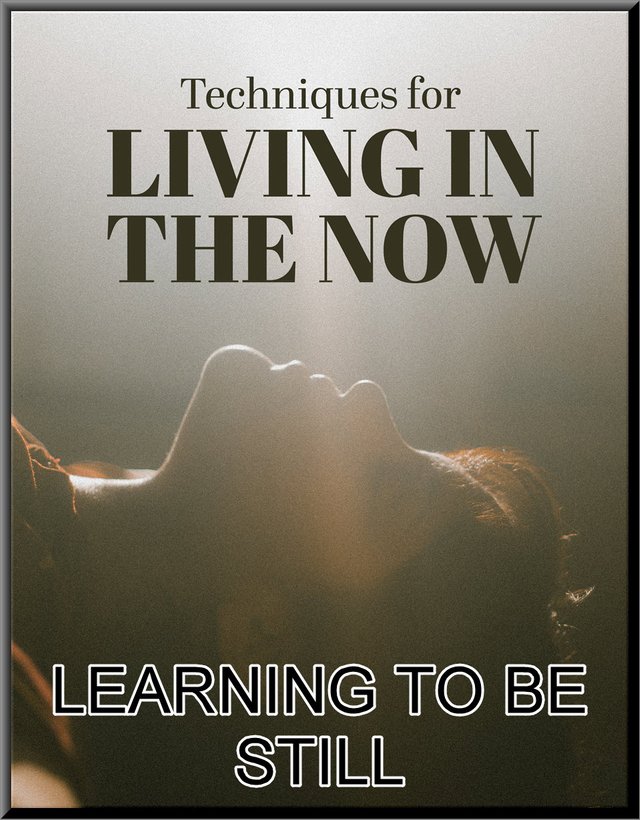 I'll be speaking here on stillness which is simply being present in a peaceful and non-stimulating environment and pointing out why practicing stillness, on a regular basis, is worthy of your time.
Are you one of those people who believe they don't have the time to take for being still?
Or are you rather addicted to distractions and find resistance with the thought of being alone with your thoughts?
I want to show you that there is beauty in solitude. With stillness you can then hear your inner voice, your intuition!
If you're able to disengage for a few minutes, step away from your life for a bit, you will have a better chance of seeing things more clearly perhaps seeing more of the truth. It can enable you to break away from your mental and emotional habits.
With hearing your intuition (something that is not possible if you're never still), you will no longer be oblivious to what it's trying to tell you and you may find some wisdom if you experience stillness on a regular basis
Let's talk about stress.
When your mind gets a break from your busy day, you experience less stress which in turn enhances your sleep and overall physical and mental health. Take that time to be still, a chance to let go of all the cares of the world, there is nothing you have to do or are responsible for except being in the moment, being still in the moment!
When you recognize your inner narrator/inner voice and notice whether it is kind and loving, helping you to see yourself in the best light or it is negative with self-limiting beliefs, then you can use things like meditation to quiet your inner narrator and ease your stress.
It is in stillness that we can enhance our self-awareness. It allows you to check in with yourself. You become more aware of your thoughts, emotions, even your aches and pains. So instead of being engrossed in your habitual thoughts it can give you the time and perspective to become more aware of yourself.
Stillness requires some time, but it's time well spent.
Stillness can be accomplished in different ways.
I mentioned meditation earlier which is one of the most obvious way to practice stillness.
There are many methods of meditation and it is actually very simple, but can be challenging. If you find this, remind yourself that even though it's hard, meditation is important for your well-being. Try to look at it as a journey you're taking, enjoy the process and learn from it. Setting up a regular practice of meditation each day is an awesome way to bring stillness into your life. You can start out gradually. Even a few minutes of meditation is worthwhile as long as there is an effort to concentrate, then your capacity can grows over time.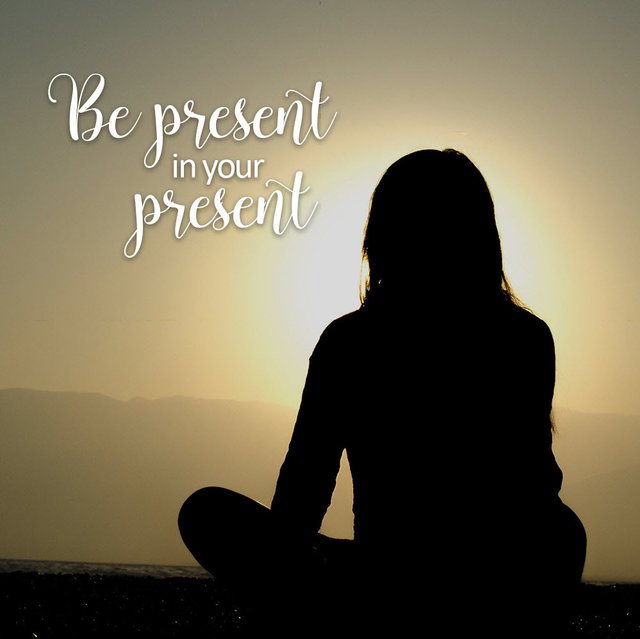 If you are one of those that don't care to be left alone with your own thoughts or dislike the sound of silence, think of this being still as a chance to lift your head up above the noise. You may find there are new found options and opportunities that you were missing out on when you were caught up in that noise and whirl of a fast paced life.
Take some moments where you have turned off all of your devices and just sit, stand, or walk. Disengage from your computer, smartphone, TV, or other devices for a few minutes. Instead look out the window, close your eyes for a few minutes or just check in with yourself, what are you experiencing? You can focus on what you see, or just observe your breathing. To keep your thoughts to a minimum you can focus on the information your senses are providing. What do you see, hear, smell, and feel? Just a few minutes each hour can make a huge difference.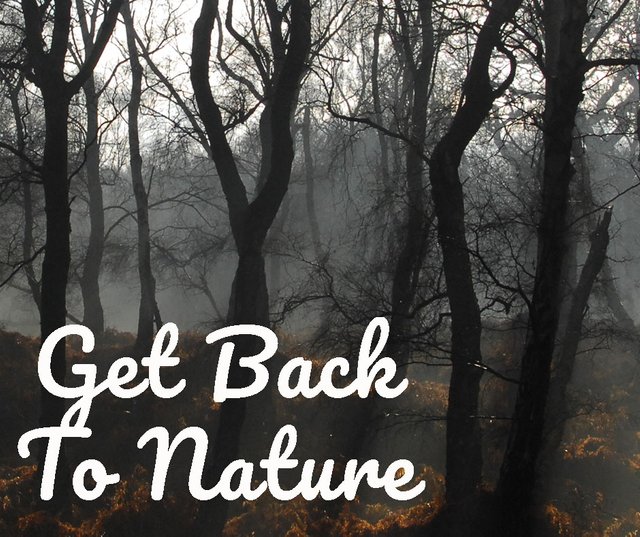 A big one for me is spending time in nature. I can feel completely absorbed in the moment, taking in the awe and wonder of nature, being out there with the trees, plants, birds and animals, enjoying my surroundings and giving my brain a break. Give it a try with whatever time you can spare.
Another practice that slows the speedy mind is being mindful and mindfulness can be practiced anywhere. Keep your thoughts and attention on what you're doing and your surroundings. Avoid daydreaming, thinking about the past or the future, or anything that isn't relevant to what you're doing in the moment.
Set up some of these healthy habits and when you do it enough and it becomes habitual, you can wind up acting without thinking, making stillness an almost automatic part of your life!
You might believe you don't have time for stillness, but that's the ultimate sign that you desperately need it.
Give it a try and you may find your life changes in powerful ways!
Thanks for stopping by!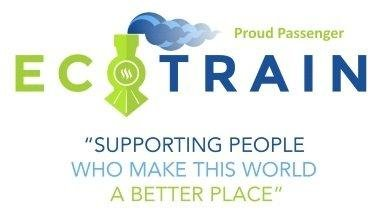 Discover previous ecoTrain magazines at @ecoTrain plus news on the Eco-Village at www.ecovillages.io

Join The Best Natural Health Community on Hive

MINDFUL LIFE is a Natural Medicine project which supports meditators on HIVE. Earn LOTUS & HIVE for your #meditation #mindfulness #yoga & #spirituality content! We also run twice weekly online meditations in our Discord server. Discord II Community

Creating Abundance for on Hive