I had a hilarious conversation with a friend who works at the local Wholefoods cafe the other day. She was utterly convinced that New Zealand outlawed home gardening. I was puzzled. Was that a recent law? Because I remember seeing incredible food forests in New Zealand, and a friend who lived in Raglan also had a huge vegetable garden. Yet the internet seemed to confirm this. Now, I'm not a gullible person by any means, but for a tiny moment, I was like - what the actual flying cabbage? Because the very first article that came up was about friders (fried spiders) and a gardening ban in New Zealand, which was hilariously deadpan to read, asserting that unless you are a licensed commercial producer, you weren't allowed to plant a garden, because it threatened the economic stability of the agricultural sector. The 'dark green' movement in New Zealand with renegade law breakers, it continued, who planted under the cover of sheds to avoid drones:
These covered gardens have in some cases resulted in the remarkable evolution of vegetables bred to grow in low light. For example, Broccoli turns totally white and begins to taste like banana,while cauliflower turns bright purple and somewhat surprisingly begins to taste like beef. So, if you're ever invited into the home of someone above the age of 65 in more rural areas, you may be surreptitiously treated to a cauliflower roast!
Before you rage like my friend against the injustice of this, it's all a giant meme - an internet joke that went far enough for people to start believing it. When my friend told me, I actually wasn't suprised - my cynical brain thought: 'well, of course they'd do that, because it's privatisation at all costs - be part of the system or suffer'. The less independence people have, the more the state profits.
It's this idea that makes my blood boil, and makes me more determined than ever to be as off grid as I can. And if I'm not off grid, which I can't wholly be right now, I sure as hell want to be prepared to be in case the system crashes, as it did when we all went into lockdown in March and everyone started to grow toilet paper as you couldn't get it in the shops.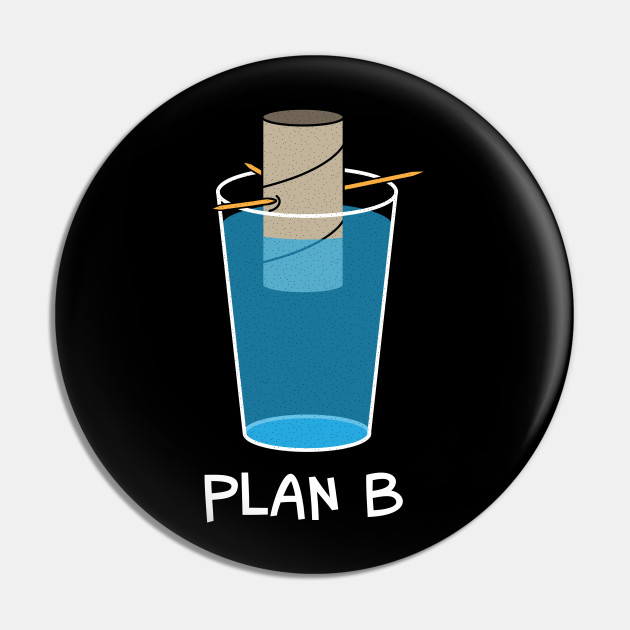 You Can Grow Your Own Toilet Paper by Starting it In a Jar of Water
Having lived in buses and trucks without any power apart from solar, and needing to source our own water from places like petrol stations and churches where you could fill up 50 litres of containers for free, I'm used to hardship. I don't care if the internet goes down or the power goes out - we have lived like that before and could survive without skipping a beat. Whilst we have the luxury of grid life now, if the grid goes down, we'll be okay. We even have a fire bath in the garden to heat up water and have the skills to make a heated shower system in a jiffy should we need it. We don't even need to rely on gas or electricity to cook - we have a few alternative cooking systems such as rocket fuel and spirit stoves. We know how to dig a bore hole if we need to for water, and we have a small lake at the bottom of our property should things get that desperate - we can always filter the water and know how to build a home filtration system.
For us, preparation is the key.
We aren't die hard preppers, but we have the skills to survive off grid, and that's more important in today's day and age than you think. People have short memories. Life is going back to normal in Victoria, Australia with zero cases for over a week now - but what's to say it won't happen again? Yes, I have boxes and boxes of rice, pasta, flour and preserves under the bed in the spare room. I grow tons of vegetables to supplement our diet, and currently am researching grains and other protein sources. I have reluctantly tended the jerusalam artichoke patch for carbohydrates (though I wouldn't eat them unless we were that desperate - I can't stand them). I know how to preserve, pickle and dry my own food. We have solar panels and Jamie knows how to build a windmill to generate power too. We could live in an off grid community no problem, bringing skills needed to make that kind of community prosper. I'm proud of that, and I admire people who've been able to manage it completely - they are totally my heros.
Ideally, I wouldn't be connected to the system at all. I want the current state of government and politics to complete topple, because it doesn't nurture and nourish our souls and is designed to make us work our fingers to the bone for pittance, and then die as the rich remain rich. We lack the freedom that is our birthright, and we're destroying the only planet that can support us. I weep every day for the state of the climate and wish we were all forced to go off grid, because we'd be so much more conscious of what we consume - how much, and how hard it is to come by. Scarcity would make us far more appreciative of times of abundance - the summer and autumn harvest, the things the earth offers us if only we tend her right.
I've always believed gardening is the most punk thing you can do to start going off the systems that bind us so. Even if you're in a city you can think hard about where in the city you live that might enable you to be at least a little resilient - community roof top gardens, for example, or keeping bees. The future is so uncertain we need to consider to what degree we can be as off grid as we can.
How off grid are you prepared to be? To what degree are you dependent on supply chains for survival? Could you survive off grid if everything collapsed?
This post was written in response to Ecotrain's QOTW about living off grid. You can respond yourself - read this post to find out conditions of entry.