Ah, what an awesome day! I've been begging for help with a corner - or a circle - of my garden that edges the chicken pen and extends to the back of the garden and to the east for sometime. It's a pain to mow because of it's shape, and I have two fruit trees there I was unhappy about because I had to mow around them and they'd get overrun with grass. We also had a HUGE pile of mulch that had been sitting there since February, where I got excited and ordered too much, and piles and piles of newspaper that the mice had been loving.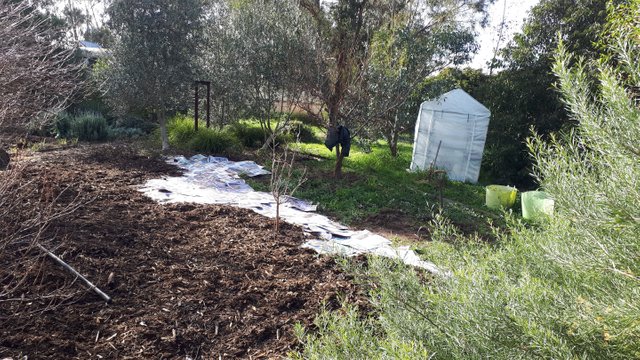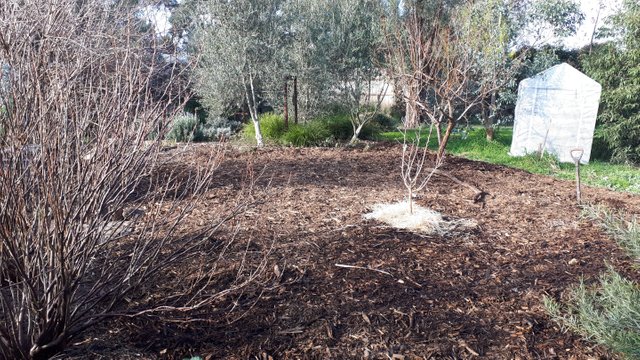 It took us less time than we thought - four hours to lay down newspaper, re-position the metal edging, weed around the fruit trees and mulch.
We also moved a large wooden bench against the Japanese plum so we can watch the sun go down and the chickens clucking. When the mulberry grows, and the quince and apple are also in leaf, it'll be a gorgeous shady spot in the summer too.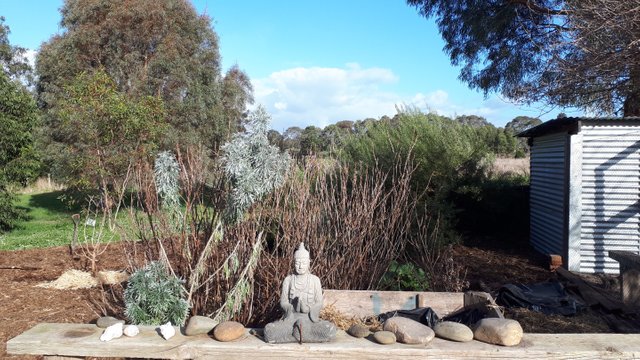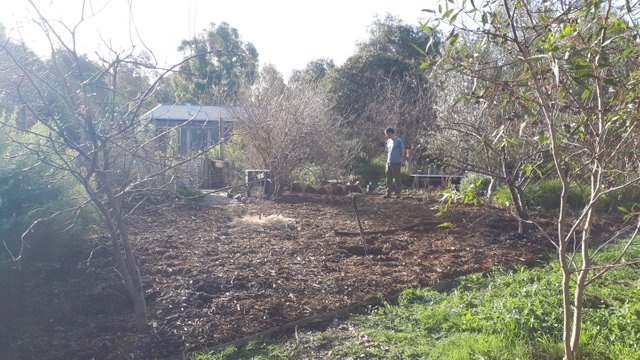 Oh yes - I also ordered a new apple as well. The apples in the middle of the acreage don't fair so well - not enough water in the summer. Here, it's easy to get a hose up. I'll also plant some asparagus here, and more rhubarb, and a row of lavender, and other useful plants - perhaps a kind of food forest eventually, after the mulch breaks down a little.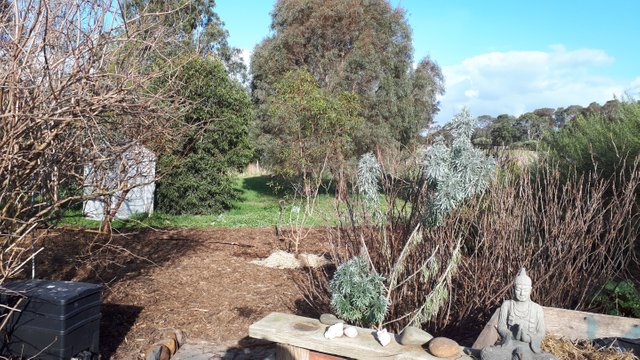 Sometimes I think I've bitten off more than I can chew with another garden bed to tend, but there doesn't seem a better time to be more self sufficient, given the state of the world, does it?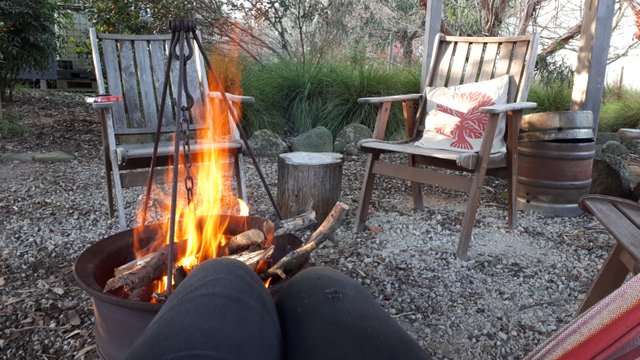 After our hard work, we lit a fire and I sat in the hammock with a well deserved whiskey. Sadly the day was slightly tainted by the news face masks are now compulsory in Victoria, and that house guests are banned, but other than that, we could just imagine that the pandemic wasn't happening, and our slice of paradise was absolutely, absolutely enough.
This is how we go forward - we tend the earth, and take steps into the future, hearts open, dirty hands, covered in soil. We plant seeds and trees and hope and dream - it matters. We create our small world and hope others are doing so too, better worlds all.
With Love,

Are you on HIVE yet? Earn for writing! Referral link for FREE account here




PeakD - The Best Way to Experience The Hive Blockchain
---
---