Oh man, being a woman is hard sometimes. Look, I'm perfectly happy to bleed, was more than happy to have the incredible pain of childbirth, but menopause? You're kidding, right? It's like being a teenager again. Hormone imbalances suck - and I could do without the anxiety and night sweats thanks very much.
And of course, I didn't see it coming because I refused to see it coming. That would have meant I had to accept the fact I was getting older, and listen to all those grey haired woman talking about menopause that seemed nothing like me. I'd have to accept I was becoming into my crone years. Ah, such is youth and an unwillingness to accept mortality just yet, thanks very much. My father grew old ungracefully, and I'm going to do it kicking and screaming to, if that's alright.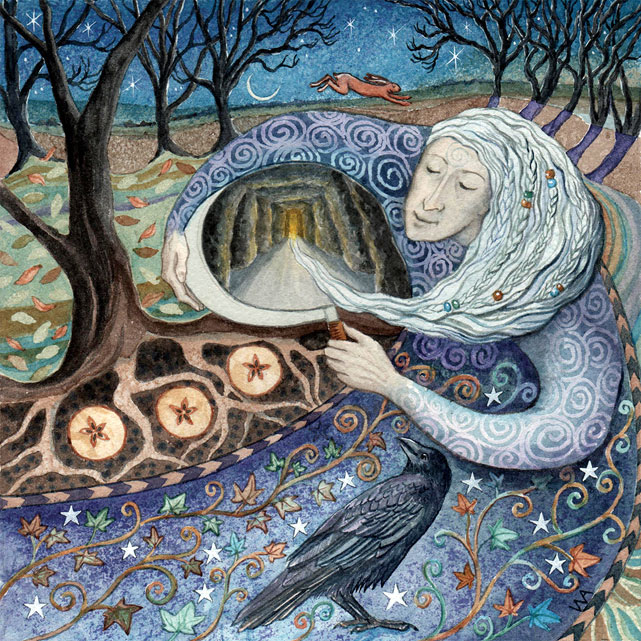 Maybe becoming crone is okay after all?
No lessons about acceptance and equanimity here. I don't want to lie.
And one of woman's truths will be that even admitting you are likely menopausal - well, peri menopausal, that phase as the body transitions into menopause - is to lose legitimacy in a world that prefers their woman in stillettos, or at least flawlessly unwrinkled and pert. As much as you say screw that in an empowered shout, it's still there. I'm told invisibility is nice too, but I didn't mind being visible.
So, whilst also kicking and screaming, I will get down to practicals. What can I do to support my body? What can I do to find ease and gentleness, balancing out my resistance and reluctance?
January is a great time for it - it seems easier to make resolutions. It's super easy for me to quit sugar (hard on the adrenals) as I don't usually have a lot anyway, and it's super easy for me to give up alcohol. Coffee, well, one a day ain't going to hurt. But the main thing at the moment is supporting my liver and adrenal glands, where my weakness has always shown up.
What I need is my body to be supported as much as possible so that my liver will detox all that excess of oestrogen.
That's where supplements come in. Whilst I try to maintain a diet that supports my body as much as possible, sometimes I need an extra bit of help to get me back on track.
My beautiful naturopath (also one of my yoga teachers) confirmed everything I'd been thinking about doing. I had done my research and was on the money - but it was great to get confirmation and a plan, rather than start swallowing a heap of random herbs willy nilly. She also gave me the confidence to believe I had definitely got this.
She gave me a lovely herbal blend of St John's Wort, zizyphus and saffron to support the nervous system. Saffron's a new one on me, but it's meant to be wonderful at lowering cortisol levels and thus anxiety. St John's Wort is an old friend and I'm glad to continue with this in my arsenal. Oh and don't forget ashwagandwa - my favourite. Can't get enough of it.
The new powder though looks great, and aims at Phase II detoxification of the liver. You can read more about it here.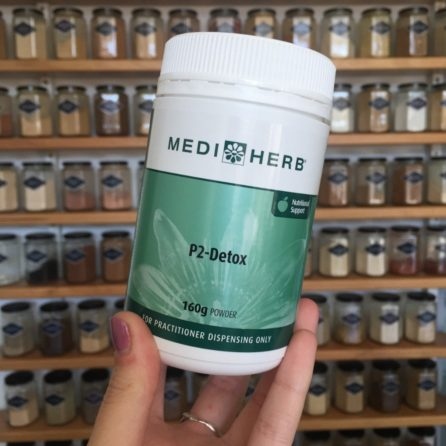 Image Source
The liver is the detox lifeline of the body, and without it functioning as well as I need it to, any perimenopausal or menopausal symptoms are going to show up in technicolour - headaches, fatigue, mood swings, longer and more painful periods yada yada yada (I told you I didn't want to talk about it!). P2 Detox powder contains both turmeric and brussel sprouts which are excellent at P2 liver detox, as well as some amino acids that help you excrete detox products from Phase 1, and a few other ingredients. The aim of this post isn't go to go into it in detail, but to offer a suggestion for you to research if these symptoms resonate with you.
Of course, there are plenty of foods that I'll be paying that little bit more attention to to help me on this journey. Nuts and seeds will continue to be allies, as will magnesium. Herbal teas such as rosemary (great for the liver) and sage (good for temperature regulation for those night sweats), lavender and chamomile are in my medicine garden. Lots and lots of water and exercise. Good gut health.
I don't think this phase of my life has to be that hard - but in order to go gently into my crone years, I need to be on the ball supporting myself as much as I can.
I might even own this m-word I've not wanted to speak out loud for fear it will come true. I might even be wise enough to have some perspective, to be a little wiser, to gracefully go towards that good night, to accept these changes to my body.
Of course, that's partly what this becoming is.
Cronehood is our time of greatest Wisdom in Life, for we have lived through time. We have loved and lost. We have succeeded and failed. We have descended into the depths and risen to the heights. We have grown as beings. We have experienced life in all its variety and wonder and we have perspective.
Cronehood is a consequence of physical aging and also a state of consciousness which encompasses the experience of having lived long on the earth. Crones hold many personal and collective memories and a wealth of wisdom gleaned from living life. We have a perspective on the meaning of emotions and thoughts, on the passage of time and the cycles of life, including birth, growth, development, blossoming, fruitfulness, maturity, harvest, aging and death.From Goddess Temple Teachings
I'm brave enough to step into that, right?
With Love,




CommunityIIDiscord



Supporting Meditators on HIVE
---