'Jesus, Mary and Joseph and the wee donkey' my husband exclaims when he comes in from the garage. He's channeling Hastings from BBC's Line of Duty, which continues as he bastardises a few Ted-isms. 'We better not be cooking with gas!' he says, raising fears about what fire might do when it ignites my farts. It's hard to say 'it wasn't me' when I've been the only person in the house that morning, so I have to own it. But it's not my fault. It's the fault of HIVE gardeners.
You see, I've planted many a plant because of the Hive Garden Journal, from amaranth to cucamelons, tulsi to turmeric. One throwaway comment from @simplymike about growing yakon, and it 'tasting kinda like a appley cucumber' or some such tempter, had me ordering one from a nursery in Australia and planting it in a corner of my vegetable patch two years ago. The first year, I didn't dig the tubers up, because I had planted them so late in the season. Given it was quite a frost free area of the garden, I let them stay in another year, and then we left half way through the growing season, so that by the time I got to dig them out of the ground, three seasons had gone by. This meant that by the time I got to dig them up, it was like pulling out treasure, huge tuber after huge tuber. 'Look at THIS one' I'd shout, brandishing it proudly, as if it was me that had given birth to this giant fruit of the earth. 'AND THIS ONE'. By the tenth, Jamie had disappeared and it was only the chickens left to count yakon with me.
Because I don't have the inclination to take words from the internet and rearrange them so they sound like mine, please enjoy the following information about yakon:
Fresh out of the ground yacon is very much like a baking potato to look at. However its flavour is a little strange for what you might expect from an underground tuber – it's like a sweet cross between early apples, watermelon and very mild celery, with a touch of pear. Mildly flavoured raw when first dug, it's the texture as much as the taste which sets yacon apart. The tubers have that fine texture of water chestnuts. They don't quite collapse as such – they've more resistance than that – but, like a very fine sorbet, they do sort of give in. Yacon is also refreshingly juicy. "Yacon" means "water root" in the Inca language and its tubers were historically highly valued as a wild source of thirst-quenching refreshment for travellers. The liquid can also be drawn off and concentrated to produce yacon syrup. As with Jerusalem artichokes, yacon tubers are rich in an indigestible sugar – inulin – meaning that the syrup they form has all the sweetness of honey or other plant-derived sweeteners like maple syrup, but without the calories. Yacon also benefits the bacteria in the intestinal tract and colon that boost the immune system and aid digestion. This potential as a dietary aid and as a source of sweetness for diabetic. Source
And they are quite sweet - the longer you leave them, the sweeter they get. I must say I like them a LOT more than jerusalem fartichokes, which I only keep in the ground for emergency apocalypses and their yellow flower, which is quite like the yellow flower of the yakon.
Our first efforts was to dehydrate them and then toss them into a mixture of coconut oil and miso to put on a tray to finish off in the oven, with a sprinkling of black sesame seeds and chilli Allowed to cool, they were delicious chips.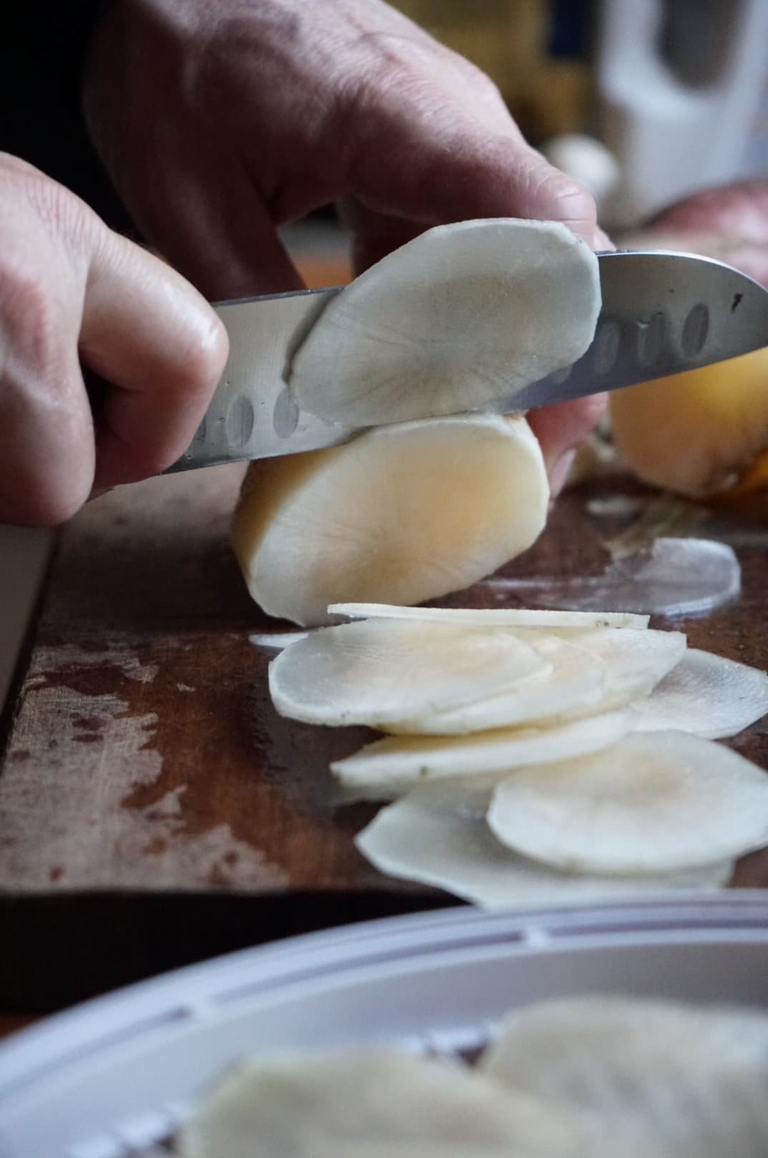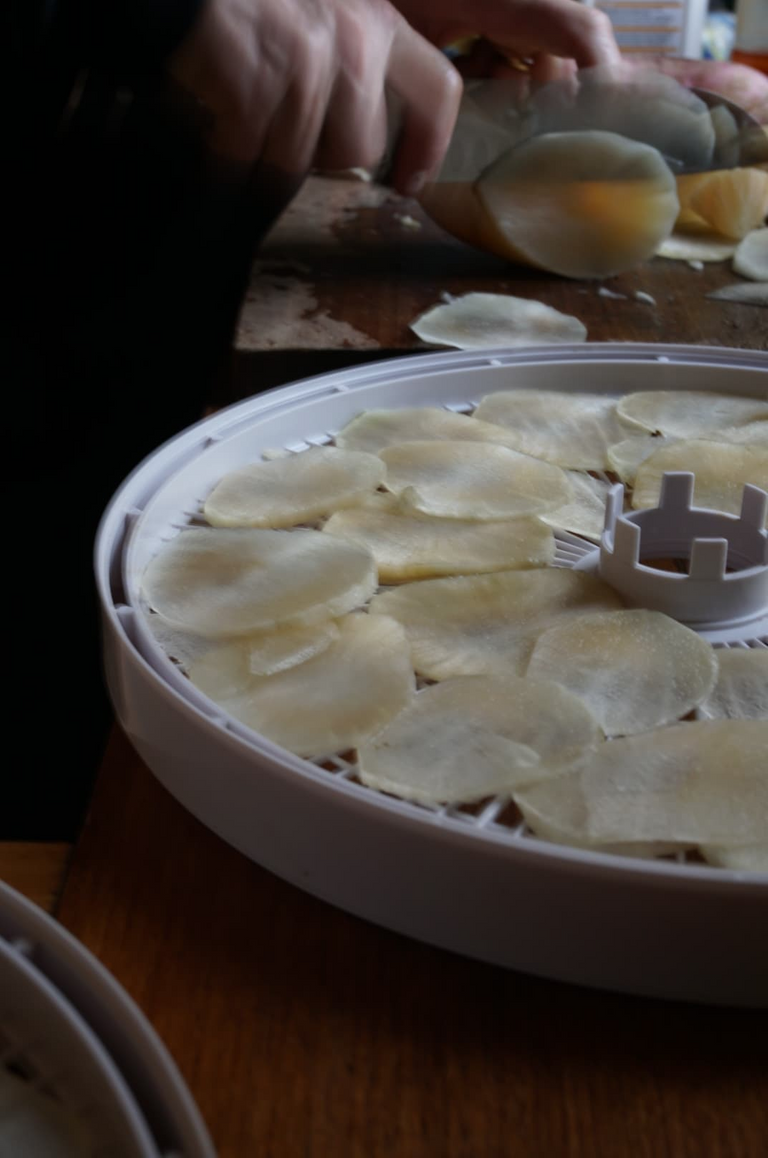 My slave husband cutting yakon for chips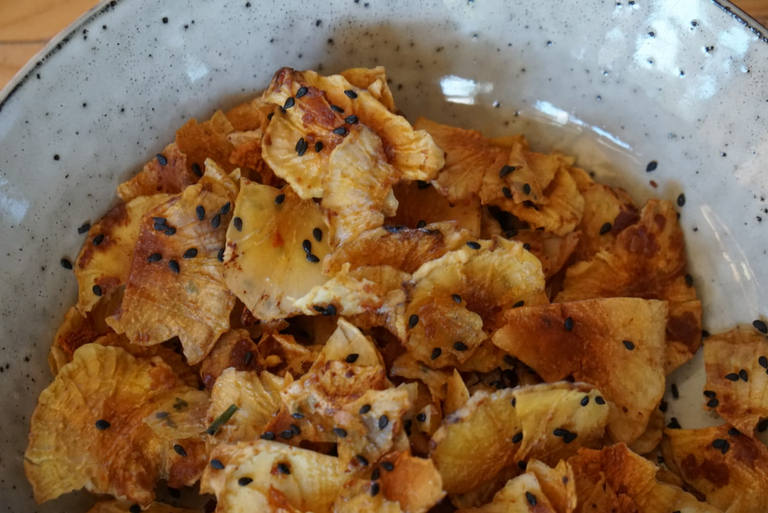 Yakon chips with miso and black sesame
Then, we made lunch - julienned strips of yakon, cabbage, spring onion and soba noodles, with a dressing of tamari, rice wine vinegar and a splash of maple syrup, and sriracha, topped with the yakon chips. Jamie had boiled eggs with his. Proper nice it was.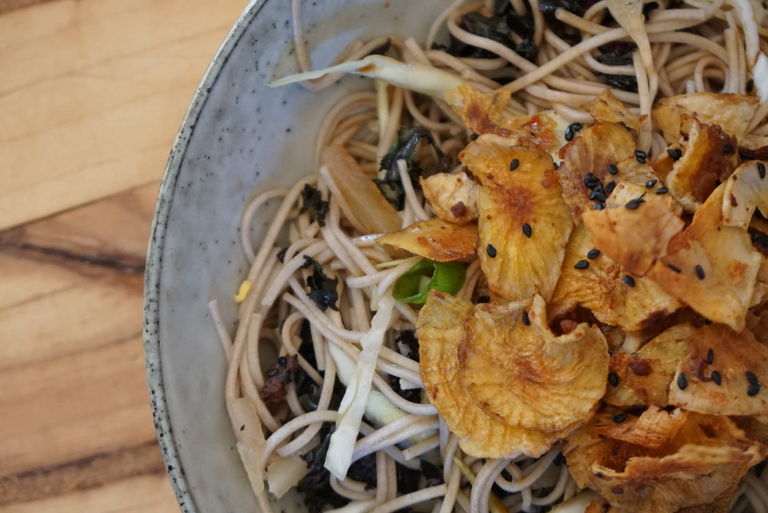 And then the farts started.
All jokes aside, it wasn't that pleasant. In fact, quite painful. Why didn't anyone tell me that when I was looking up delicious recipes for yakon? So, I'm being a RESPONSIBLE HIVER and giving you this information - in some people, if you eat a lot of it, it can cause 'excess gas production...
flatulence, diarrhea, nausea and digestive discomfort.1 Damn. I was really enjoying it as well, and wanted to try it roasted!
So thanks Hive gardeners, for being inspiring and telling me about interesting plants to grow and experiment with. I really, really enjoy reading all your entries to the #gardenjournal challenge (this week's challenge can be found here. But yakon? I don't think I'll be growing it again!
For what's happening in the rest of my garden, fart free, check out my post tomorrow!
With Love,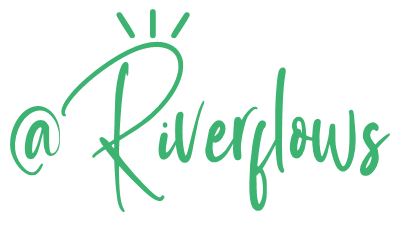 Are you on HIVE yet? Earn for writing! Referral link for FREE account here