Hello beautiful foodies! Bilo bilo is a Filipino delicious sweets that is made up of glutinous rice flour and coconut milk. This delightful sweets can be eaten hot or cold. This is one of my all-time favourite sweets and today I am going to share how I make my bilo bilo. So let's get started.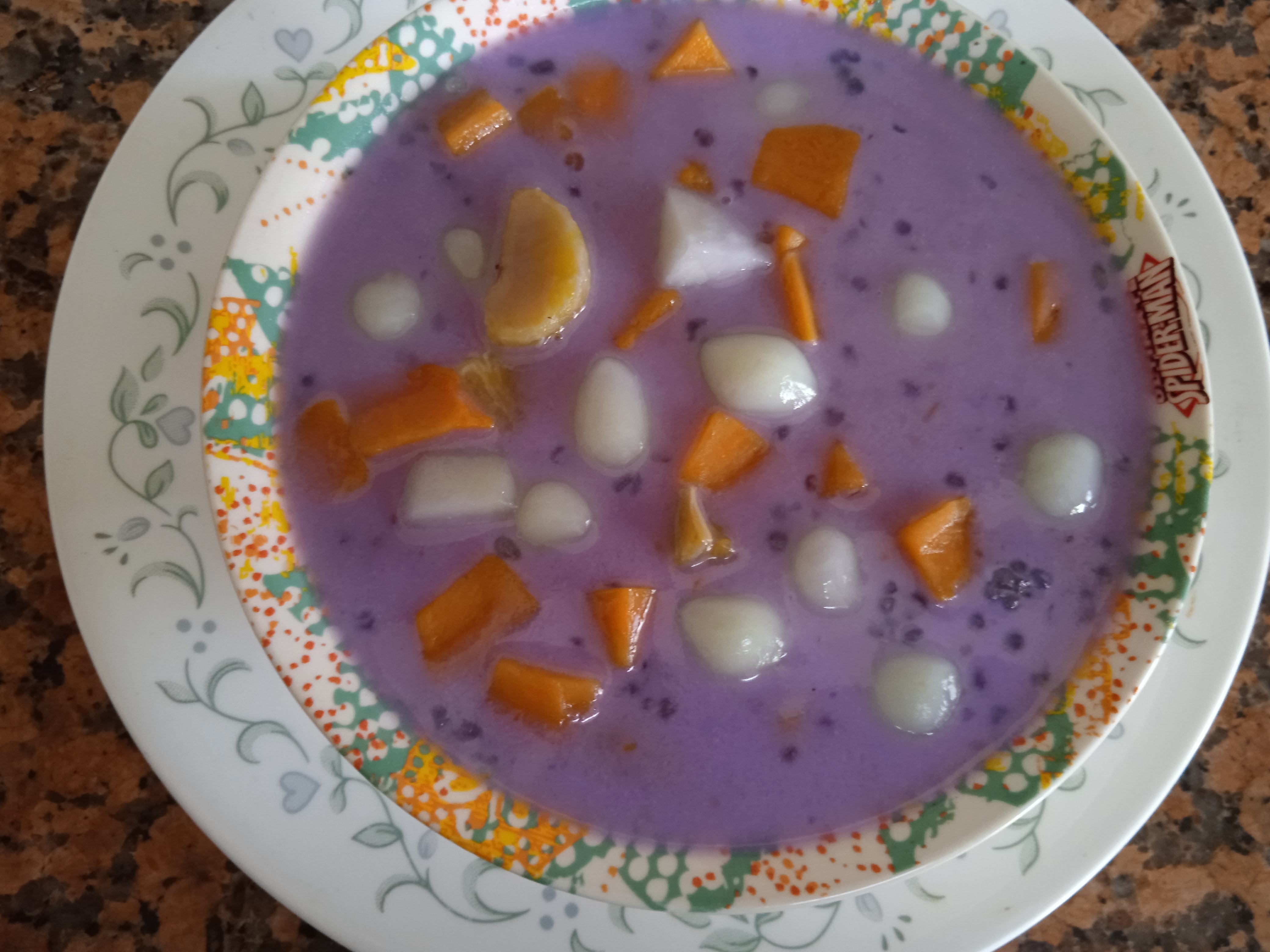 Ingredients:
Glutinous rice flour 1 cup
Coconut milk 500ml
Sweet potato 2cups
Sago 1 cup
Taro roots 1cup
Banana/ plantain (boiled) 1 pc. Whole
Sugar 3/4 cup
Dried ube powder 2tbspn
Methods: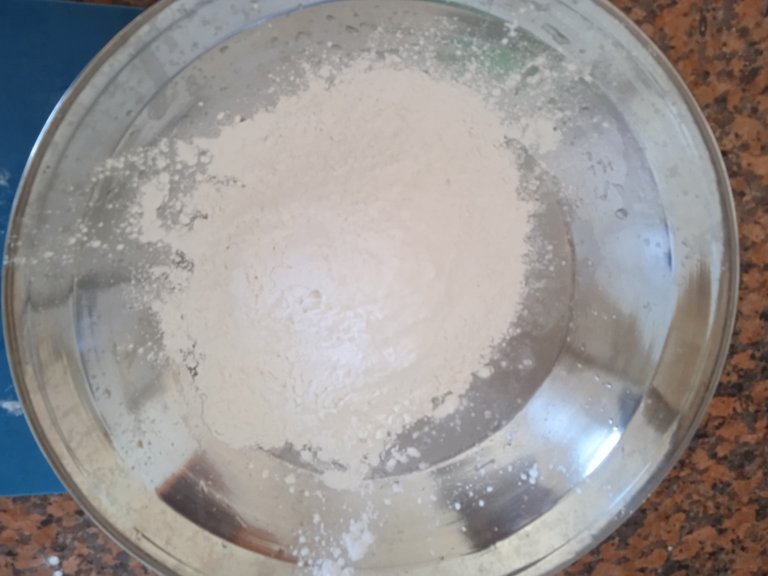 In a bowl, add 1 cup of glutinous rice flour.
Slowly add 1/2 cup of water, one at a time.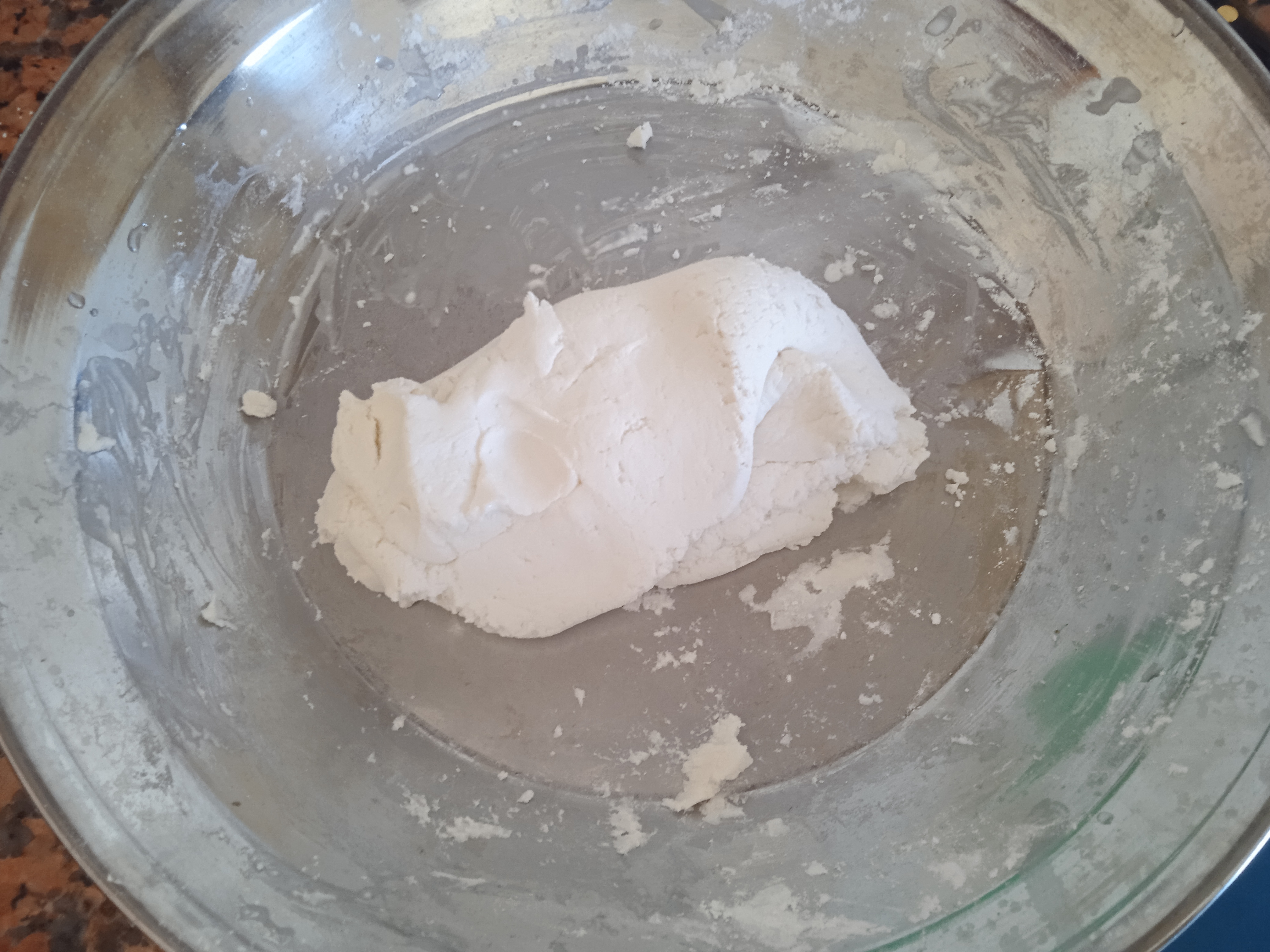 Knead the dough, till it becomes like this.
Cover and rest the dough for 30 min.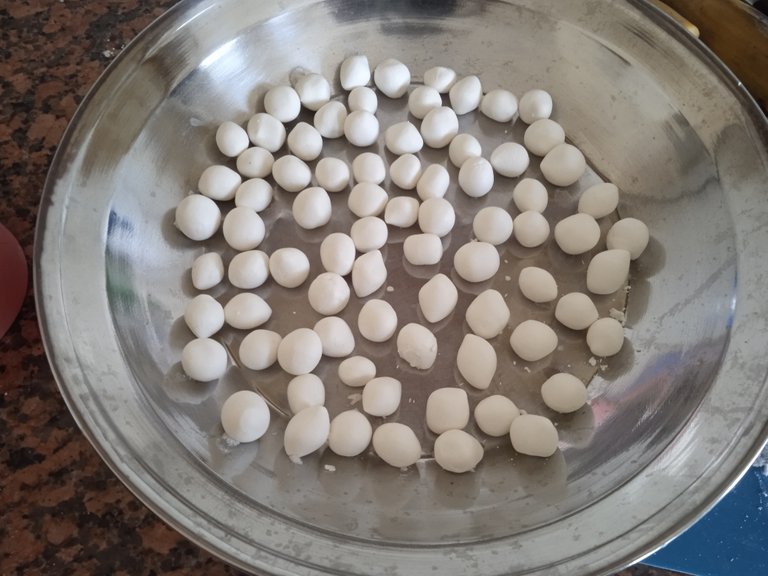 Shaped the dough into small round like this.
Cover and set aside.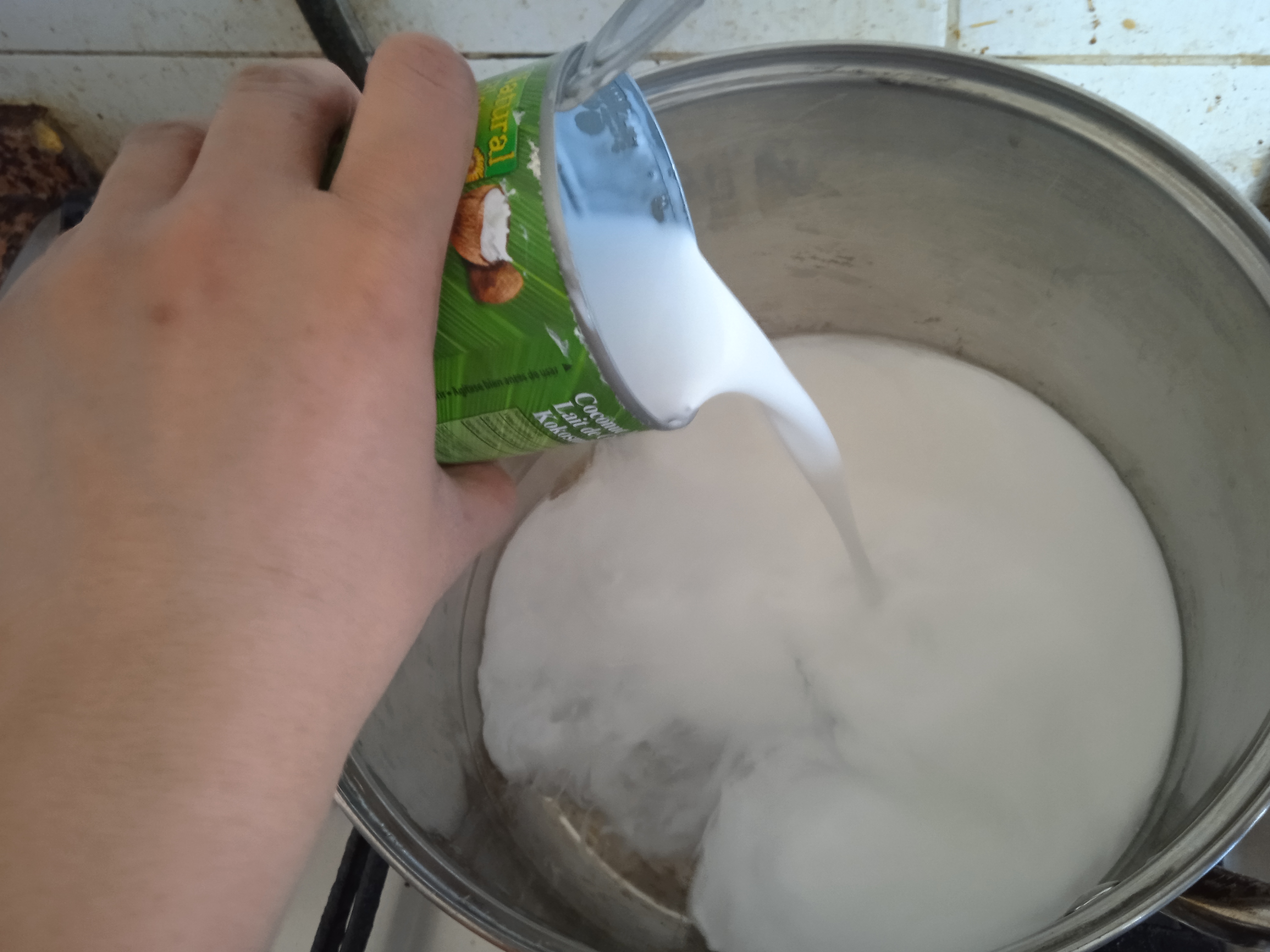 Meanwhile, in a casserole add 1 cup of water and 400 ml coconut milk. Under low fire.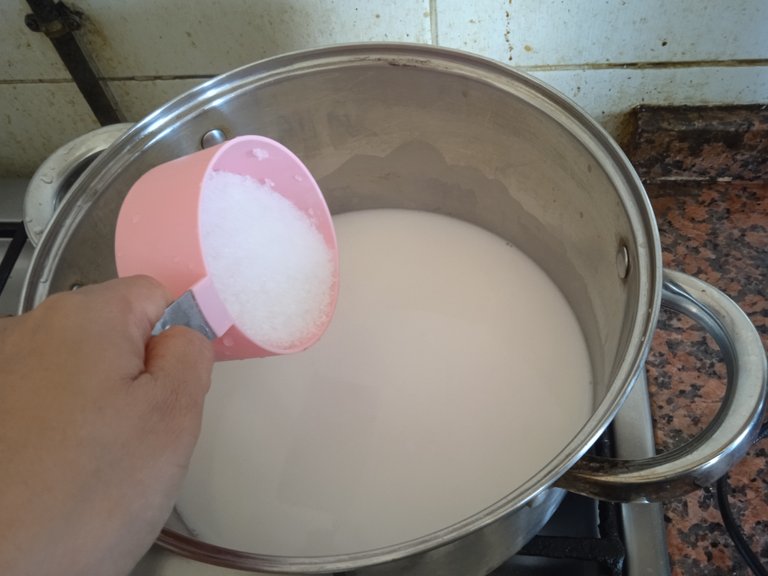 Add in sugar. Stir.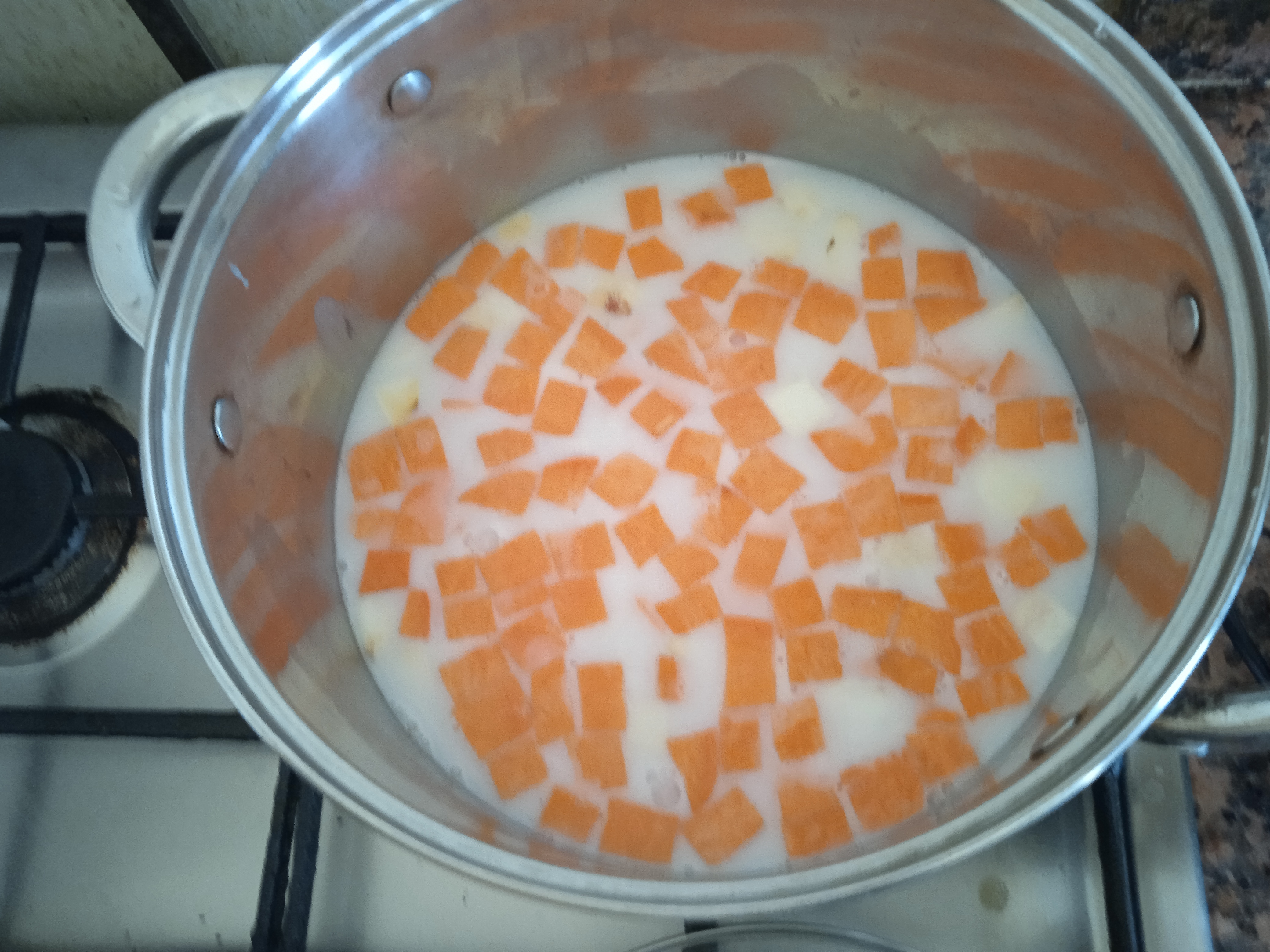 Add in sweet potato and taro roots , stir continuously. Under low fire.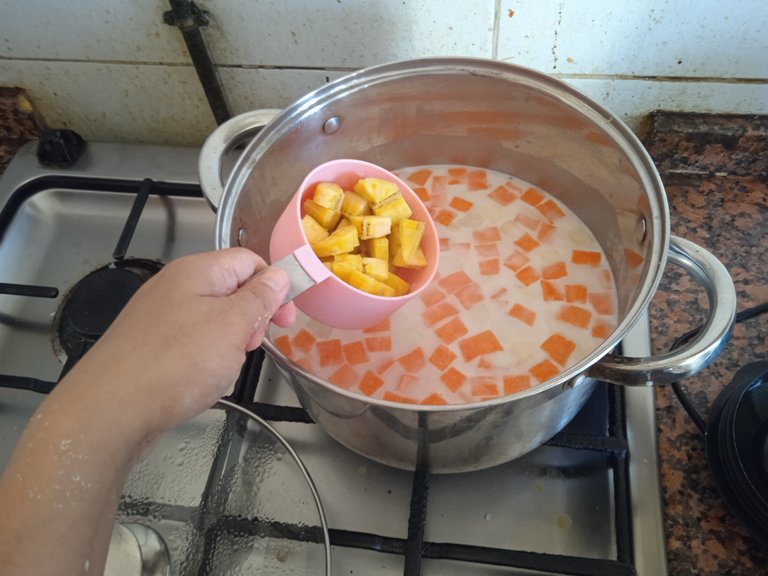 Add in boiled banana, stir constantly.

Add in shaped round glutinous rice flour.
When the shaped round glutinous rice floats, it means it is cooked.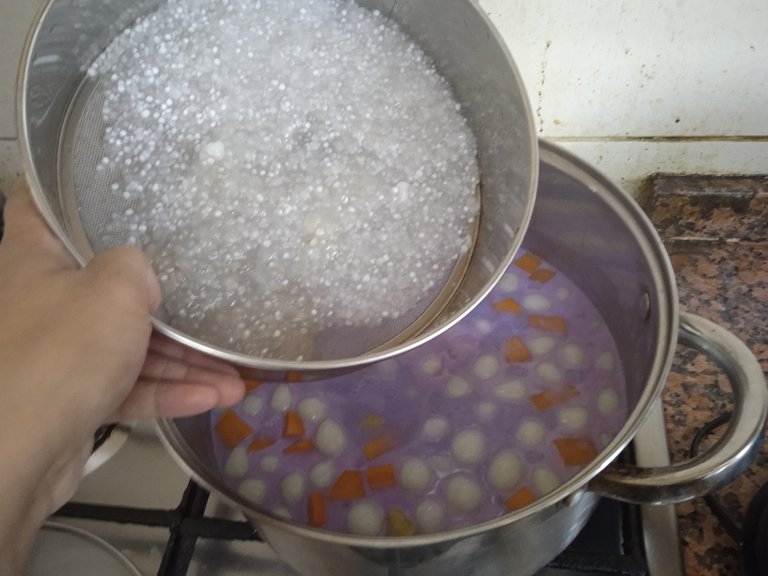 Add in sago. Stir continuously under low fire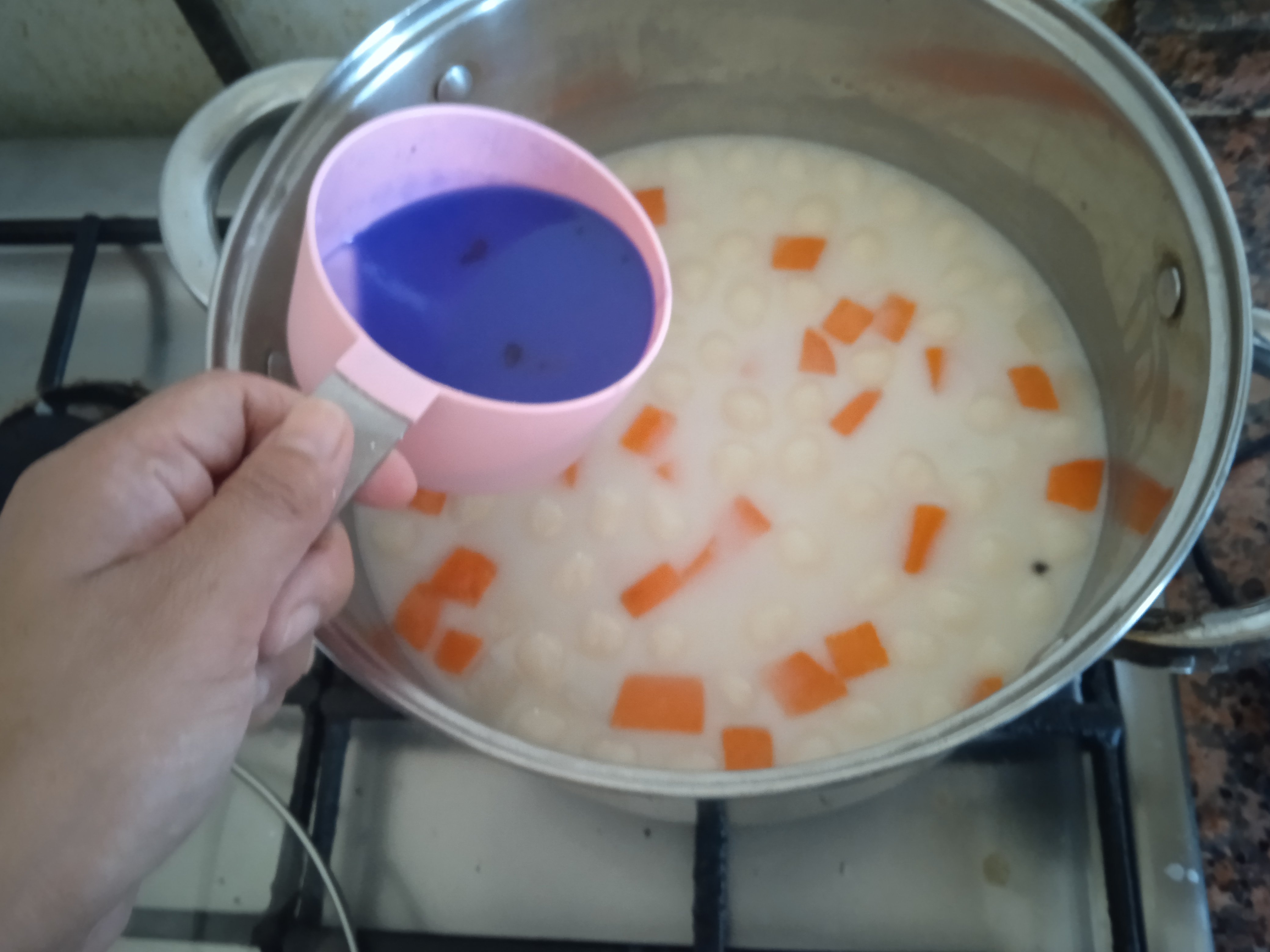 Add in dried ube powder, Natural ube powder adds taste to bilo bilo and it gives nice ube smell.

Cooked the rest of ingredients Till soft.
10-15 min. Continuously stirring.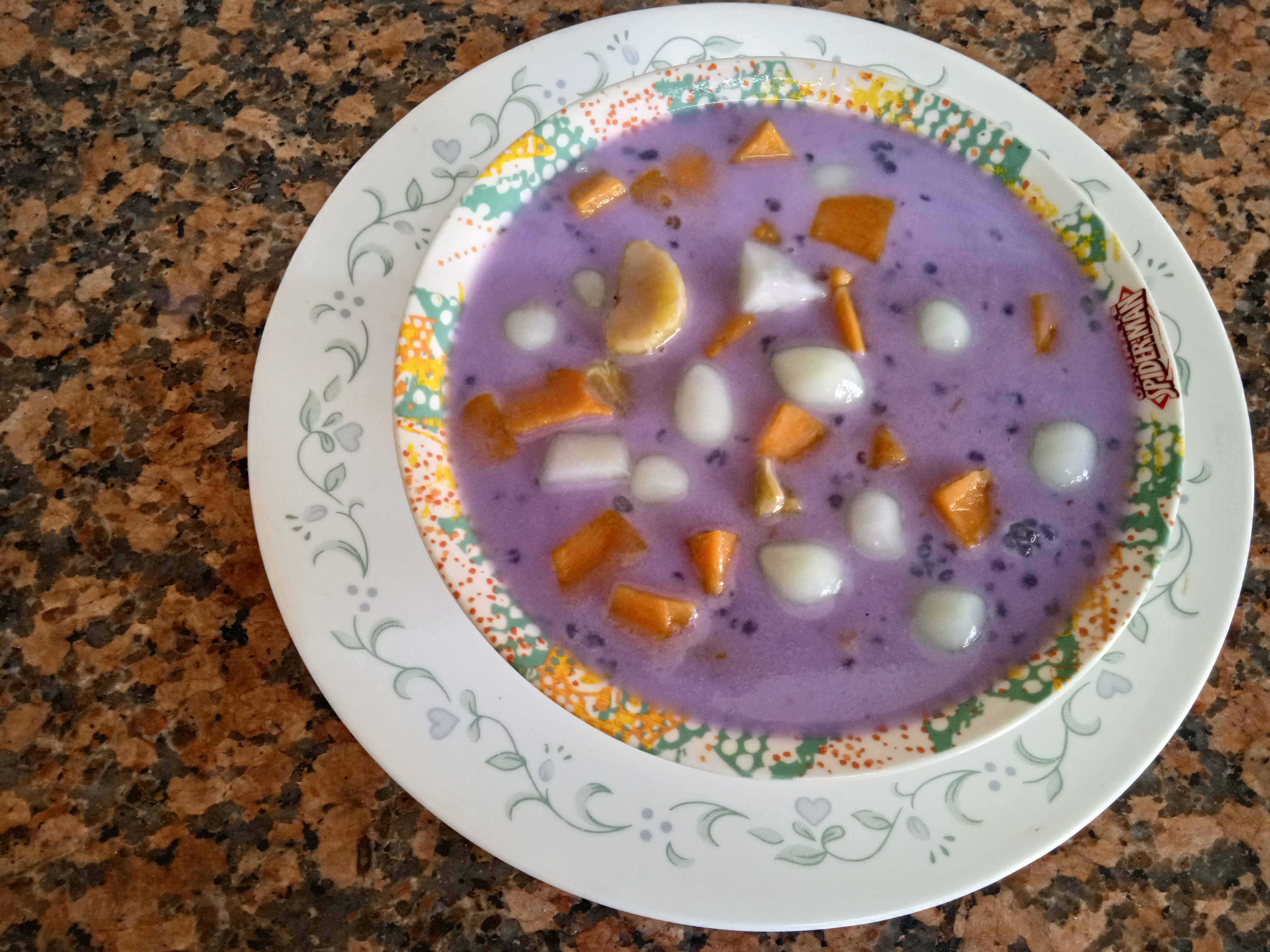 Serve and enjoy it hot or cold.
Notes:
I boiled banana separately, so it won't give a sour taste to the sweets.
You may add Jack fruit/ langka if available
I cooked sago separately,
Soaked in water for 10 Min.
Boil some water, add in sago. Stir Continuously. Cook till soft.
drain, and wash with cold water.
Thank you very much for dropping by!
have a great day everyone!