Hello beautiful foodies. As we all know, that dates are one of the superfoods. during Ramadan, dates are abundant in my current place and today I am going to make a refreshing drink for our iftar, Chia dates Milk.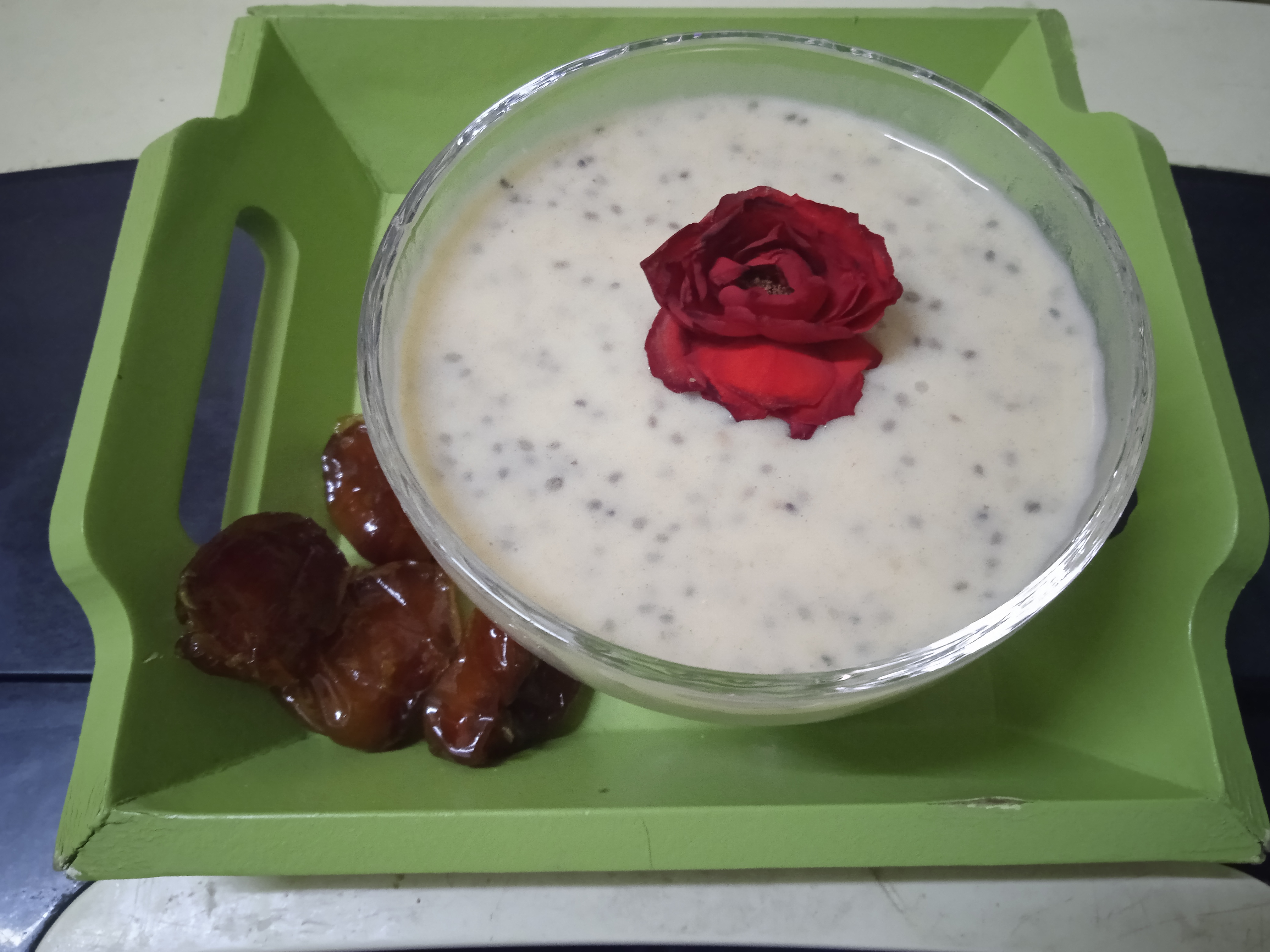 Ingredients:
Almond milk 500 ml ( or any kind of milk)
Deseed dates 20pcs. (Small)
Cardamon pods 1pc. (Optional)
Nutmeg 1/8 of whole ( grind together with cardamon) (optional)
Chia seed 2tbspn
Methods:
Combined dates, milk & spices, blend till dates are dissolved with milk. Lastly add in chia seeds then chill for at least 1hr.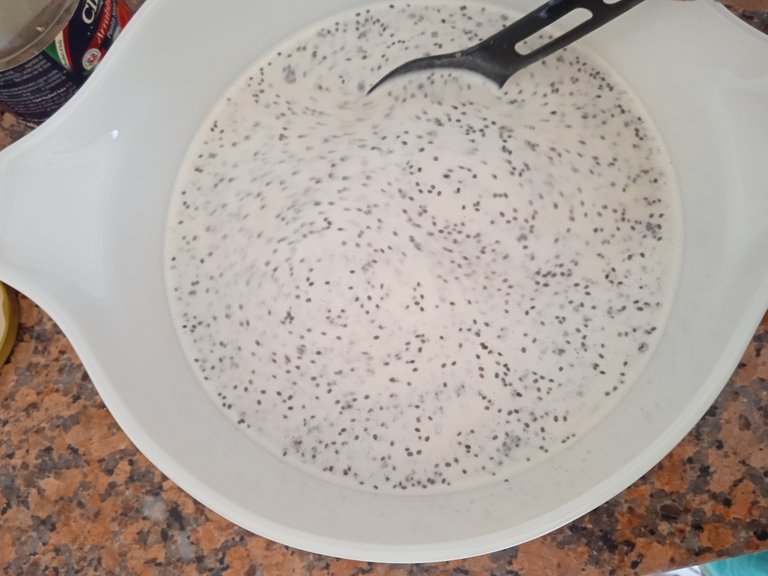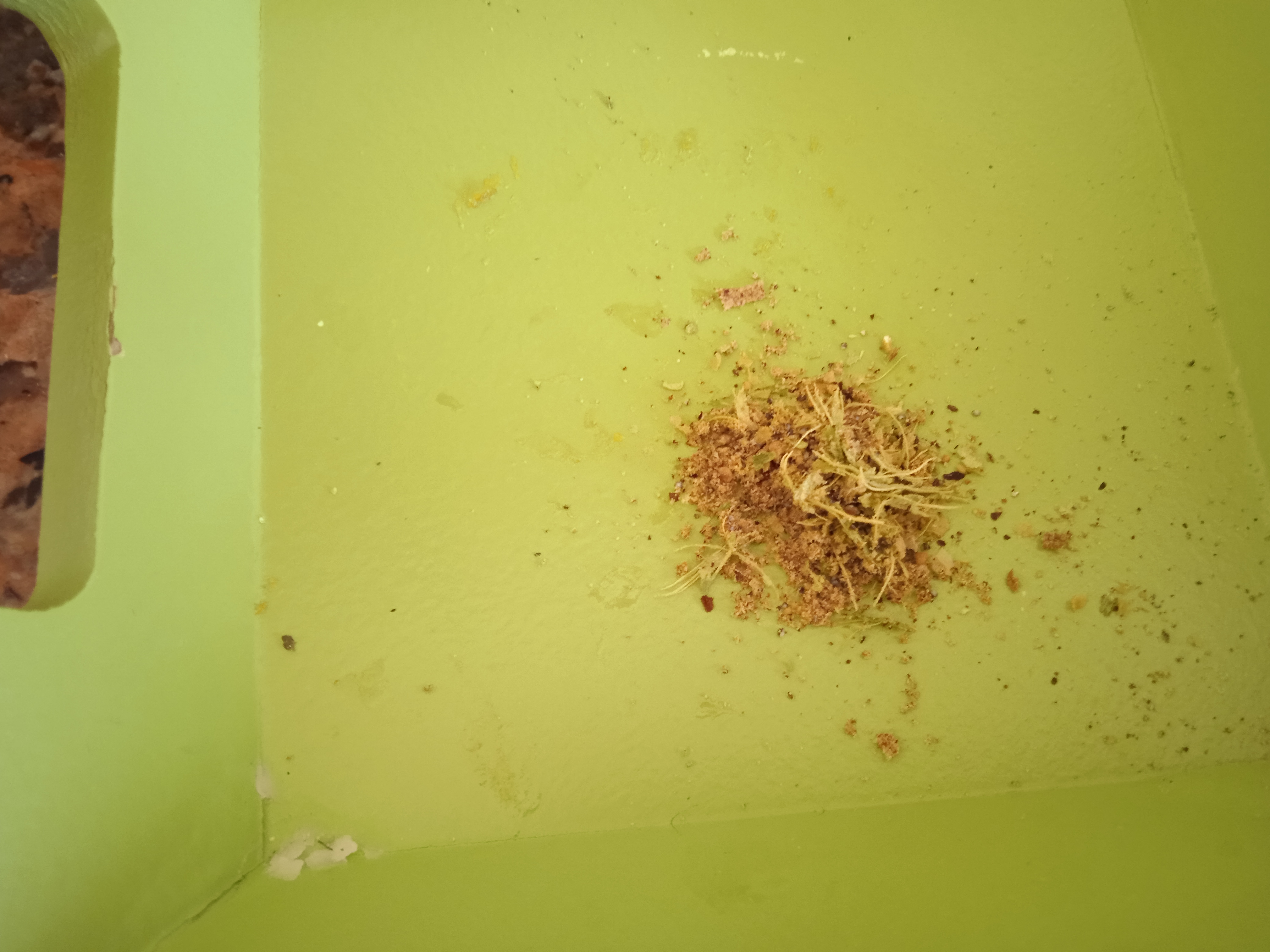 I love spices, so I decided to add freshly ground cardamon and nutmeg.
Note:
If you do not have whole cardamon and nutmeg , you can use powder if available, a pinch of it each. This two are optional You can skip if you don't have both. But I found out that it is really delicious adding spices, rather than with just almond milk and dates.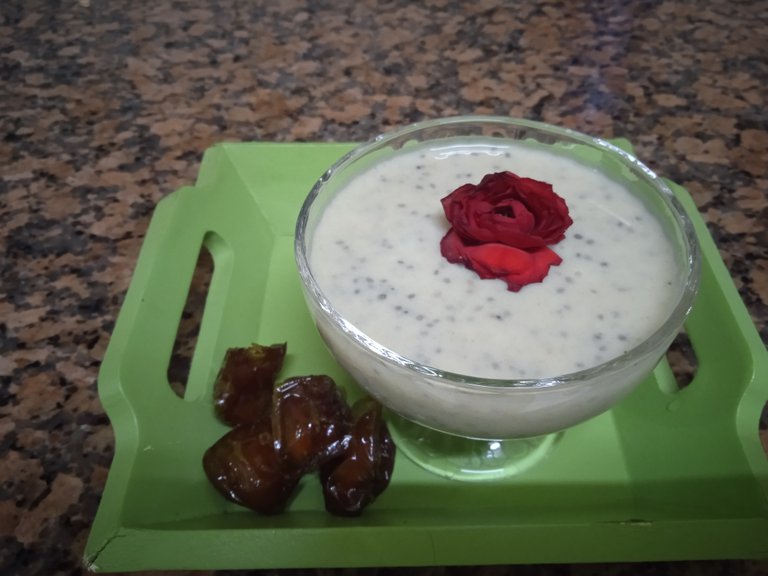 Thank you very much #PowerPlant weekly cooking challenge and
#naturalmedicine
Thank you very much for dropping by!
Have a great day!