Hello beautiful foodies! Today I made a simple vegan recipe coconut milk rice pulao.
This flavourful aromatic rice goes with any curry or even without curry or a simple fresh chutney goes well with it.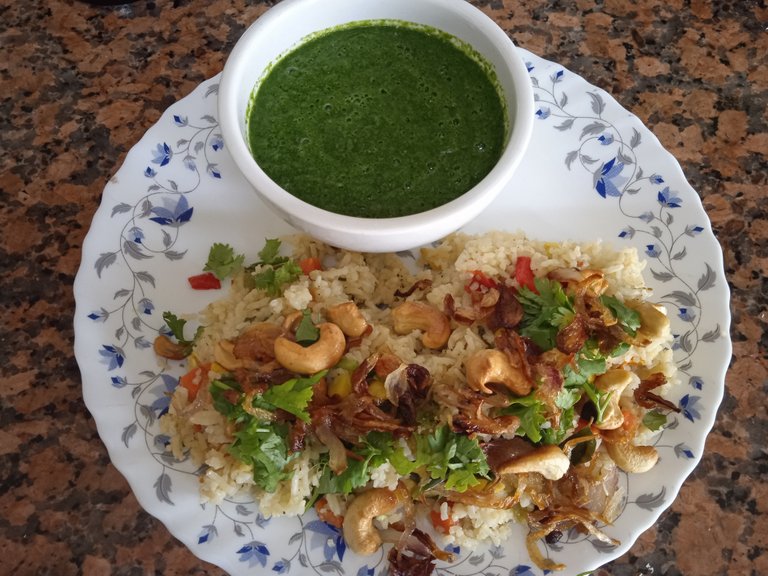 In cooking pulao rice, you can add any veggies you have. The ratio of rice & coconut milk is 1: 1 1/2, you must use the same glass/cup to measure the rice and coconut milk. In here I used Both, fresh coconut milk and canned coconut milk. I haven't add onions to this dish, however if you want, you may add onions right after adding whole spices.
Beforehand, I would like to say many thanks to #naturalmedicine @justinparke @riverflows and to all the members of this beautiful community.
I would like to share my menu for this week 6 Powerplant Challenge. So let's get started.
Ingredients:
Basmati rice 2 glass
Coconut milk 350ml
Fennel seeds & pepper (grind) 1/2 tspn each
Curry leaves 1 sprig
Chili 3 pcs.
Gingergarlic paste
Mint leaves 3/4 cup
Mixed vegetables approx 2cups
(I have red,green orange bellpepper, corn & carrots)
whole spices:
Cardamon 5-6 pcs
Cloves 4 pcs.
Cinnamon 1inc
Bay leaves 1pc.
Star anise 1 pc.
Nutmeg (1/8 of whole pc.)
To garnish:
Onion 2 pcs medium
Cashews a handful
Chopped coriander leaves.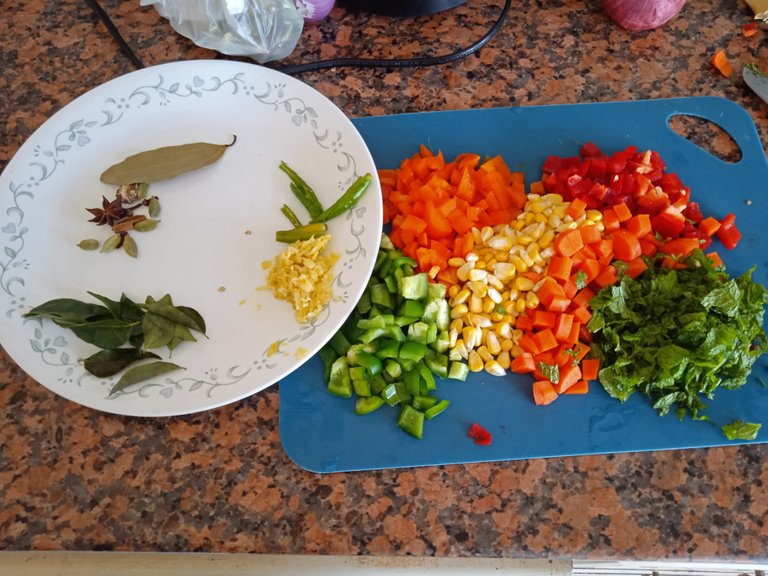 Prepare all necessary ingredients;
Chopped veggies
Grind fennel & pepper
Extract fresh coconut milk (if necessary)
Soak basmati rice for 15-20 min. Drain afterwards.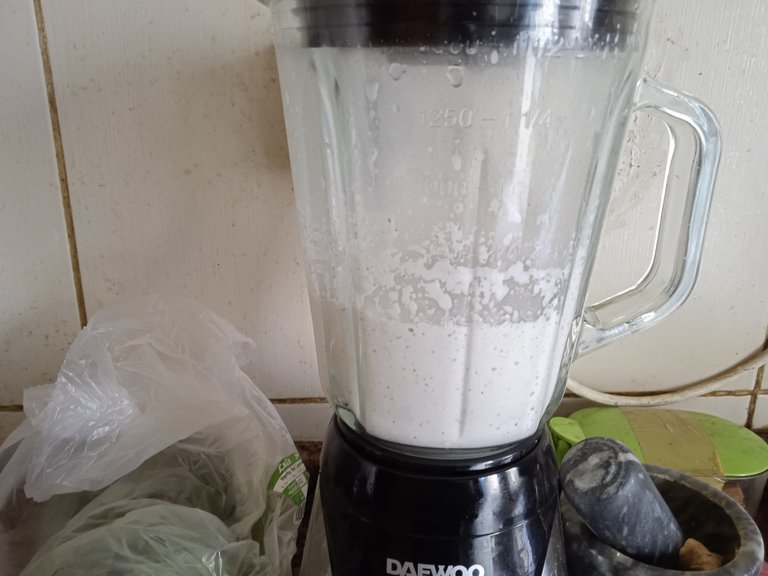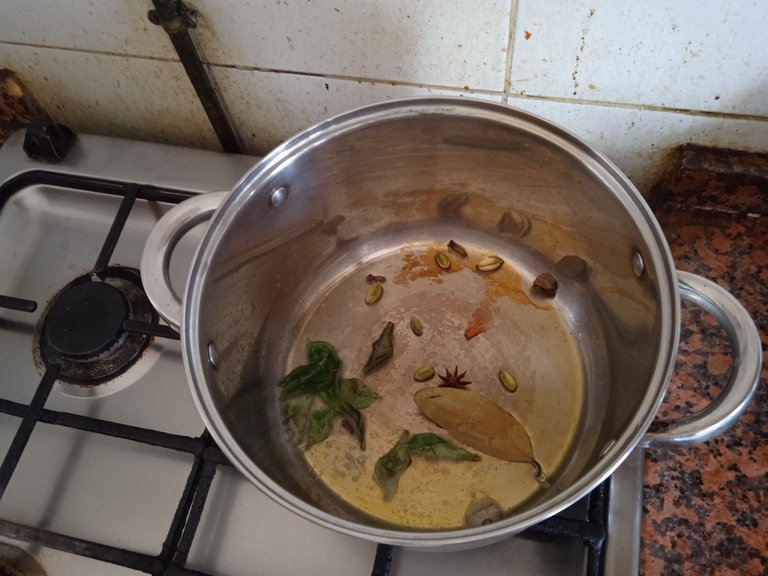 Heat oil , add in whole spices and curry leaves.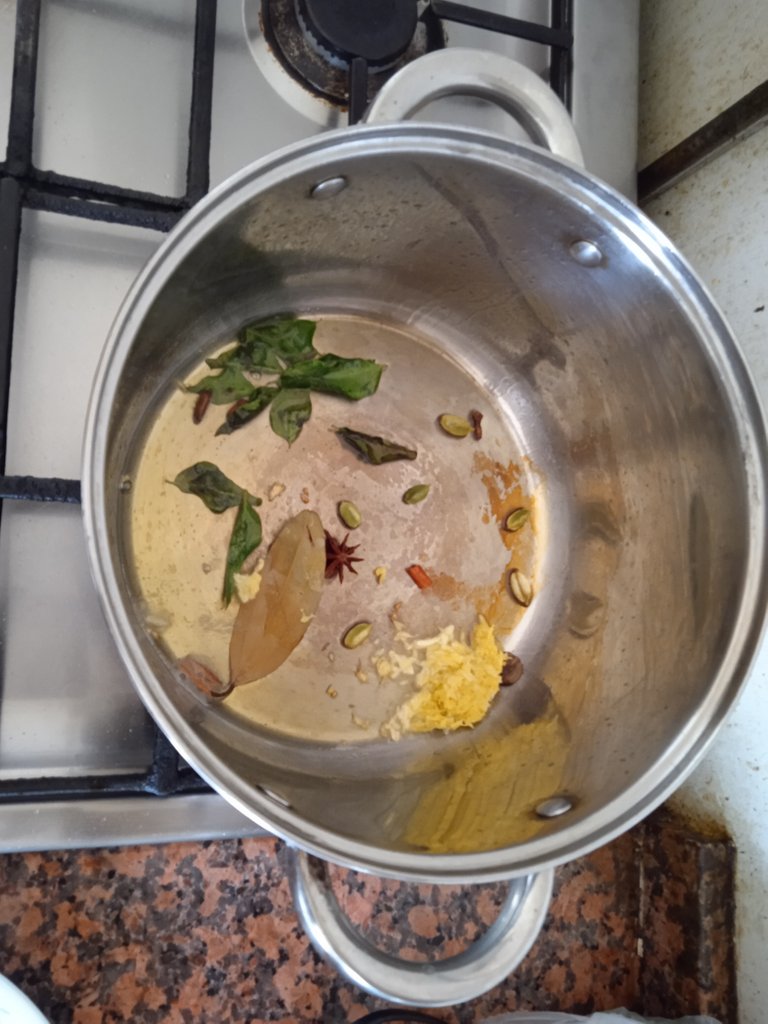 Add in gingergarlic paste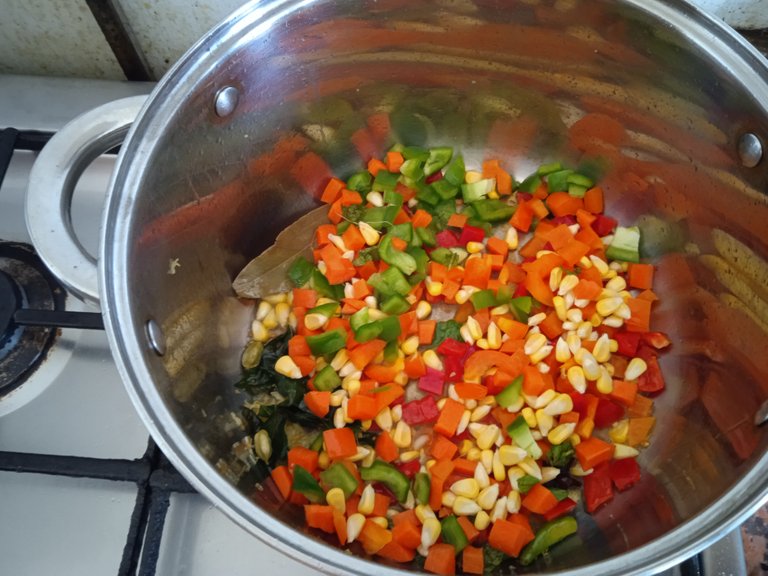 Add in mixed vegetables. Continue to saute in low flame.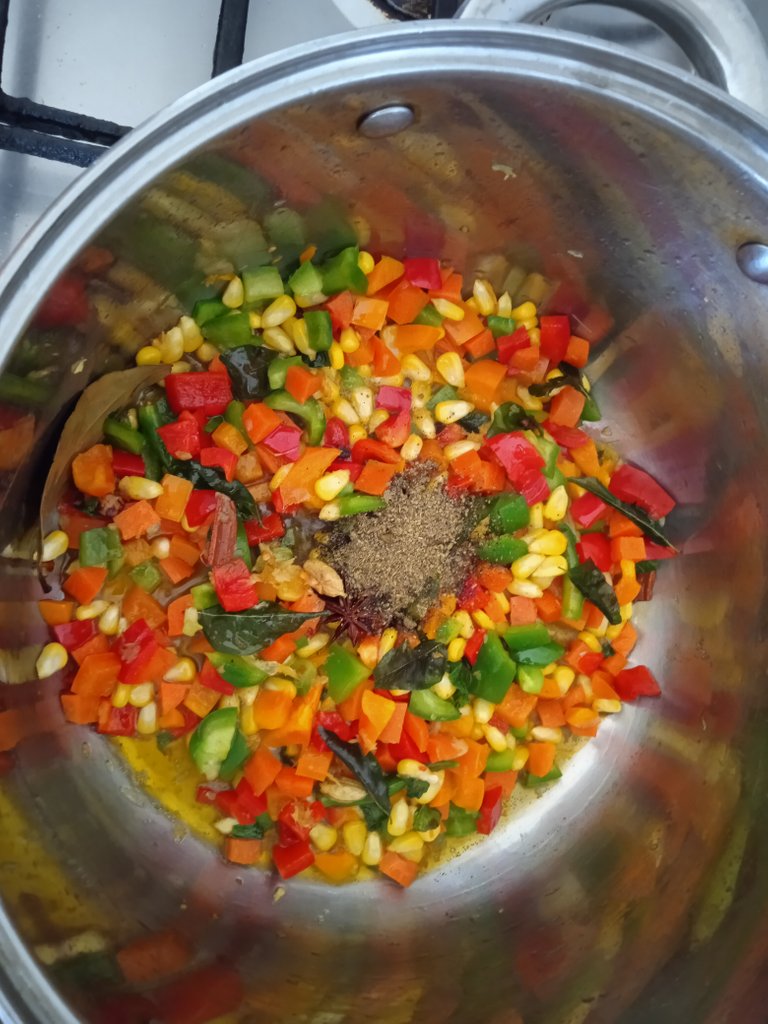 Add in grind fennel & pepper. Continue to saute.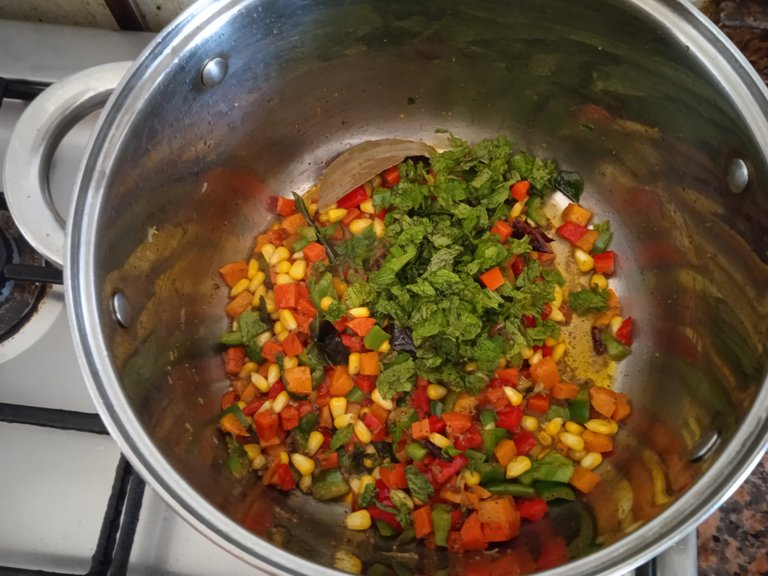 Add in chopped mint leaves.
Continue to saute in low flame.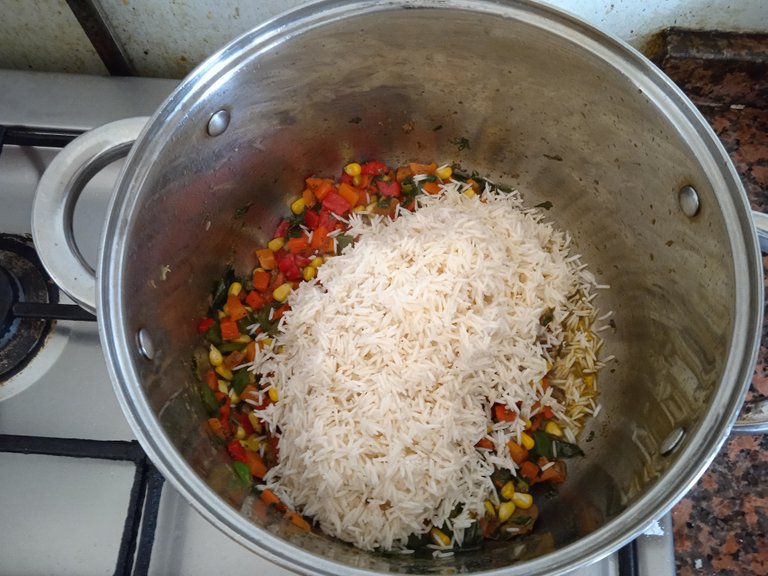 Add in drain basmati rice. Mix.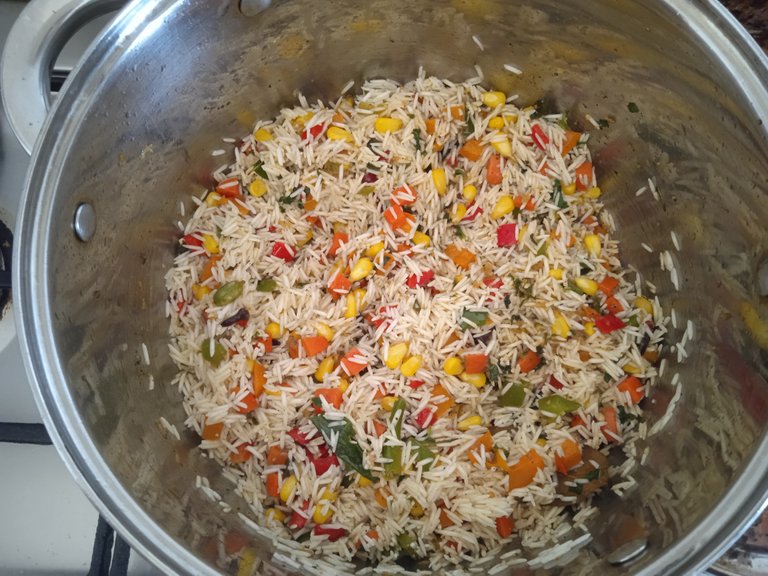 Mix, saute for 1minute.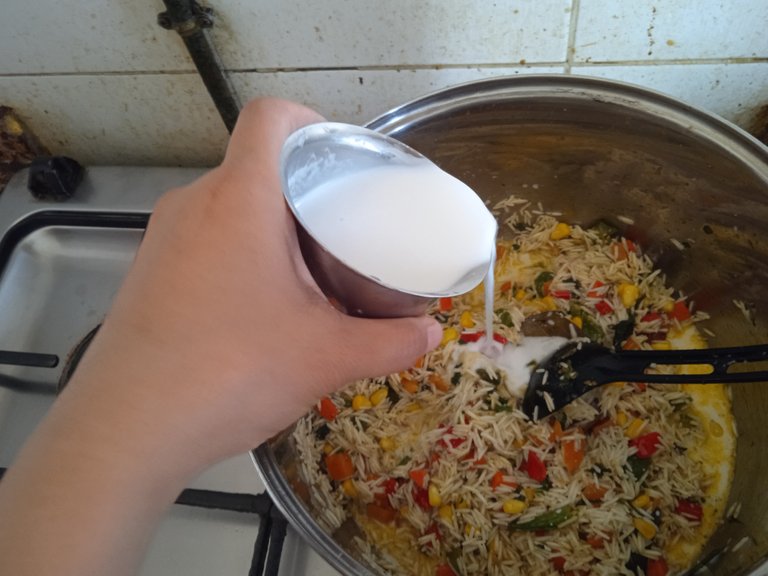 Add in coconut milk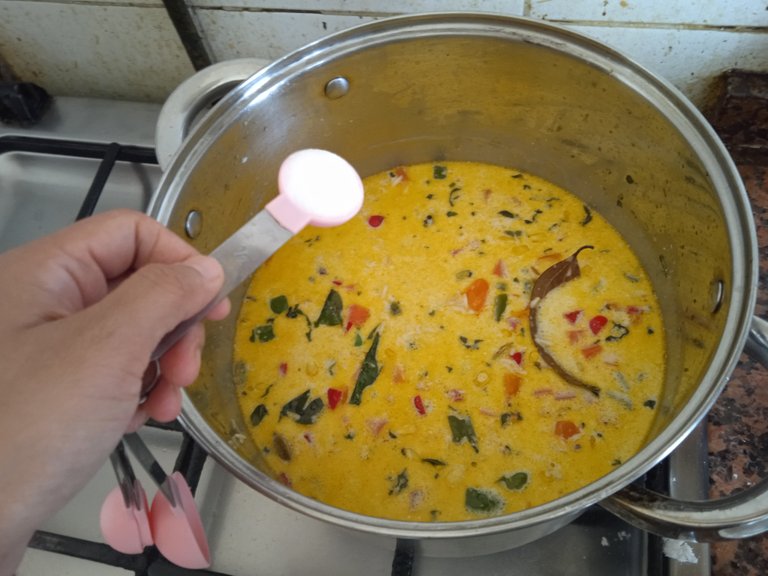 Season with salt . Stir.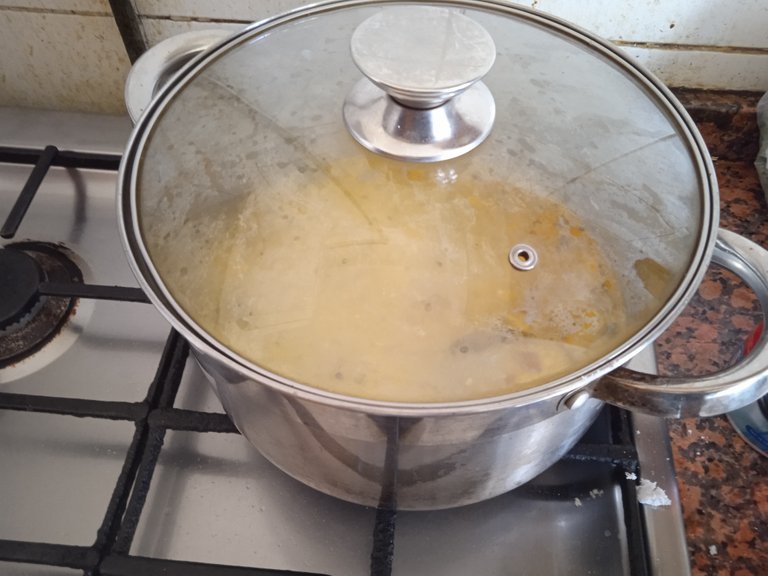 Put to lid. Cook rice in low flame for 20minutes. Occasionally stir. So it won't stick in the bottom.
![IMG_20210501_165942.jpg](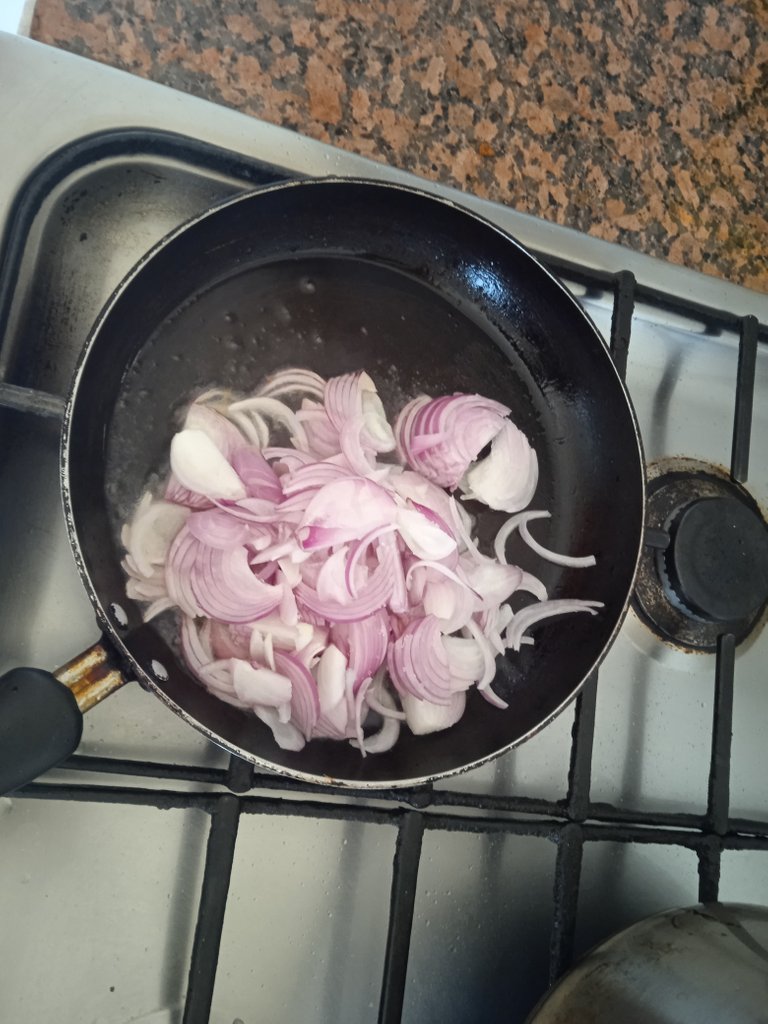 Meanwhile , heat oil in a pan. Fry onions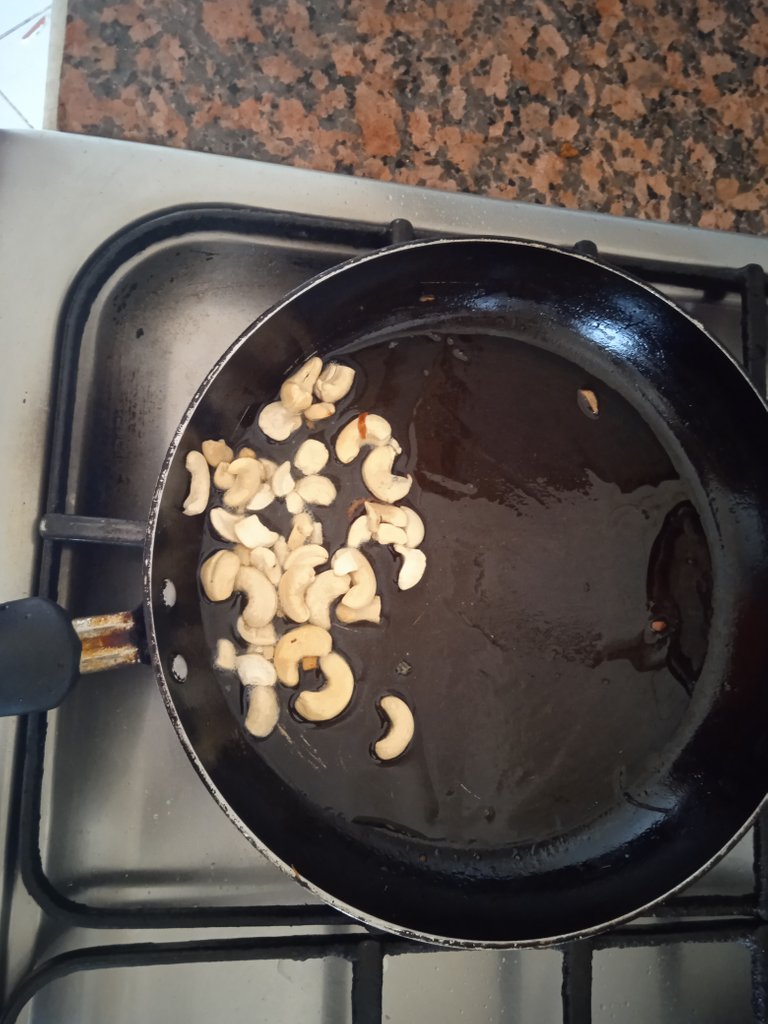 Fry cashews.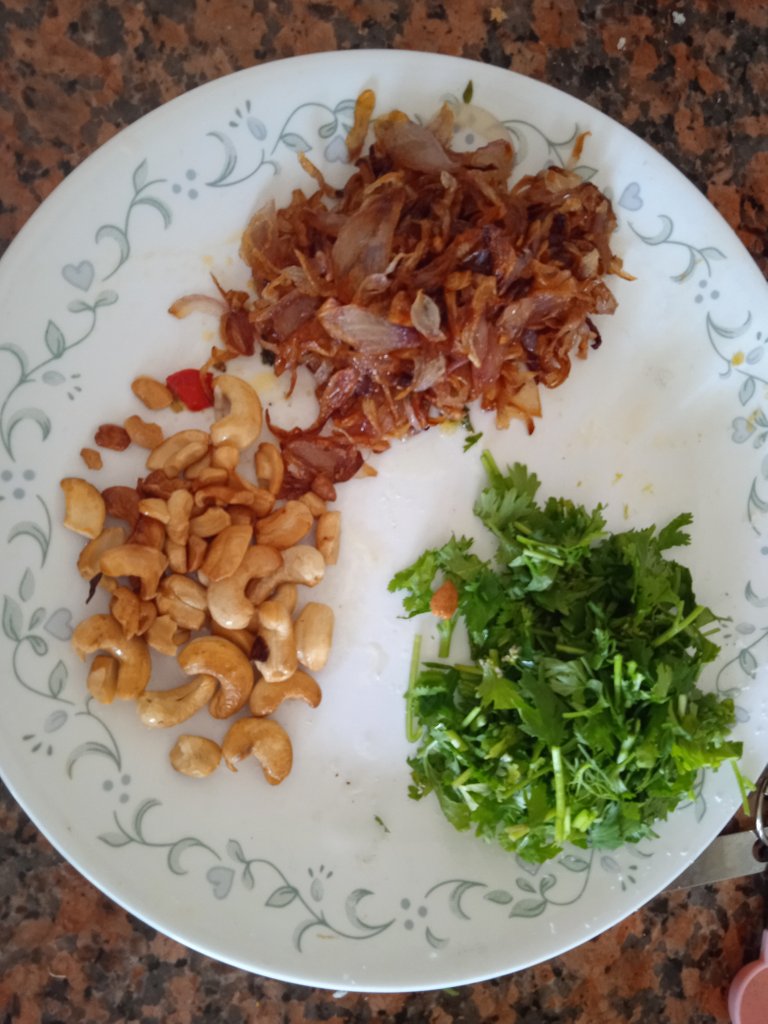 Set aside.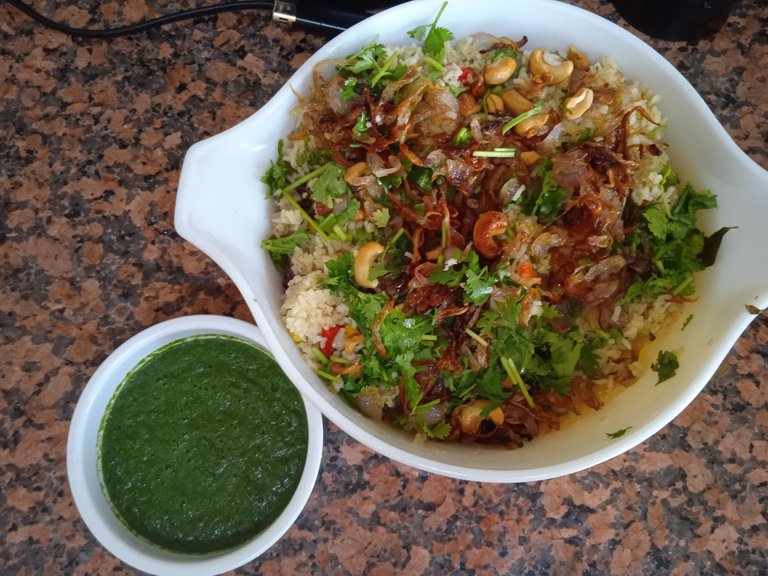 Garnish with onions, coriander leaves and cashews.
I prepared fresh green chutney to accompanied my pulao.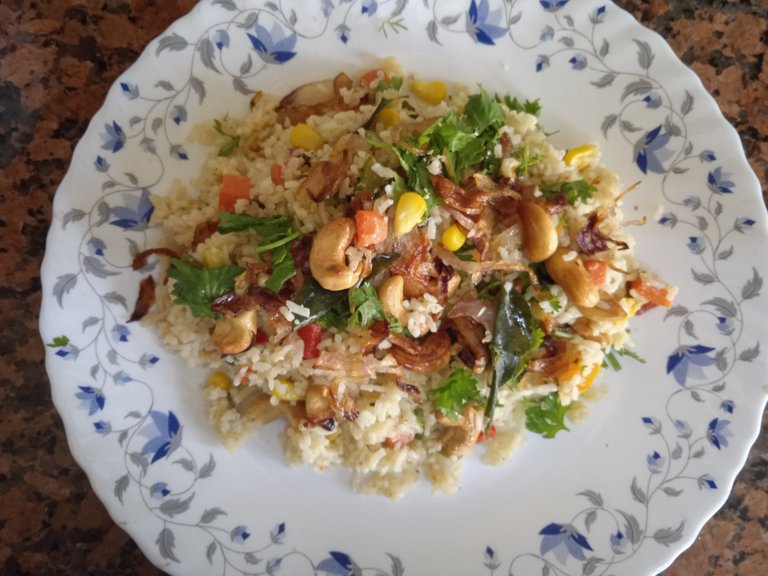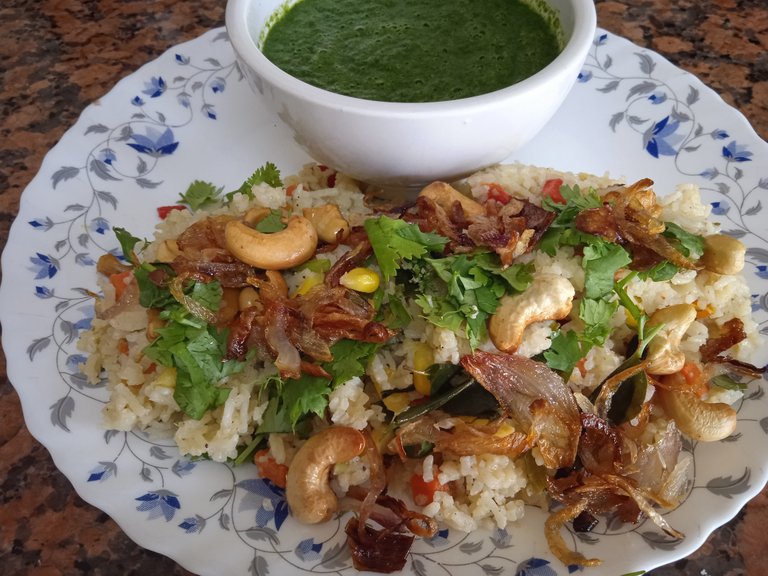 Thank you very much for dropping by!
Stay healthy and happy!