Hello beautiful foodies! Today I prepared a dessert for our iftar. likely a version of fruit salad. This is easy to make and the main Ingredients are custard powder , milk and mixed fresh fruit, you may add pieces of crush almond & walnuts as well. You may also use other alternative vegan milk.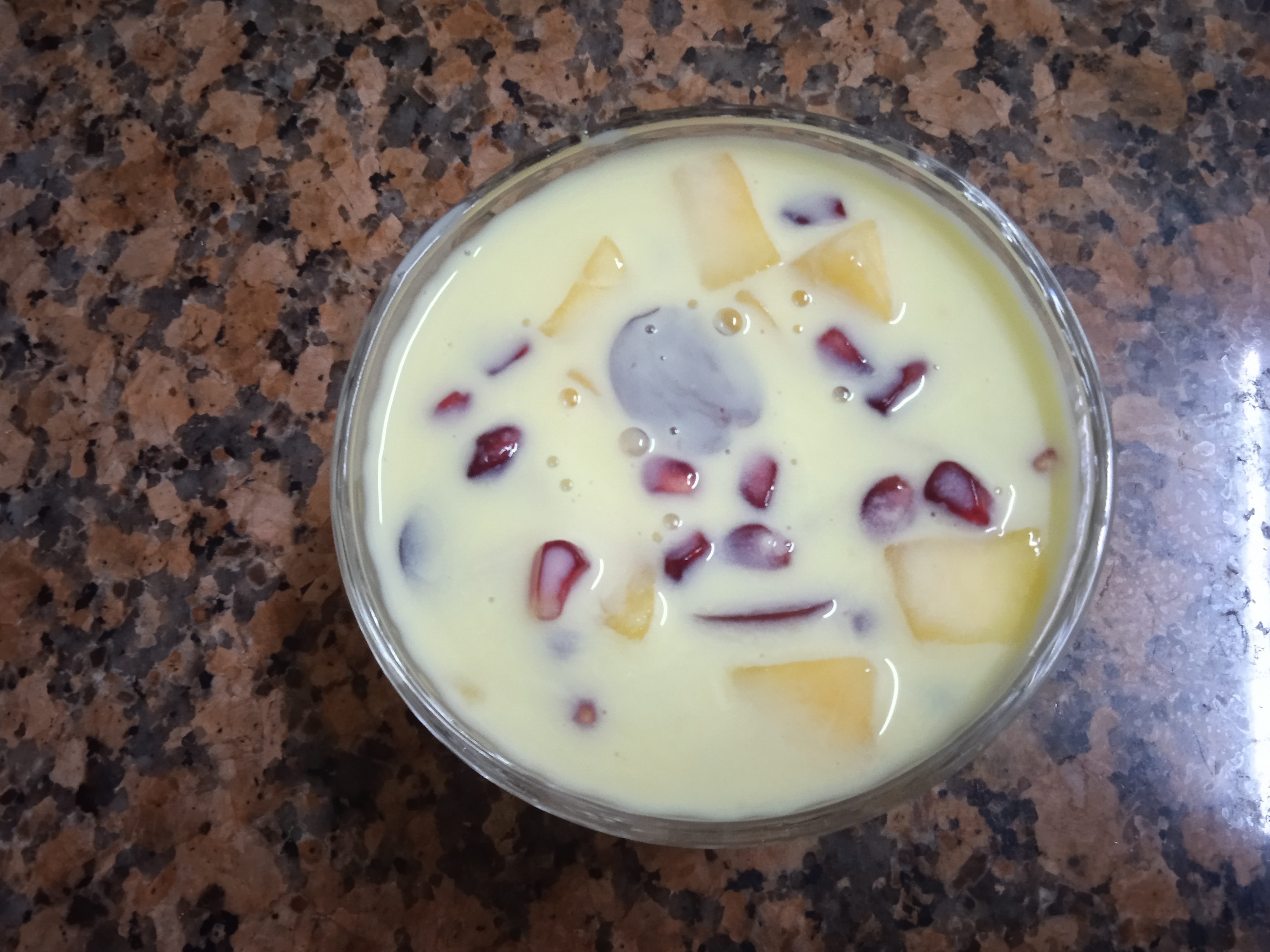 We can use any fruits that is available. Approximately 2-3 cups of fresh mix fruits in 500 ml of custard milk mixture.
So let's get started;
Ingredients:
Fresh milk 500ml (+ 60 ml to dissolve powder)
Custard powder 2tbspn
Sugar 3tbspn
Mango
Pomegranate
Grapes
Mandarin
Methods: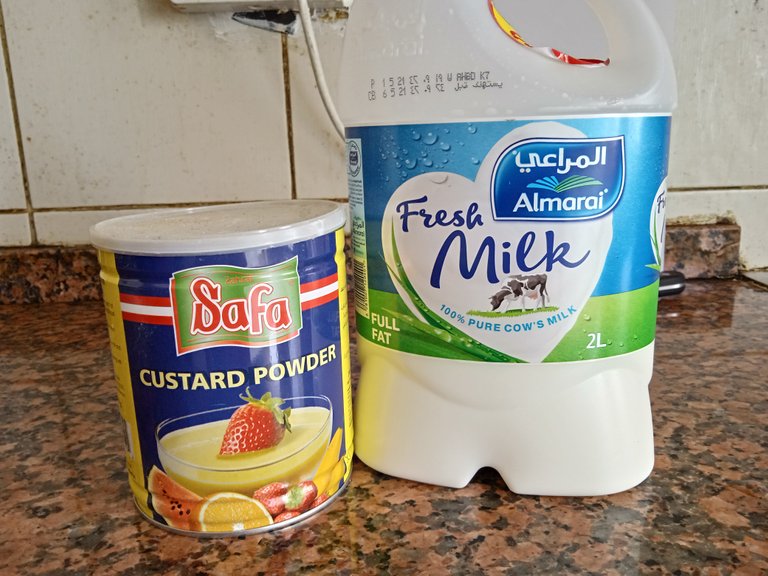 In a glass mix 2 1/2 tbspn of custard powder and 3 tbspn of sugar in 60ml of milk. Stir till custard powder and sugar are dissolved.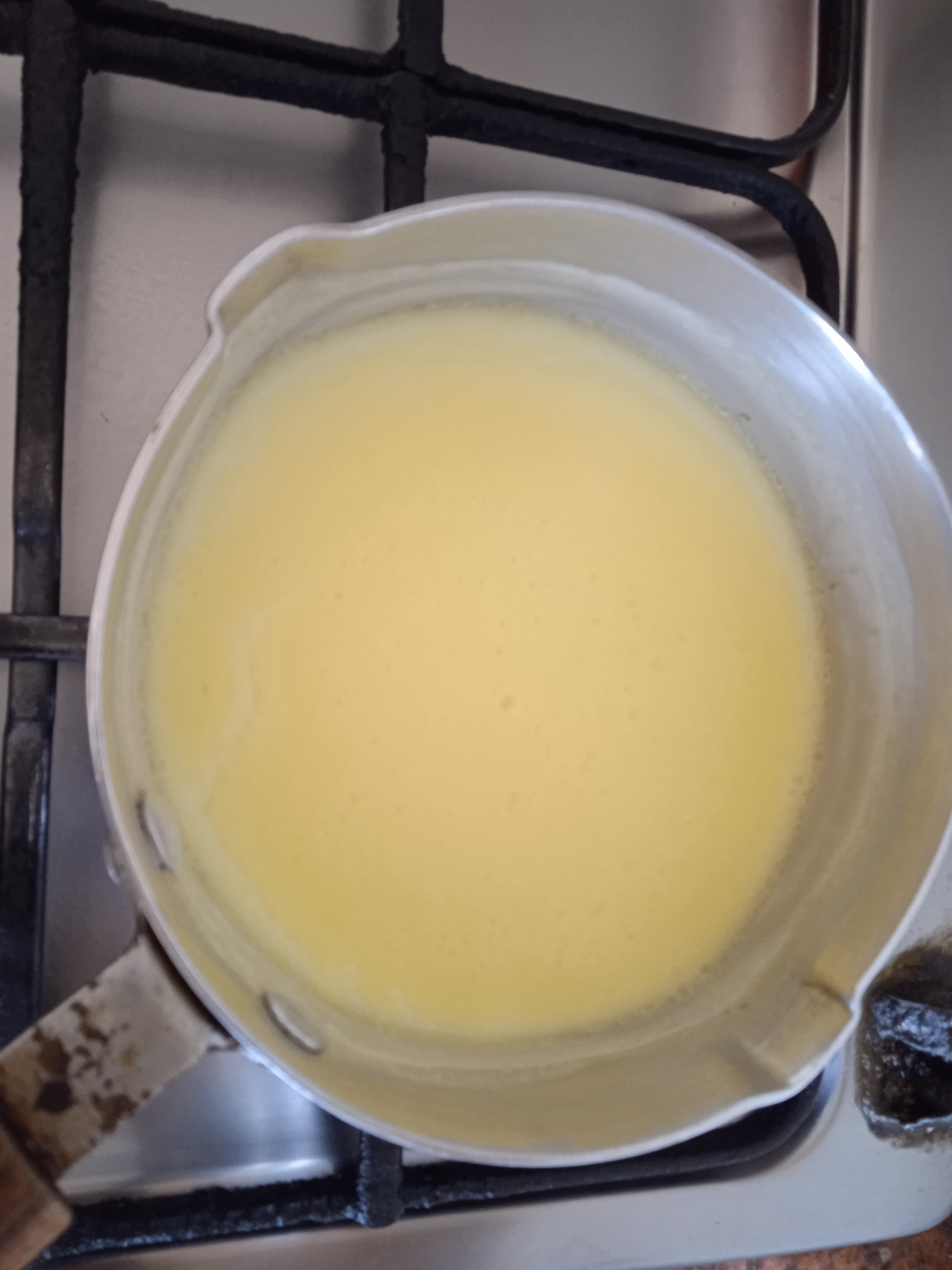 Pour 500ml milk in a pot, bring to almost boiling point.
When it is close to boil, pour in custard powder mixture to milk and continue to stir to avoid lumps. Switch off flame.
Cool down custard mixture.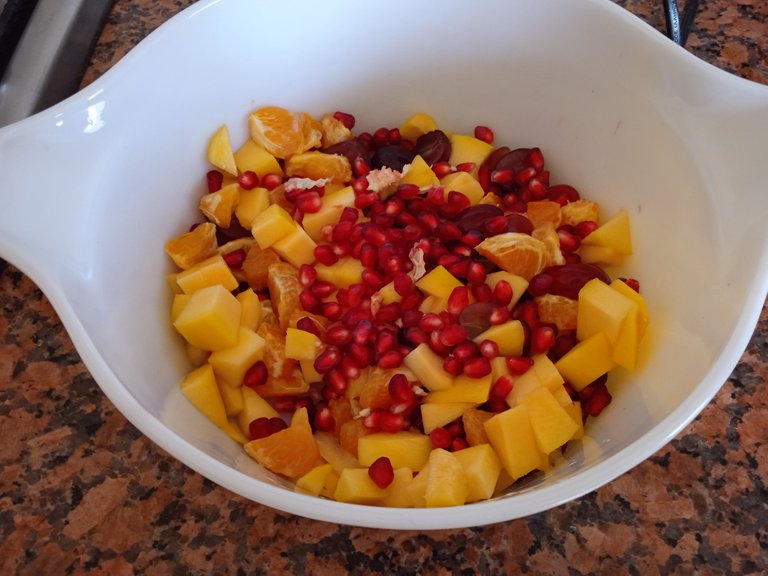 Sliced mix fresh fruits.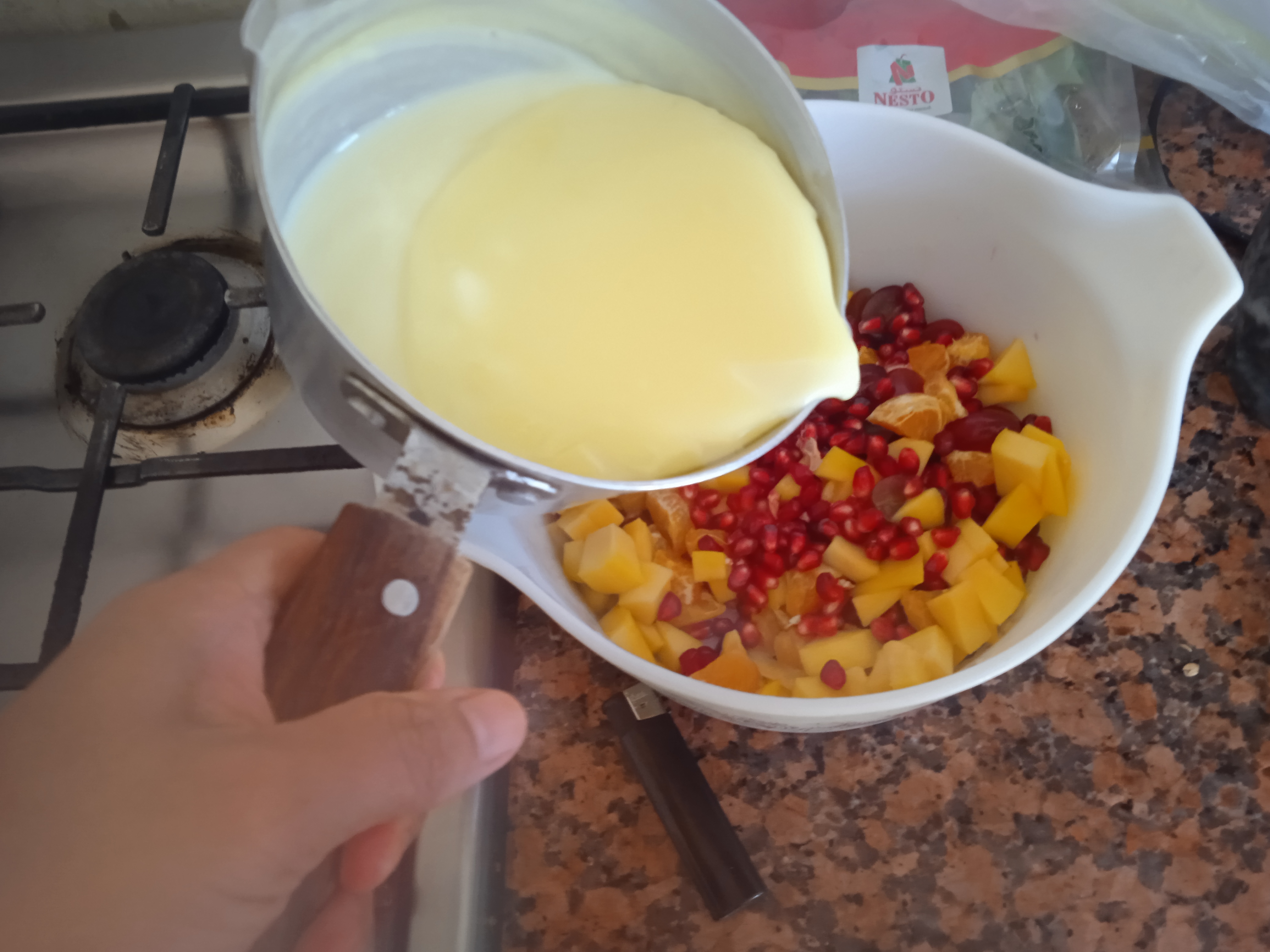 Add in custard mixture to fruits and mix.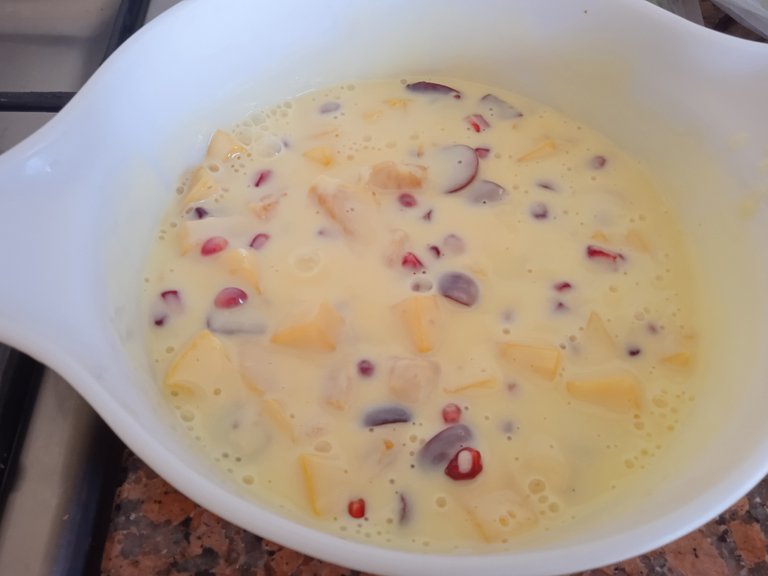 Chill to ref atleast 2-3 hrs.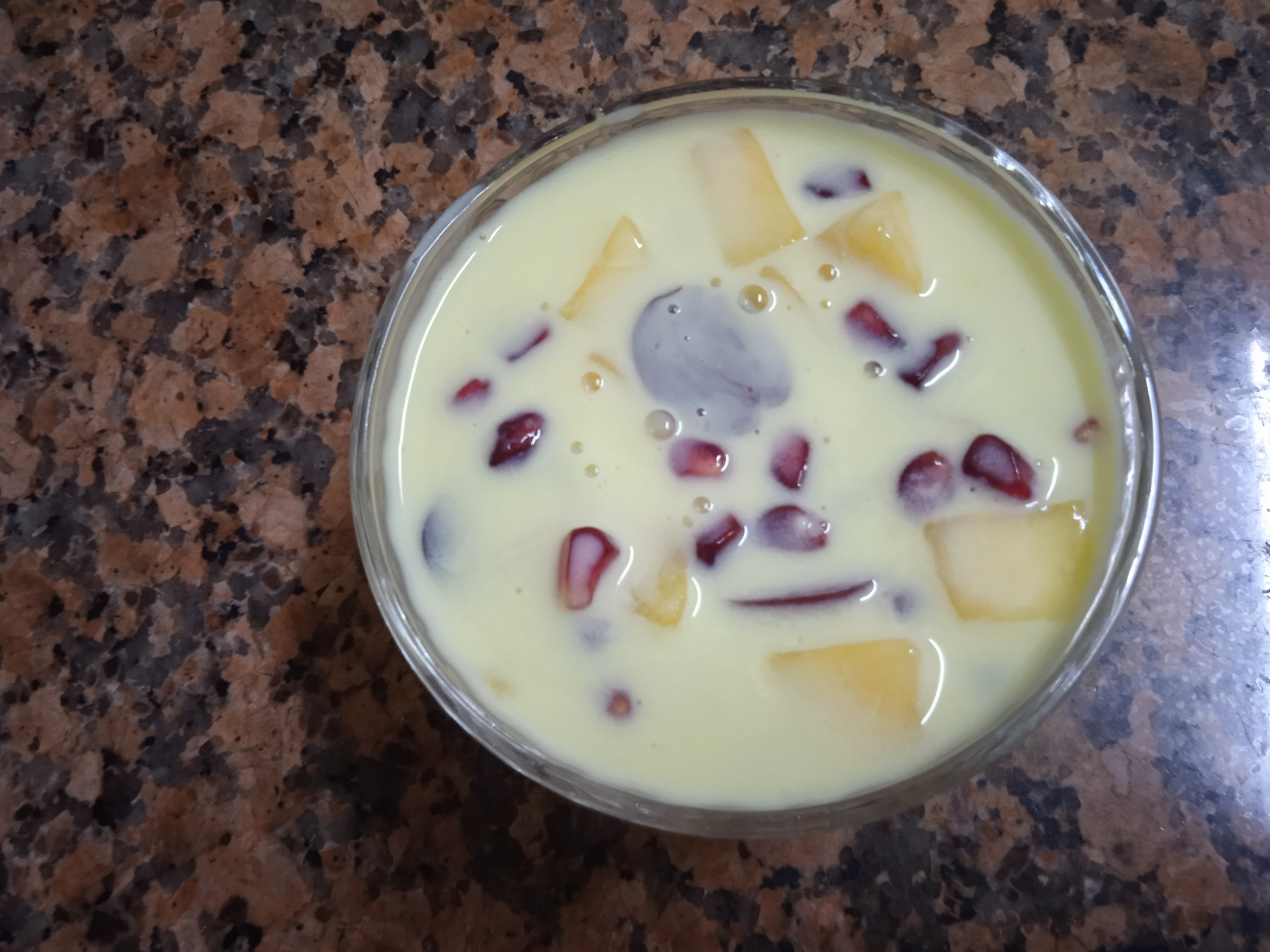 This is a simple dessert recipe that I love, because the ingredients are always available and easy to make.
Thank you very much for dropping by!