Hello beautiful foodies! Ullitheeyal or shallots curry is a traditional south Indian dish flavoured with roasted coconut and spices with a sour taste from tamarind. The shallots itself also adds more flavour to this dish.
Shallots are high in antioxidants and contains Quercetin that promotes the production of good cholesterol in the body, moreover shallots also helps improved heart and bone problems. Improves blood sugar levels and circulation.
Today I am going to share how I cook my shallots curry.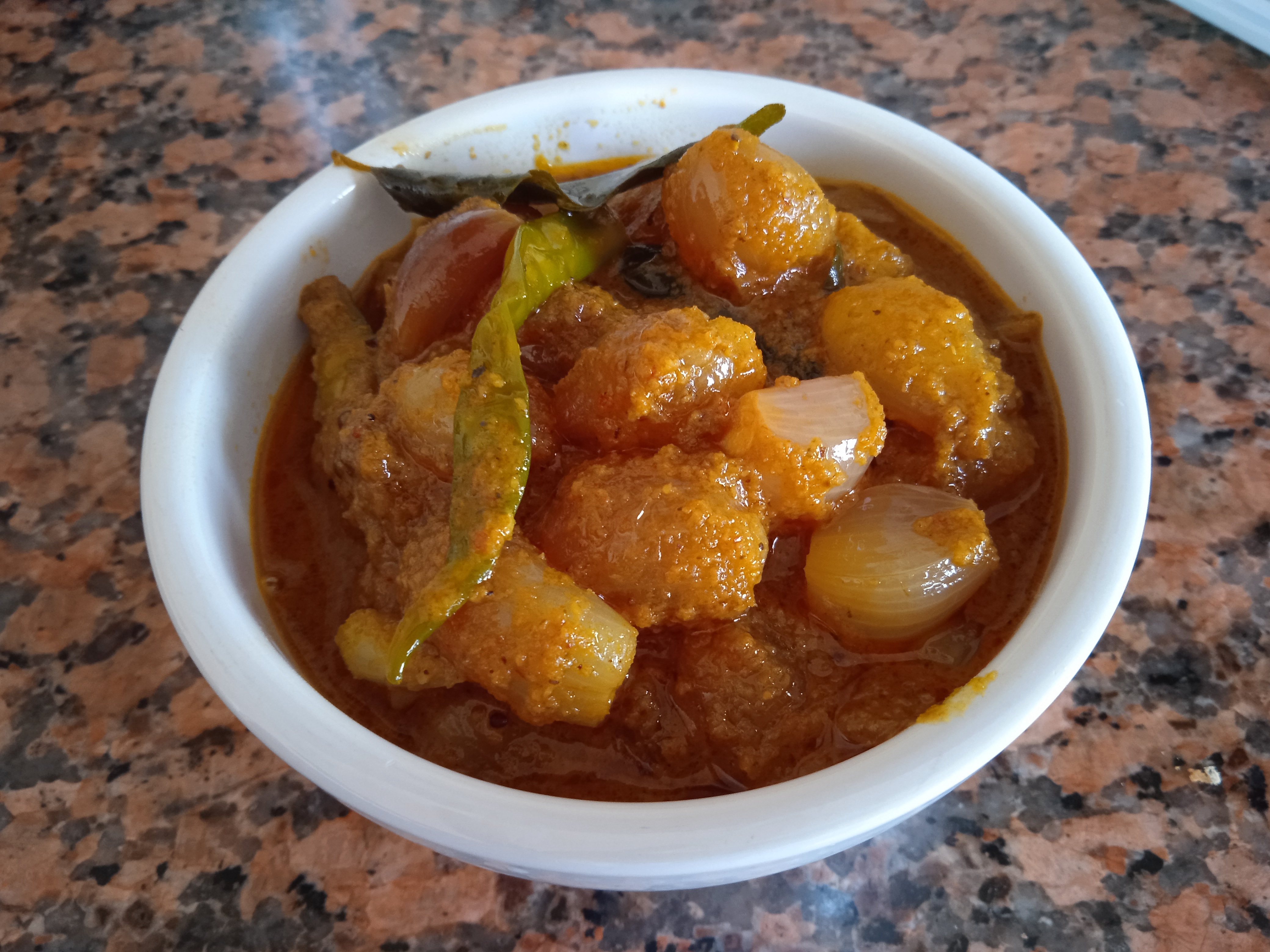 Ingredients:
For roasting
Coriander seeds 1 1/2tbspn
Red Chili 3-5pcs.
Curry leaves (optional)
Coconut 6tbspn
For tempering
Shallots 200 grms.
Mustard seeds 1tspn
Curry leaves
Green chili 2-3 pcs.
Turmeric powder a pinch
Chili powder 1/4 tspn
Tamarind (Lemon size ) to dissolved in 1 cup warm water
Jageery 1tspn.
Methods: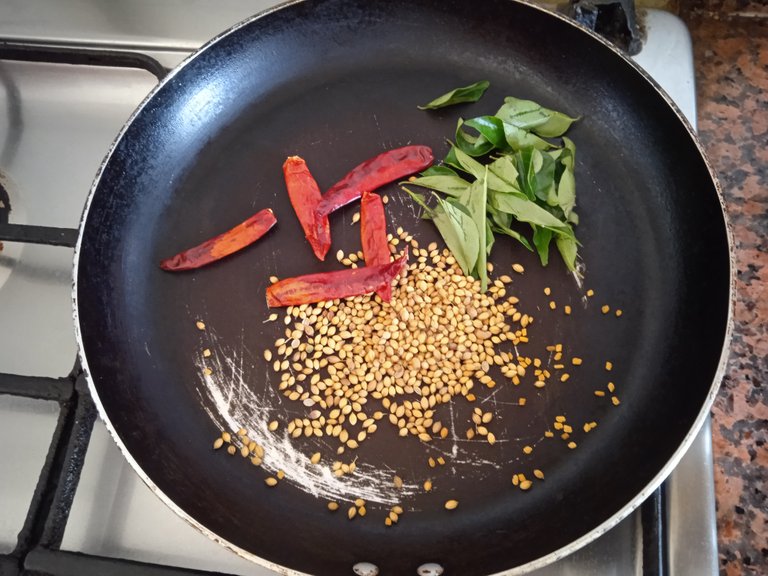 In a low fire roast coriander seeds & chili and curry leaves till aromatic.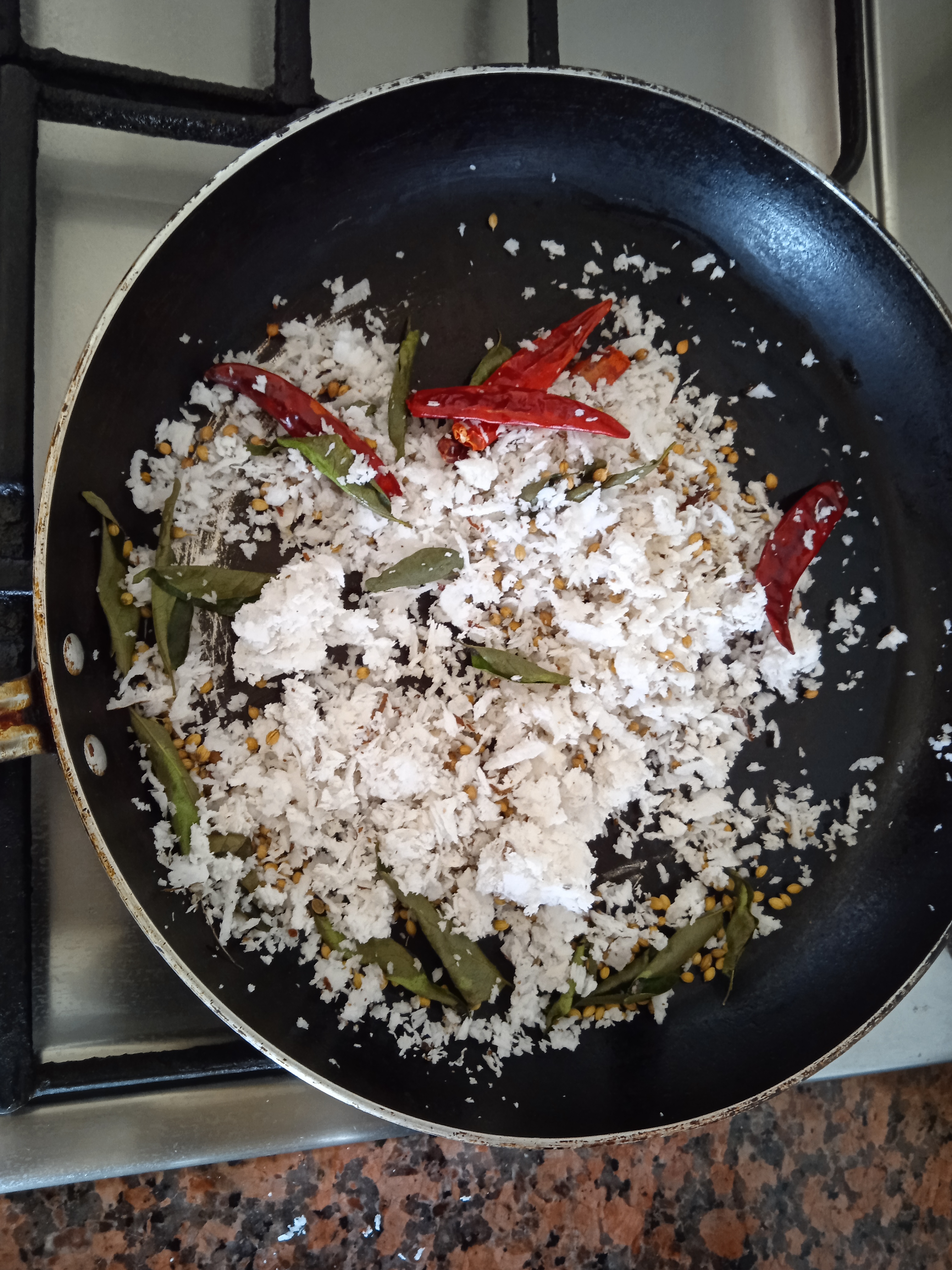 Add in coconut. Continue roasting in a low fire. Consistent mixing as to not burn the coconut.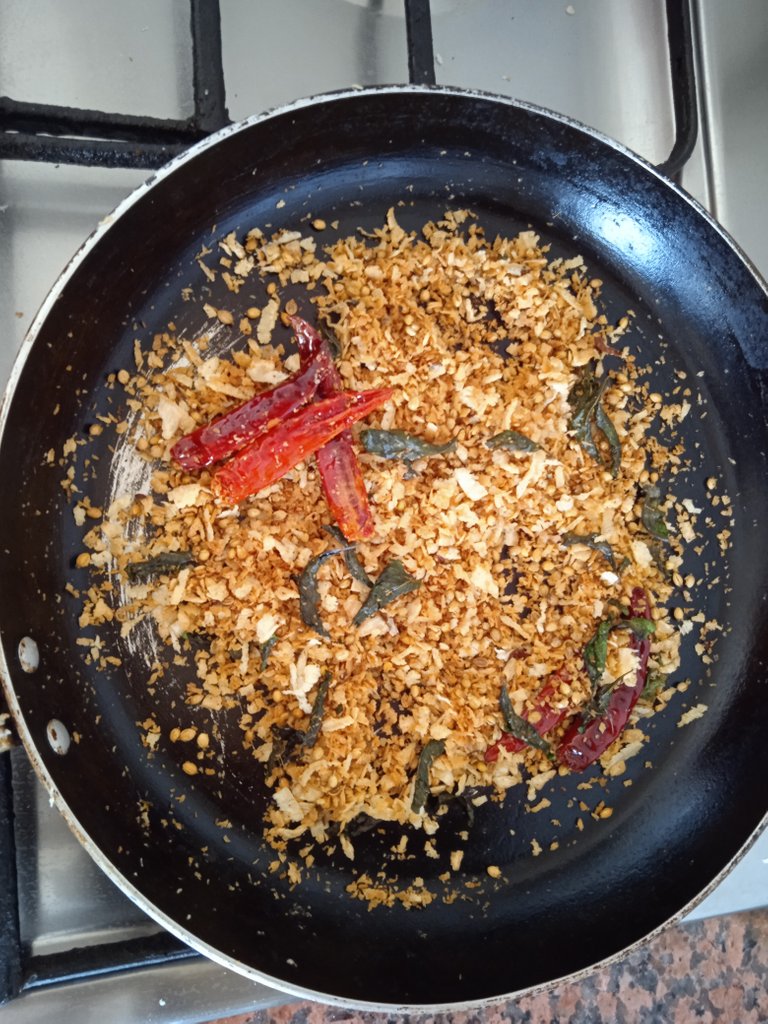 The coconut should turn brown like this. It will take approx 15 Min. To roast.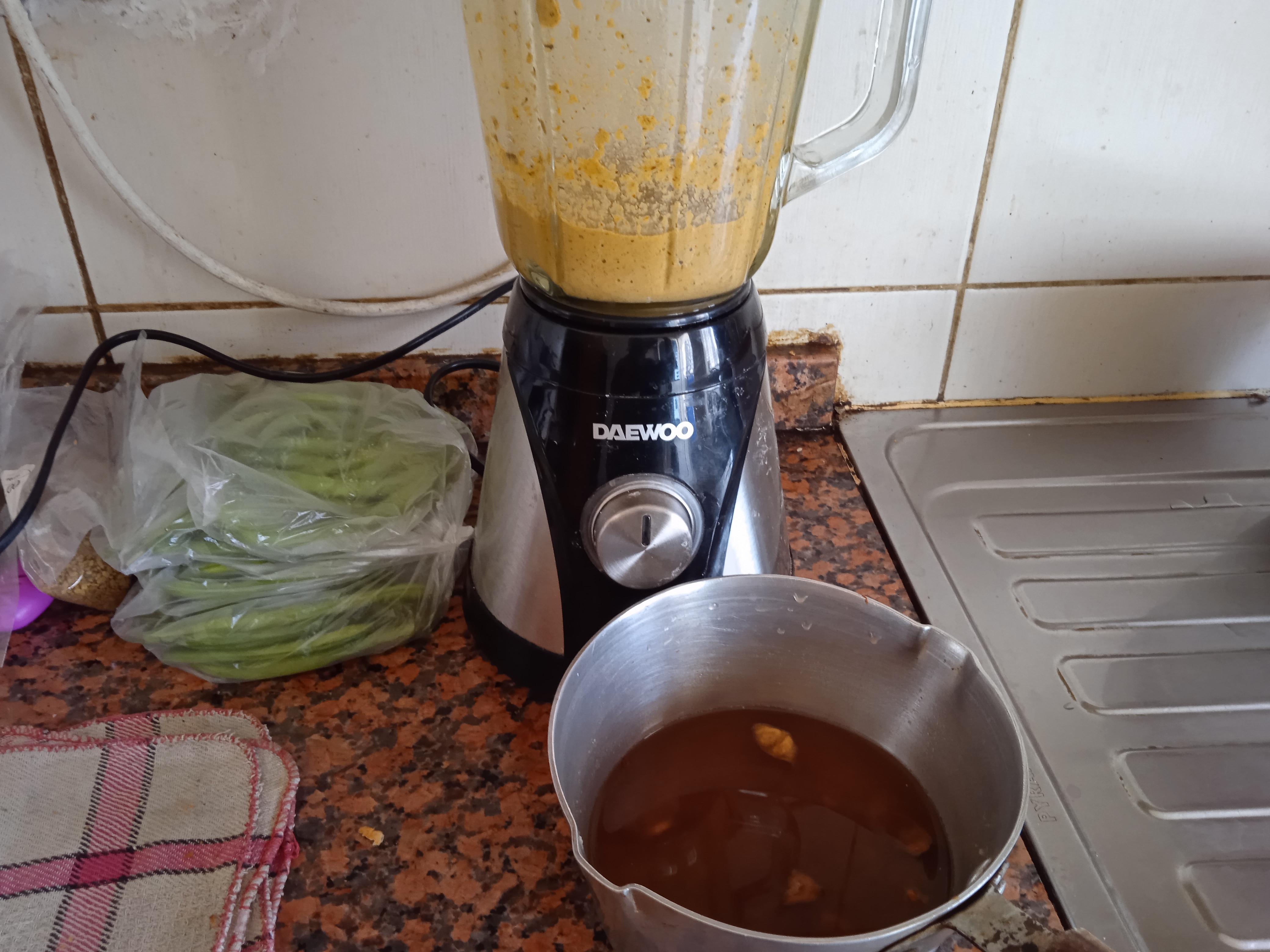 Blender coconut adding a little water.
Prepare tamarind as well, lemon sized tamarind in warm cup of water.
(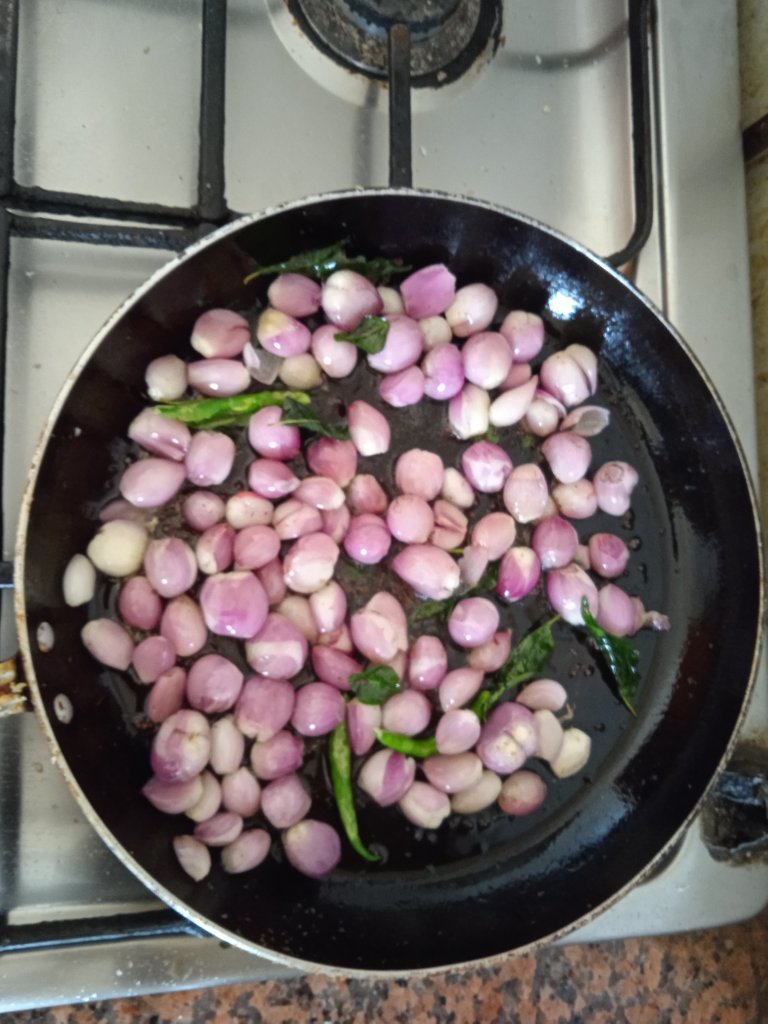 Meanwhile, heat oil in a pan.
Splutter mustard seeds, curry leaves, green chili and shallots. Saute.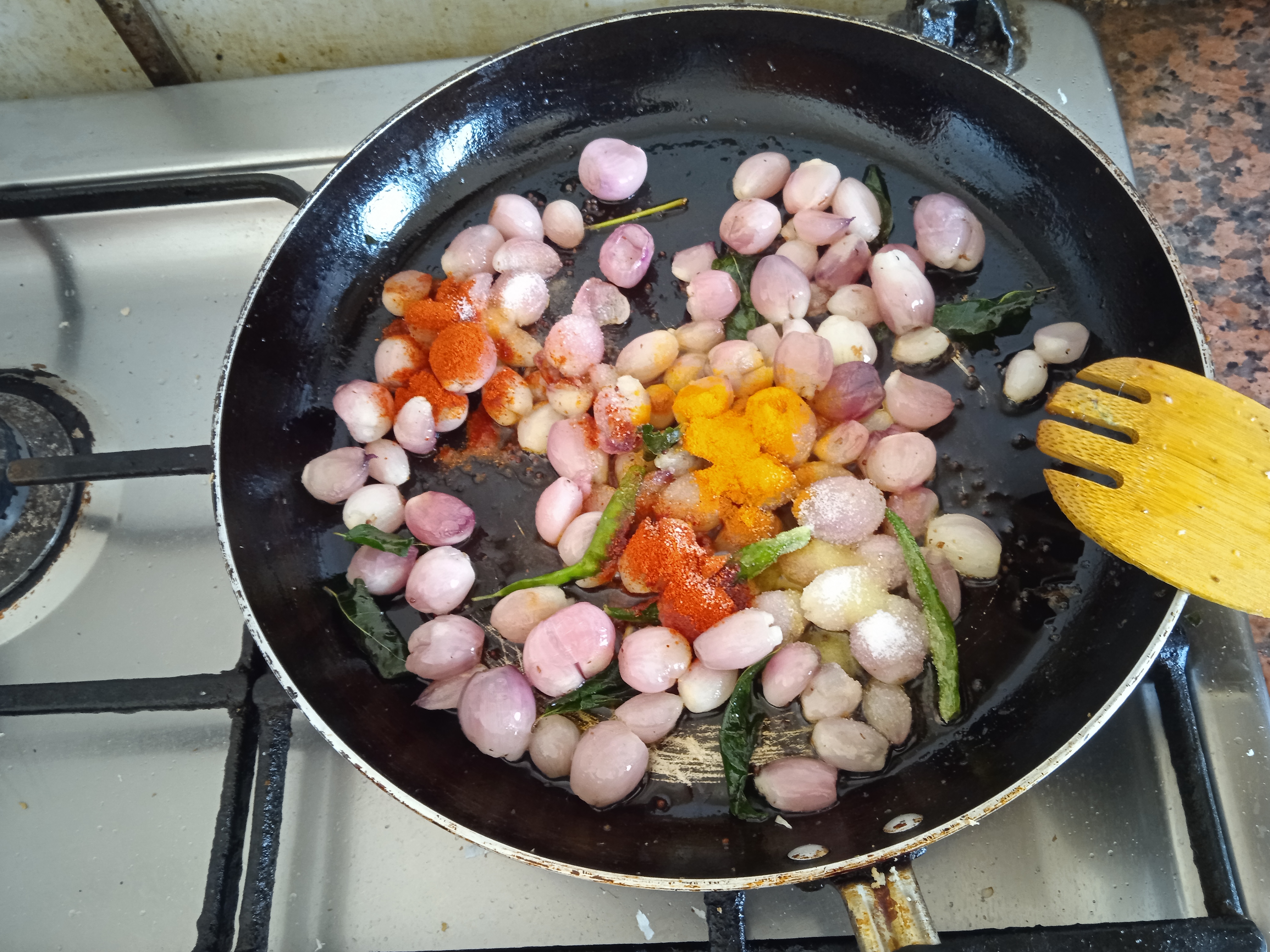 Add in turmeric & chili powder . Continue to sauté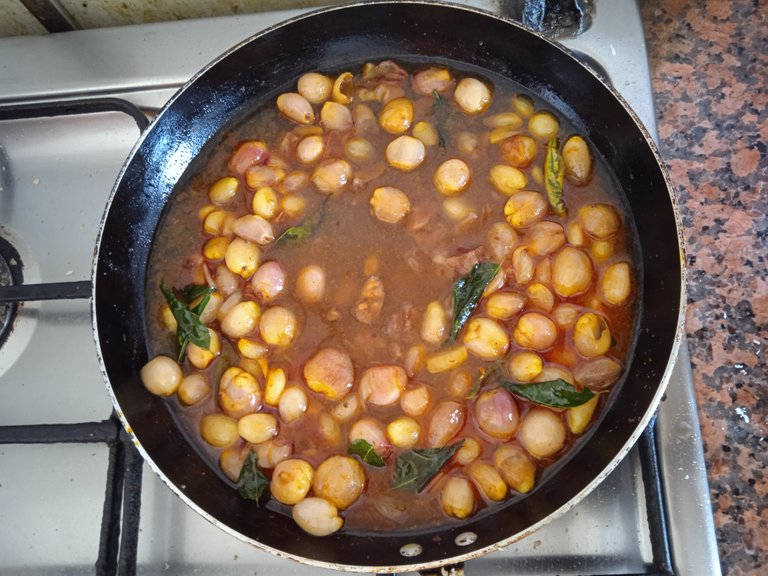 Pour in tamarind juice, put to lid for 2 min.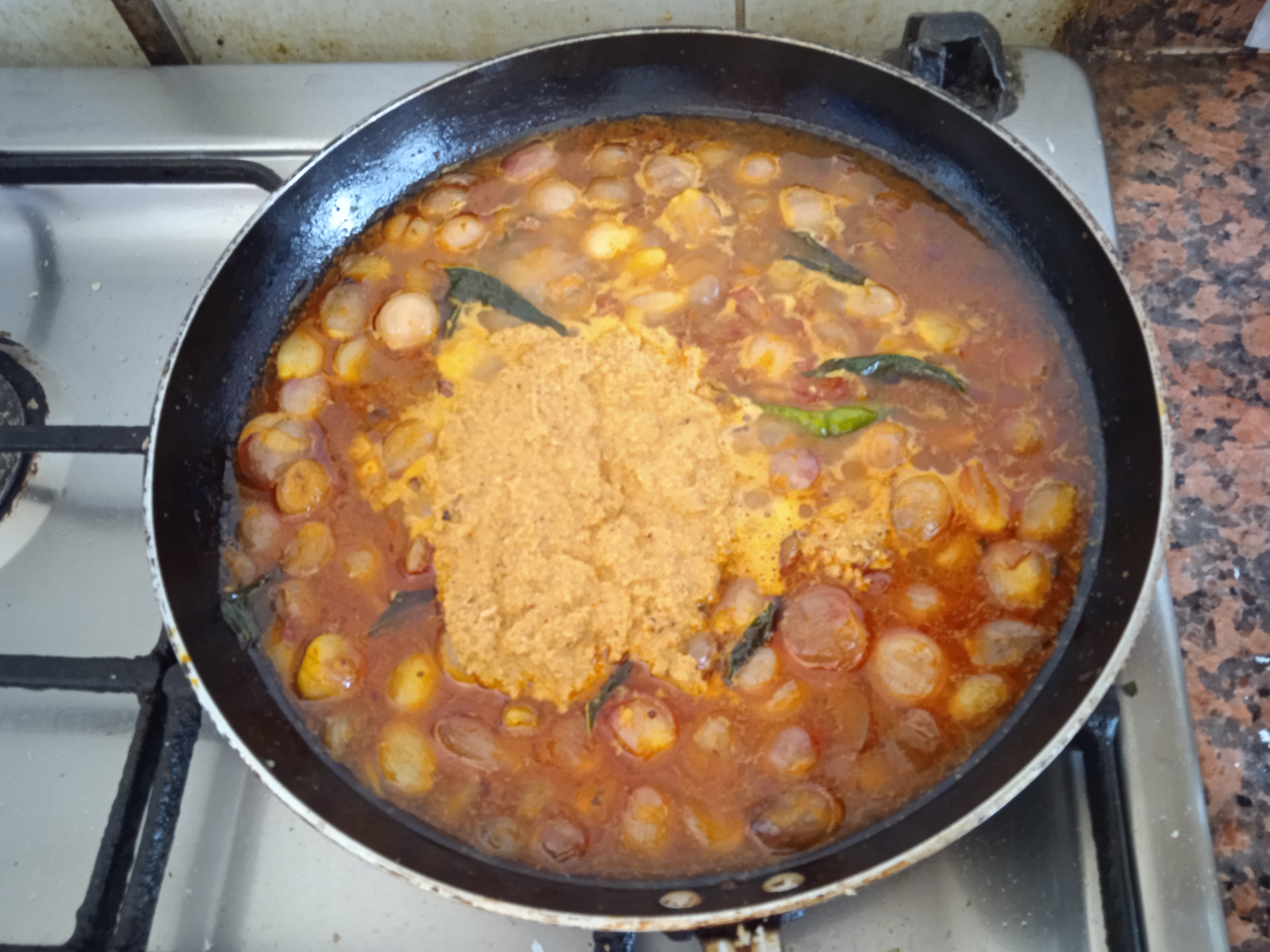 Pour in pureed coconut masala to shallots.
Stir. Add salt.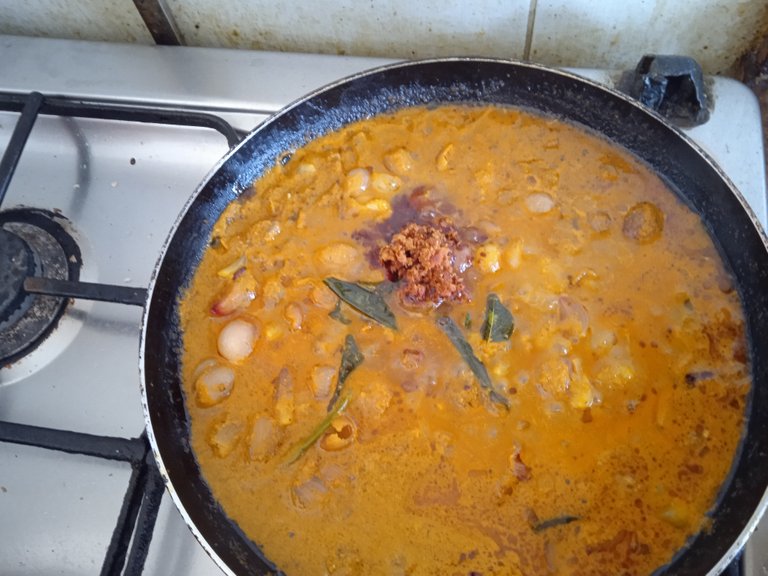 Add in jaggery to balance the taste of sourness. Put to lid. Cook for 5minutes more. Under low fire.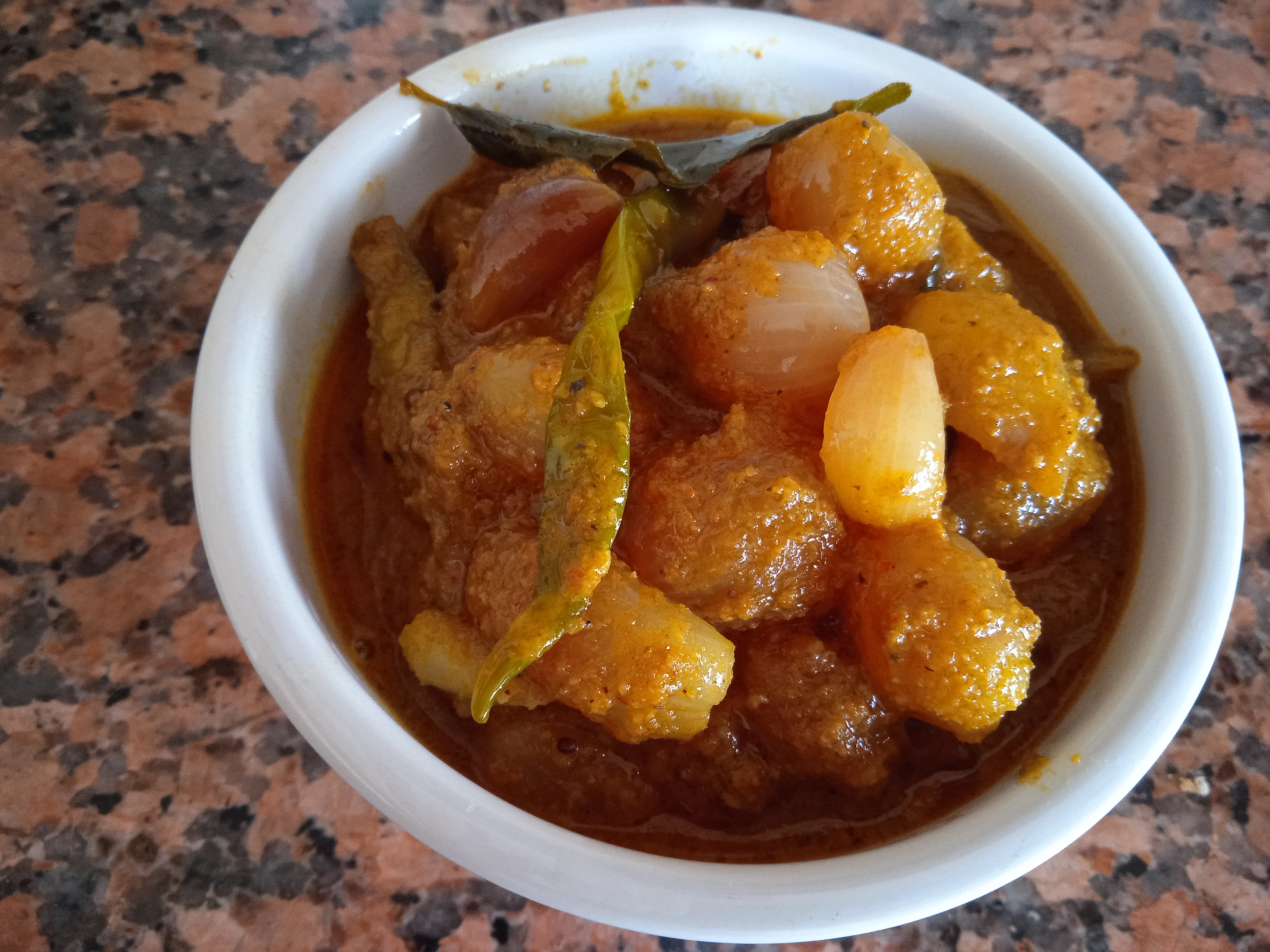 Shallots curry / Ullitheeyal is ready to eat.
Thank you very much for dropping by!
Stay healthy and safe!