Hello beautiful foodies! Today I prepared a quick and easy veggie quaker oats for our soup. This is light with a citrucy flavour soup. You can also use any vegetables you have.
I am going to share how I make veggie oats soup. So let's get started.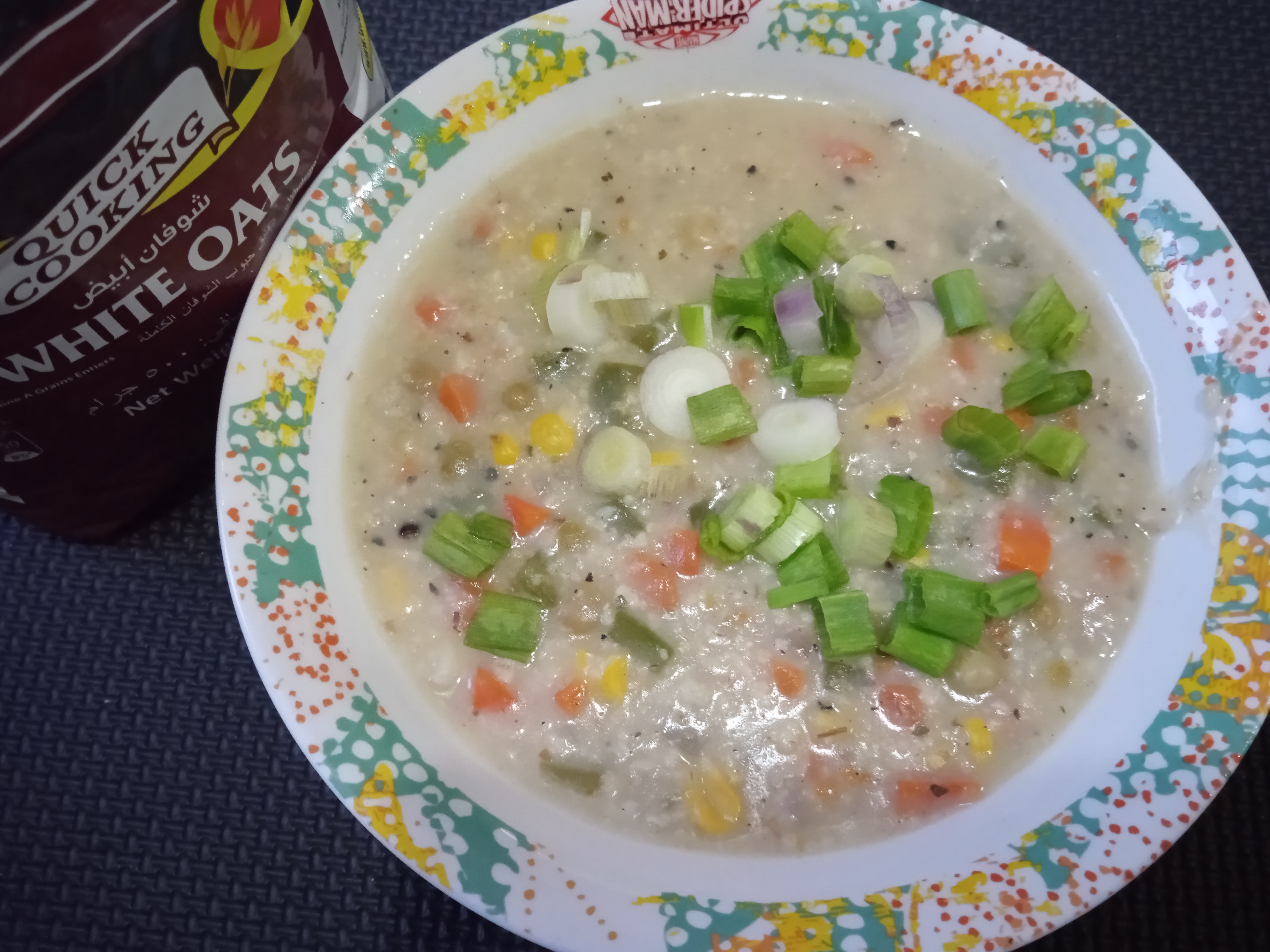 Ingredients:
Quaker oats 1 cup
Onion 1 med.
Garlic 2 cloves
Pepper (coarse) 1tspn
Dried Oregano 1/2 tspn
Lemon
Veggies depends how much you will add
Green peppers
Carrots
Green peas
Corn
Process: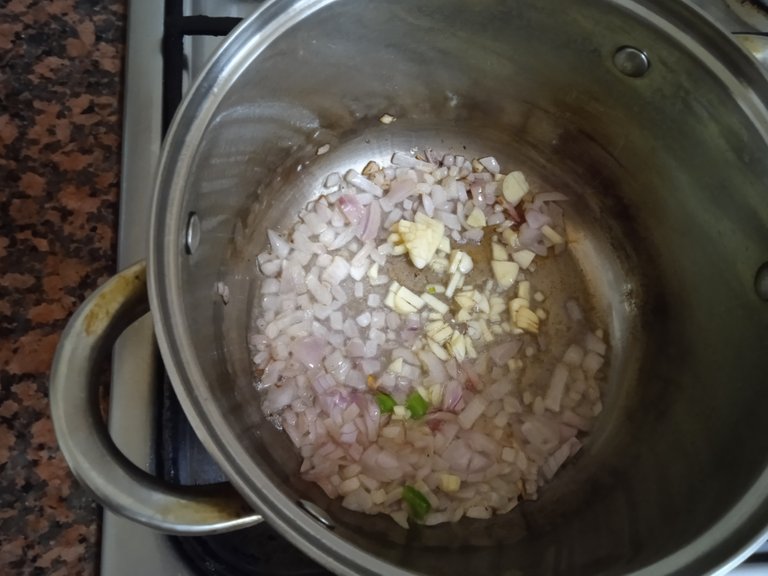 Heat oil, add in onion garlic.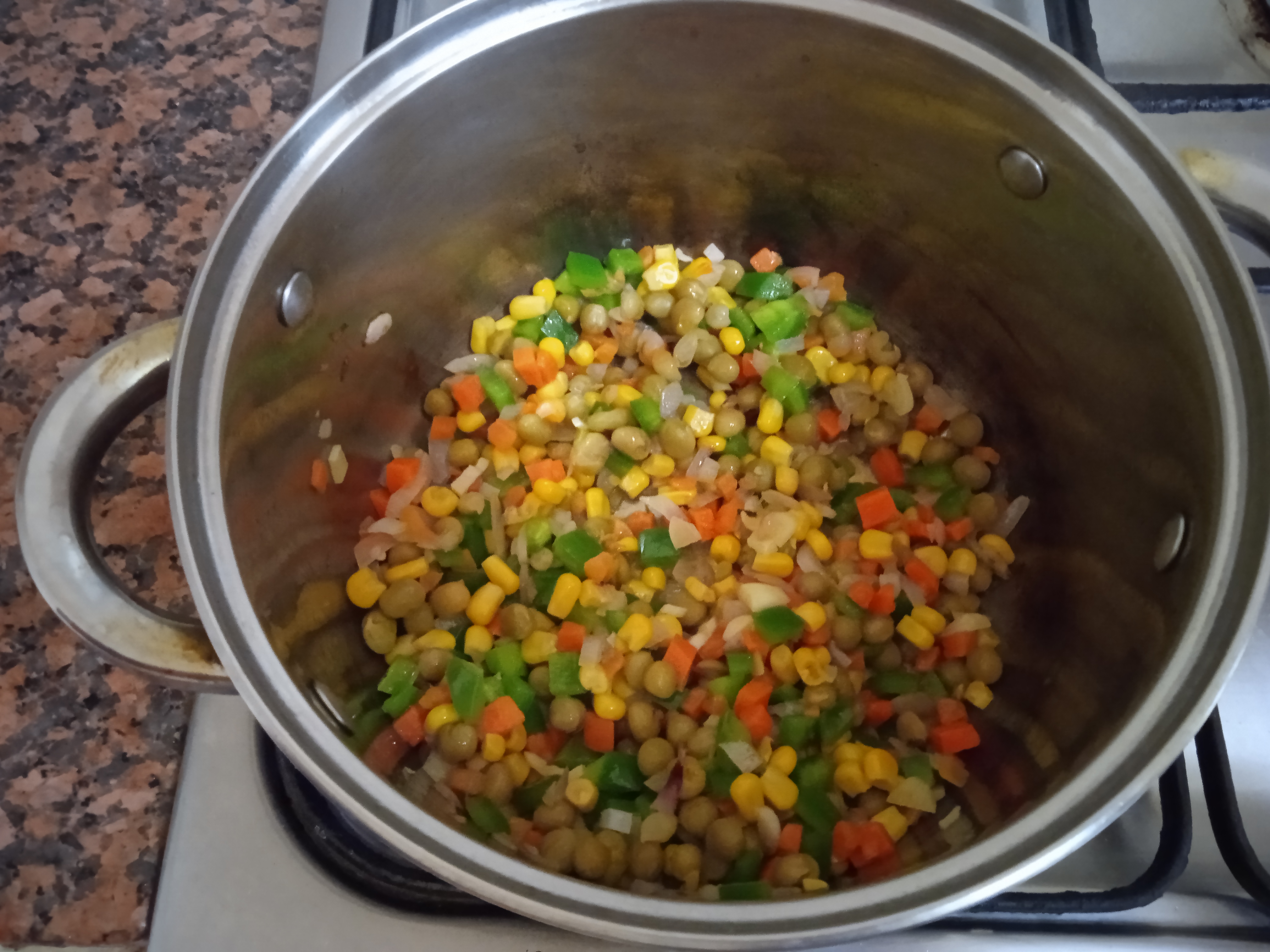 Add in veggies. Mix.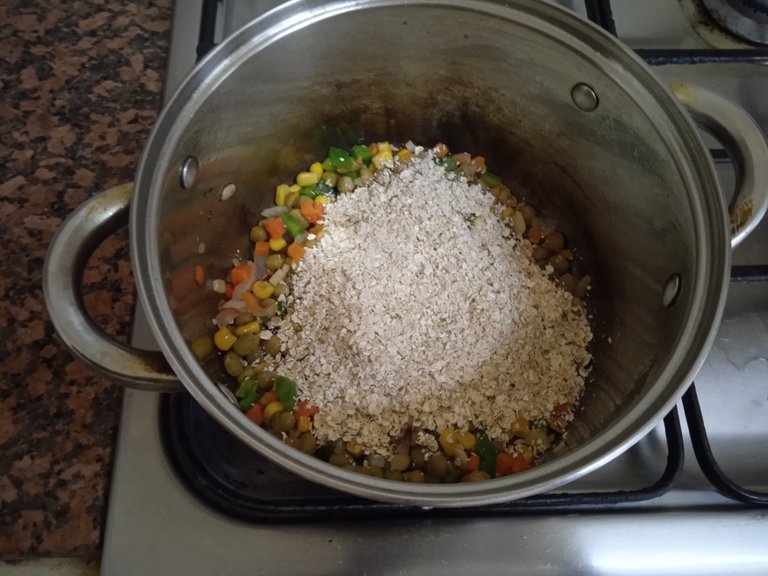 Add in quaker oats. Mix. Put to low fire

Add in 2cups of water. Stir.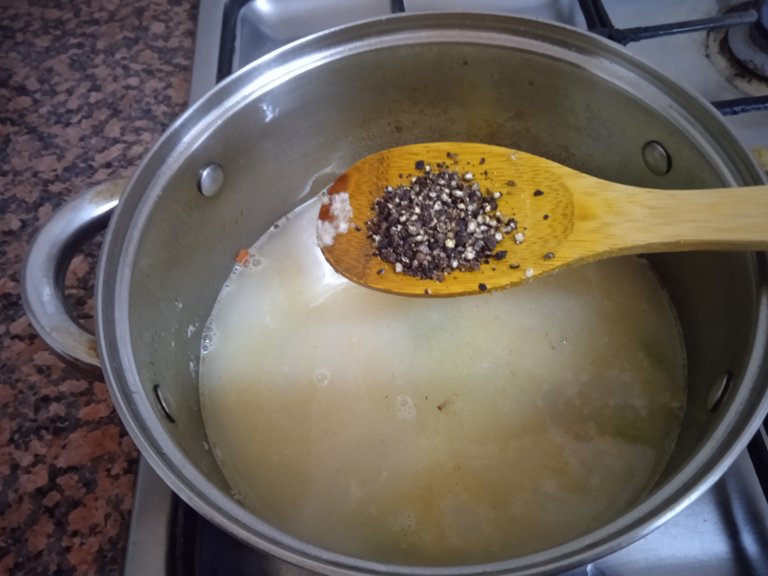 Add in salt & pepper. Stir.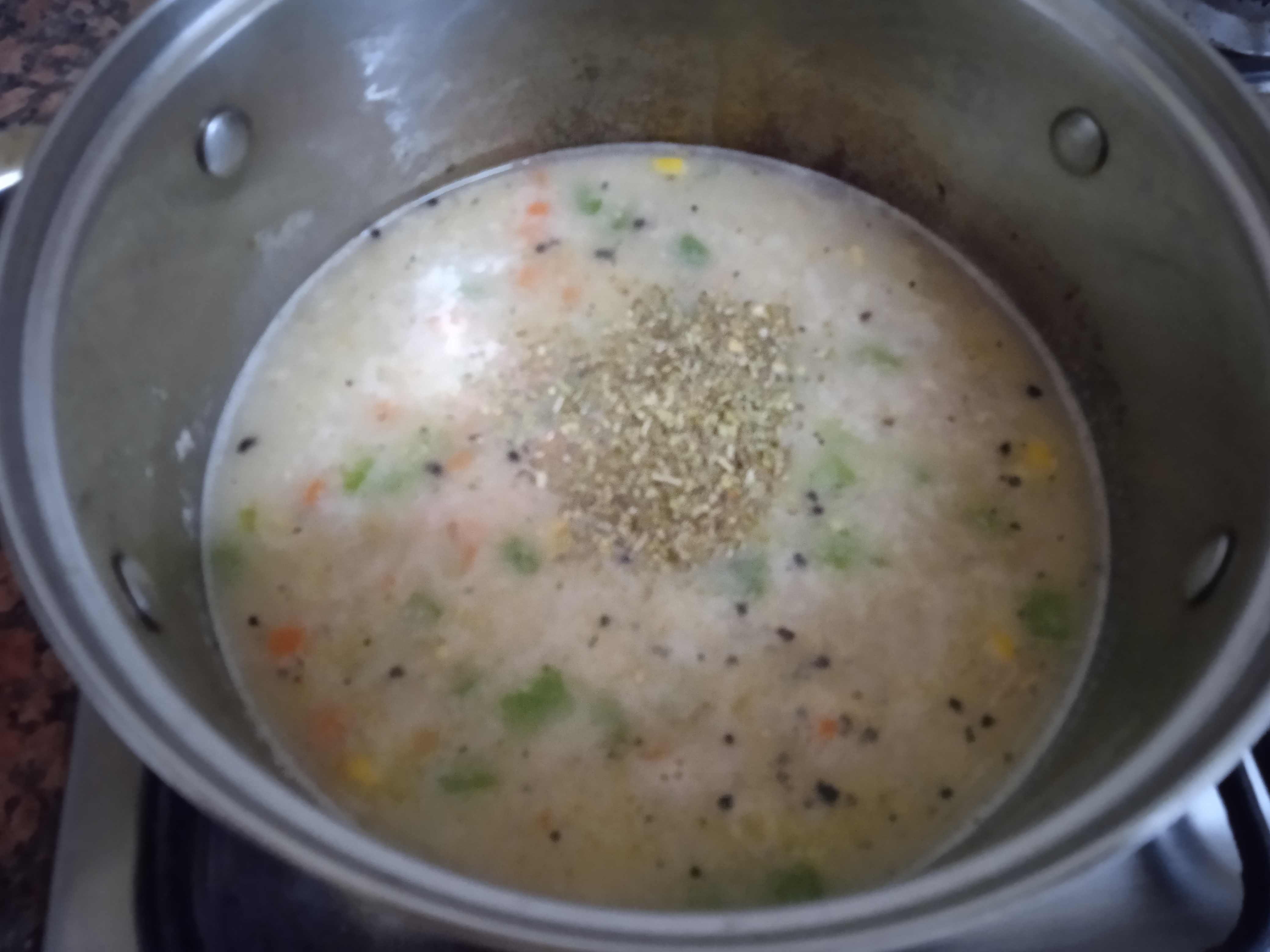 Add in oregano. Stir.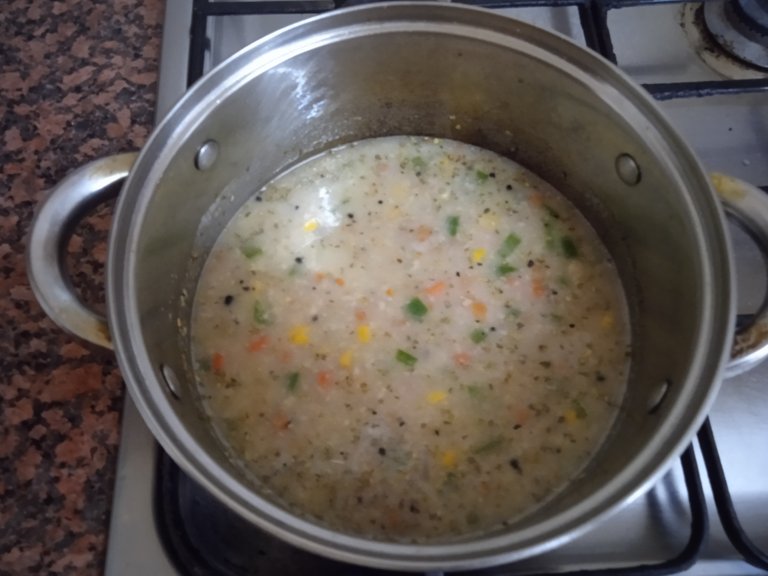 Stir. Let it boil for 3 -5 minutes or till veggies are cooked.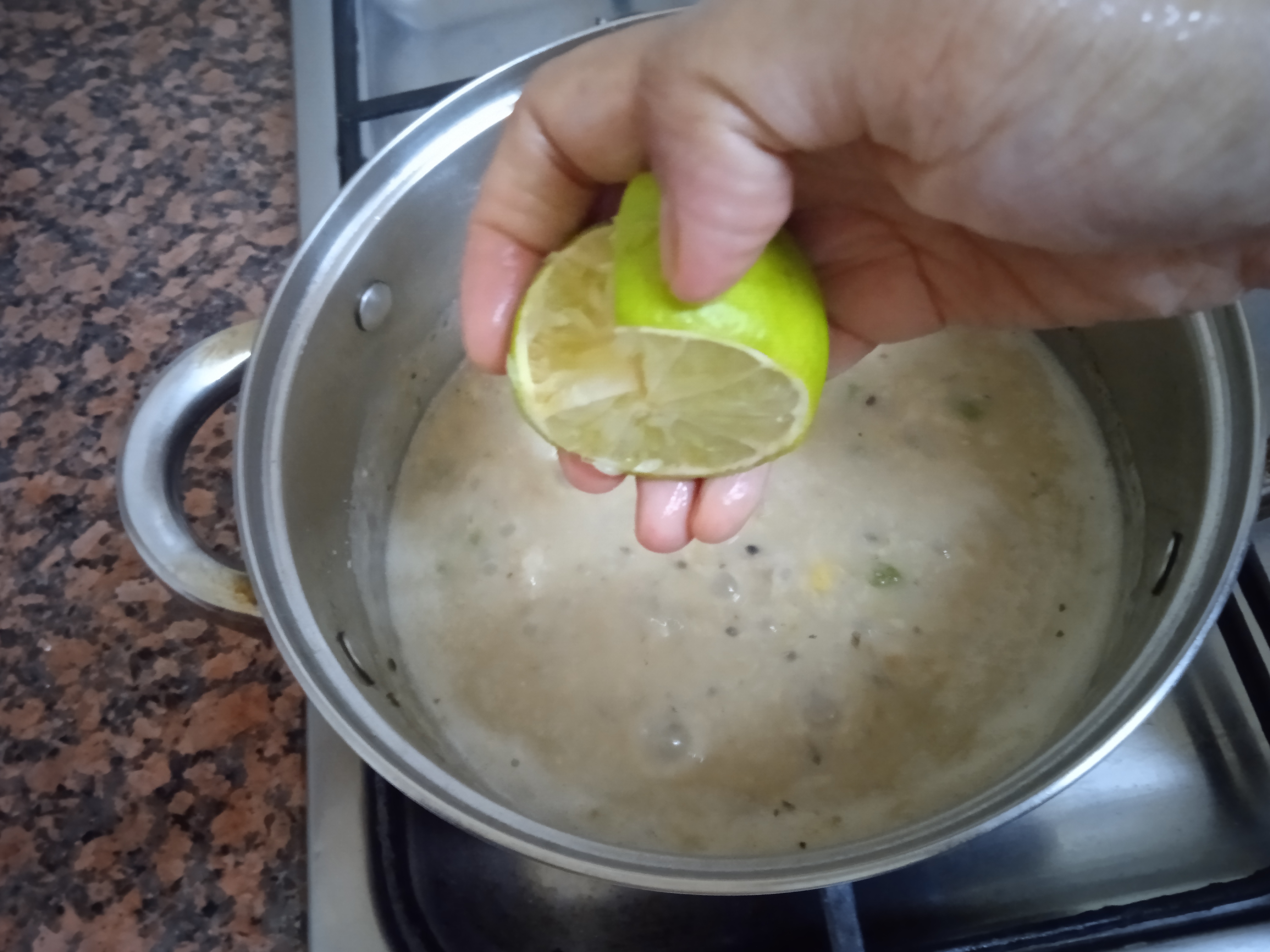 Squeeze in lemon juice. Continue to stir.
Put to lid. Simmer for 2 minutes, then switch off flame.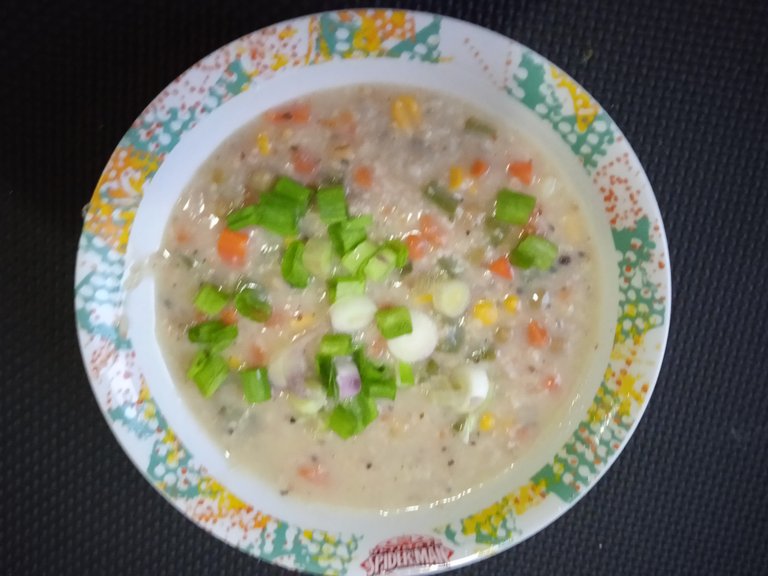 Garnish with onion leaves.
I love putting a lot of veggies in my soup and
I love the presence of lemon in the soup, it adds more taste and appealing to my child's taste.
Thank you very much for dropping by!