Last week we bought mushrooms from Li-Sun Exotic Mushrooms, who are based near Bowral in the Southern Highlands just south of Sydney, NSW.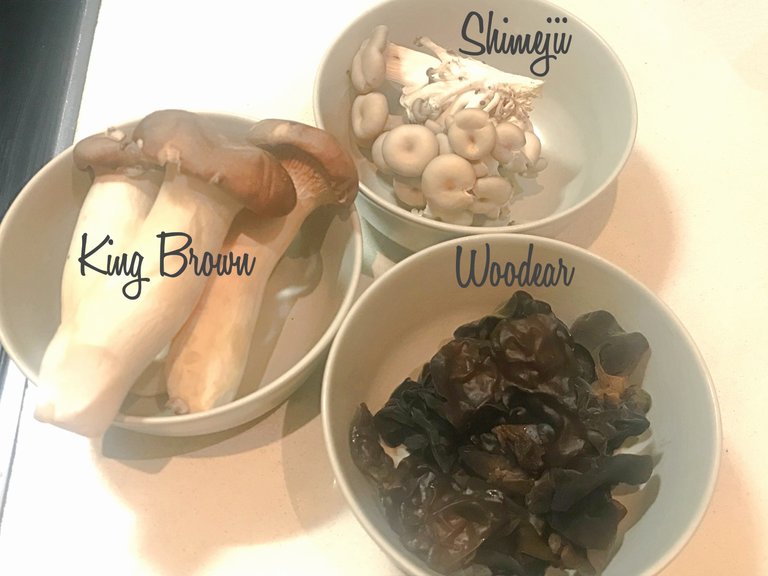 We bought these huge king browns as well as the woodear and shimejii I wrote about here.
A quick and easy dinner was required so mushroom pasta. But with a twist. We cut the stems (stalks?) of the mushrooms into circles and then sliced the tops of the mushrooms lengthways and then criss-crossed them to help them cook through. Mr SW had been searching for fun things to do justice to the mushrooms and this was billed as 'scallops' so I joked the criss-crossed tops then must be calamari.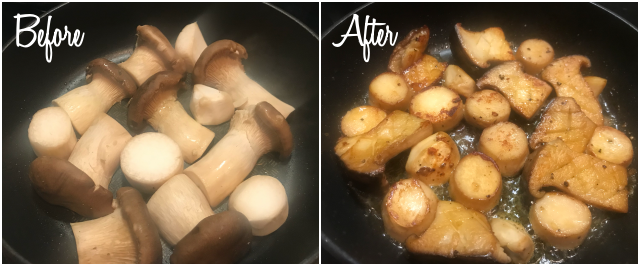 They were simply fried on a high heat with olive oil, salt and pepper until they were golden brown. We buy the cardboard packed variety of pasta and for some reason the casarecce is cheaper than other pastas. It looks fancy too.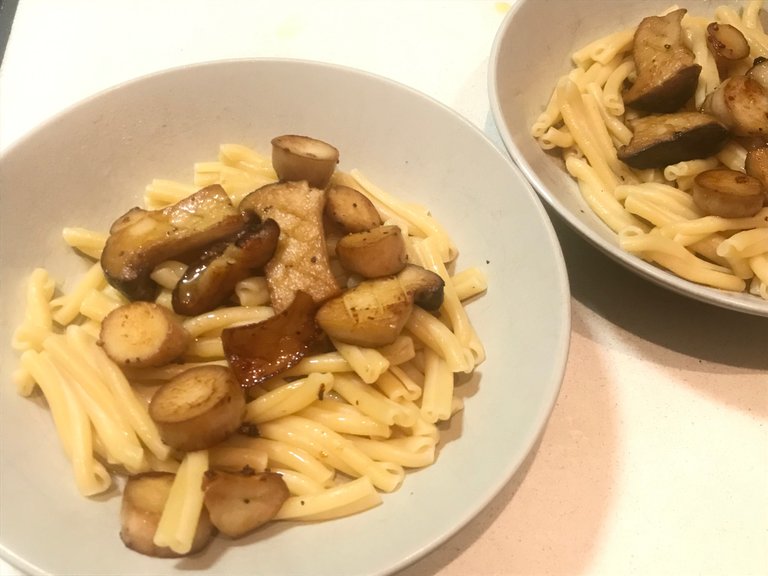 They certainly looked like scallops and on eating had the same texture as scallops with the chewy edge and softer centre. The criss-cross were amazing but having never eaten calamari I couldn't tell you if there was a resemblance.
They were delicious and if Mr SW gets good at growing mushrooms I think these will be near the top of my request list.
It probably needed a little greenery to round it out and add some colour but it certainly wasn't lacking taste. We may have had a side salad but no promises.