To say my dreams include self sufficiency I've not got particularly far with the whole growing your own food thing. But I'm claiming this as my first harvest! A bunch of radish, four is enough for a bunch right!?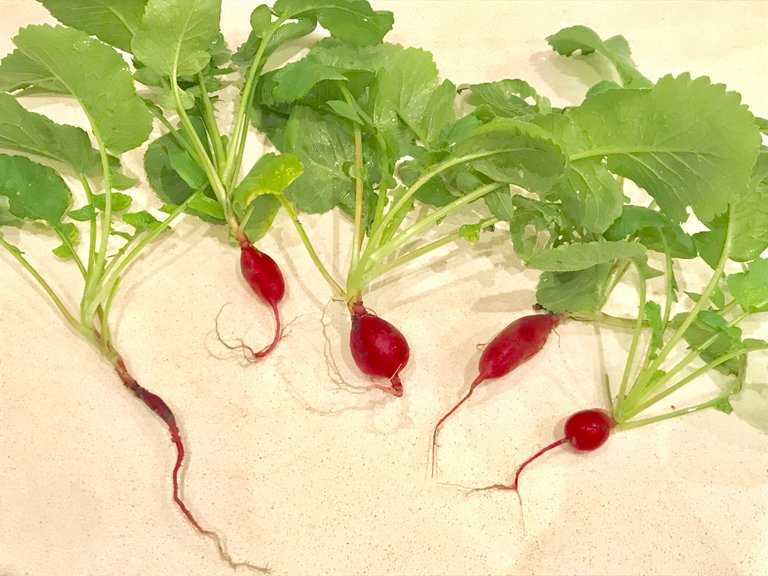 After a couple of thorough washes and inspections (five baby caterpillars and a million aphids) we made radish leaf and kale stem pesto.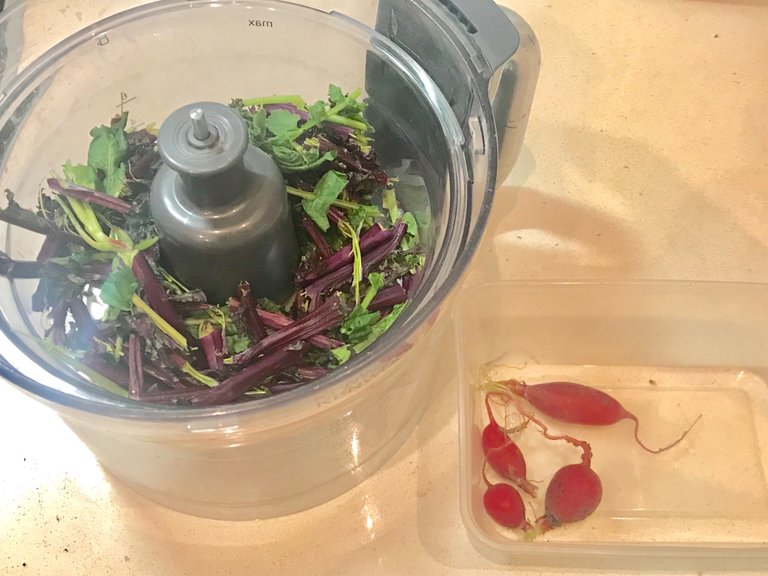 The kale stems are always a bit woody for regular eating so we save them and make pesto with whatever else might happen to need using and be pesto-able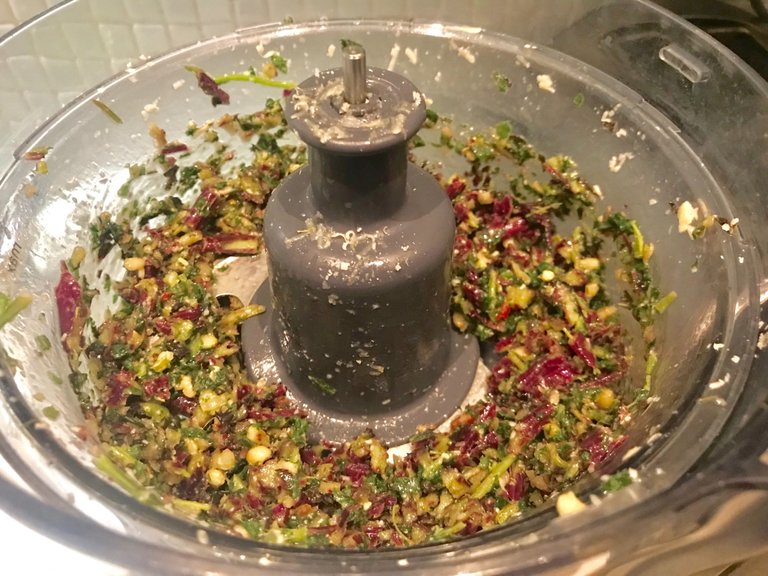 It may not look like much but with some pasta, peas, snow peas and a piling of Parmesan it was delicious.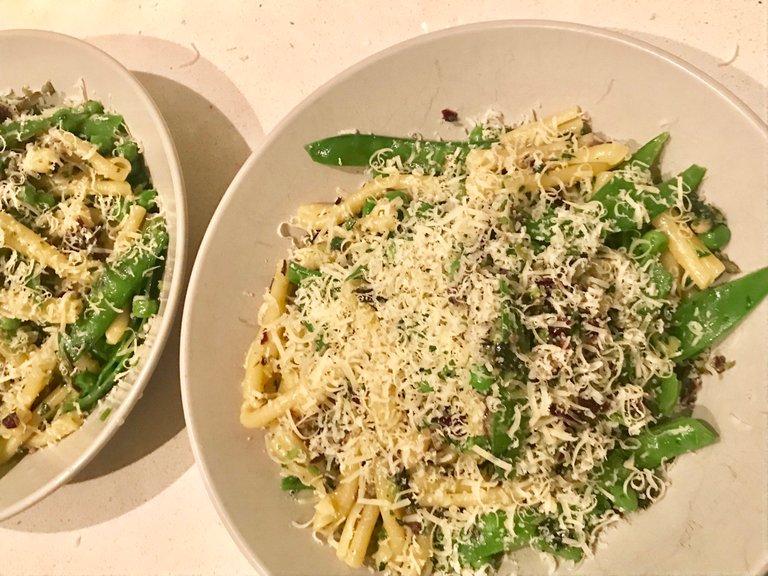 I blame my lack of progress on the growing front partly on the environment, shaded out by surrounding high rise apartment blocks and partly on the fact that I only realised in the last few months that seeds have an expiry date and I've been planting almost ancient seeds.
We'd been following the square foot gardening principals of planting sparsely and seeding sparingly which meant seed packets lasted a long long time.
Though I'm not sure if we'll continue with this, after watching Mark from Self Sufficient Me (current favourite Australian YouTube gardener) we might try some overplanting, harvesting the leaves early, harvesting baby size veggies, having enough for us and the insects and letting some go to seed for next season. I'll try anything a few times and then decide what works better for me at the time.