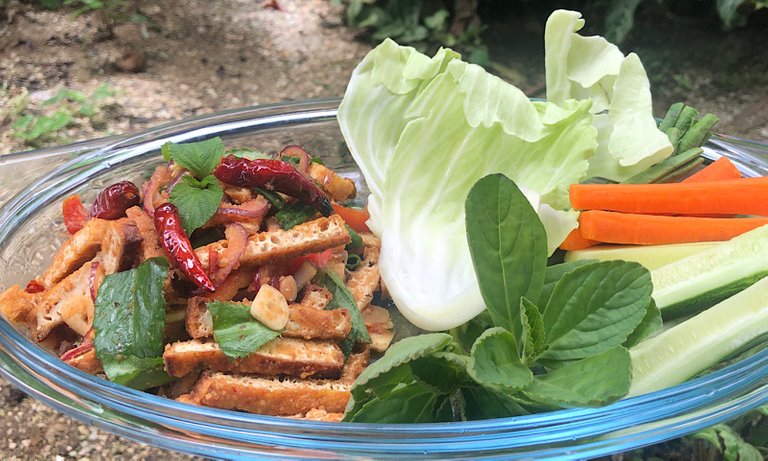 Hi dear people,
I have a recipe vegan food to share with everyone today for #fruitsandveggiesmonday. It's favourite food our family. It's tofu larb. When I make tofu larb, I need to cook extra rice because it's so delicious 😋.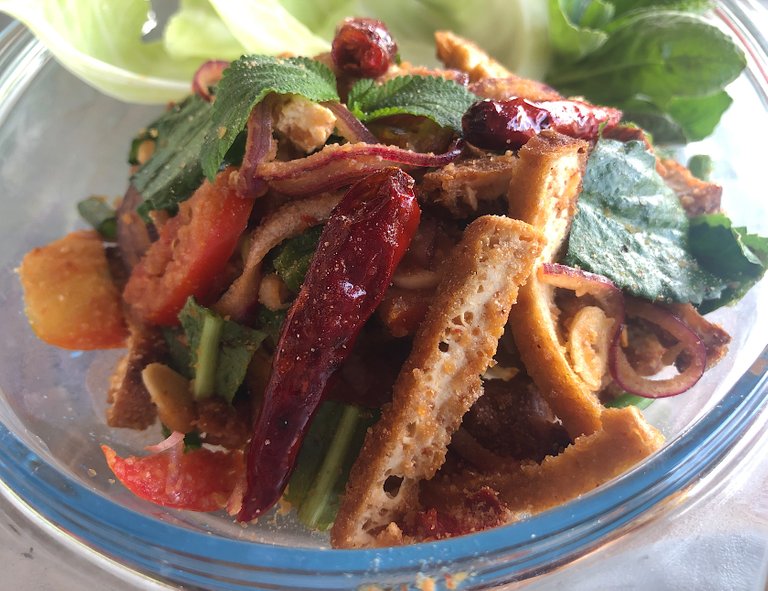 Tofu Larb

thank you @lenasveganliving and @plantstoplanks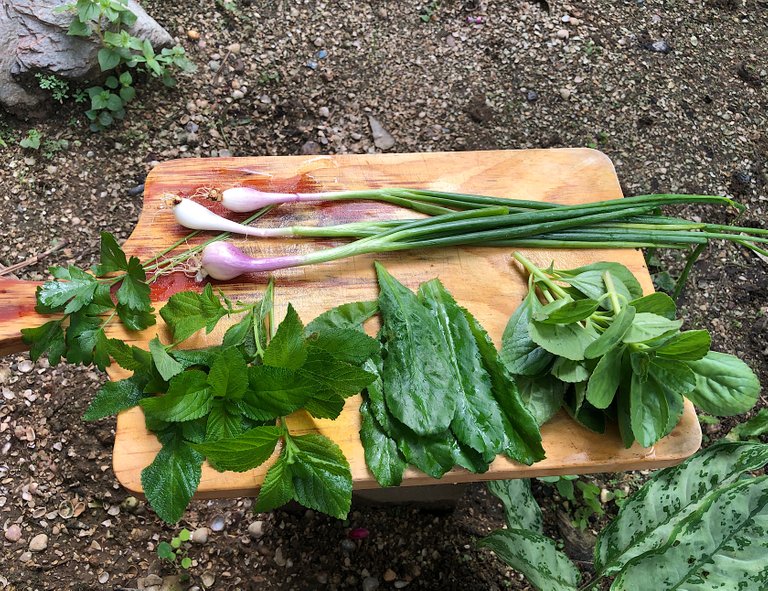 Larb Ingredients
1 block tofu
10 dried chilies or to taste
2 red onions or 5 shallots
10 cloves garlic
1 big lime juice or to taste
1/2 tsp sea salt
1 tsp brown sugar
2 tbsp soy sauce
5 tbsp toasted rice powder or not
1 tomato or not
3 green onions
mint
basil
culantro
Larb's Best Friends
cucumber 🥒
carrot 🥕
cabbage 🥬
long bean
Step 1

Toast rice then smash it, and also smash dried chilies then hit it.

Step 2

Cut all ingredients looks like this.

Step 3

Fry tofu until brown then cut like this, tomato cut like this.

Step 4

Take a bowl put ingredients soy sauce, lime juice, salt, sugar and stir it until dissolve.

Then put smashed chili stir it again to taste it.

Step 5

Take a big bowl put red onion and garlic then put soy sauce mixed up

Step 6

Then put fry tofu and fried rice powder mixed up.

Step 7

Then put tomato, green onion, mint, basil mixed up again it's already.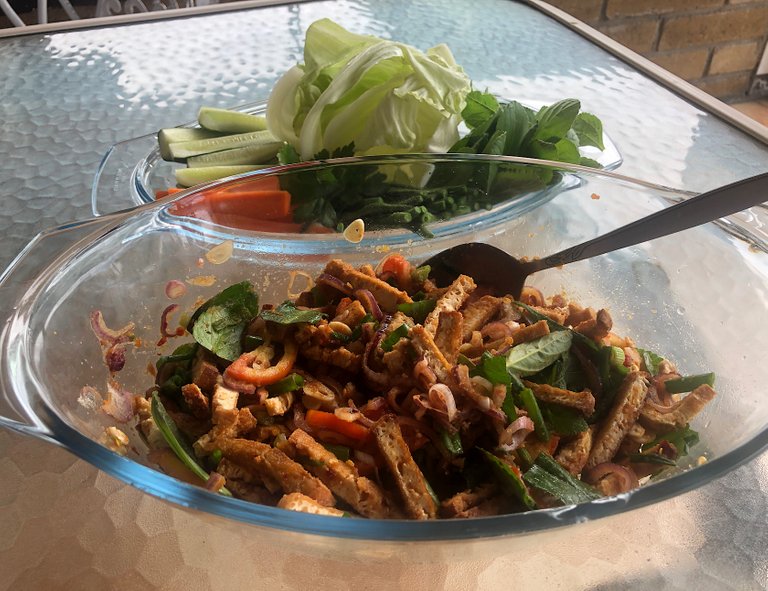 Now we have a big larb tofu with salad.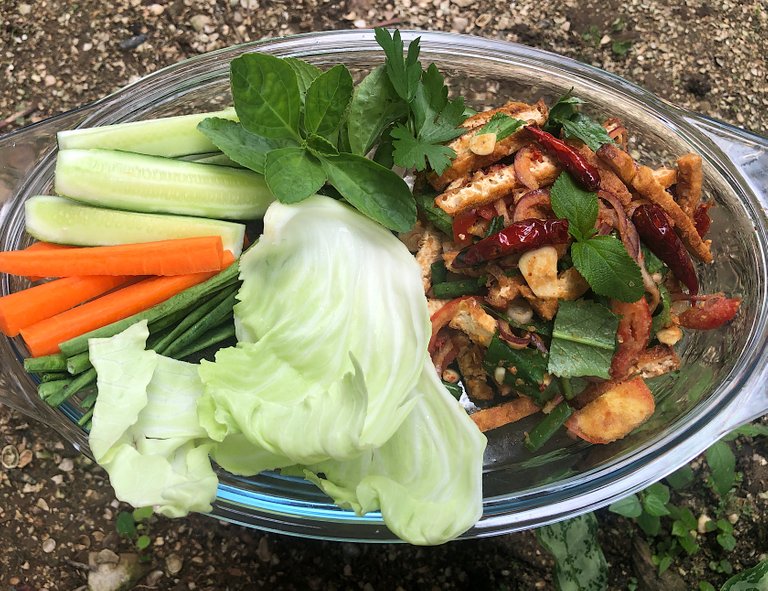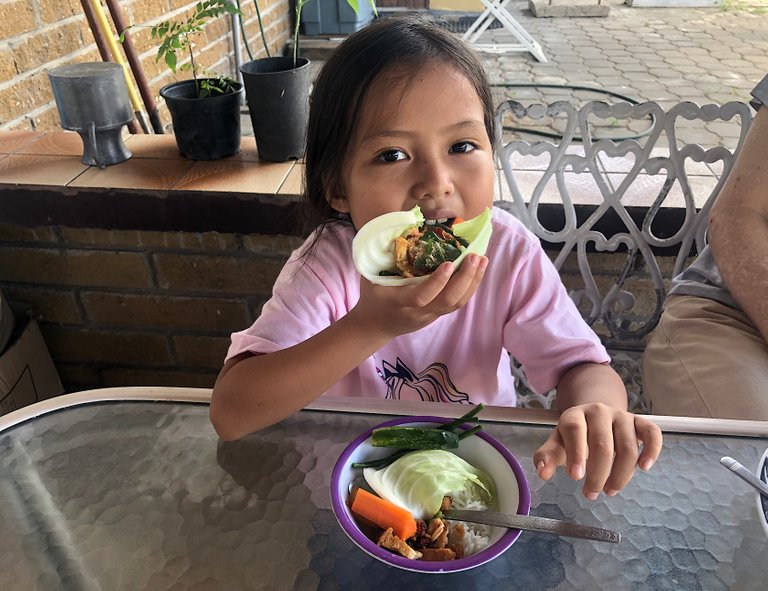 My family love it a lot.
I hope everyone enjoyed it with my recipe and you can to try it really delicious food. Have a great day to you all.😊

🙏 THANKS FOR READING 🙏
If you enjoyed this post, please upvote and reblog.

WE PROUDLY SUPPORT
@themarkymark
@joshman
@canadian-coconut
@azircon
@jeanlucsr