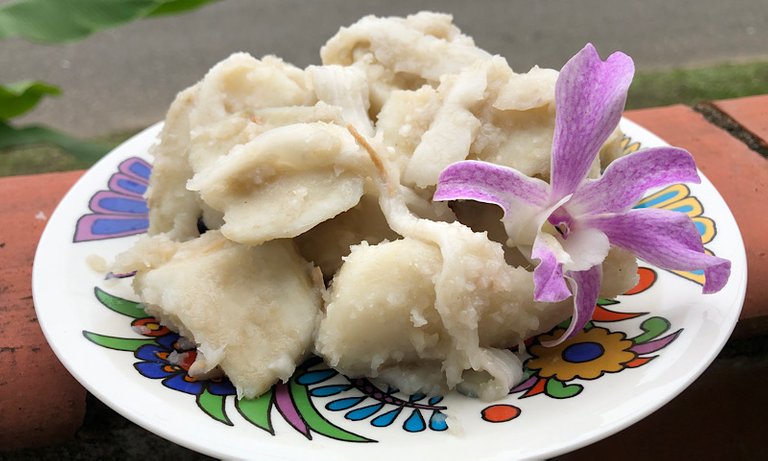 Hello everybody, today I have sweet potatos recipe Cambodia dessert to share with everyone.
This recipe also we can make with taro or all potatoes. My country called dom loug cherng very easy to make and yummy.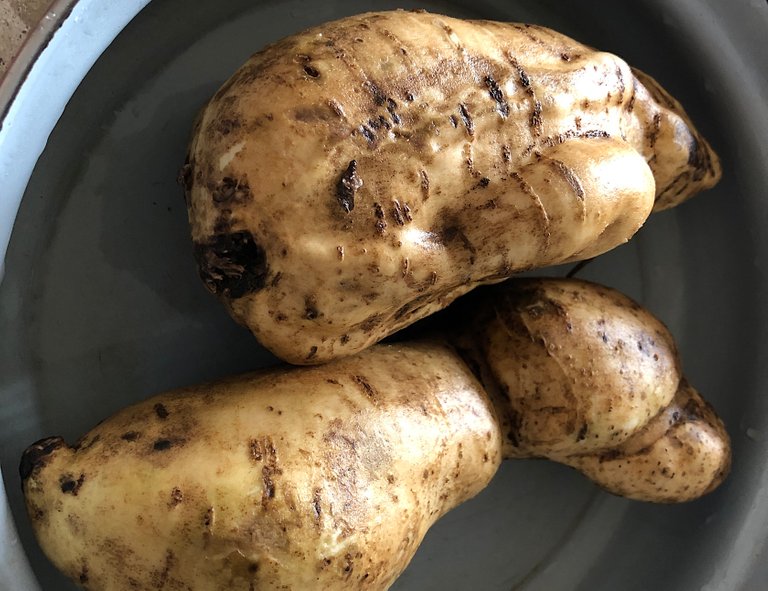 Caramelized Sweet Potatoes Recipe
(ដំឡូងឆឹង)

MY ENTRY FOR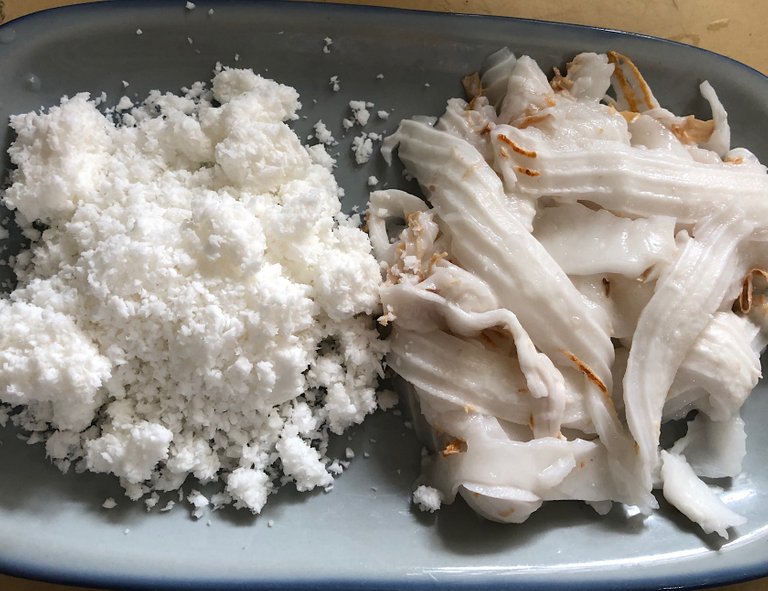 Ingredients
500 grams sweet potato
1 cup coconut milk
1/2 cup brown sugar or to taste
1/2 tsp salt
1/2 cup coconut meat
1/2 cup coconut jelly
Step 1

Cut sweet potatoes like this.
-

Step 2

Put coconut milk and brown sugar in pan.

Step 3

Then stir it until boil.

Step 4

Put sweet potatoes boil it.

Step 5

Boil it until cook sweet potato 100% then put coconut meat boil more. You can put a little water until cook 100%.

Step 6

Then put coconut jelly boil it until not have water.

Step 7

It's already.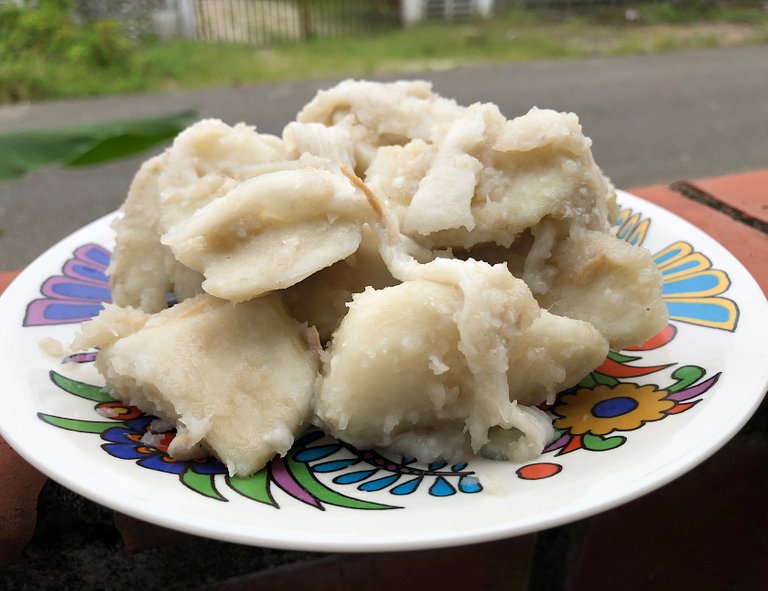 Before I used palm sugar with orange sweet potato or purple, but in Suriname not have them.
When we make it from palm sugar it's more beautiful and delicious more also. Have a great day to everyone.

🙏 THANKS FOR READING 🙏
If you enjoyed this post, please upvote and reblog.

WE PROUDLY SUPPORT
@themarkymark
@joshman
@canadian-coconut
@azircon
@jeanlucsr