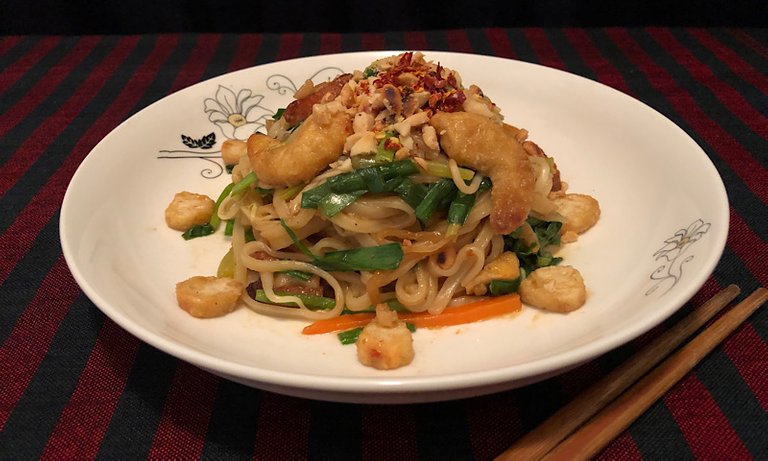 I was very lucky my husband find rice noodles and vegan shrimp from the city. Our family was missing Pad Thai a long time already. Now I can make it again for my family and to share for the @LotusShares Plant Power Cooking Challenge - Week #6.
This recipe is okay for four to five people, but my husband eats the most of all. I shared a plate with the landlords' worker in garden also. Also I miss Mr. @FaustoFraser when we eat Pad Thai because we always miss you.
I hope we can eat together before we leave here. I would love to share this recipe with you also, you can =make it by yourself or let your girlfriend make it for you to eat. You can use seafood, pork, beef or chicken also.

👩‍🍳 #PlantBased Pad Thai (Ital) Recipe 🔪
វិធីធ្វើមីឆាផាត់ថៃបួស

Ingredients For Sauce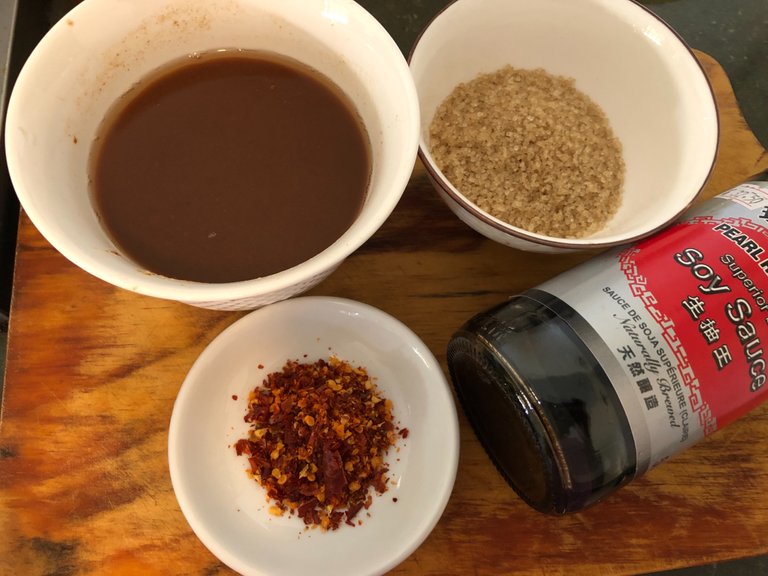 1/4 cup soy sauce
1/4 cup brown sugar or plum sugar
1/8 tamarind pulp + 1 cup hot water
1/2 big red onion
1 tsp crush chilies or to taste
1 tsp chili paste
1 tsp salt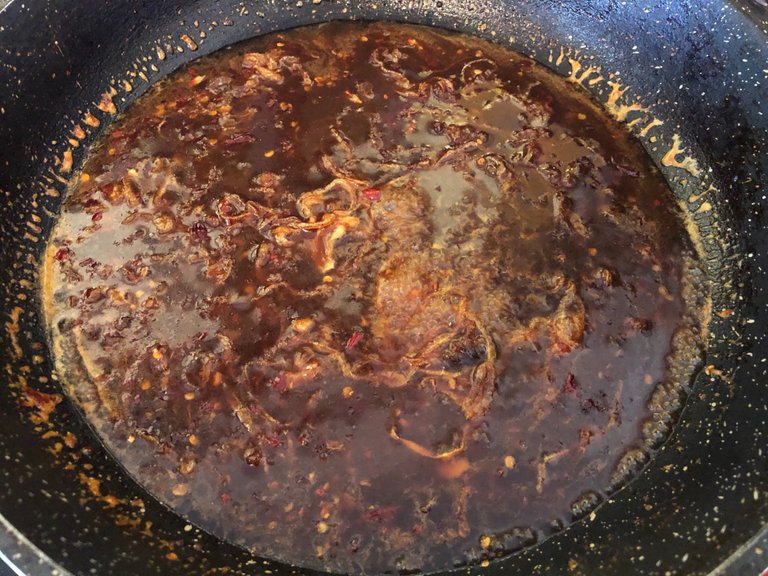 Soak tamarind pulp in hot water 5 to 10 minutes, and after take only tamarind juice. Cut red onion small, then heat oil and fry red onion until brown and remove it from the oil.
Then boil tamarind juice, sugar, salt and soy sauce while stirring it a lot. Then add crush chilies and chili paste then simmer it by reducing the heat to low for five minutes. After taste it and add fried red onions, it's ready.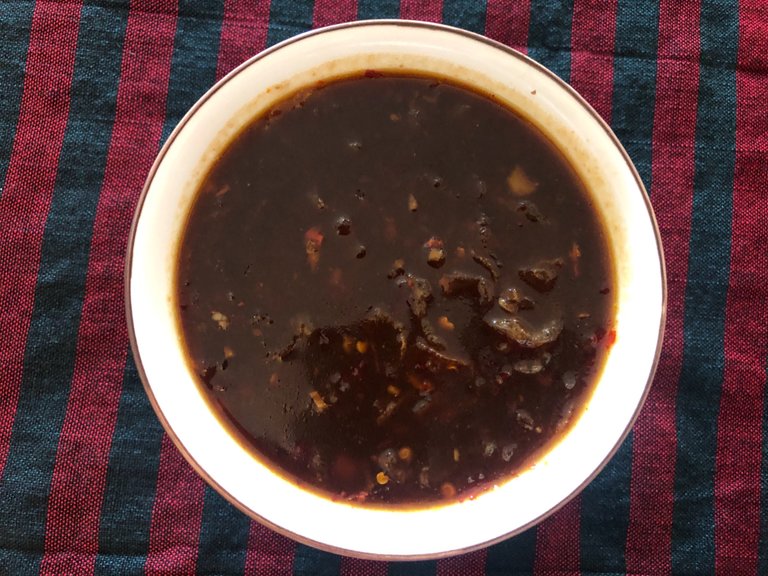 👉🏼 Sometimes I don't fry the sauce because I want to make it fast. I just add tamarind juice, soy sauce, sugar, salt and crush chilies, then stir it until dissolved, but fried sauce is more delicious.
When I don't fry sauce, I fry garlic and red onions until brown, then add preserved daikon radish and vegetables.

Ingredients For Stir Fry
375g rice noodles
1 carrot
10 choy sum
2 cups chopped chives
100g beans sprouts
3 cloves garlic
a little preserved daikon radish
a little vegan shrimp paste
10 vegan shrimp
a little tofu
roasted peanuts as we eat
crush chilies to taste
1/2 tsp salt
1 tbsp brown sugar
2 limes' juice or to taste
1 cup water or more
oil for frying
This is the first time I used vegan shrimp in Pad Thai, it's made from gluten protein. Normally I use only tofu but the store did not have tofu or tempeh for one week already. I just have a small piece for this recipe.
Soak rice noodles in water until soft.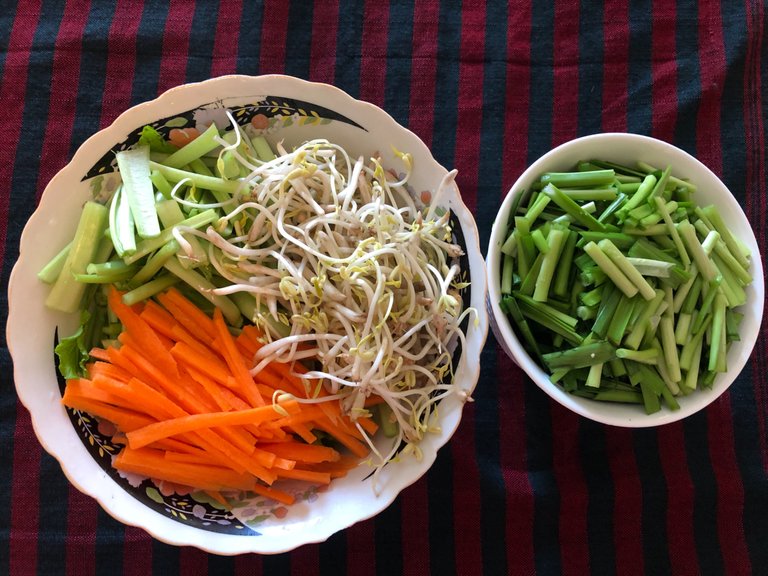 Cut choy sum and carrots. There is more than in the picture, I just show you some for example.
Cut preserved daikon radish tiny.
Cut tofu, vegan shrimp paste and vegan shrimp, then fry them and remove from oil.
Step 1

Heat oil and fry chopped garlic until brown, then add preserved daikon radish and fry it a little.

Step 2

Then put choy sum and carrots, fry it and add sugar, salt, then fry it some more.

Step 3

Add rice noodles and stir-fry them one to two minutes. After pour the sauce, water and a little crush chilies, then stir-fry until nearly dry.

Step 4

Then add choy sum leaves and fry, then add bean sprouts, chives, and fry some more.

Step 5

Then add fried tofu, vegan shrimp paste, and vegan shrimp, stir-fry together and it's ready.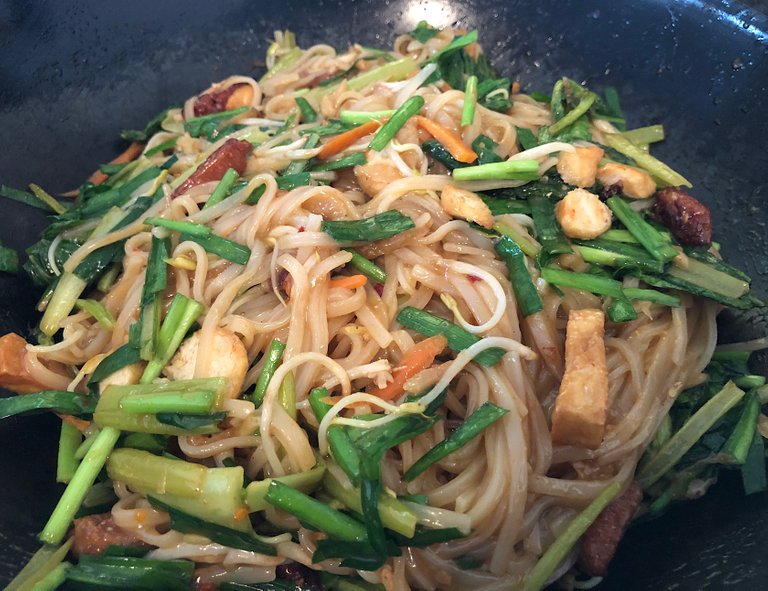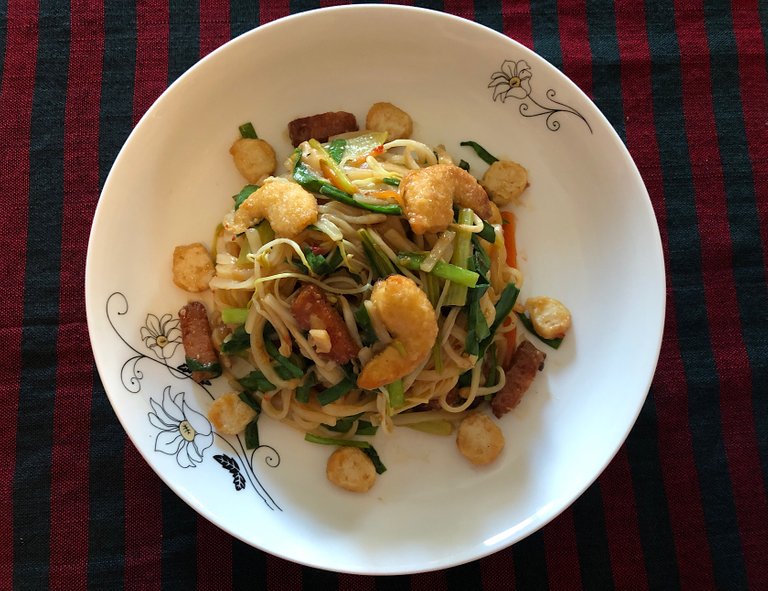 When we eat we add crushed roasted peanuts and lime juice on it to our liking and mix it up. My husband loves to add crush chilies the most, but for my two daughters and I it's good already. This dish I can eat every day.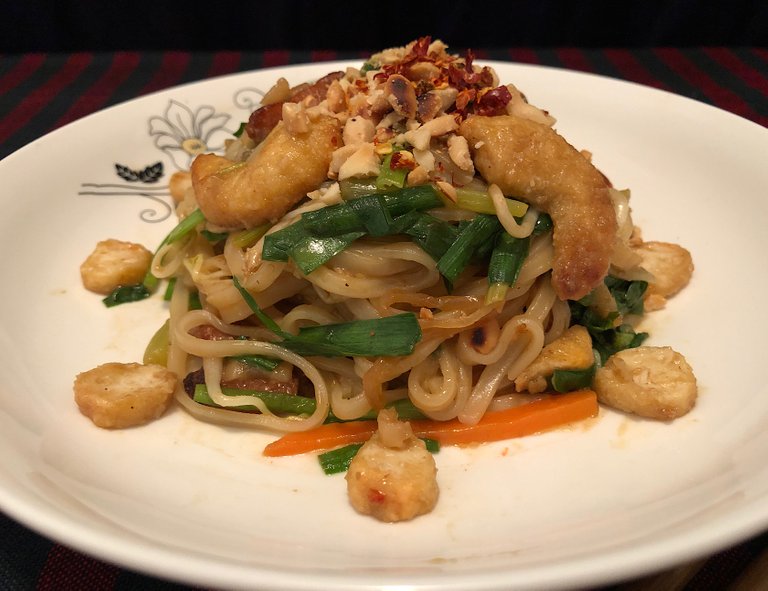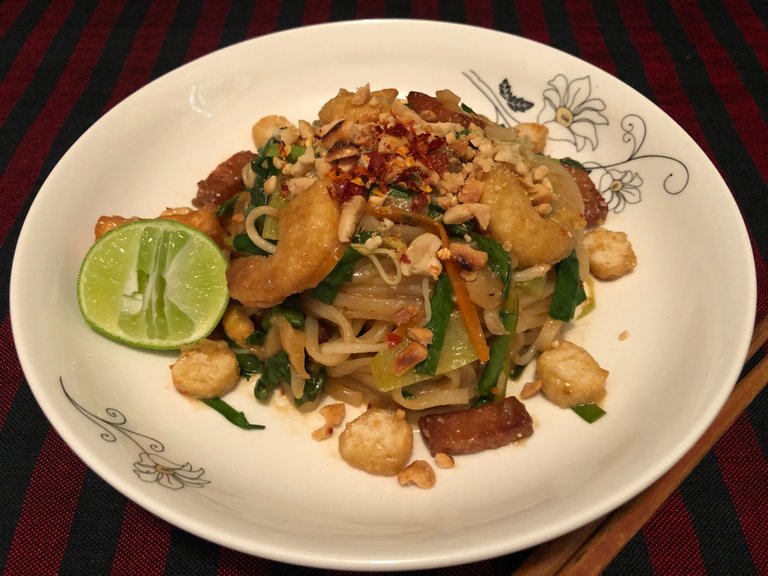 Have a great week everyone and stay safe 😊.


🙏 THANKS FOR READING 🙏
If you enjoyed this post, please upvote and reblog.
CLICK HERE TO JOIN HIVE AND START EARNING CRYPTO LIKE US

---
Posted on NaturalMedicine.io