When I woke up, I walked to the garden. I see animals eat tomatoes already 🍅. A long time ago I not post about garden. So I want to post about we have in garden today.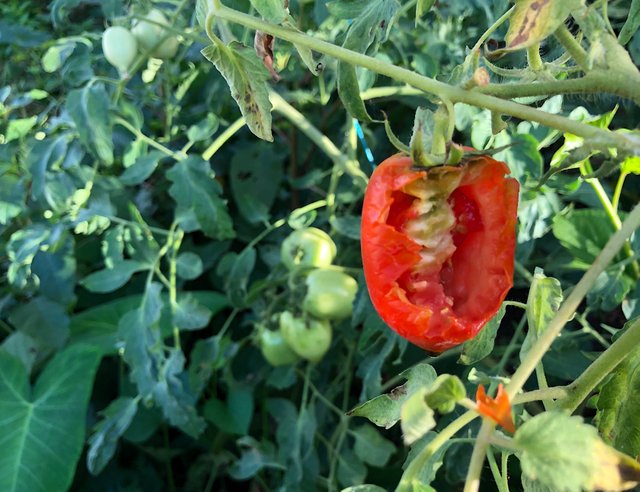 They ate the tomato's seeds all. My husband said, I think the birds because the birds want to take the seeds and put anywhere.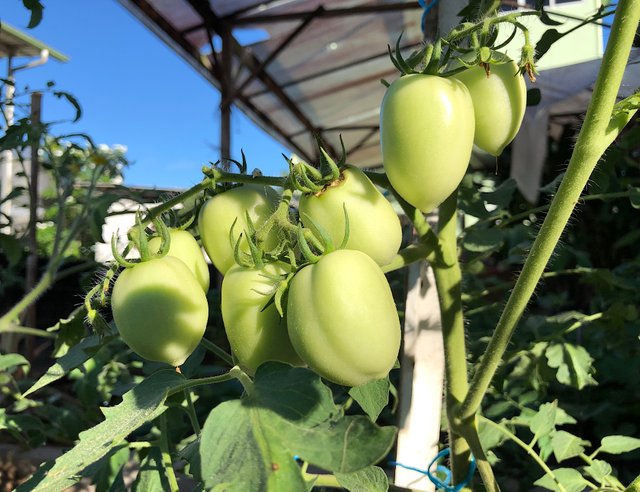 They are looks very great, I love to looks them every morning. I don't understand I growing tomatoes not have fruits, good only trees but my landlord she growing have fruits so much.
I take care them everyday and give water them every day not have fruits but tomato's my landlord, I never see give water them but have fruits so much🤔. Sometimes I give water for her.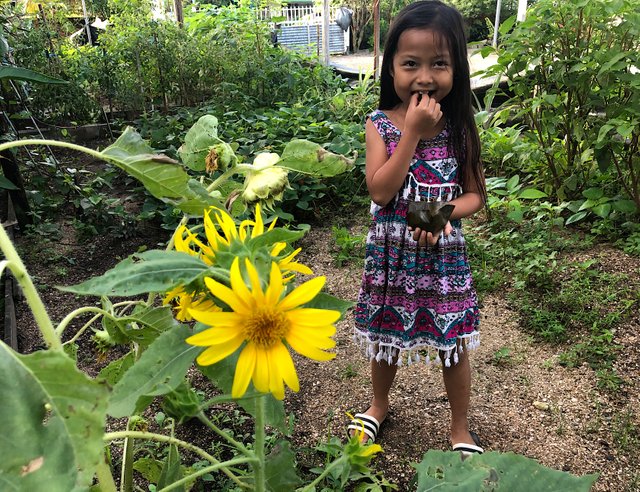 My daughter she happy in the garden with me.
Bitter melon yellow and green.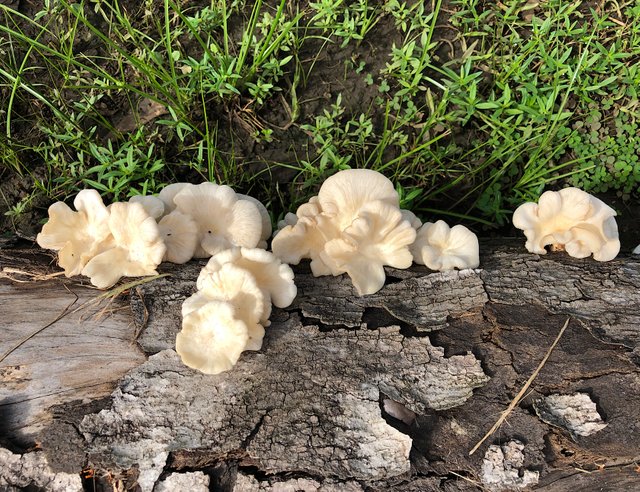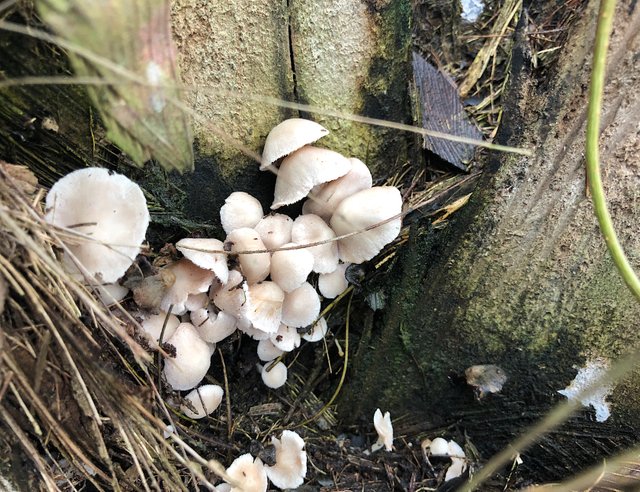 These are the mushrooms from die trees. I don't know we can to eat or not because I don't know die trees.
I know we can to eat the mushrooms from the trees, we can eat the fruits.
These are chili three different flavors.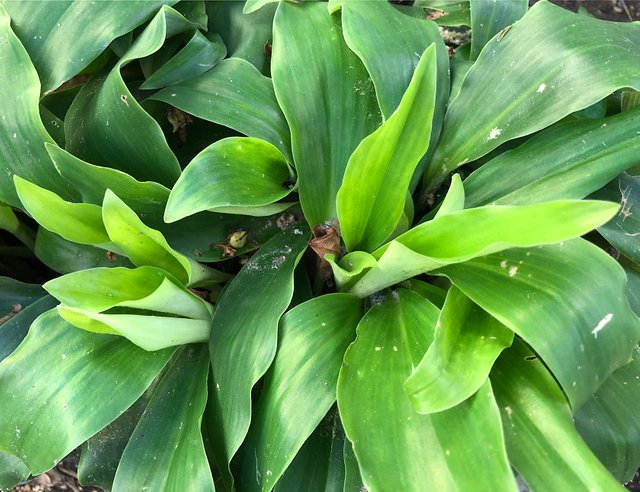 I don't know the name it in English but my country we make salad from it. And here they are eat root but Cambodia eats leaves haha.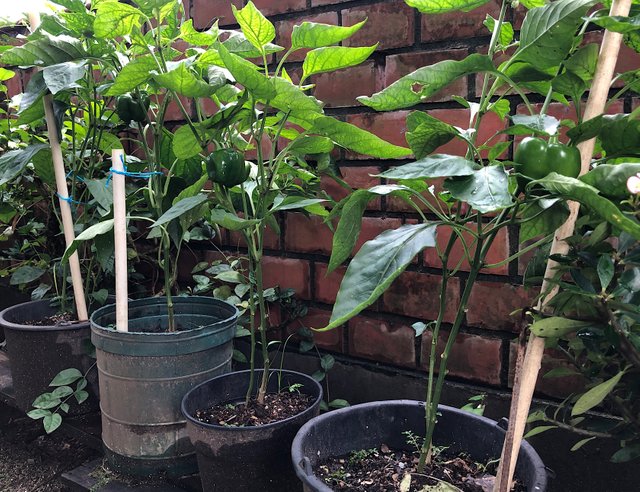 Balls peppers near the house.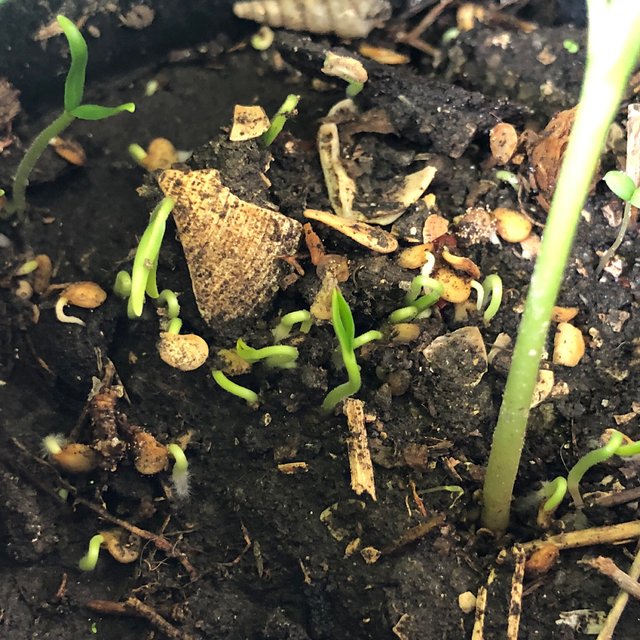 These are baby chili, I put the seeds 6 days ago.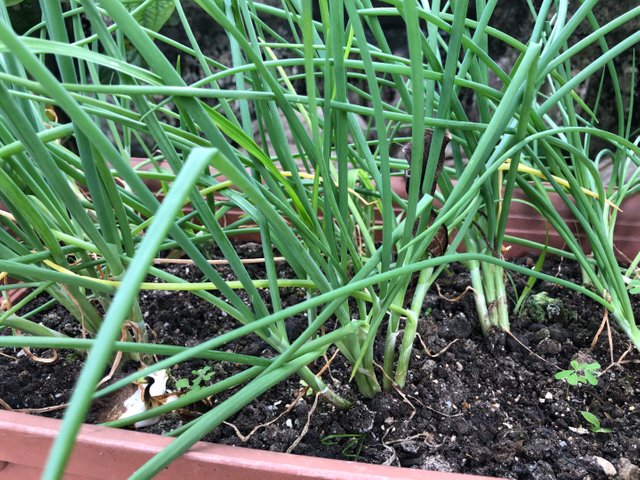 Green onion leaves looks very great.
Wing bean and baby chili.
Cucumber, holy basil and okra.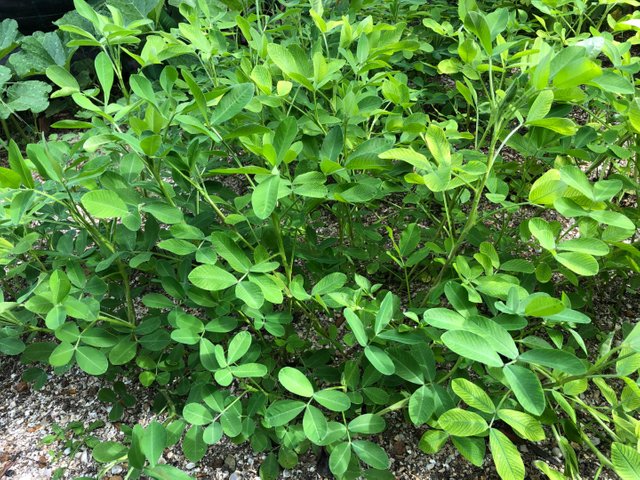 The peanuts trees my landlord growing two months ago.
Green papaya down because rain more.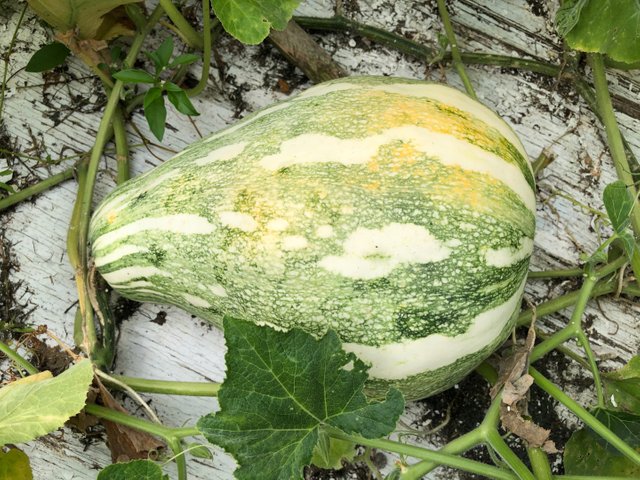 The big pumpkin.
These are pictures from the garden front my house, shots from my phone. I hope you all enjoyed it. Have a great weekend to everyone.

🙏 THANKS FOR READING 🙏
If you enjoyed this post, please upvote and reblog.