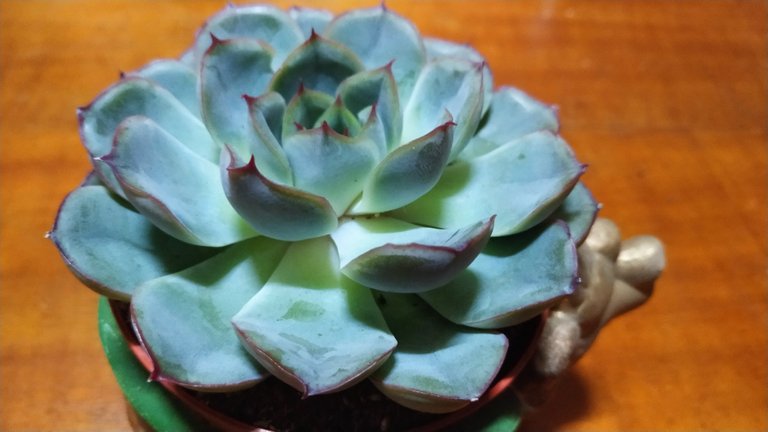 ---
Never saw myself as someone with green fingers and was never interested in growing anything that touches soil. But since I started decorating my home, I knew I wanted some plants in the house, to give it some life and coziness. Also for the free oxygen 😅
Only, I didn't know where to start or didn't really know what to get first. And then one day, my colleagues surprised me with a few gifts and lo and behold here's this cute little greenery. They had gifted me a little succulent.
That was a week ago by the way, but I was so enthusiastic about it that I instantly did some online research in how to care for this plant. It seems that succulents need minimal care; which seems like a good start for beginners; and don't have to be watered frequently. Other tips included to use a container with drainage; a hole at the bottom; to let the excess water get out and to prevent rotting; to water once a week or every few weeks depending on where you live, let the plant get four to six hours of morning light and to remove dead and/or dried leaves. Furthermore, when watering let the water come till the surface and remove excess water from the container, fertilize every so often depending on which type you have and watch out for insects.
And then I read some of the benefits in taking care of succulents. Like I mentioned earlier it's the free oxygen. Also having some greenery in your home gives it a happy feel and it also helps with focus; especially for those working from home now; and of course let's not forget the minimal care needed for it to thrive.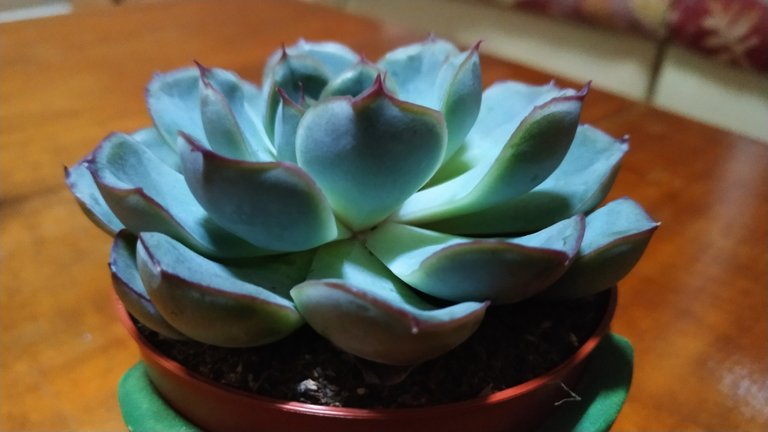 ---
Well that's it for now. For those experts out here, will you tell me which type I have?
I'll catch up with you later, how it fared.
Chasse into the backstage! 💃