"Cuando la luna cubre al sol, tenemos un eclipse solar. ¿Cómo se llama cuando los pájaros hacen eso?" (Kim Young-ha)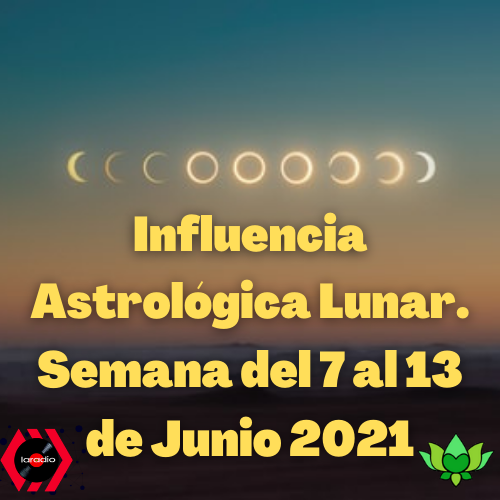 Photo by Abed Ismail on Unsplash
---
ESPAÑOL
---
Esta semana es muy importante a nivel astronómico y astrológico, pues ocurrirá un fenómeno relevante, como es el eclipse solar anular, específicamente el día jueves 10 de junio 2021, pudiendo apreciarse en su punto máximo 10:41 a.m. hora universal. Los eclipses solares se producen cuando la Luna se interpone entre el Sol y la Tierra, obstaculizando el paso de los rayos solares hacia nuestro planeta. Un eclipse anular se genera, cuando la Luna está en la fase orbital más lejana de la faz terrestre, es decir, en el apogeo. Esto implica que el disco lunar se reduzca un poco en apariencia, (aproximadamente un 5%), permitiendo que se vea un halo de luz alrededor de ella, en forma de anillo de fuego; no obstante, este fenómeno sólo es visible en ciertas áreas del planeta, ya que en los sitios contiguos se verá como un eclipse solar parcial; e incluso, en las zonas en donde se contemplará el anillo de fuego en todo su esplendor, durará escasos minutos, pues debido al movimiento orbital, se irán moviendo los cuerpos celestes alterando dicha forma.
---
En esta oportunidad, este eclipse sólo será visible en el Hemisferio Norte terrestre, hacia las zonas polares, específicamente en el Norte de Canadá, Groenlandia y Rusia; pudiendo ser visible como un eclipse solar parcial, en algunas áreas de Estados Unidos, Canadá e Inglaterra. Por lo general, de acuerdo al comportamiento de los cuerpos celestes, ya sea antes o después de un eclipse lunar (sin importar si es total o parcial), se presenta un eclipse solar, con una media de 2 semanas de diferencia; lo que coincide perfectamente con el eclipse lunar total que se presentó el 26 de mayo 2021.
---
Cabe señalar que todos los fenómenos astronómicos eran sumamente importantes en la antigüedad, pues servían como referente para contabilizar el tiempo. En el caso de los eclipses solares anulares, eran útiles para iniciar lo que se conoce como calendarios lunisolares, que trabajan tomando en cuenta las fases del Sol y de la Luna. Desde una perspectiva general, se tiene que estos calendarios funcionan en base a 12 meses, pero cada cierto lapso, (2-3 años) se presentará un año con 13 meses. Pueblos como el hebreo, hindú, tibetano, incaico, chino, mongol, japonés, vietnamita, entre otros muchos, trabajaban en base a calendarios lunisolares, cada uno con sus propias singularidades.
---
Por otra parte, este eclipse solar anular coincidirá con el paso de la Luna a fase nueva, ya que actualmente se encuentra en fase menguante, pero estará allí hasta el miércoles 9 de Junio 2021. El día jueves 10, pasará a la siguiente fase, acentuando de este modo la energía de introspección que prevalecerá en estos días.
---
Hoy lunes 7 de Junio 2021, la Luna se encuentra en fase menguante, y como ya se indicó, pasará a fase nueva el jueves 10 de Junio, en donde se mantendrá hasta el día miércoles 16 de Junio, cuando pasará a fase creciente, preparándose para el Solsticio del día domingo 20 de junio 2021. Veamos cómo nos afectará el comportamiento de nuestro satélite durante este período en la AGENDA LUNAR DE ESTA SEMANA, que corresponde al período entre hoy Lunes 7 al 13 de Junio 2021. Comenzamos:
---
Hasta el miércoles 9 de Junio 2021, la Luna estará en fase menguante. El día Jueves 10 de Junio 2021, entrará a fase nueva y se producirá el eclipse solar anular.
---
Influencia de la Luna en Fase Nueva, (en conjunción con el eclipse solar anular)
---
En el ámbito astrológico: La Luna nueva o Luna oscura, permite la conexión con el yo interno. Esto ocurre porque al disminuir la luminosidad de nuestro satélite, quedamos a oscuras y requerimos abrir bien los ojos, mirar alrededor. Para ello nada mejor que conectarnos con nuestra intuición y afinar al máximo los sentidos. Por otra parte, al producirse un eclipse solar, y siendo que, el brillo del Sol por lo general se asocia con poder, vitalidad, éxito; pero al mismo tiempo tomando en consideración que todo en este universo es cíclico; se requiere que este brillo esté alternado por la oscuridad, la cual es propia de los eclipses; permitiendo de esta manera que se abran ventanas astrológicas para purgar, limpiar, sanar, curar. Ahora bien, tratándose de un eclipse anular, (no es total), servirá para trabajar todo lo relacionado con temas económicos, laborales o profesionales; lo cual implicará una revisión de lo que has logrado hasta el momento para contrastarlo con tus metas. Puede ser útil la realización de un inventario y reestructuración de los objetivos en esa área en particular.

En el ámbito físico: Es oportuna en esta semana toda actividad de limpieza, curación, desintoxicación. Tomar desparasitantes, iniciar dietas bajas en calorías o más sanas, así como limpiar nuestra piel mediante exfoliación, serán procesos muy positivos para esta semana. Se puede cortar también el cabello a fin de fortalecerlo, (no crecerá más rápido, sino más lento y fuerte), pero esto se hará en días específicos, debido a la cercanía del eclipse solar.

Emocionalmente: La Luna nueva conjuntamente con el eclipse solar, generan energía de autoconocimiento e introspección. Es muy posible que algunas relaciones amorosas, amistosas y laborales se vean resentidas por este fenómeno astronómico.

Espiritualmente: Pueden cerrarse ciclos abiertos, sanar situaciones inconclusas, aplicar terapias diversas, como serían las constelaciones familiares, dietas del perdón y realización de rituales para quemar lo que no queremos en nuestras vidas. Los espacios físicos que nos rodean también pueden ser sanados, mediante limpiezas energéticas profundas y movilización de objetos, a fin de hacer circular la energía. Nada mejor para sanar el área laboral, que hacer una lista, en donde escribas los problemas o barreras que consideras te afectan en esa área de un modo u otro, y quemarla justo al momento en que se produzca el eclipse, mientras agradeces y visualizas la mejora que quieres para tu vida.

En las actividades relativas al jardín, patio, conuco o huerta: Tomando en consideración que la Luna estará entre las fases menguante a nueva, son propicias actividades tales como: Trasplantes, aplicación de abono radicular, incluso la elaboración de composteros, siembra de semillas de germinación rápida, como frijoles, caraotas, patilla, auyama, entre otros, recolección de frutas para hacer dulces, compotas y conservas, corte de madera, poda de limpieza, control de hongos e insectos. El día jueves 10, día del eclipse sólo es prudente controlar hongos e insectos y aplicación de abono a la tierra.
---
Energía diaria según la franja zodiacal en la que se ubique la Luna, (esta información es válida para todos los signos zodiacales)
Lunes 7 Junio 2021, Luna en Tauro: Hoy debes cuidar tus recursos financieros al máximo, para no dilapidarlos o hacer gastos fuera de tu presupuesto. Es posible que sea un día distinto, impregnado de cierta inestabilidad y de alteración de la rutina diaria. Si vas a comprar, hazlo con conciencia y objetividad. Lo que gastes hoy puede que te haga falta mañana.

Martes 8 Junio 2021, Luna en Tauro: Día de atención al hogar y a actividades creativas, especialmente las vinculadas con las artes. Actividades como cocinar, atender las plantas, dibujar, pintar, están muy bien aspectadas.

Miércoles 9 Junio 2021, Luna en Géminis: Se te ilumina hoy tu pensamiento con ideas creativas e innovadoras que puedes ir anotando y reservando, para desarrollarlas a posteriori en su máximo esplendor. Aprovecha los momentos de inspiración, que pueden brindarte beneficios diversos a futuro. Buen día para corte de cabello a fin de fortalecerlo.

Jueves 10 Junio 2021, Luna en Géminis: Trata de no entrar en discusiones estériles hoy. Es recomendable la introspección, la quietud y el autoanálisis. Día de eclipse, cuya energía debe ser utilizada para romper ciertas cadenas y esquemas que no nos dejan avanzar.

Viernes 11 Junio 2021, Luna en Géminis:Hoy las energías de confrontación pueden estar activadas y revueltas, así que es buen ser prudente y sabio al hablar. Mejor evitar que estar arrepentidos luego.

Sábado 12 Junio 2021, Luna en Cáncer: La autenticidad cobra especial relevancia hoy día. Tendrás ganas de ver a tus seres queridos (familia, amigos), si puedes verlos (dentro de lo posible), hazlo.

Domingo 13 Junio 2021, Luna en Cáncer: Las casas, viviendas, hogares (físicos), toman relevancia hoy, estarás en una larga reflexión, tratando de decidir algo importante sobre estos valiosos bienes.
---

La imagen de presentación se encuentra disponible en el sitio web Unsplash.com y ha sido intervenida con la aplicación CANVA.
---
La redacción de esta publicación es 100% ORIGINAL; y he utilizado la aplicación Google Traslator para su traducción al Inglés
---
Este post es de mi autoría y propiedad, razón por la cual QUEDA PROHIBIDA SU REPRODUCCIÓN. Gracias.
---
Para consultas privadas, puede escribir al correo: tarot911consultas@gmail.com o dirigirse a mi canal de Discord Tarot911#8370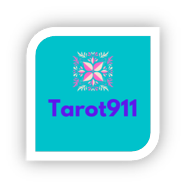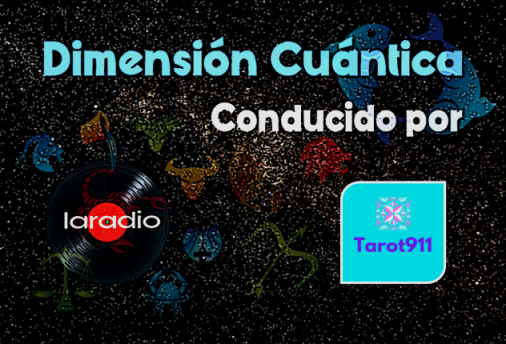 Ven a conocer el multiverso en el que vivimos, todos los jueves, a las 5:00 p.m. hora Venezuela en: DIMENSIÓN CUÁNTICA.
Un programa en el que haremos un recorrido por temas vinculados a la magia, lo paranormal, la astrología y la espiritualidad. Podrás encontrar tips astrológicos, tu horóscopo semanal y consultas exprés.
Presentado por @Tarot911, y sólo lo puedes disfrutar en el Discord de LaRadio.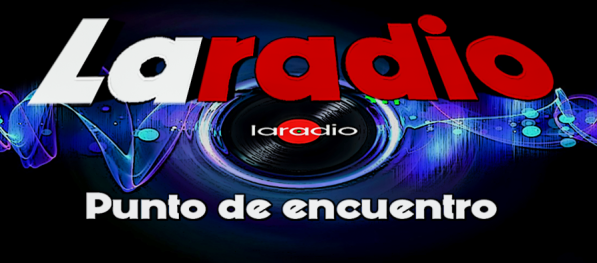 ---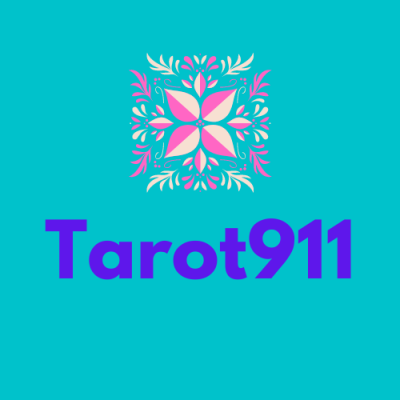 CommunityIIDiscord
---
---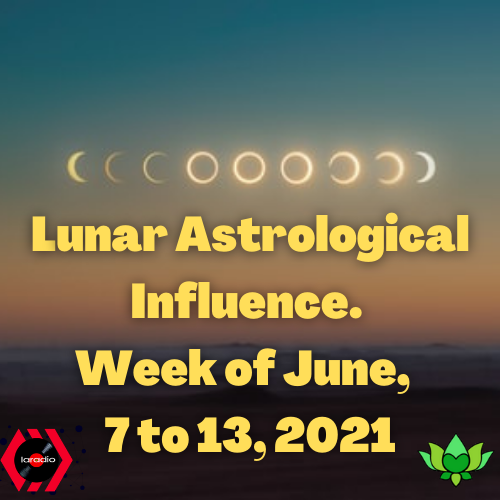 Photo by Abed Ismail on Unsplash
---
Lunar astrological influence. Week from June 7 to 13, 2021.
"When the moon covers the sun, we have a solar eclipse. What is it called when the birds do that?" (Kim Young-ha)
---
ENGLISH
---
This week is very important at an astronomical and astrological level, since a relevant phenomenon will occur, such as the annular solar eclipse, specifically on Thursday, June 10, 2021, which can be seen at its maximum point 10:41 a.m. universal time. Solar eclipses occur when the Moon comes between the Sun and Earth, blocking the passage of solar rays towards our planet. An annular eclipse is generated when the Moon is in the furthest orbital phase from the earth's face, that is, at its apogee. This implies that the lunar disk is reduced a little in appearance, (approximately 5%), allowing a halo of light to be seen around it, in the form of a ring of fire; However, this phenomenon is only visible in certain areas of the planet, since in the contiguous places it will be seen as a partial solar eclipse; And even, in the areas where the ring of fire will be contemplated in all its splendor, it will last a few minutes, because due to the orbital movement, the celestial bodies will move altering said shape..
---
In this opportunity, this eclipse will only be visible in the terrestrial Northern Hemisphere, towards the polar zones, specifically in the North of Canada, Greenland and Russia; being visible as a partial solar eclipse, in some areas of the United States, Canada and England. In general, according to the behavior of the celestial bodies, either before or after a lunar eclipse (regardless of whether it is total or partial), a solar eclipse occurs, with an average of 2 weeks of difference; which perfectly coincides with the total lunar eclipse that occurred on May 26, 2021.
---
It should be noted that all astronomical phenomena were extremely important in antiquity, since they served as a reference to count time. In the case of annular solar eclipses, they were useful to initiate what are known as lunisolar calendars, which work by taking into account the phases of the Sun and the Moon. From a general perspective, these calendars work on a 12-month basis, but every certain period (2-3 years) a year with 13 months will be presented. Peoples such as Hebrew, Hindu, Tibetan, Inca, Chinese, Mongolian, Japanese, Vietnamese, among many others, worked based on lunisolar calendars, each with its own singularities.
---
On the other hand, this annular solar eclipse will coincide with the passage of the Moon to a new phase, since it is currently in a waning phase, but it will be there until Wednesday, June 9, 2021. On Thursday, June 10, it will go to the next phase, thus accentuating the energy of introspection that will prevail these days.
---
Today, Monday, June 7, 2021, the Moon is in a waning phase, and as already indicated, it will go into a new phase on Thursday, June 10, where it will remain until Wednesday, June 16, when it will go into a waxing phase, preparing for the Solstice of Sunday, June 20, 2021. Let's see how the behavior of our satellite will affect us during this period in the LUNAR AGENDA FOR THIS WEEK, which corresponds to the period between today, Monday, June 7 to 13 2021. We begin:
---
Until Wednesday, June 9, 2021, the Moon will be in a waning phase. On Thursday June 10, 2021, it will enter a new phase and the annular solar eclipse will take place.
---
Influence of the Moon in New Phase, (in conjunction with the annular solar eclipse)
---
In the astrological sphere: The new moon or dark moon, allows the connection with the inner self. This happens because when the luminosity of our satellite decreases, we are left in the dark and we need to open our eyes wide, look around. For this, nothing better than connecting with our intuition and fine-tuning the senses. On the other hand, when a solar eclipse occurs, and since, the brightness of the Sun is generally associated with power, vitality, success; but at the same time taking into consideration that everything in this universe is cyclical; this brightness is required to be alternated by darkness, which is typical of eclipses; thus allowing astrological windows to be opened to purge, cleanse, heal, heal. Now, in the case of an annular eclipse, (it is not total), it will be used to work on everything related to economic, labor or professional issues; which will involve a review of what you have achieved so far to contrast it with your goals. Taking an inventory and restructuring the objectives in that particular area can be helpful.

In the physical sphere: All cleansing, healing, detoxification activities are appropriate this week. Taking dewormers, starting low-calorie or healthier diets, as well as cleaning our skin through exfoliation, will be very positive processes for this week. You can also cut your hair in order to strengthen it, (it will not grow faster, but slower and stronger), but this will be done on specific days, due to the proximity of the solar eclipse.
Emotionally: The new moon together with the solar eclipse, generate energy of self-knowledge and introspection. It is very possible that some love, friendly and work relationships are resented by this astronomical phenomenon.

Spiritually: Open cycles can be closed, unfinished situations heal, various therapies apply, such as family constellations, forgiveness diets and rituals to burn what we do not want in our lives. The physical spaces that surround us can also be healed, through deep energetic cleansing and mobilization of objects, in order to circulate the energy. Nothing better to heal the work area, than to make a list, where you write the problems or barriers that you consider affect you in that area in one way or another, and burn it just at the time the eclipse occurs, while you appreciate and visualize the improvement what do you want for your life.

In the activities related to the garden, patio, conuco or orchard: Taking into consideration that the Moon will be between the waning to new phases, activities such as: Transplants, application of root compost, even the elaboration of compost, are suitable. sowing of fast germination seeds, such as beans, beans, pin, squash, among others, collection of fruits to make sweets, compotes and preserves, wood cutting, cleaning pruning, control of fungi and insects. On Thursday the 10th, the day of the eclipse, it is only wise to control fungi and insects and apply fertilizer to the ground.
---
Daily energy according to the zodiacal band in which the Moon is located, (this information is valid for all zodiacal signs)
Monday 7 June 2021, Moon in Taurus: Today you must take care of your financial resources to the maximum, so as not to squander them or make expenses outside your budget. It may be a different day, permeated with certain instability and alteration of the daily routine. If you are going to buy, do it conscientiously and objectively. What you spend today you may need tomorrow.

Tuesday June 8, 2021, Moon in Taurus: Day of attention to the home and creative activities, especially those related to the arts. Activities such as cooking, tending plants, drawing, painting, are very well aspected.

Wednesday 9 June 2021, Moon in Gemini: Your thoughts are illuminated today with creative and innovative ideas that you can write down and reserve, to develop them later in their maximum splendor. Take advantage of moments of inspiration, which can bring you various benefits in the future. Good morning for a haircut to strengthen it.

Thursday June 10, 2021, Moon in Gemini: Try not to get into sterile discussions today. Introspection, stillness, and self-analysis are recommended. Eclipse day, whose energy must be used to break certain chains and schemes that prevent us from moving forward.

Friday June 11, 2021, Moon in Gemini: Today the energies of confrontation can be activated and stirred, so it is good to be prudent and wise when speaking. Better to avoid than to be sorry later.

Saturday 12 June 2021, Moon in Cancer: Authenticity takes on special relevance today. You will want to see your loved ones (family, friends), if you can see them (if possible), do so.

Sunday June 13, 2021, Moon in Cancer: The houses, dwellings, homes (physical), take relevance today, you will be in a long reflection, trying to decide something important about these valuable goods.
---
---

The presentation image is available on the website Unsplash.com and has been intervened with the CANVA application. The rest of the images are also available on Unsplash.com. Each image has its respective source.
---
The wording of this publication is 100% ORIGINAL, and used the Google Traslator app for its English translation
---
This post is my authorship and property, which is why ITS REPRODUCTION IS FORBIDDEN. Thank you.
---
For private inquiries, you can write to the mail: tarot911consultas@gmail.com or contact the Discord: Tarot911#8370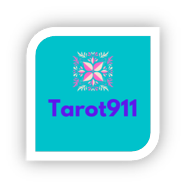 ---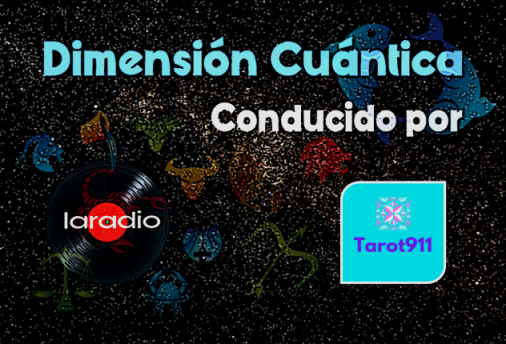 Come discover the multiverse in which we live, every Thursday at 5:00 p.m. Venezuela time in: QUANTUM DIMENSION. A program in which we will take a tour of topics related to magic, the paranormal, astrology and spirituality. You can find astrological tips, your weekly horoscope and express consultations. Presented by @Tarot911, and you can only enjoy it on LaRadio's Discord.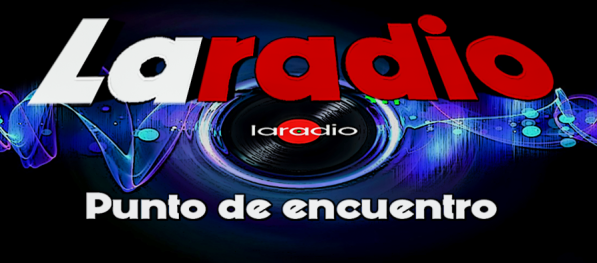 ---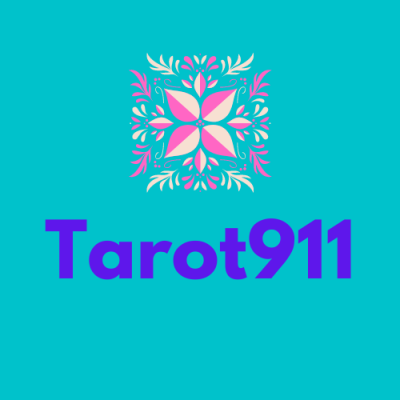 CommunityIIDiscord