Dale una mirada a tu futuro potencial, para que lo puedas cambiar.
Take a look at your potential future, so you can change it.
---
ESPAÑOL
---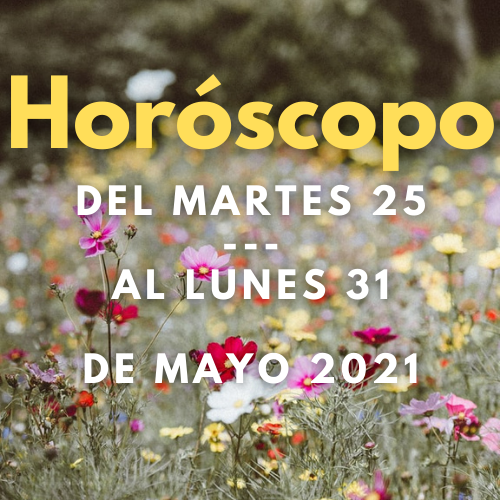 Photo by Annie Spratt on Unsplash
---
Bienvenidos al Horóscopo Semanal con @Tarot911, una herramienta para conocer tu futuro. En esta oportunidad, les presentamos el horóscopo desde el martes 25, al Lunes 31 de Mayo de 2021, pero como siempre indico, la energía de cada signo puede prolongarse hasta una semana adicional. Comenzamos.
---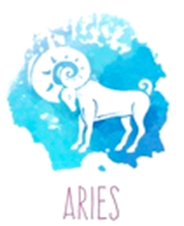 Palabras importantes para Aries:Precaución, cuidado, fuerza, constancia.
---
En la semana: Te estás esforzando un poco más allá de tus posibilidades, para alcanzar el bienestar económico y metas que te has planteado. Ten cuidado con las pérdidas de tus recursos o con estafas. Con organización y disciplina podrás cumplir con todas las tareas, así que haz un alto, respira profundo y escribe lo que tienes que hacer. Una oportunidad de negocio que aparece, analízala con cuidado, verificando todos los detalles antes de aceptar. Tu hogar estará brillante y armonioso esta semana.
---
Salud: Aunque tengas alguna mejoría de salud, esto no implica que dejarás de cuidarte, pues no está asegurado que te mantengas sano. Sé prudente y no te expongas. Las mujeres Aries requieren hacerse una revisión ginecológica.
---
Amor: La unión de los talentos y esfuerzos de los dos miembros de la pareja, les llevará al éxito seguro. ¡Adelante!
---
Solteros: Estás centrado en tus metas y proyectos. El amor es algo secundario para ti en estos momentos.
---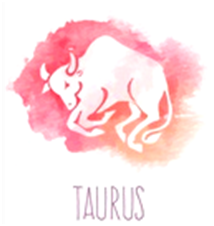 Palabras importantes para Tauro: Orgullo, vanidad, rapidez, problemas.
---
En la semana: Ten cuidado y lanza un cable a tierra, ya que no todo es tan estable ni tan perfecto como parece. Un exceso de orgullo y vanidad no te permite ser objetivo, cuidado en donde pisas. Analiza bien la situación, y respeta las leyes universales. En toda situación difícil siempre hay un aprendizaje.
---
Salud: Cuidado con tu salud, hay probabilidad de una intervención quirúrgica, la cual saldrá bien, pero si se puede evitar, mucho mejor. El uso de las normas de bioseguridad será vital esta semana.
---
Amor: Unión fortalecida, con crecimiento y avance mutuos. Logro de metas comunes.
---
Solteros: Cierras una etapa e inicias un ciclo nuevo en tu vida, en donde todo se está reestructurando. Espera un tiempo para que tengas claridad contigo mismo y luego buscar amor.
---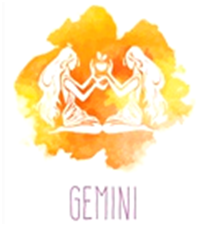 Palabras importantes para Géminis: Dificultades, intuición, interferencia.
---
En la semana: Semana algo compleja, debido a la interferencia de terceros en tus asuntos. Es necesario pidas orden divino para que así, las cosas retornen a la normalidad. Tendrás una intuición, una corazonada que debes oír, pues más adelante la comprobarás. Ten cuidado con una jarra que se cae y se rompe. Hay visitas pendientes al médico que no debes aplazar más.
---
Salud: Fortaleza para los hombres de este signo, pero para las mujeres la salud estará algo alterada o movida. Posibles dolores de cabeza e incomodidades en el cuello, producto del estrés y la preocupación.
---
Amor: Interferencia de terceros, chismes que no son totalmente ciertos. Verdad manipulada con fines de destruir.
---
Solteros: Estás descubriendo un mundo nuevo y hermoso para ti, que te llena de satisfacción y esperanza. Disfruta.
---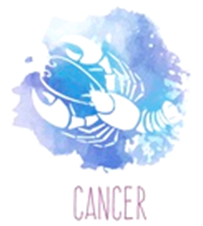 Palabras importantes para Cáncer: Interferencia, conspiración, advertencia.
---
En la semana: Tu mundo estará literalmente patas arriba, ocurrirán situaciones inesperadas que te alterarán la rutina diaria. Interferencia de terceros para que no puedas cumplir con tus planes, persona especialmente dañina que está tratando de impedir tu evolución y progreso. No tomes decisiones a la ligera, piensa bien. Advertencia de parte del universo. Anda con cuidado, toma tus precauciones.
---
Salud: Estable y armónica para muchos Cáncer. Los que habían estado enfermos se recuperarán. Algunos podrán vacunarse, atentos a las reacciones.
---
Amor: Habla y actúa con coherencia, necesitarás el apoyo de tu pareja para momentos muy complejos. Busca equilibrio, no te disperses.
---
Solteros: Te sorprenden de forma negativa. Decepción profunda.
---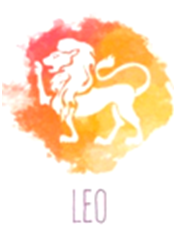 Palabras importantes para Leo: Confusión, objetividad, negligencia.
---
En la semana: Esta semana no te encontrarás a ti mismo, estarás inquieto y confuso. Trata de ser muy objetivo, coherente y práctico, ya que la intuición no será muy buena consejera en estos tiempos. Hay asuntos pendientes, que no has concluido, los cuales requieren de atención urgente de tu parte, porque puedes fracasar por negligencia, más que por otra causa. Problemas con tuberías en tu hogar, atención a eso.
---
Salud: Consume infusiones y jugos naturales que te caerán de maravilla para reforzar tu salud, la cual estará muy bien. Algunos Leo de mayor edad presentarán problemas en articulaciones inferiores, pero pueden ser pasajeras estas dolencias, siempre y cuando se atiendan pronto.
---
Amor: Las parejas llegarán a un punto de la relación, en la cual si no cambian la dinámica, lo más probable es que fracasen. Conversar, comunicarse y comprometerse a desarrollar una nueva etapa de su romance significará un futuro hermoso para ambos.
---
Solteros: Conocerás a alguien que te atraerá profundamente. Trata de conocerlo bien antes de tomar cualquier decisión.
---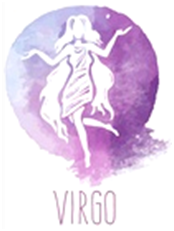 Palabras importantes para Virgo: Hogar, protección, cuidado, riesgo de salud, fuerza.
---
En la semana: Estarás muy dedicado a tu hogar esta semana. Comprarás o te obsequiarán unos paños o agarraollas con un bello diseño de color verde. Ten cuidado si vas a cambiar o instalar unas cortinas, no te esfuerces demás porque te puedes lesionar o caer. Ten cuidado con tu salud. Aquello que no está funcionando bien en tu realidad, va a cambiar prontamente si así tú lo quieres, sólo toma conciencia de qué está bien, de qué está mal y visualiza lo que deseas para ti.
---
Salud: Cuidado con caídas y con lesiones. También es prudente evites exponerte a contagios o a un estrés muy fuerte ya que te puedes enfermar. Si tomas estas precauciones tu salud estará bien. Es conveniente la ingesta de más líquidos para que todos tus sistemas funcionen bien.
---
Amor: Puede que experimenten un renacer del amor, no obstante esto no agradará a terceros, quienes intrigarán en contra de ustedes.
---
Solteros: Buscarás consejo, apóyate en esa persona sabia que te quiere bien. Analiza lo que te diga y pide orientación divina también en ese asunto que tanto te inquieta.
---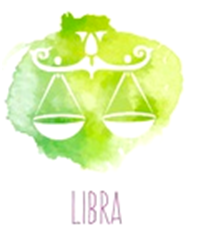 Palabras importantes para Libra: Cambios profundos, mejoras, evolución.
---
En la semana: Algo cambiará profundamente en tu vida esta semana, pero será para bien. Trata de movilizarte para que puedas gestionar todo lo inherente a dicho cambio, ya sea mudanza, adopción de nuevos hábitos y rutinas. Quizás en estos momentos no ves cuán positivo puede resultar cambio de ciclo. Piensa siempre en pro del bienestar de tu hogar, y trata de actuar con coherencia y con sentido común. Habrá una intuición, visión o percepción que te aclarará unas dudas que tenías desde hace meses, quizás años. Pide protección y orientación divina.
---
Salud: Si tenías algún malestar de salud, lo vas a ir superando con fluidez. Tendrás fortaleza y energía para hacer todo lo que requieras esta semana; sin embargo, consume suficientes líquidos naturales, será muy necesario.
---
Amor: Discrepancias en las parejas que tienen hijos debido al estilo de crianza. Trata de ser más indulgente y también más coherente. Sería bueno acudir a un terapeuta.
---
Solteros: Un nuevo comienzo, una persona especial que te hace feliz. Enhorabuena.
---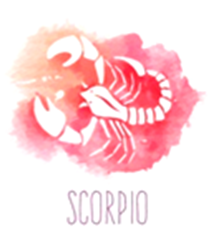 Palabras importantes para Escorpio: Energía, protección, defensa, bendición divina.
---
En la semana: Es prudente que esta semana hagas rituales para armonizar tu energía y protegerte, activar esa energía será muy positivo para tu vida. Si quieres hacer algo, esta semana podrás alcanzarlo, sólo tendrás que esforzarte un poco. Cuidado con unos zapatos que pueden despegarse o deteriorarse y te causan molestias en la calle. Llegada de unos recursos que no esperabas, aprovéchalos sabiamente. Te enteras de la muerte de alguien conocido, lo cual te conmueve y asombra.
---
Salud: Riesgos de contagio que deben ser limitados al mínimo. Si tienes alguna dolencia, es prudente acudas a un especialista.
---
Amor: Hablarás seriamente con tu pareja para mejorar la relación, hazlo de forma amable pero firme, que tendrás buenos resultados.
---
Solteros: Una decepción muy grande, que te quita la fe en el amor. Aprende de esta experiencia. Todo pasará.
---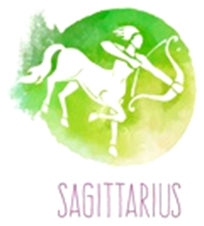 Palabras importantes para Sagitario: Karma-dharma, movimiento, ciclo, pruebas.
---
En la semana: Se presenta una situación en la cual será evidente el karma-dharma que hayas acumulado. Será una forma de equilibrar energéticamente tu universo, así que acepta lo bueno y también lo malo, y aprende lo que haya que aprender, sea negativo o positivo. Tendrás que movilizarte rápido para hacer una gestión o resolver una situación, así que mantente preparado para ello. Un electrodoméstico importante se daña, trata de mantener en buen estado tus conexiones eléctricas y emplear protectores de voltaje.
---
Salud: Tomas una decisión radical para garantizar tu salud y la de tu familia, y resulta muy positiva, porque se nota buena salud en tu entorno, a excepción de las dolencias crónicas (artritis, diabetes, etc.), de las personas mayores de este signo.
---
Amor: Malas energías por envidia de terceros. Sensación de agobio y soledad que te abruma. Pide orden divino y protección. Esto pasará.
---
Solteros: No te terminas de decidir, porque no ves con claridad las perspectivas con esa persona que te gusta, al parecer no hay la química suficiente.
---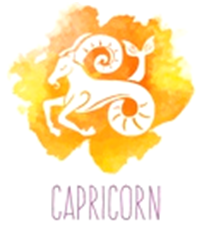 Palabras importantes para Capricornio: Escudo, ciclo, demora.
---
En la semana: Quieres completar o lograr algo que no podrás concretar aún cuando te esfuerces y te esmeres en ello. Puede que no sea el momento ideal. Es prudente anticipar esta situación y pedir protección divina, porque se presentarán obstáculos, que aún cuando no puedas superar del todo, puedes suavizar su incidencia negativa. El dinero será una preocupación importante esta semana, así que presupuesta tus gastos a tiempo y trata de no salirte de eso que planifiques.
---
Salud: Muy buena salud prácticamente toda la semana, pero al final puedes sentirte quebrantado, y será debido a una causa espiritual. Cuídate y protégete de energías discordantes.
---
Amor: Tienes esperanzas firmes, pero la intervención de un tercero puede conllevar a una ruptura. Abre bien los ojos y analiza si conviene quedarse o irse.
---
Solteros: Estarás atractivo e interesante. Disfruta con conciencia esa posición.
---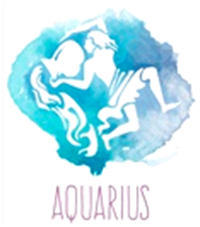 Palabras importantes para Acuario: Orden, metas, energía, rapidez, tropiezos.
---
En la semana: Es preciso ordenar todo al máximo, porque las energías están movidas. La anticipación que te caracteriza cobra vital importancia esta semana. Una demora para la entrega de unos papeles que necesitas, es probable que tengas que pagar más de lo que pensabas. Si tienes vehículo, puede que se le presente una avería en una puerta del lado izquierdo. No te dejes opacar por una persona de fuerte carácter.
---
Salud: Desajustes en los valores sanguíneos y de tensión arterial, que se deben en parte al estrés, y en parte a un cambio natural de tu organismo. Cuidado con los órganos dobles (ojos, riñones, senos).
---
Amor: Dificultades, desencuentros y desconfianzas que pueden ser superados con comunicación y sinceridad.
---
Solteros: Te llevas una decepción enorme, de alguien en quien confiabas mucho.
---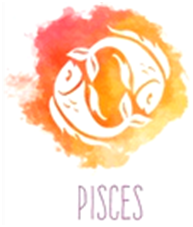 Palabras importantes para Piscis: Problemas superados, prosperidad, cosecha, ciclo, ayuda.
---
En la semana: Requerirás ayuda adicional para concretar un plan que estás desarrollando o planificando. Tropiezos que se presentan de forma muy marcada, pero que serán superados oportunamente. Estarás preocupado por la compra de suministros y/o comida, así que atiende ese aspecto para que no te quedes sin inventario. Unas gestiones que rendirán fruto de manera progresiva, o a mediano plazo (un año). Ciclo que inicia con buena energía.
---
Salud: Cuídate mucho de contagios estando en la calle, especialmente si vas a ingerir algún alimento o bebida, pues quedarás expuesto.
---
Amor: Metas y proyectos firmes, que serán alcanzado con el trabajo coordinado de ambos. Requerirán cierta asesoría o ayuda para un proyecto en común, (compra de casa, adquisición de un bien, iniciativa productiva, etc.)
---
Solteros: Cierras un capítulo de tu vida y te comprometes a estar solo por un largo período de tiempo.
---
---

La imagen de presentación se encuentra disponible en el sitio web Unsplash.com y ha sido intervenida con la aplicación CANVA. Las imágenes de los signos están disponibles en el sitio Freepik.es.
---
La redacción de esta publicación es 100% ORIGINAL; y he utilizado la aplicación Google Traslator para su traducción al Inglés
---
Toda esta información es íntegramente producto de mi propio y personal proceso precognitivo, razón por la cual ES DE MI PROPIEDAD. En caso de que sea referida en otra publicación, es INDISPENSABLE citar la fuente (Tarot911) y el link correspondiente. Gracias.
---
Para consultas privadas, puede escribir al correo: tarot911consultas@gmail.com o dirigirse a mi canal de Discord Tarot911#8370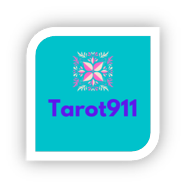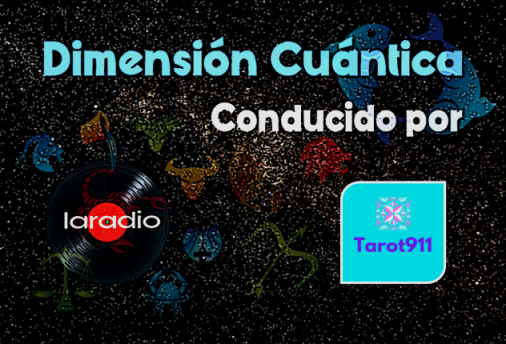 Ven a conocer el multiverso en el que vivimos, todos los jueves, a las 5:00 p.m. hora Venezuela en: DIMENSIÓN CUÁNTICA. Un programa en el que haremos un recorrido por temas vinculados a la magia, lo paranormal, la astrología y la espiritualidad. Podrás encontrar tips astrológicos, tu horóscopo semanal y consultas exprés. Presentado por @Tarot911, y sólo lo puedes disfrutar en el Discord de LaRadio.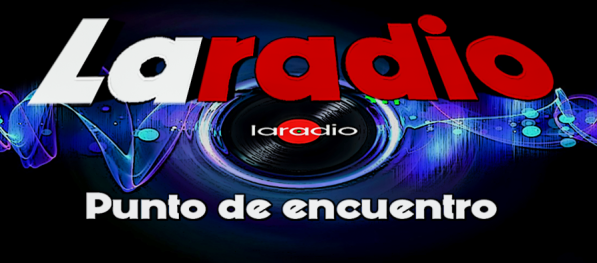 ---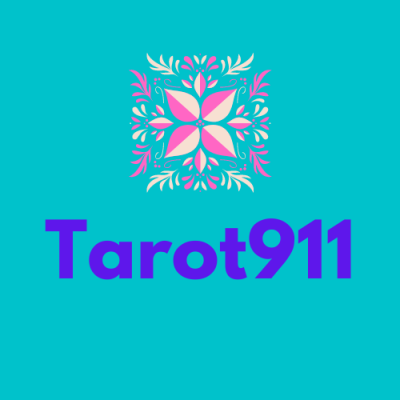 CommunityIIDiscord
---
---
ENGLISH
---
Horoscope from Tuesday 25 to Monday 31 May 2021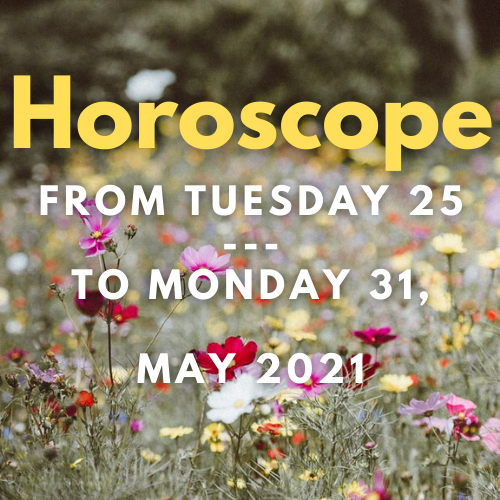 Photo by Annie Spratt on Unsplash
---
Welcome to the Weekly Horoscope with @Tarot911, a tool to know your future. On this occasion, we present you the horoscope from Tuesday 25 to Monday 31 May 2021, but as I always indicate, the energy of each sign can be extended up to an additional week. We started.
---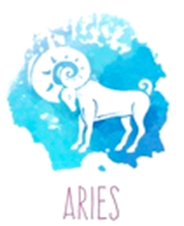 Important words for Aries: Caution, care, strength, perseverance.
---
During the week: You are striving a little beyond your means, to achieve the economic well-being and goals that you have set for yourself. Be careful with the loss of your resources or with scams. With organization and discipline you will be able to accomplish all tasks, so stop, take a deep breath and write down what you have to do. A business opportunity that appears, analyze it carefully, checking all the details before accepting. Your home will be bright and harmonious this week.
---
Health: Even if you have some improvement in health, this does not imply that you will stop taking care of yourself, as it is not guaranteed that you will stay healthy. Be prudent and don't expose yourself. Aries women require a gynecological examination.
---
Love: The union of the talents and efforts of the two members of the couple will lead them to certain success. Go ahead!
---
Singles: You are focused on your goals and projects. Love is secondary to you right now
---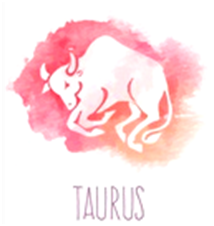 Important words for Taurus: Pride, vanity, speed, problems.
---
During the week: Be careful and throw a ground wire, since not everything is as stable or as perfect as it seems. An excess of pride and vanity does not allow you to be objective, be careful where you step. Analyze the situation well, and respect universal laws. In every difficult situation there is always learning.
---
Health: Take care of your health, there is a probability of a surgical intervention, which will be fine, but if it can be avoided, much better. The use of biosafety standards will be vital this week
---
Love: Strengthened union, with mutual growth and advancement. Achievement of common goals.
---
Singles: You close a stage and start a new cycle in your life, where everything is being restructured. Wait a while for you to be clear with yourself and then look for love.
---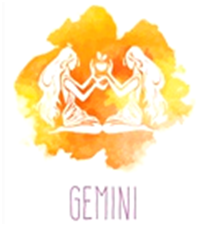 Important words for Gemini: Difficulties, intuition, interference.
---
During the week: Somewhat complex week, due to third-party interference in your affairs. It is necessary to ask for divine order so that things return to normal. You will have an intuition, a hunch that you must hear, because later you will check it. Be careful of a pitcher that falls and breaks. There are pending visits to the doctor that you should not postpone any longer.
---
Health: Strength for the men of this sign, but for the women the health will be somewhat altered or moved. Possible headaches and neck discomfort from stress and worry.
---
Love: Third-party interference, gossip that is not entirely true. Truth manipulated for the purpose of destroying.
---
Singles: You are discovering a new and beautiful world for you, which fills you with satisfaction and hope. Enjoy.
---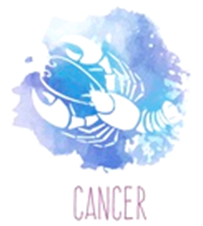 Important words for Cancer: Interference, conspiracy, warning.
---
During the week: Your world will literally be turned upside down, unexpected situations will occur that will alter your daily routine. Interference from third parties so that you cannot fulfill your plans, especially harmful person who is trying to impede your evolution and progress. Don't make decisions lightly, think carefully. Warning from the universe. Be careful, take your precautions
---
Health: Stable and harmonious for many Cancerians. Those who had been sick will recover. Some will be able to get vaccinated, watch for reactions.
---
Love: Speak and act coherently, you will need the support of your partner for very complex moments. Seek balance, don't scatter.
---
Singles: They surprise you in a negative way. Deep disappointment.
---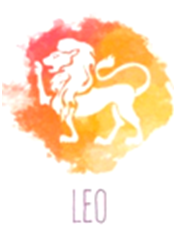 Important words for Leo: Confusion, objectivity, negligence.
---
During the week: This week you will not find yourself, you will be restless and confused. Try to be very objective, consistent and practical, since intuition will not be a very good advisor in these times. There are pending matters, which you have not concluded, which require urgent attention on your part, because you can fail due to negligence, more than due to another cause. Problems with pipes in your home, pay attention to that.
---
Health: Consume infusions and natural juices that you will enjoy to strengthen your health, which will be very good. Some older Leos will have lower joint problems, but these ailments can be temporary, as long as they are addressed promptly.
---
Love: Couples will reach a point in the relationship where if they don't change the dynamics, they will most likely fail. Talking, communicating and committing to developing a new stage in your romance will mean a beautiful future for both of you.
---
Singles: Conocerás a alguien que te atraerá profundamente. Trata de conocerlo bien antes de tomar cualquier decisión.
---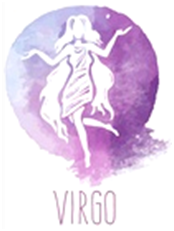 Important words for Virgo: Home, protection, care, health risk, strength.
---
During the week: You will be very dedicated to your home this week. You will buy or they will give you some cloths or potholders with a beautiful green design. Be careful if you are going to change or install curtains, do not exert yourself because you can injure yourself or fall. Be careful with your health. What is not working well in your reality, will change quickly if you want it that way, just become aware of what is right, what is wrong and visualize what you want for yourself.
---
Health: Beware of falls and injuries. It is also prudent to avoid exposing yourself to infections or very strong stress as you can get sick. If you take these precautions your health will be fine. It is convenient to drink more liquids so that all your systems work well.
---
Love: You may experience a rebirth of love, however this will not please others, who will intrigue against you.
---
Singles: You will seek advice, lean on that wise person who loves you well. Analyze what he tells you and ask for divine guidance also in that matter that worries you so much.
---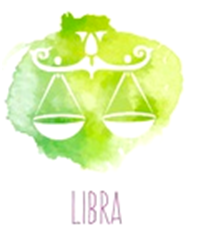 Important words for Libra: Deep changes, improvements, evolution.
---
During the week: Something will change profoundly in your life this week, but it will be for the better. Try to mobilize yourself so that you can manage everything inherent to said change, be it moving, adopting new habits and routines. Perhaps at this time you do not see how positive change of cycle can be. Always think for the welfare of your home, and try to act coherently and with common sense. There will be an intuition, vision or perception that will clarify some doubts that you had for months, perhaps years. Ask for divine guidance and protection.
---
Health: If you had any health problems, you will overcome it fluently. You will have the strength and energy to do everything you need this week; however, consume enough natural fluids, it will be very necessary.
---
Love: Discrepancies in couples who have children due to parenting style. Try to be more forgiving and also more consistent. It would be good to see a therapist.
---
Singles: A new beginning, a special person who makes you happy. Congratulations.
---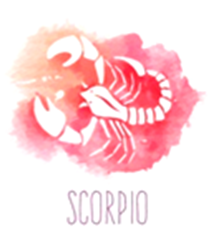 Important words for Scorpio: Energy, protection, defense, divine blessing.
---
During the week: It is prudent that this week you do rituals to harmonize your energy and protect yourself, activating that energy will be very positive for your life. If you want to do something, this week you can achieve it, you just have to put in a little effort. Be careful with shoes that can come off or deteriorate and cause you discomfort on the street. Arrival of some resources that you did not expect, take advantage of them wisely. You learn of the death of someone you know, which moves and amazes you.
---
Health: Contagion risks that must be kept to a minimum. If you have any ailment, it is wise to go to a specialist.
---
Love: You will talk seriously with your partner to improve the relationship, do it in a kind but firm way, that you will have good results.
---
Singles: A very big disappointment, which takes away your faith in love. Learn from this experience. Everything will pass.
---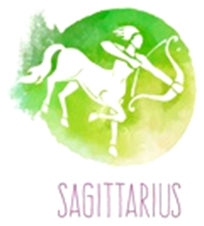 Important words for Sagittarius: Karma-dharma, movement, cycle, tests.
---
During the week: A situation arises in which the karma-dharma that you have accumulated will be evident. It will be a way to energetically balance your universe, so accept the good and also the bad, and learn what needs to be learned, be it negative or positive. You will have to mobilize quickly to manage or resolve a situation, so be prepared for it. A major appliance breaks down, try to keep your electrical connections in good condition and use voltage protectors.
---
Health: You make a radical decision to guarantee your health and that of your family, and it is very positive, because you can see good health in your environment, with the exception of chronic ailments (arthritis, diabetes, etc.), of the elderly of this sign .
---
Love: Bad energy due to envy of third parties. Feeling of overwhelm and loneliness that overwhelms you. Ask for divine order and protection. This will happen.
---
Singles: You do not finish deciding, because you do not see clearly the perspectives with that person you like, apparently there is not enough chemistry.
---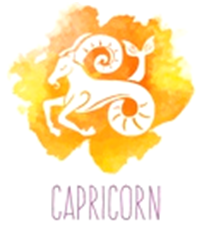 Important words for Capricorn: Shield, cycle, delay.
---
During the week: You want to complete or achieve something that you will not be able to achieve even when you try hard and do your best. It may not be the ideal time. It is prudent to anticipate this situation and ask for divine protection, because obstacles will arise that even when you cannot completely overcome them, you can soften their negative impact. Money will be a major concern this week, so budget for your expenses on time and try not to go out of your way.
---
Health: Very good health practically all week, but in the end you may feel broken, and it will be due to a spiritual cause. Take care and protect yourself from discordant energies.
---
Love: You have strong hopes, but the intervention of a third party can lead to a breakup. Open your eyes wide and consider whether to stay or go.
---
Singles: You will be attractive and interesting. Consciously enjoy that position.
---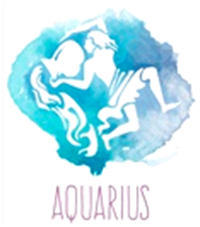 Important words for Aquarium: Order, goals, energy, speed, stumbling blocks.
---
During the week: It is necessary to order everything to the maximum, because the energies are moved. The anticipation that characterizes you takes on vital importance this week. A delay for the delivery of some papers that you need, it is likely that you will have to pay more than you thought. If you have a vehicle, you may have a fault in a door on the left side. Do not let yourself be overshadowed by a person of strong character.
---
Health: Imbalances in blood and blood pressure values, which are due in part to stress, and in part to a natural change in your body. Watch out for double organs (eyes, kidneys, breasts).
---
Love: Difficulties, disagreements and mistrust that can be overcome with communication and sincerity.
---
Singles: You take a huge disappointment, from someone you trusted a lot.
---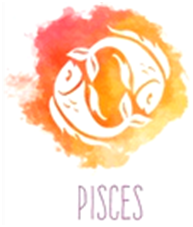 Important words for Pisces: Overcome problems, prosperity, harvest, cycle, help.
---
During the week: You will require additional help to finalize a plan that you are developing or planning. Stumbling blocks that occur in a very marked way, but that will be overcome in a timely manner. You will be worried about the purchase of supplies and / or food, so take care of that aspect so that you do not run out of inventory. Steps that will bear fruit progressively, or in the medium term (one year). Cycle that starts with good energy
---
Health: Be very careful of contagions being on the street, especially if you are going to eat some food or drink, as you will be exposed.
---
Love: Firm goals and projects, which will be achieved with the coordinated work of both. You and your partner will require some advice or help for a joint project, (purchase of a house, acquisition of a good, productive initiative, etc.)
---
Singles: You close a chapter in your life and commit to being alone for a long period of time.
---

The presentation image is available on the Unsplash.com website and has been intervened with the CANVA application. Images of the signs are available on the site Freepik.es.
---
The wording of this publication is 100% ORIGINAL, and used the Google Traslator app for its English translation
---
All this information is entirely the product of my own personal precognitive process, which is why IT IS MY PROPERTY. If it is referred to in another publication, it is ESSENTIAL to cite the source (Tarot911) and the corresponding link. Thank you.
---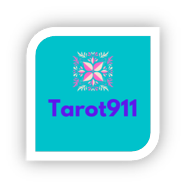 For private inquiries, you can write to the mail: tarot911consultas@gmail.com
---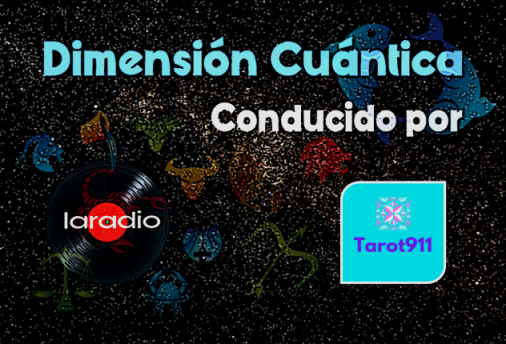 Come discover the multiverse in which we live, every Thursday at 5:00 p.m. Venezuela time in: QUANTUM DIMENSION. A program in which we will take a tour of topics related to magic, the paranormal, astrology and spirituality. You can find astrological tips, your weekly horoscope and express consultations. Presented by @ Tarot911, and you can only enjoy it on LaRadio's Discord.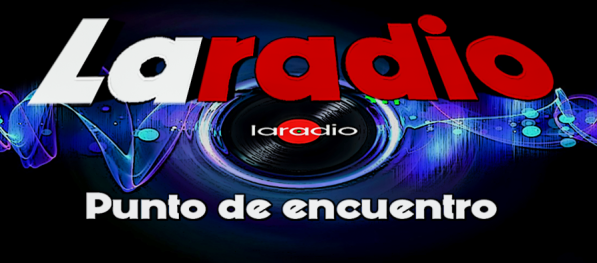 ---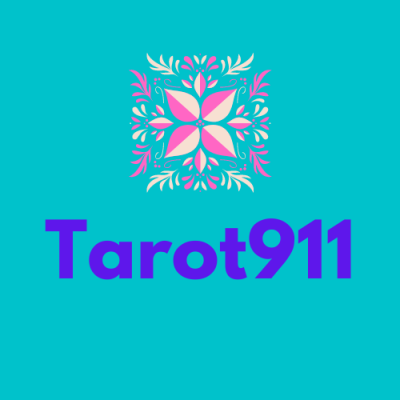 CommunityIIDiscord