#Hive Daily tarot reading / Thoth Cards November 17th 2020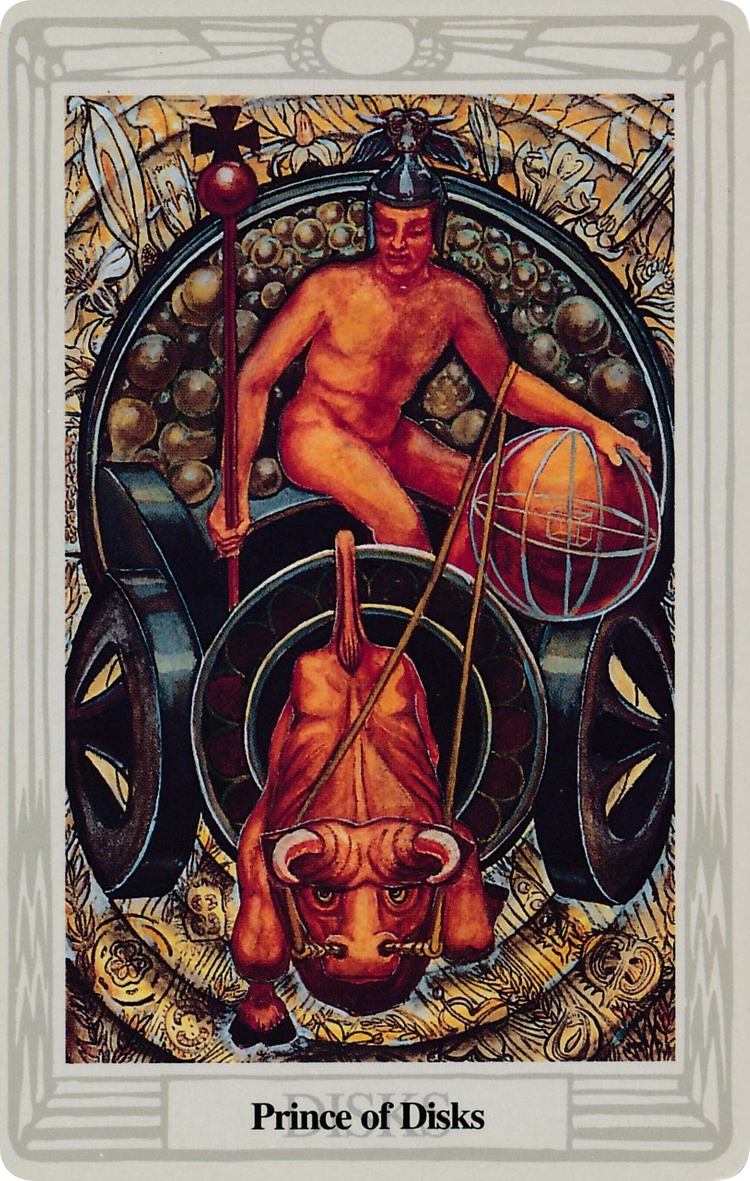 Source
El príncipe de los discos
El Príncipe del Carro de la Tierra
Palabra clave para hoy: Determinación.
La energía está en movimiento con el Príncipe de los Discos, señor y dueño del Carro Terrestre.
Debemos recordar que los Discos en la interpretación de Aleister Crowley del taro (rueda) significan movimiento, específicamente energía en movimiento y no sólo riqueza material.
El príncipe de los discos en particular nos habla de una persona o una situación que implica responsabilidad, trabajo, construcción, paciencia, nuevas perspectivas, y/o un administrador experimentado.
Importantes negocios relacionados con el dinero.
Traducción realizada con la versión gratuita del traductor.
Si quieres saber más sobre este interesante tarot visita: https://book-of-thoth.net/
The Prince of Disks
The Prince of the Chariot of Earth
Key word for today: Determination.
Energy is in movement with The Prince of Disks, lord and owner of the Earth Chariot .
We have to remember that Disks in Aleister Crowley interpretation of taro (wheel) mean movement, specifically energy in movement and not only material wealthness.
The prince of disks in particular talks us about a person or a situation that involves responsability, work, construction, patiente, new perspectives, and/or an experienced administrator.
Important bussiness related to money.
If you want to know more about this interesting tarot visit:
https://book-of-thoth.net/
---
Rose Cross of the Golden Dawn