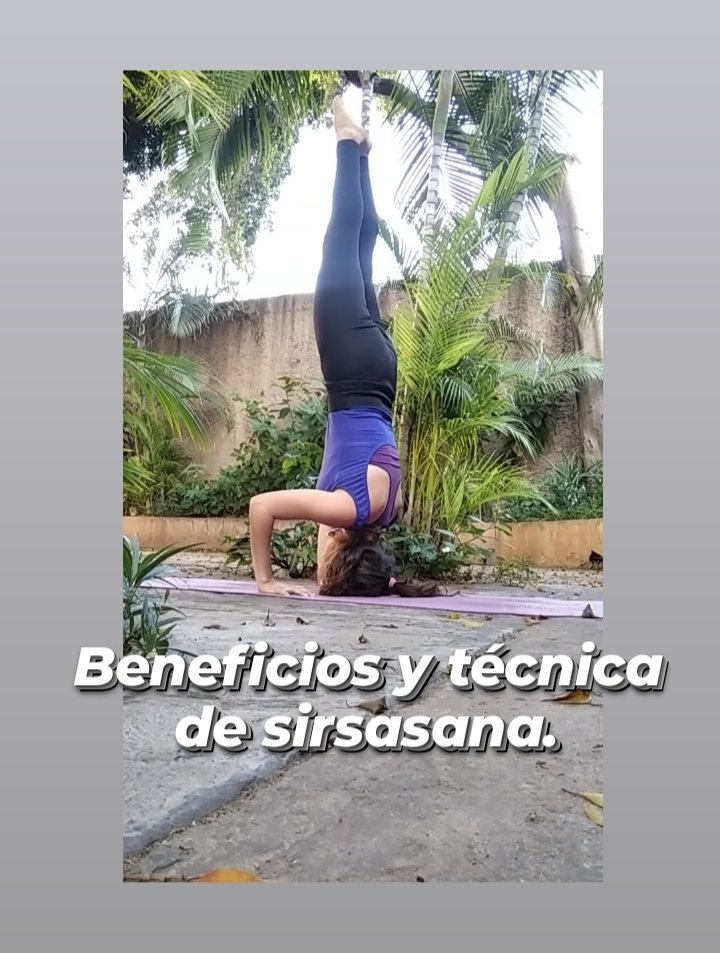 ---
Hoy decidí mejorar mi sirsasana con estas repeticiones de fortalecimiento y resistencia.Mi amigo gatuno yogui me acompaño. :)
Today I decided to improve my sirsasana with these repetitions of strengthening and resistance.
My cat yogi friend accompanied me. :)
---
Recomendaciones: / Recommendations:
Si pareces de tensión arterial no la realices. Habla con tu médico primero. Es importante tener un nivel avanzado al practicar esta asana. Una consciencia y condición corporal adecuada.
If you seem to have blood pressure, don't do it. Talk to your doctor first. It is important to have an advanced level when practicing this asana. Adequate body condition and awareness.
Salamba Sirsasana B
(Parada de cabeza)
Salamba Sirsasana B
(Headstand)
La practica regular de sirsasana nos beneficia en:
√ Mejora la circulación sanguínea.
√ Mejora las capacidades cognitivas: concentración, memoria y procesamiento de la información
√ Ejercita la musculatura de brazos, abdominales y piernas.
---
The regular practice of sirsasana benefits us in:
√ Improves blood circulation.
√ Improves cognitive abilities: concentration, memory and information processing
√ Exercises the muscles of the arms, abs and legs.
Técnica:/ Technique:
Paso a paso:/ Step by Step:
Sobre la alfombra de yoga, colocate en cuatro puntos de apoyo. Seguidamente mide con tus manos el paralelo de tus codos y hombros. Es importante formar un triángulo con la coronilla de la cabeza y las manos. Todo el peso debe ir distribuido entre los tres puntos de apoyo. Seguidamente camina con tus pies hacia tus brazos y vas elevando los pies y la pelvis. Hasta que los pies estén alineados con tu cadera y hombros. Aprieta el abdomen para mantenerte suspendido.
On the yoga mat, stand on four points of support. Then measure the parallel of your elbows and shoulders with your hands. It is important to form a triangle with the crown of the head and the hands. All the weight must be distributed between the three support points. Then walk with your feet towards your arms and raise your feet and pelvis. Until the feet are in line with your hips and shoulders. Squeeze your abdomen to keep yourself suspended.
---