Once again, while out and about, I turned the camera downwards, to capture the local plantlife and found another medicinal!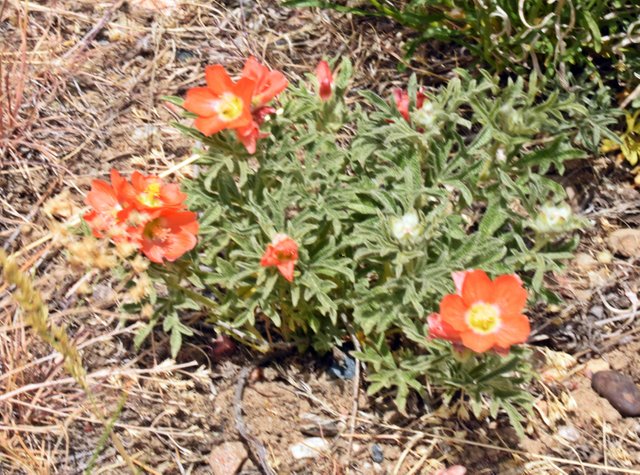 Forgive the shake, please. I was pretty tired by then and the terrain made it impossible to do "hands and knees" photography.
This plant is very drought-tolerant once established, and tolerant of our very alkaline soils. It withstands our cold as well, as long as it's not too wet, so it really won't do so well in a wetter climate.
Here is the sheet I made using my imperfect picture with all the healing information I could find - and the only caution I found. I would not try the scalding protection thing... nor the snakebite one since it doesn't appear to draw out poisons like some other plants can. (Not to mention the fact that rattlesnakes can kill.)
This plant will (hopefully) be finding a home in my herbal garden.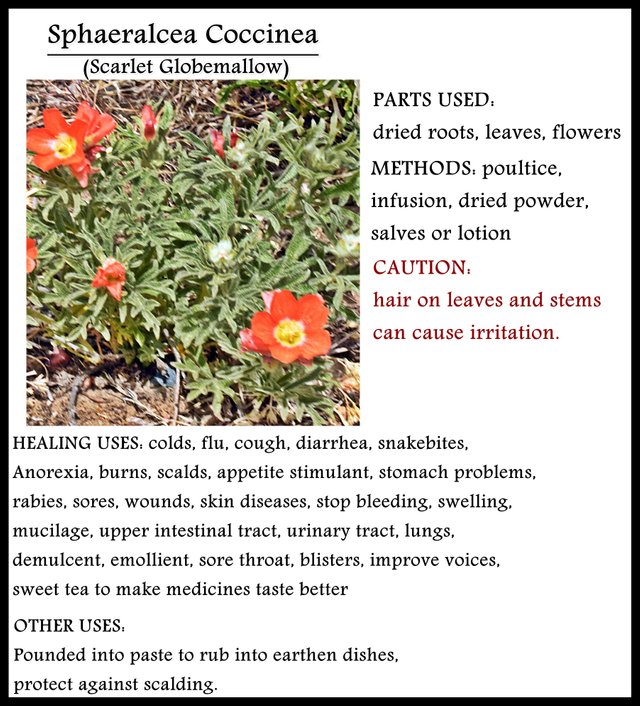 Sources include: Herbpathy, Useful Temperate Plants , Montana Plant Life , Rx List.
Past issues of Health and Healing
Wild Healing & Foraging
Disease Prevention/Healing
Herbal Medicine
Plants to Avoid
---
Crystal Healing
---
---
Disclaimer:
I am not a medical doctor. I am a solver of problems. I do the best I can to research and come up with possibilities that you may find useful, but I cannot diagnose your medical issue, nor can I tell you the best way to handle your situation. If in doubt, seek professional assistance.
When turning to nature, especially in the wild, you must take all responsibility to do due diligence. Using the wrong plant/herb/fungi can be extremely harmful or even fatal. When in doubt, seek experienced help. Note that identical plants/fungi found in a different country may be very different.
---

Lori Svensen
author/designer at A'mara Books
photographer/graphic artist for Viking Visual
(Buy my work at RedBubble, TeePublic, PicFair and DeviantArt.)
verified author on Goodreads
(Buy my books at Books2Read and at LBRY)
find me on Twitter

---