Earlier this month, my twin sister asked me whether I would be interested in house - and cat sitting for friends of hers ( of whom I knew 50% pretty well ). I sat on houses and cats before, if you know what I mean ( climbing on roofs and climbing on cats and all that stuff ) but - back then - I didn't have a house, nor a cat, myself.
When my sister asked me this, I didn't bite immediately. Instead I replied that - to be honest - I wasn't jumping in joy thinking of this. I told her it wasn't a "NO" either. Tell J & E that if they can't find anyone else, I'm willing to be the perfect house and cat sitter for them.
If you're not great at saying NO and (are) used to say YES a lot, this is a pretty good way to deal with YES/NO questions. It gives you time to think if you really want something, to listen to your gut feeling.
After the phone call, I started doing some thinking and came to the realization that it might actually be fun. The house is even more remote than mine, no neighbors, it's surrounded by nature and with a wood burner. I also knew the cat, as it was a kitten of my sister's cat. I could also use some change of environment.
I have now spent the last two and a half days in that place, surrounded by silence and with a happy and easy cat ( probably my energy ) around me, most of the time. Right now, the wood burner is warming up the room and the laptop ( not the cat ) is warming up my lap.
The last couple of days I've mainly spent reading ( The Alchemist by Paulo Coelho, a book on Ayurveda, and some sci-fi ), listening to podcasts, meditating, eating, drinking, sleeping and enjoying nature.
Tomorrow and the day after I am expected to act social again, as it's Christmas ( so I will spend some time at my twin sister's place* ). We're gonna have a Christmas bbq as the temperature has increased quite a lot this week and the rain has left the country.
Can't leave the cat alone too much though. It's a house cat and there's no mice inside to feed it when I'm gone, so I will have an excuse to not spend too much social time. ( I am semi kidding here, as I'm sure my twin sister will read this blog post one day soon, as will my mother ) but yeah, I'm finding out more and more that my alone time has nothing to do with being depressed, it's just how I am. It's what energizes me. It's what makes me more me, a stronger and happier person.
( This morning my sister sent me a message, asking me if I wanted to come over today, a day earlier . I thanked her and said I was enjoying the silence and will see them tomorrow. )
Not saying that I wanna stay alone forever. If I meet the right person, she's welcome to spend ( a lot of ) time with me ( Santa, are you taking note? ) and friends and family are definitely welcome to spend time with me, as long as they give me the right amount of space. I need a lot of space ( and not because I'm big ). For the time being, spending most of my time alone is totally fine though.
I hope you do things that energize you too, as much as you can. Whether that means having loads of people around or making sure you enjoy your own company a lot.
Merry Christmas ( if you're celebrating this time of the year ) and I hope you enjoy the following pictures, that I took around the house and cat sitting place ( most pictures were made on morning walks, around sunrise ), where I will stay till the end of the month / year.
Make sure to take a long look at the quote at the end. Wise words: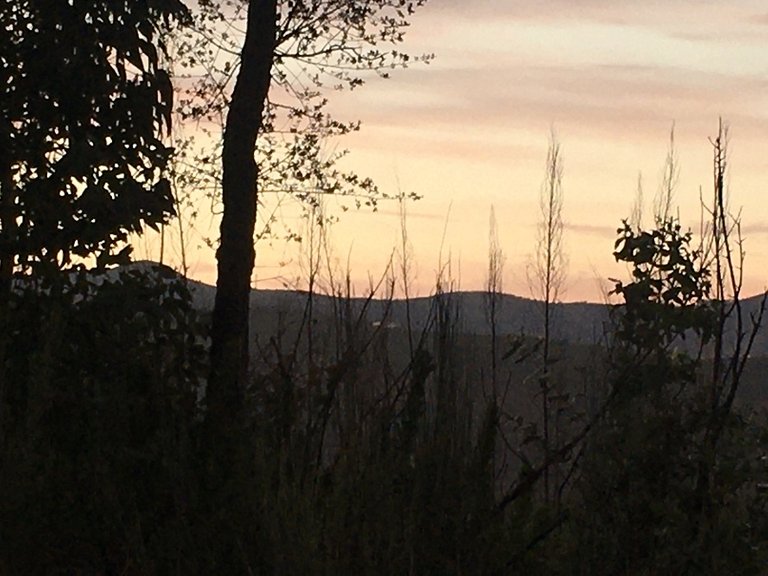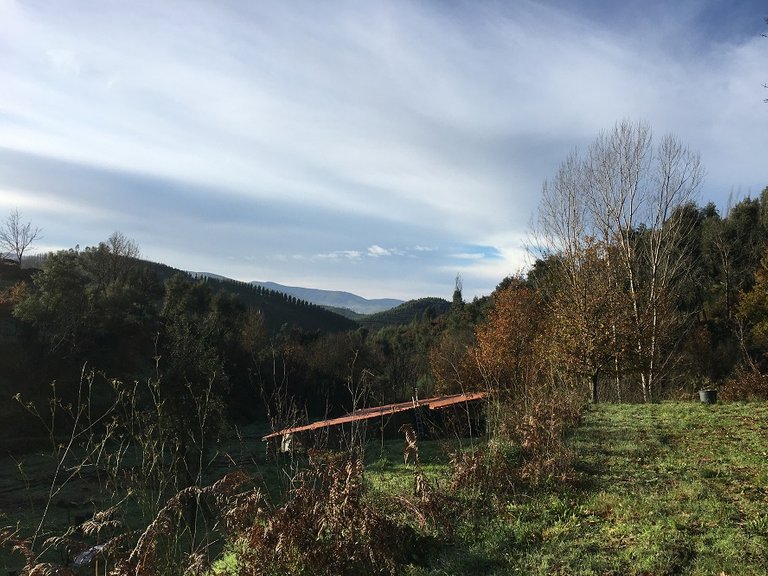 I should have brought bigger shoes along