[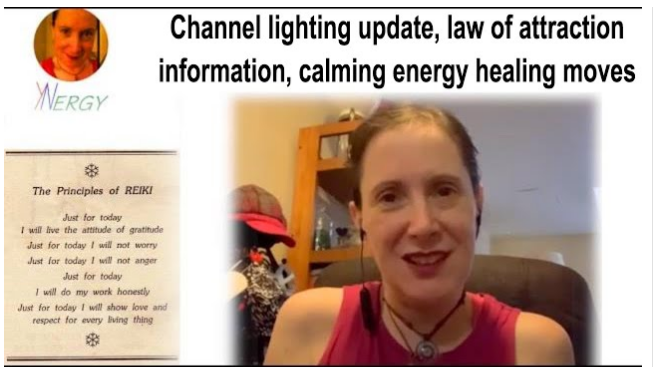 ]
Yvonne Decelis goes over why she hasn't done more in-person videos (still waiting on lighting. We ordered it in the very beginning of March. Recently canceled the order and ordered from Amazon 2 days ago) as well as goes over what her next video will be about (the law of attraction). After this, she demonstrates a few energy healing moves.
Thank you very much for your visit to YNergy!
Contents
00:00 Greetings
01:07 The next video about Law of Attraction (LOA)
01:26 Is the LOA naive?
01:52 Why I don't think it is
02:35 A few quick energy healing moves for calming
03:12 Hovering
03:27 New hear chakra move
03:47 Self Hug
03:56 Triple Warmer Rub
04:09 Closing Words
04:23 Farewell for now!
link here: