Hola HIVEBLOGGERS - Hello HIVEBLOGGERS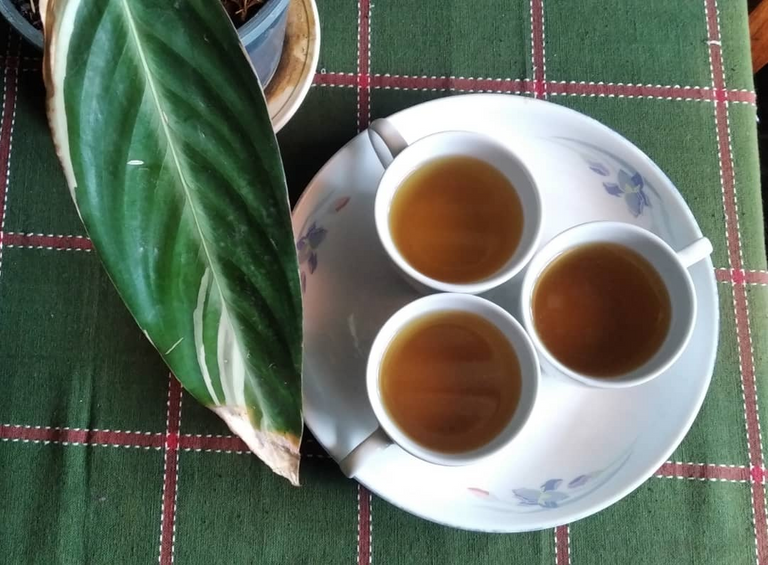 Aquí en Venezuela llamamos guarapo al café que nos sale más claro, menos fuerte, pero también coloquialmente hablando a todas las infusiones que hacemos con plantitas medicinales, que además tenemos casi siempre sembradas en nuestro patio. Cuando tenemos hijos estamos siempre pendientes (mi caso) de aprender para que sirve cada planta y buscando la mejoría en salud cuando vemos que son cosas sencillas y que con un tecito basta.
Here in Venezuela we call guarapo the coffee that comes out clearer, less strong, but also colloquially speaking to all the infusions that we make with medicinal plants, which we also almost always have planted in our backyard. When we have children we are always pending (my case) of learning what each plant is for and looking for improvement in health when we see that they are simple things and that a little tea is enough.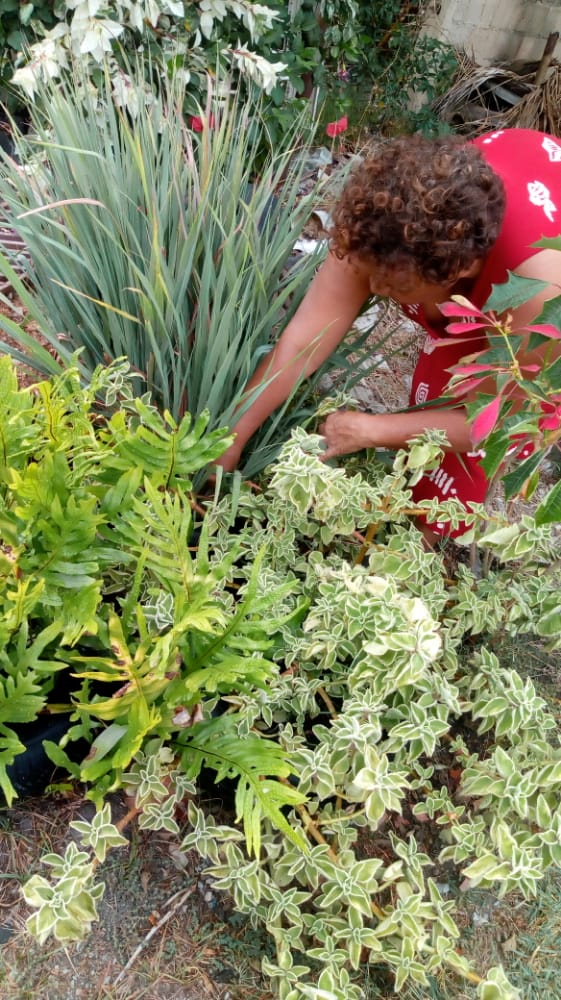 Por ejemplo tengo malojillo, albahaca, sàbila, poleo, orégano orejón, tengo mango, guanábana, guayaba, túa túa, llantén, etc. Ya mis hijas cuando tienen dolor menstrual buscan y se preparan su guarapo de malojillo.
For example, I have malojillo, basil, sàbila, pennyroyal, oregano orejón, I have mango, soursop, guava, túa túa, plantain, etc. My daughters, when they have menstrual pain, look for and prepare their guarapo de malojillo.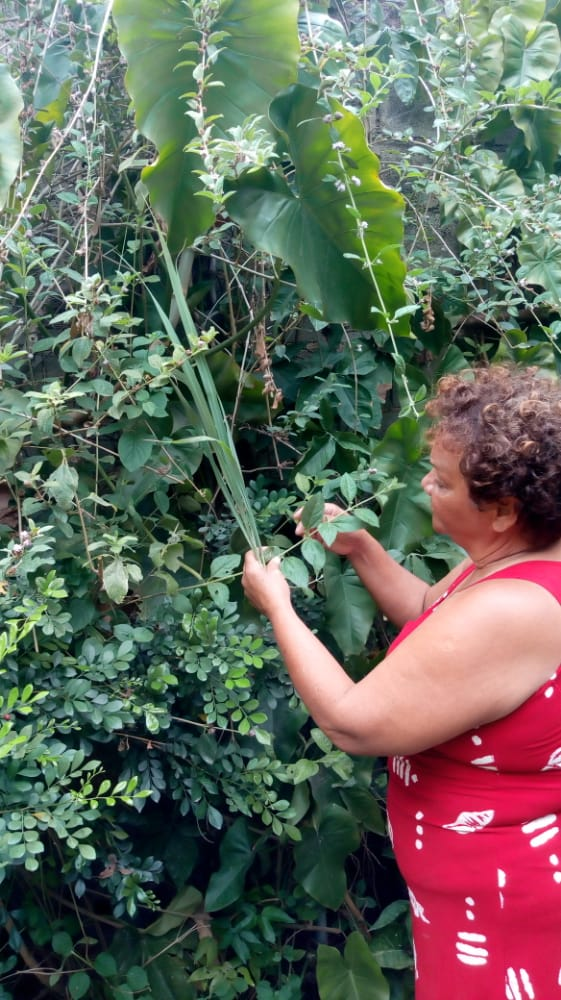 Se nos ha hecho costumbre en las noches frías (y no tan frías) preparar nuestro famoso guarapo pa dormir.
On cold nights (and not so cold) it has become customary for us to prepare our famous guarapo to sleep.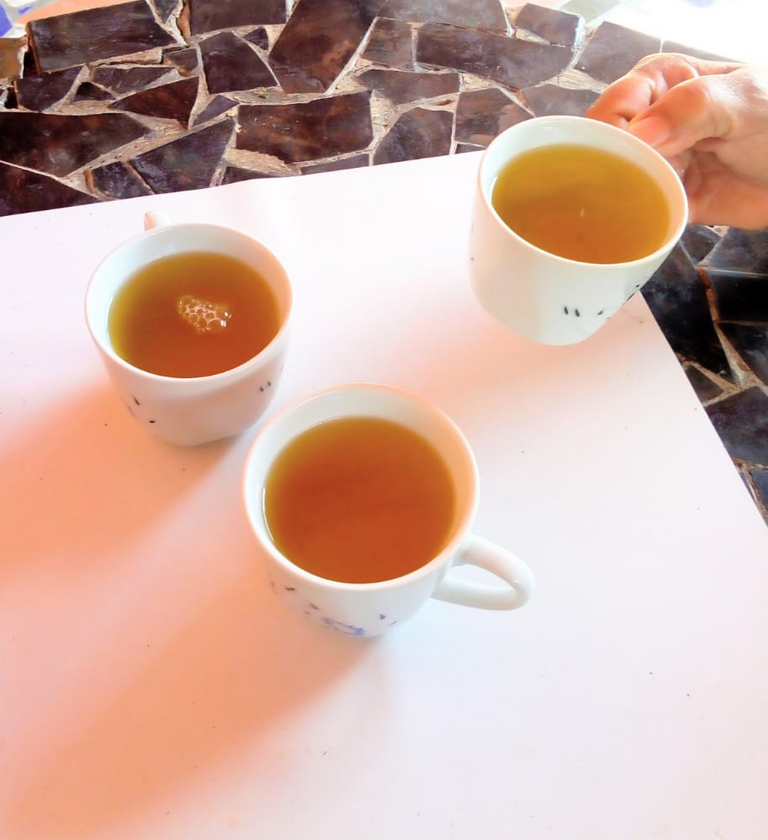 ¡Mami, un guarapito pa'dormir mejor porfa! - Mommy, a little guarapito to sleep better please!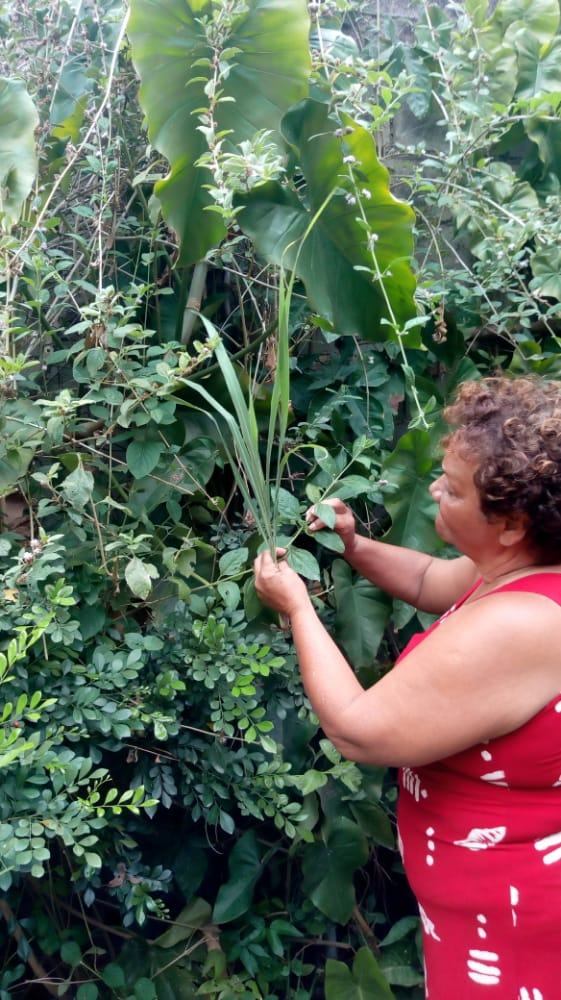 Ingredientes: 🍃1 ramita de malojillo ( con su tallo), 🍃 2 a 3 hojas de orégano orejón, 🍃 7 hojas de poleo, 🍬 azúcar al gusto.
Ingredients:🍃 1 sprig of malojillo (with its stem), 🍃2 to 3 oregano leaves, 🍃 7 pennyroyal leaves, 🍬 sugar to taste.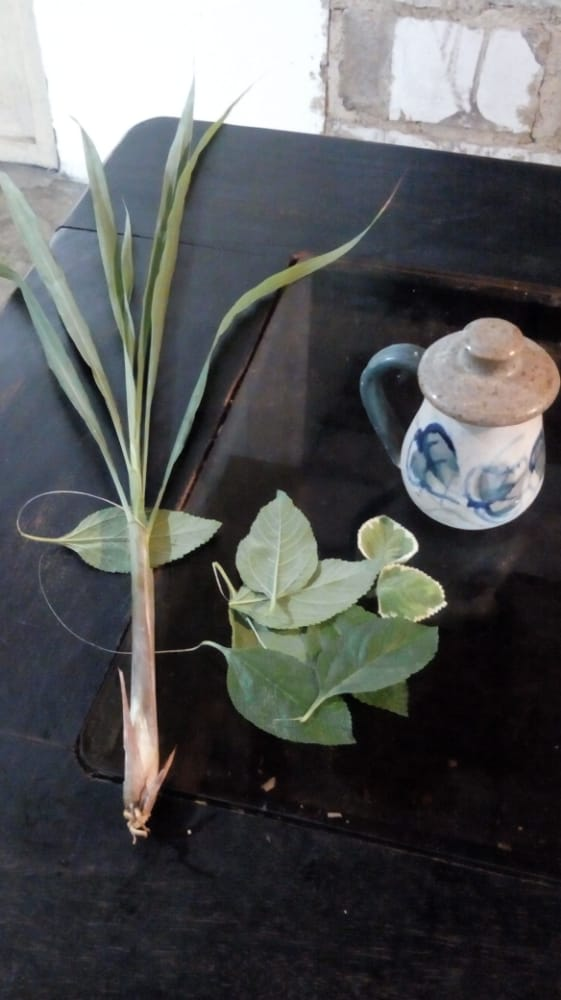 En una olla colocamos el agua, la ramita de malojillo (machacando un poco el tallo, me parece que suelta más sustancia)
In a pot we put the water, the sprig of malojillo (crushing the stem a little, it seems to me that it releases more substance)

Las hojas de orégano orejón y las de poleo, tapo y dejo hervir como por tres minutos, apago el fuego y dejo reposar un poquito, luego cuelo, sirvo y endulzo según cada quién. El color y el aroma son fabulosos. Cada planta con sus propiedades, pero para nosotros es relajante y nos ayuda conciliar el sueño
The oregano leaves and those of pennyroyal, cover and boil for about three minutes, turn off the heat and let it rest a little, then strain, serve and sweeten according to each person. The color and aroma are fabulous. Each plant with its properties, but for us it is relaxing and helps us fall asleep

¡Que rico ese guarapito de anoche vale! - How delicious that guarapito from last night is worth!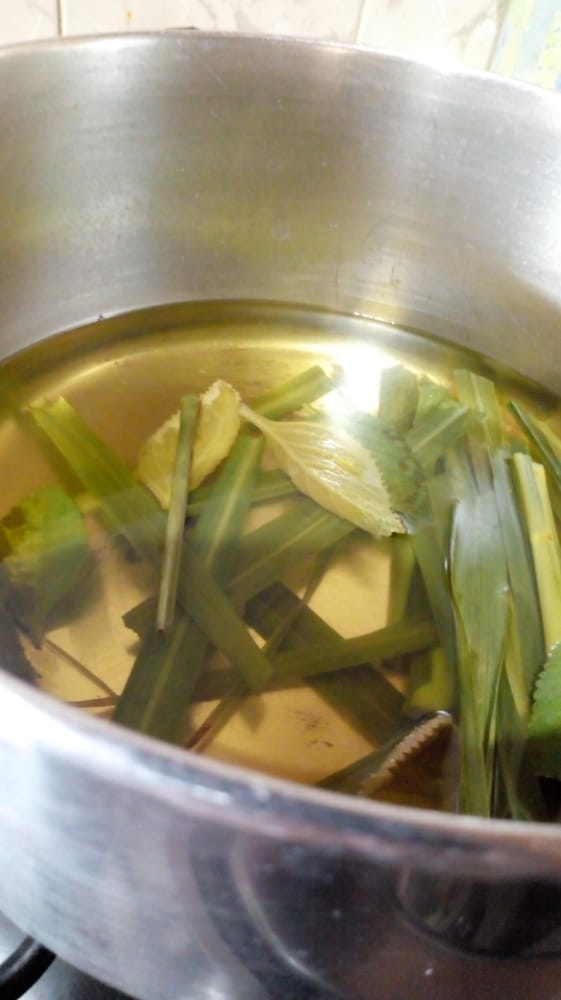 Dentro de las propiedades de éstas plantas tenemos:
POLEO: Antiespasmódico, baja la fiebre, combate bacterias, excelente para la digestión, atenúa síntomas del refriado, es relajante etc.
MALOJILLO: Rico en antioxidantes, antiflamatorio, analgésico,ayuda a regular el colesterol, alivia gripes, etc.
ORÉGANO OREJÓN: excelente para el sistema digestivo, catarros, antioxidante, lucha contra bacterias, etc.

Among the properties of these plants we have:
POLEO: Antispasmodic, lowers fever, fights bacteria, excellent for digestion, reduces cold symptoms, is relaxing, etc.
MALOJILLO: Rich in antioxidants, anti-inflammatory, analgesic, helps regulate cholesterol, relieves flu, etc.
OREGANO OREJÓN: excellent for the digestive system, colds, antioxidant, fights against bacteria, etc.

Tips: Si la planta de malojillo al arrancarla sale con raíz, corta ésta dos dedos más arriba y vuelve a sembrar así siempre tendrás ésta planta en casa, es ràpido su crecimiento.
Tips: If the malojillo plant when you pull it out comes out with the root, cut it two fingers higher and re-sow so that you will always have this plant at home, its growth is fast.
Espero les haya gustado y preparen sus guarapitos, tienen múltiples efectos favorables a la salud. Chao hive!
I hope you liked it and prepare your guarapitos, they have multiple favorable health effects. Bye hive!