Hi good people, Hope every one of you are in good health. I love to read all the recipes that you are posting in this community. So I was thinking why I don't share my new recipe that I cooked few days back.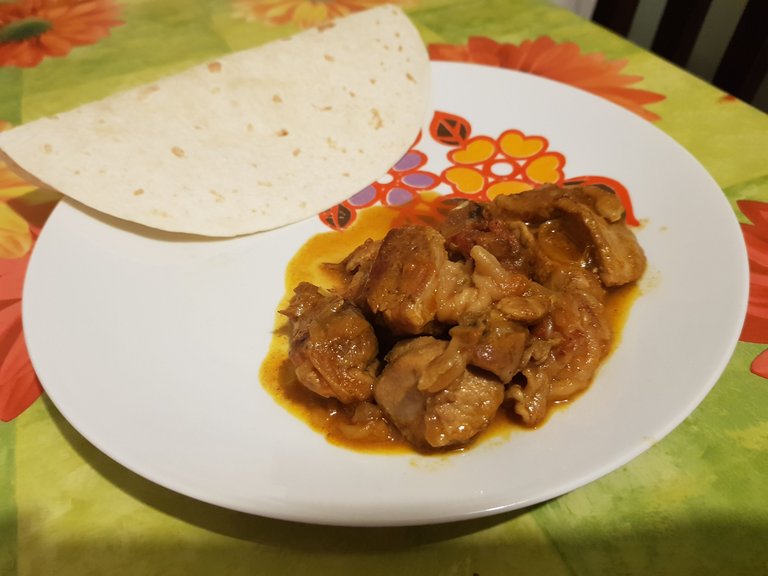 I mostly cook chicken curry which is common to several countries including India, countries in Asia and the Caribbean. Frankly speaking, I got fed-up with chicken curry and I wanted to try something new. So, I bought Turkey for the first time and wanted to make a delicious and spicy dish with it. This turkey curry recipe was a chicken curry. As a result, instead of turkey, you can substitute chicken. So, let's get started with the process and the required ingredient.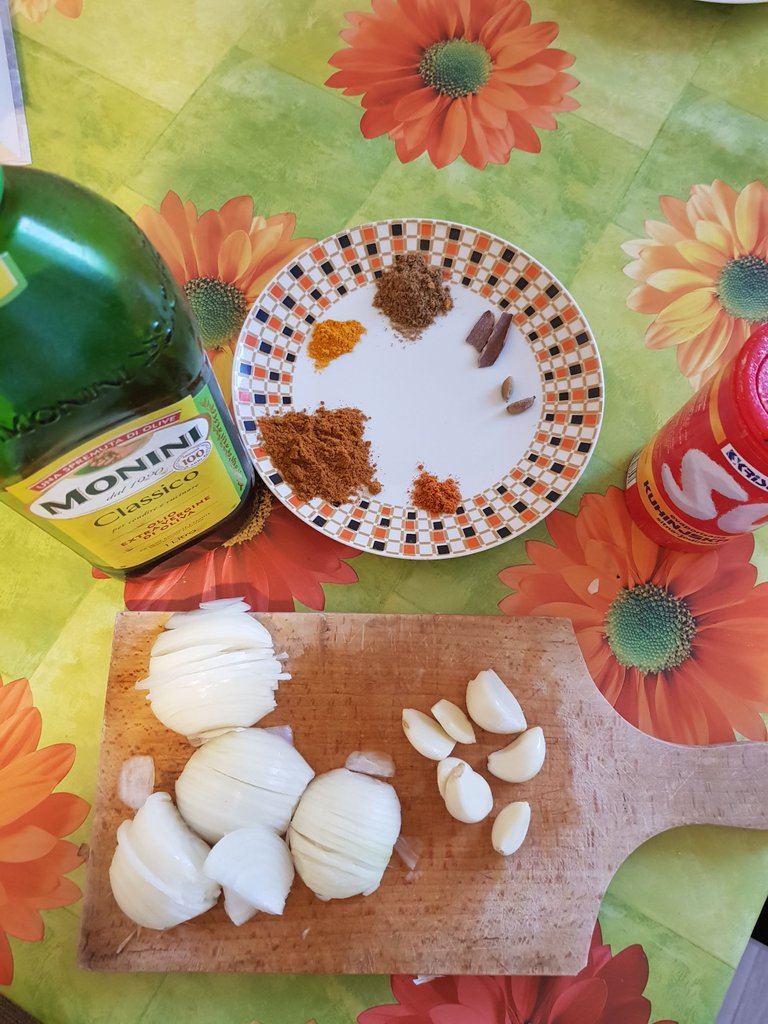 Ingredients
• 2 Turkey legs (800g) - cut into bite sized pieces
• 3 tablespoons olive oil
• 2 large onions - finely chopped
• Garlic
• 1 teaspoon red chili powder
• 1 teaspoon cumin
• ½ teaspoon turmeric
• 1 tablespoon garam masala
• 2 tomatoes - diced
• 2 pieces Cardamom
• Cinnamon
Instructions
Cut the leg pieces into bite sized pieces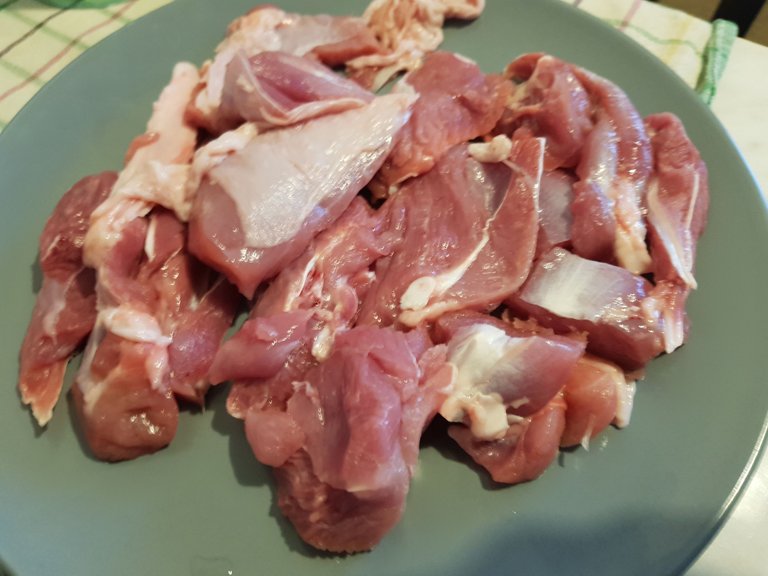 Heat the pan over medium height and then add chopped onions, garlic, cinnamon, cardamom and fry until lightly browned and translucent.


Now stir in the chili powder, curry powder, cumin, turmeric and garam masala.

Stir it all up to coat the onions.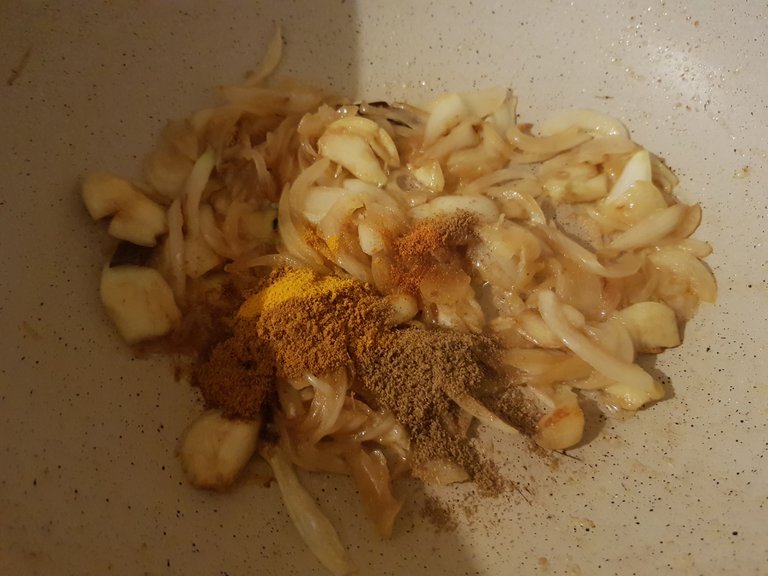 Toss in the chopped tomatoes followed by the turkey pieces and stir it all up really well.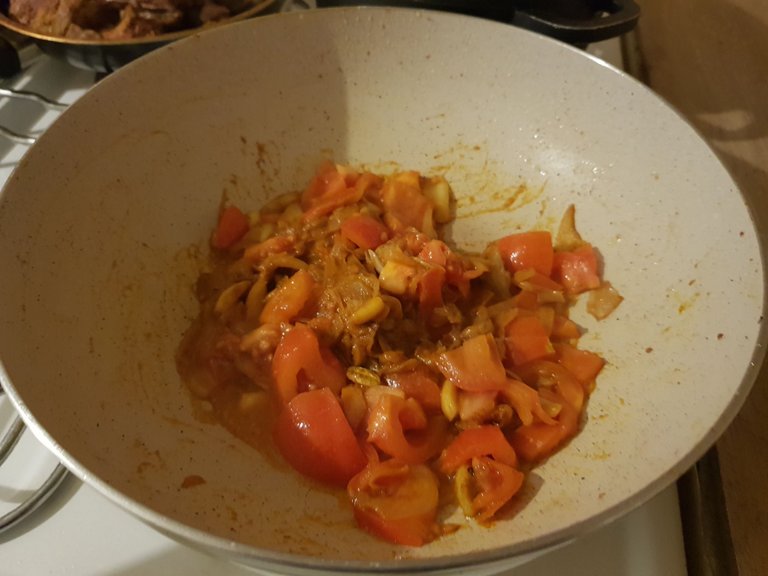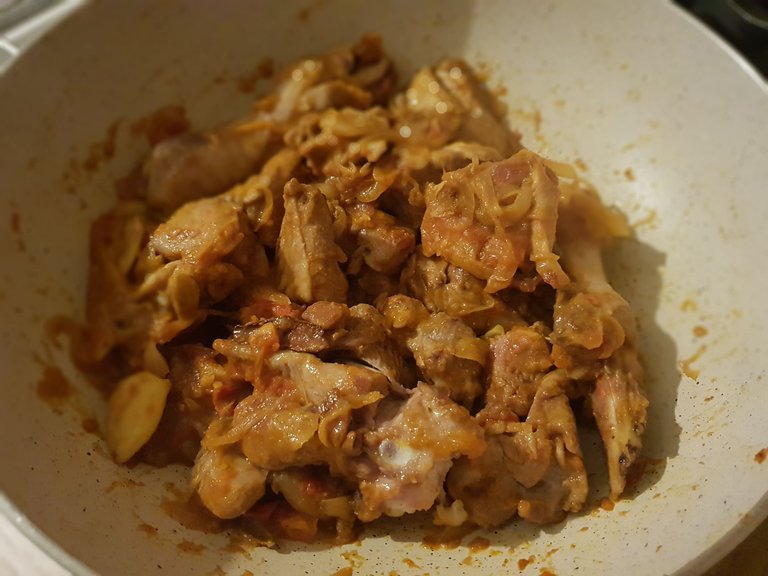 Fry for about three minutes and then add just enough water and cover.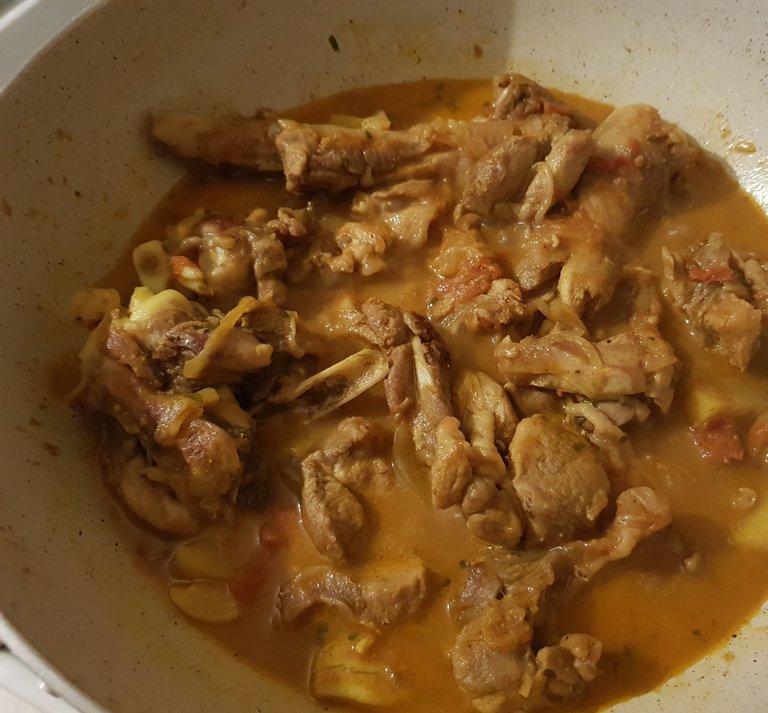 Allow to simmer until the turkey is cooked through.

Add salt and pepper to taste and serve with rice or Tortilla.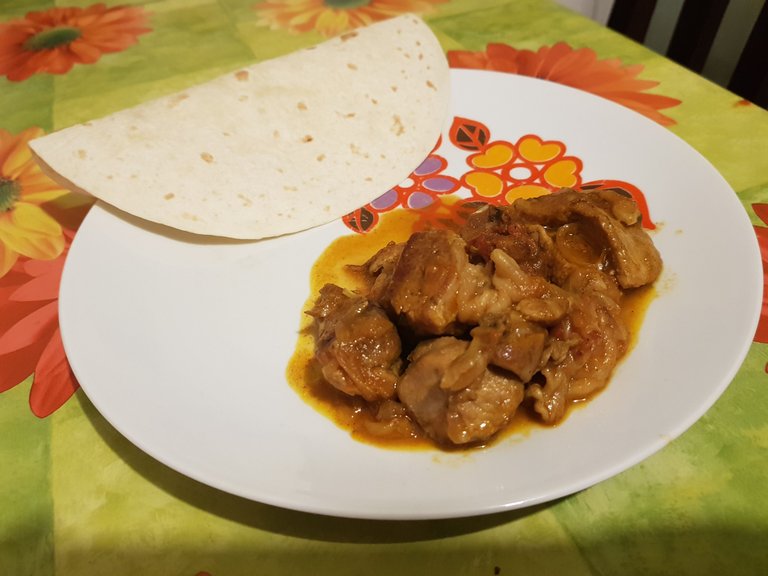 I must say I was very happy how it tasted. I hope you will try to make this and don't forget to let me know if you do so. I'd be delighted to hear from you.