I have left-over boiled pasta and steamed green beans from yesterday's meal of my children. I spotted tofu, too. So why not make a Pasta with tofu.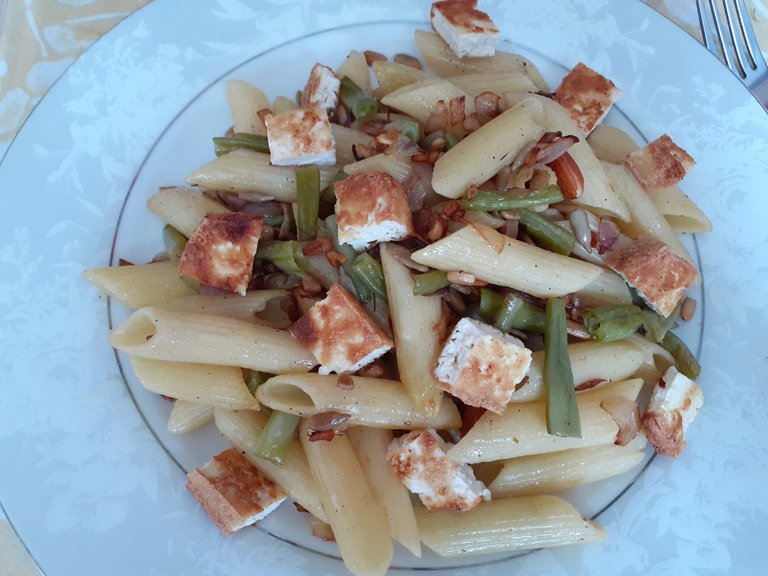 As much as I can, I would like to finish first whatever's available in the fridge or pantry and make something of it before going food shopping again.
Ingredients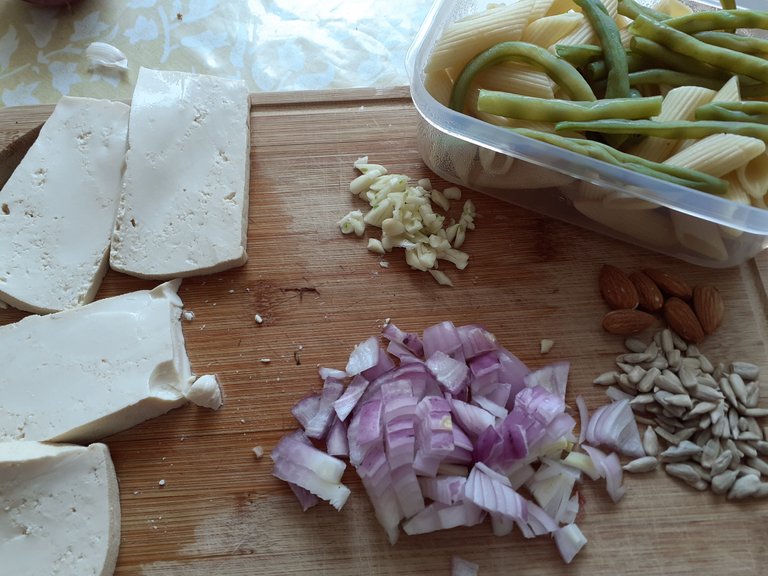 Boiled pasta
Steamed green beans, chopped
Garlic, minced
Onion, diced
Almond
Sunflower seeds
Tofu, fried
Olive oil, as needed
Preparations
Fry the Tofu in olive oil until brown on both sides. Set aside and chopped in cubed.
In the same pan, Add oil and Saute garlic and onion until soft and aromatic.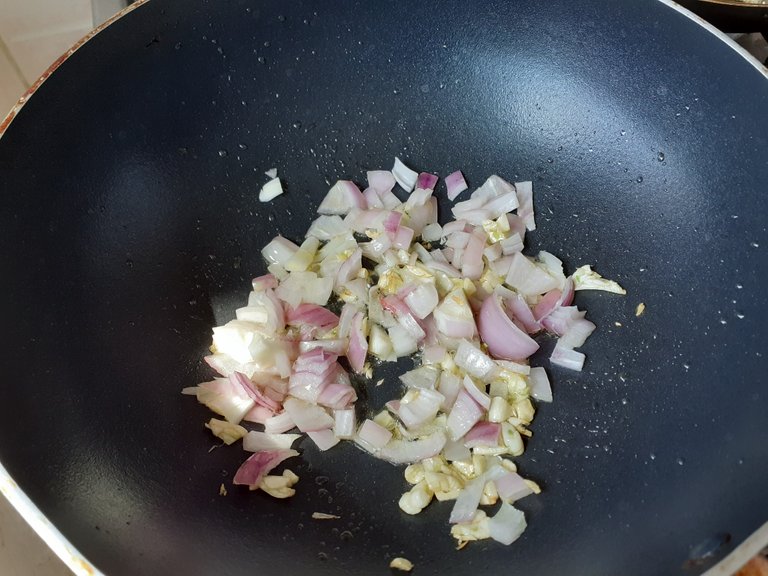 Add the almond and sunflower seeds, Stir well for a few minutes.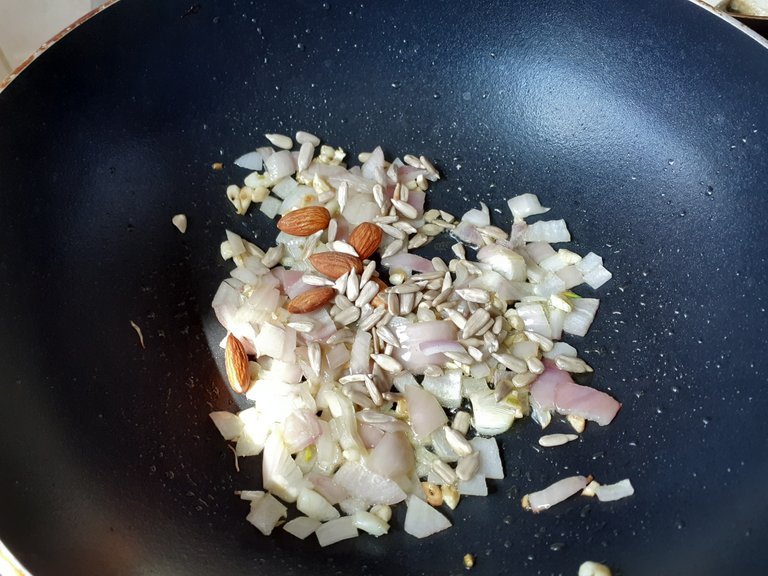 Add the boiled pasta and green beans. Mix until well combined.


Season with salt and pepper.

Topped with fried tofu for extra crunch and flavor.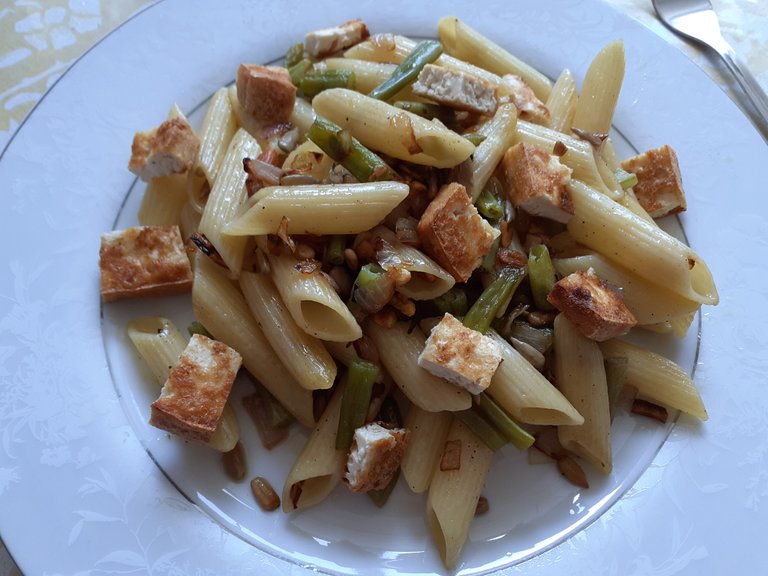 High in protein, Delicious and easy. A great alternative from red pasta. A healthy and flavorful 15 minutes meal.
Thank you for coming to another home cooked meal.
Have a wonderful day!