Yearning for fresh foods especially Beetroots… then I thought of making a quick salad and baked garden vegetables for lunch. All these vegetables are at hand. It's crunchy and tasty, certainly worth a try.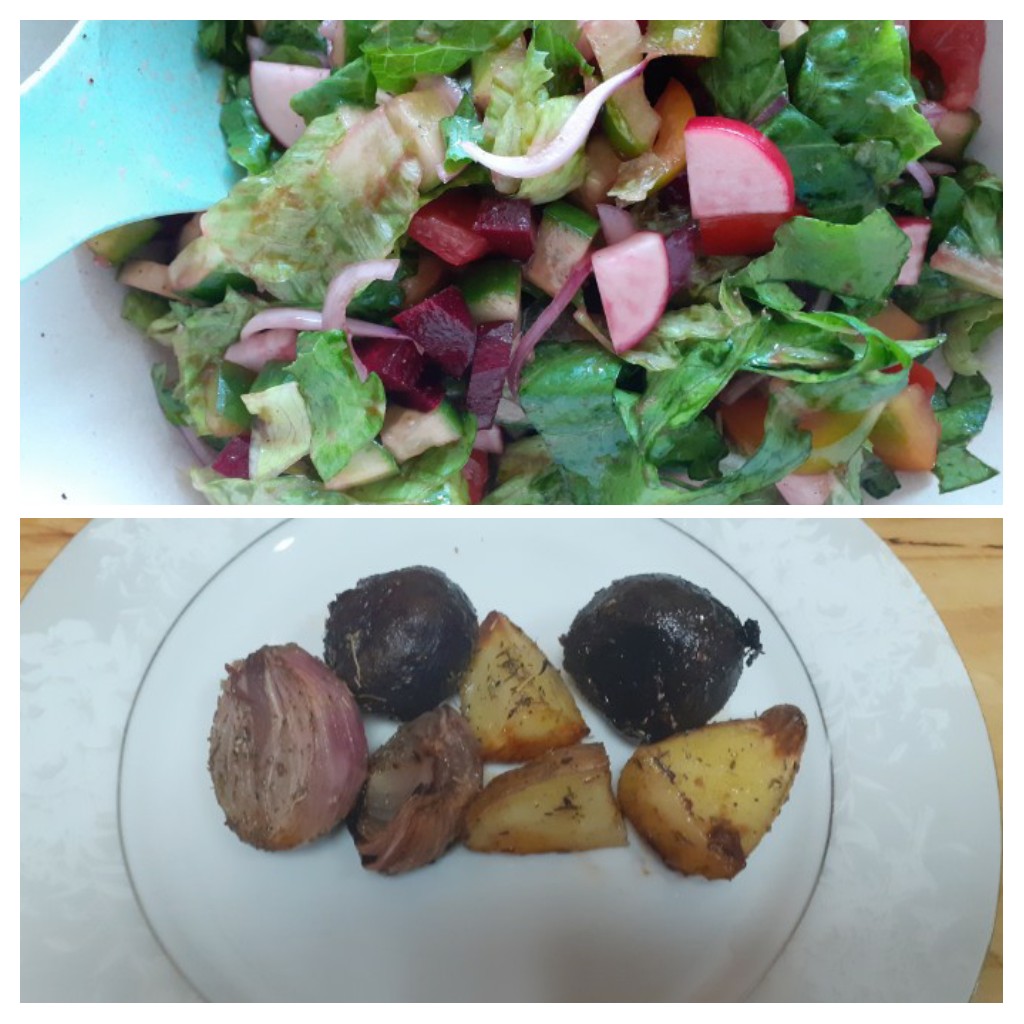 Salad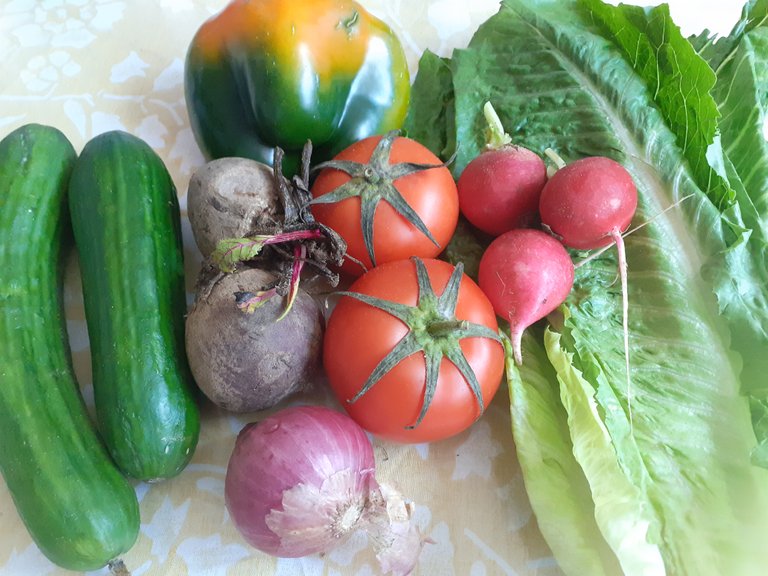 Ingredients
Beetroots
Cucumbers
Tomatoes
Green pepper
Lettuce
Radish
Onion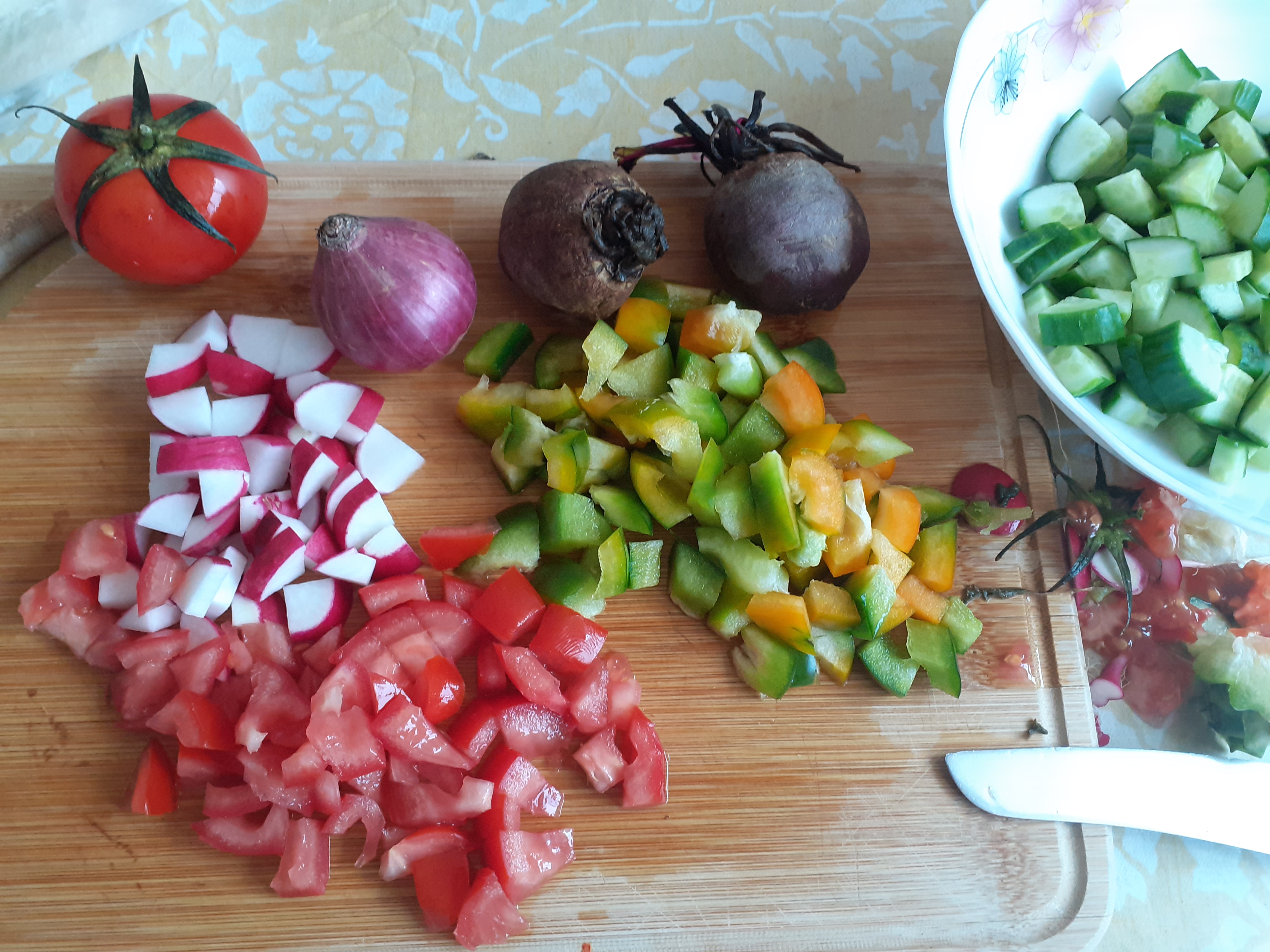 Preparations :
Simply chopped them in bite size pieces. For the vinaigrette, combine extra virgin olive oil, lemon juice, salt and black pepper into a jar or small bowl and mix. Add the dressing into the bowl and toss.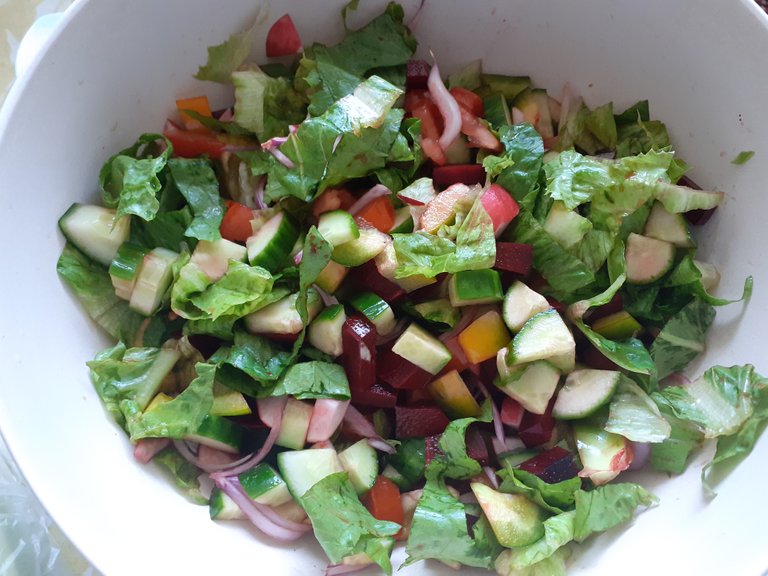 Baked Vegetables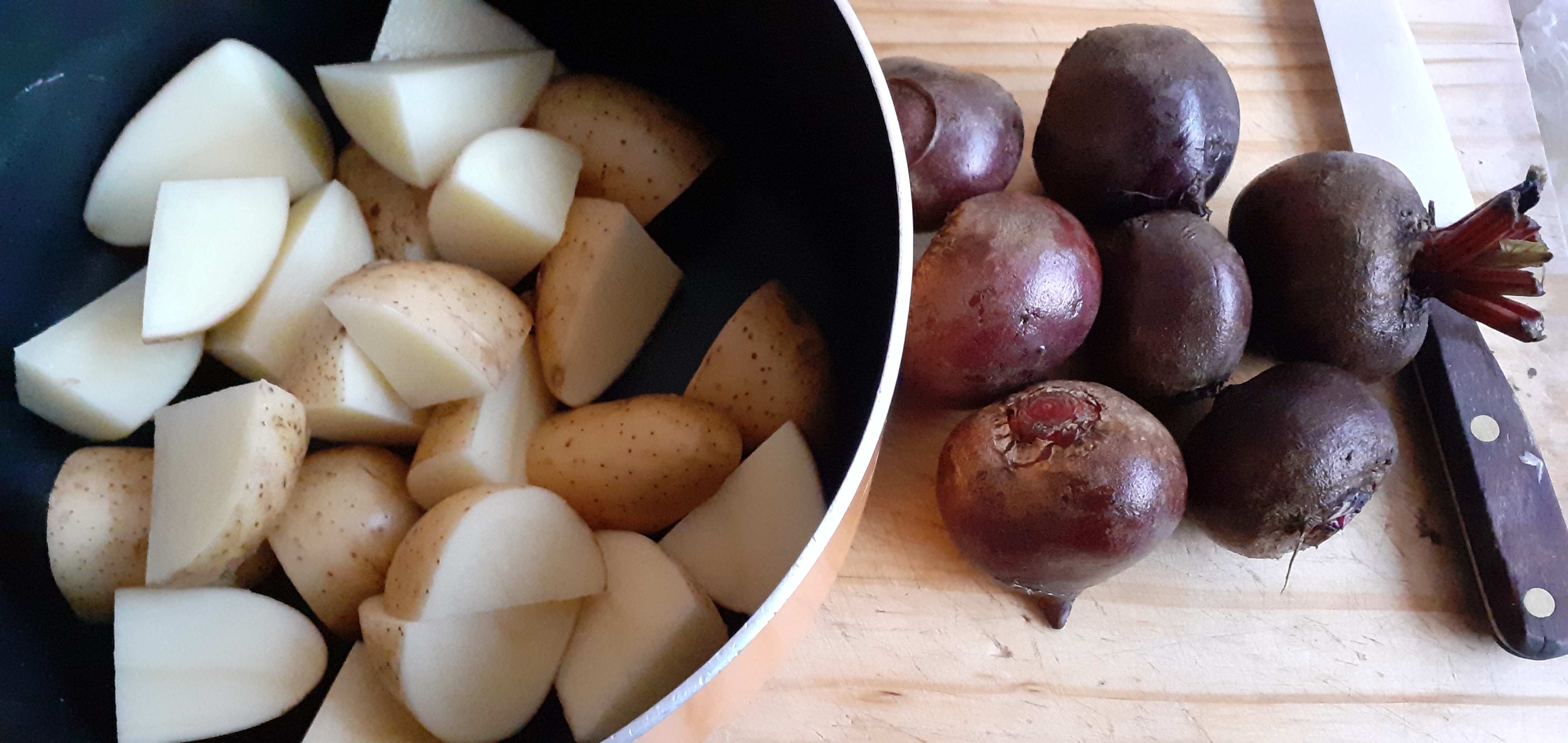 Ingredients
Beetroots, small
Potato, quartered
Onion
Garlic
Extra virgin olive oil, 3 tbsp
Thyme, dried, 1 tsp
Rosemary, dried, ½ tsp
Lemon juice
Salt and pepper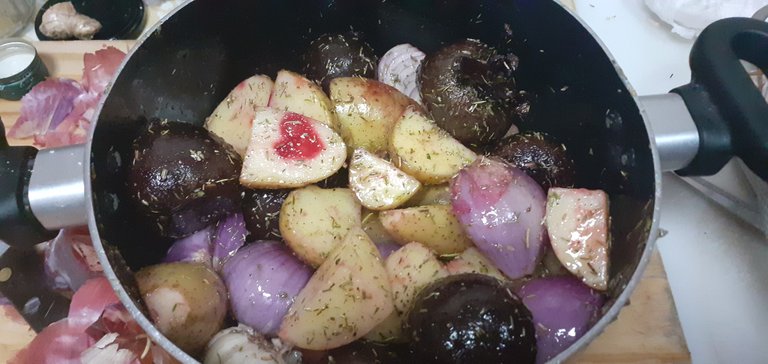 Preparations :
Preheat the oven to 400 degree fahrenheit.

Boil potatoes and beetroots for 15 minutes and drain.

Add the rest of the ingredients and mix to combine well.

Grease the baking dish and place the vegetables. Bake it for 40 - 50 minutes or until vegetables are tender. (stir halfway through the bake time).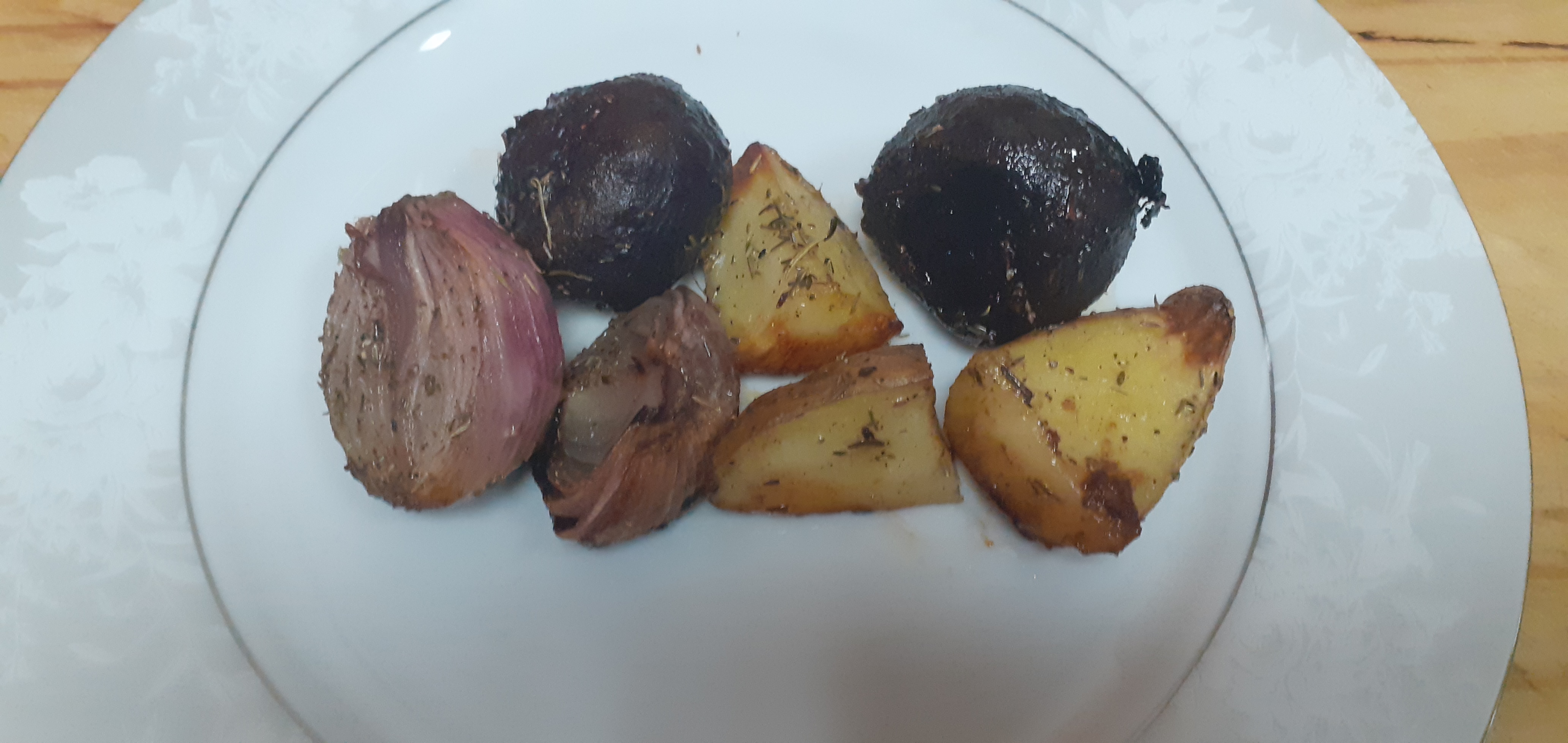 I hope you like it. Please comment below what you think.
Thank you and have a wonderful day!
---
Posted via foodiesunite.net