Hello beautiful foodies! Paneer is a cottage cheese that is popular in India. This delicious paneer is cooked in various ways and styles.
Today I am going to make a simple and quick paneer butter masala.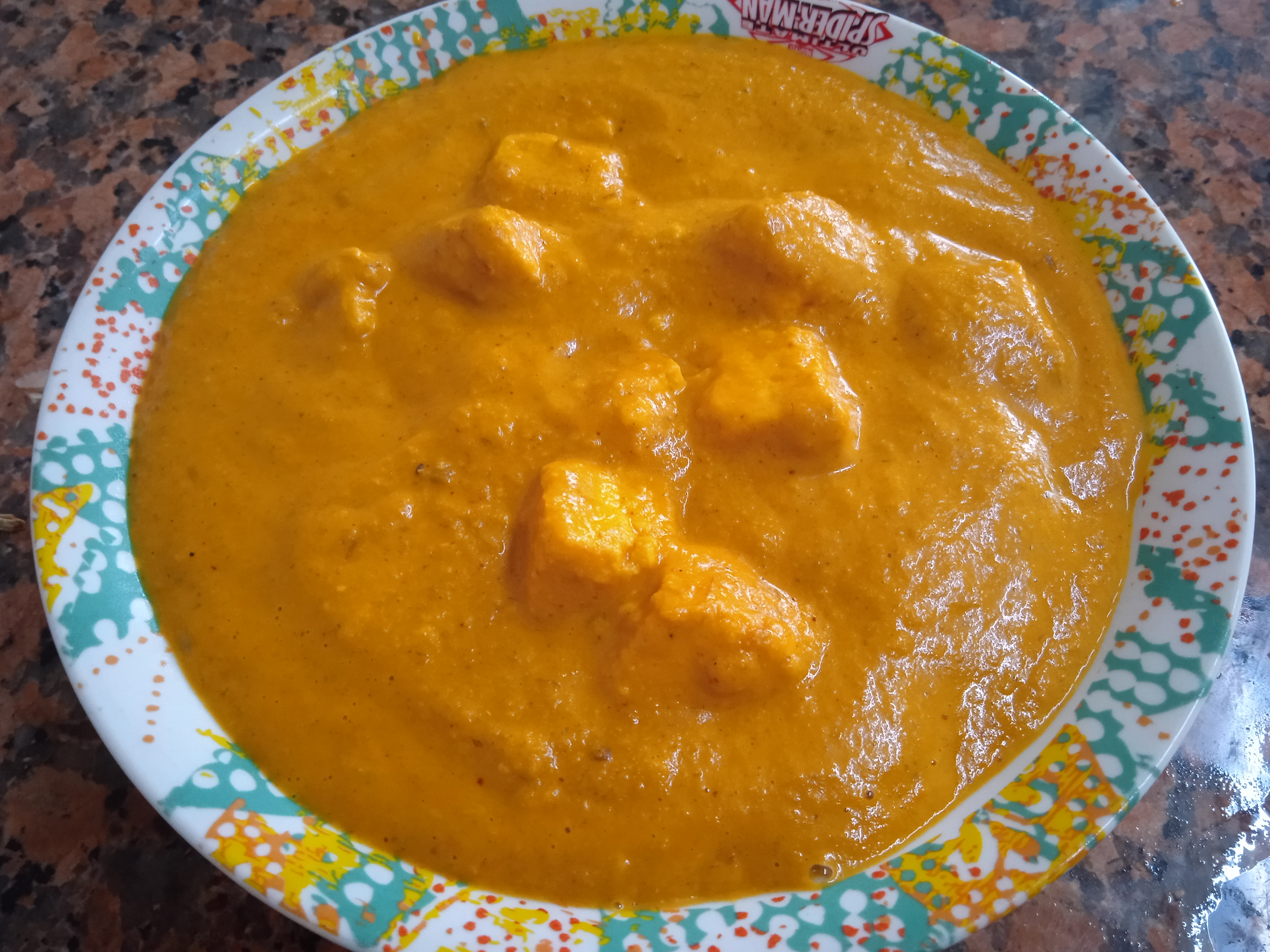 Ingredients:
Paneer 250 grms
Tomatoes 2med.
Onion 2 big.
Ginger garlic paste 1tspn
Green chili 3 pcs.
Cashews a handful
Coriander powder 1 1/2 powder
Chili powder 1 tspn
Turmeric 1/2 tspn
Cumin 1tspn
Garam masala powder 1/4 tspn.
Butter 30grms.
Cream 2-3 tbspn
Sugar 1/2 tspn
Methods: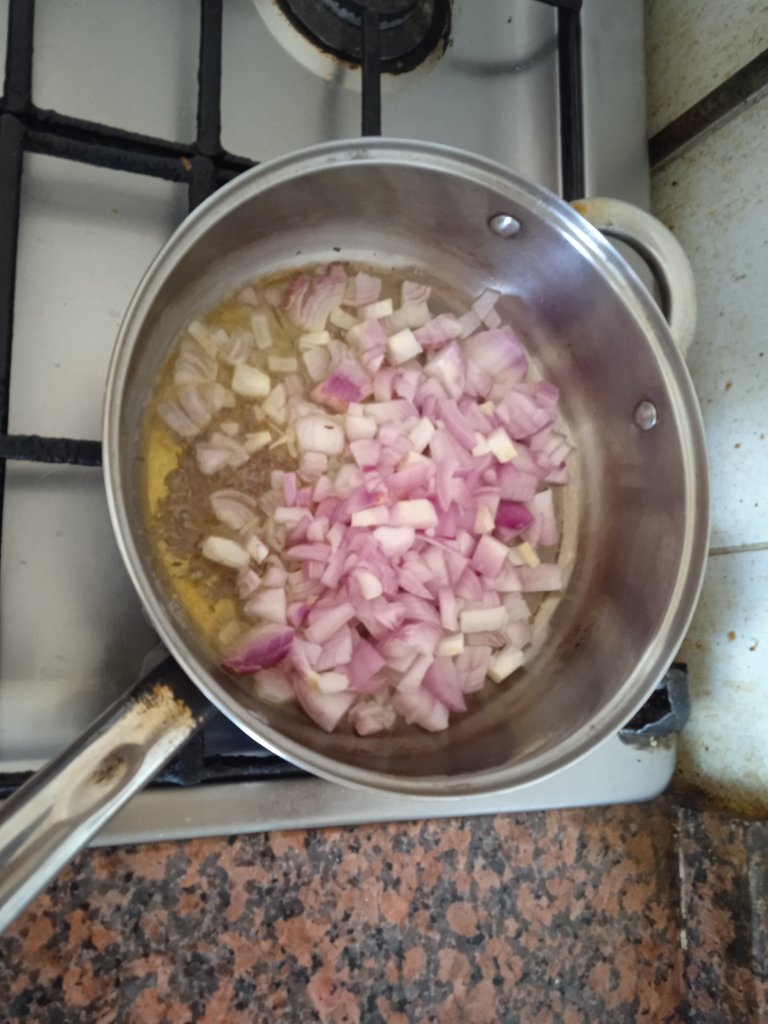 Heat oil in a pan. Add in cumin seeds and onions, saute till translucent.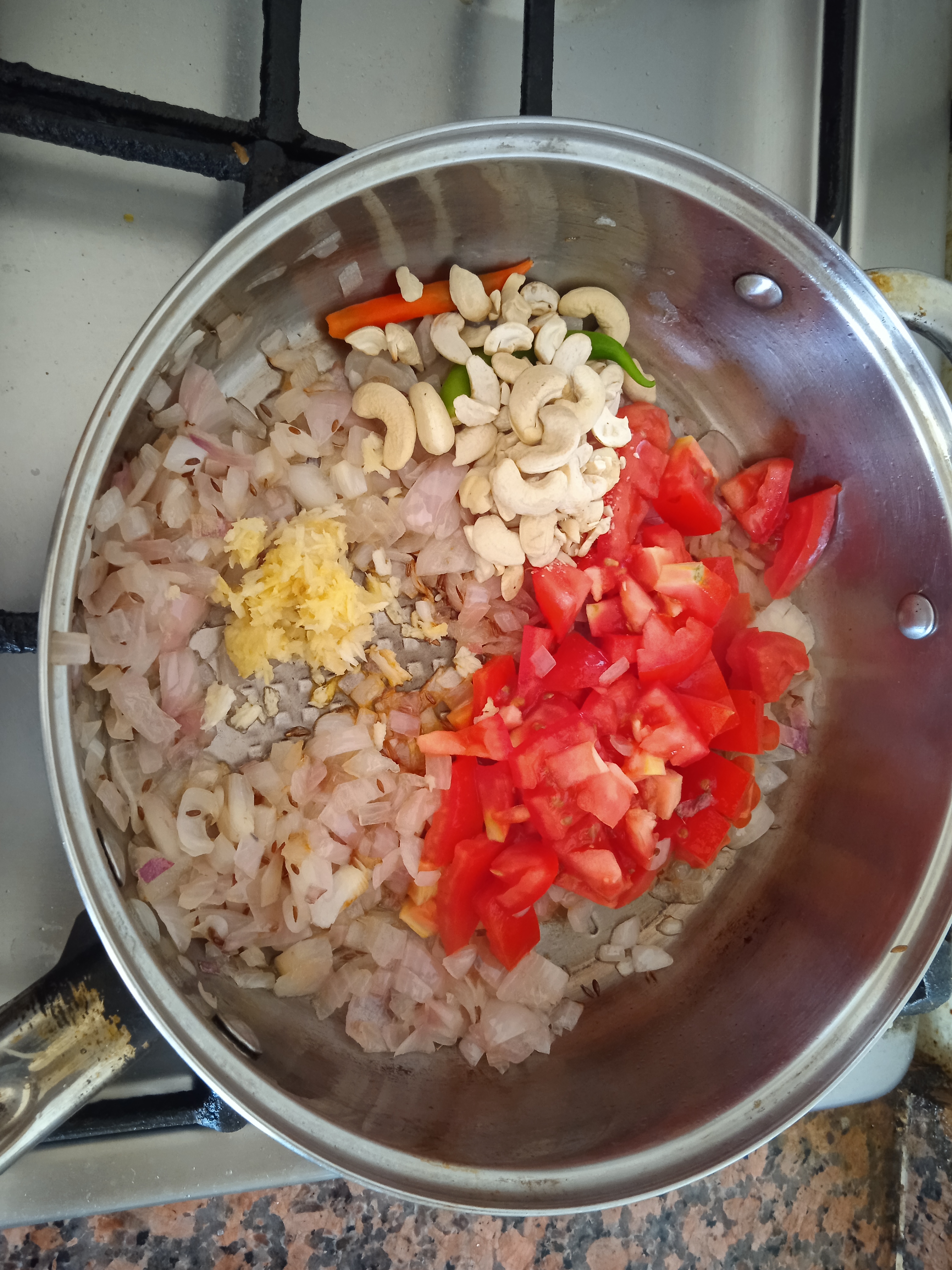 Add in ginger garlic paste, green chili, tomatoes and cashews.
Saute for 2min.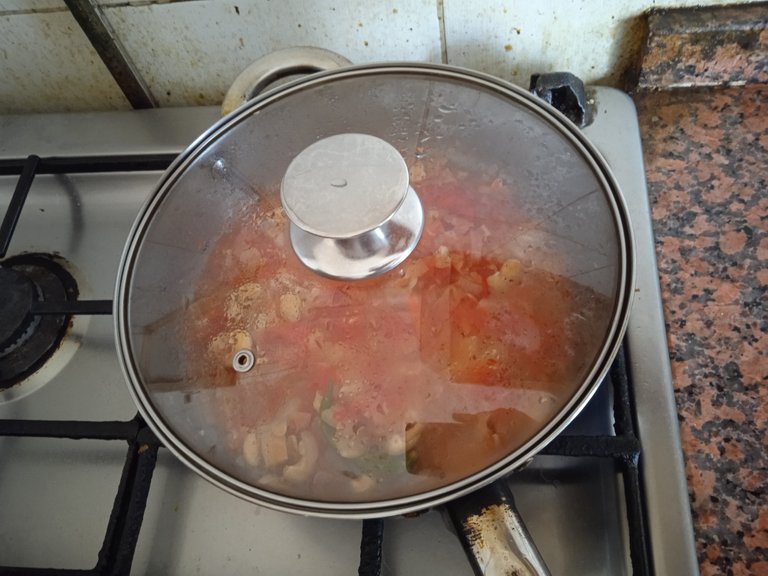 Pour in half cup of water. Put to lid. Cook tomatoes in low fire. Stir occasionally.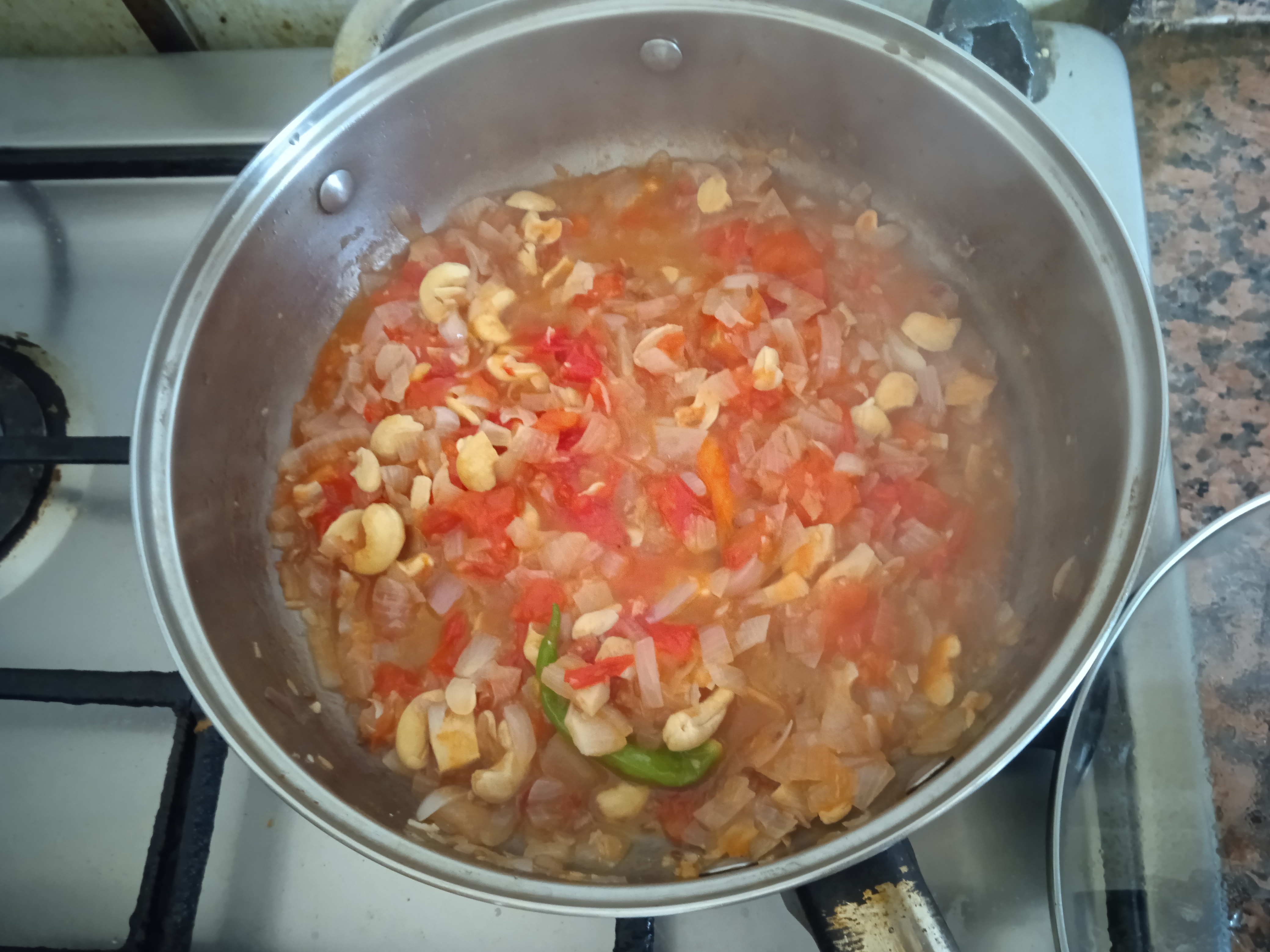 Tomatoes are well cooked.
Switch off flame. And cool down.
Transfer to a blender. Puree till smooth in texture.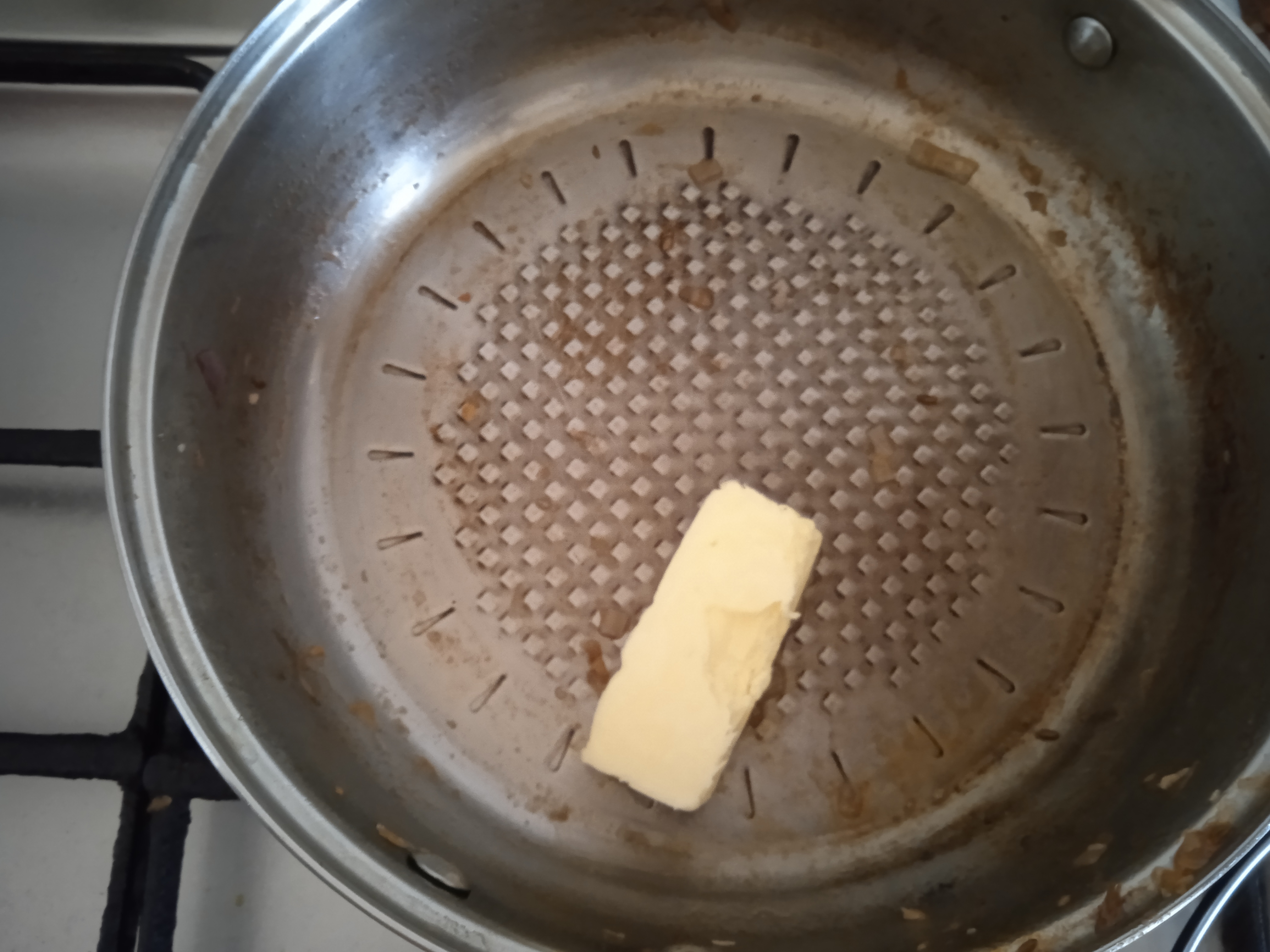 In the same pan, add in butter.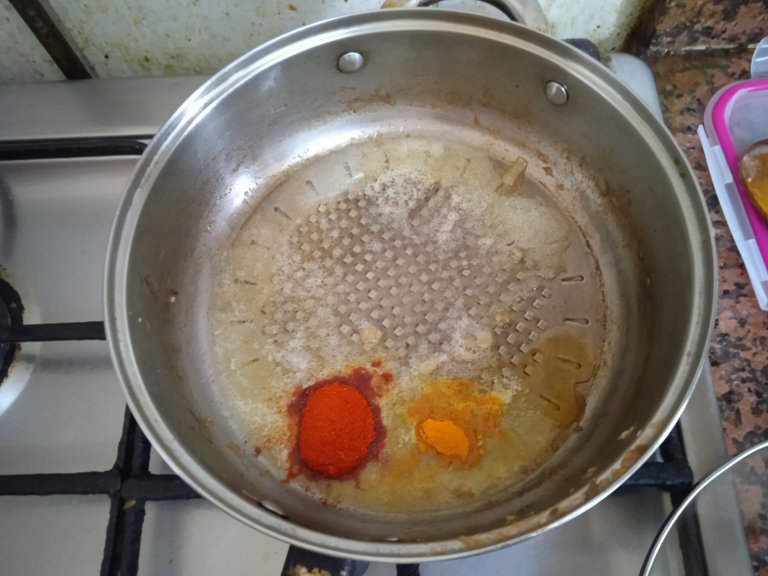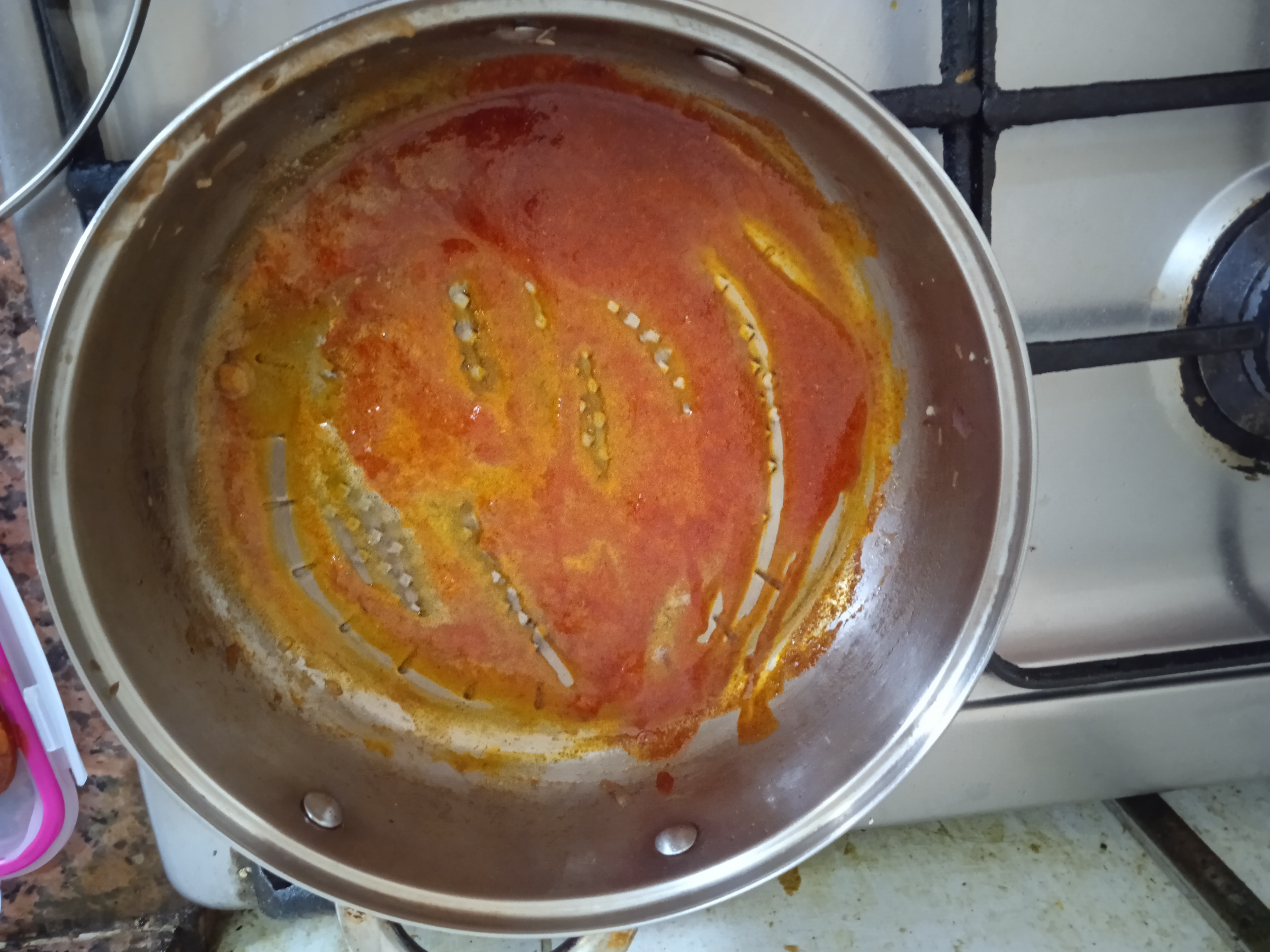 Add in chili, salt and turmeric powder.
Saute for 30 seconds in a very low fire.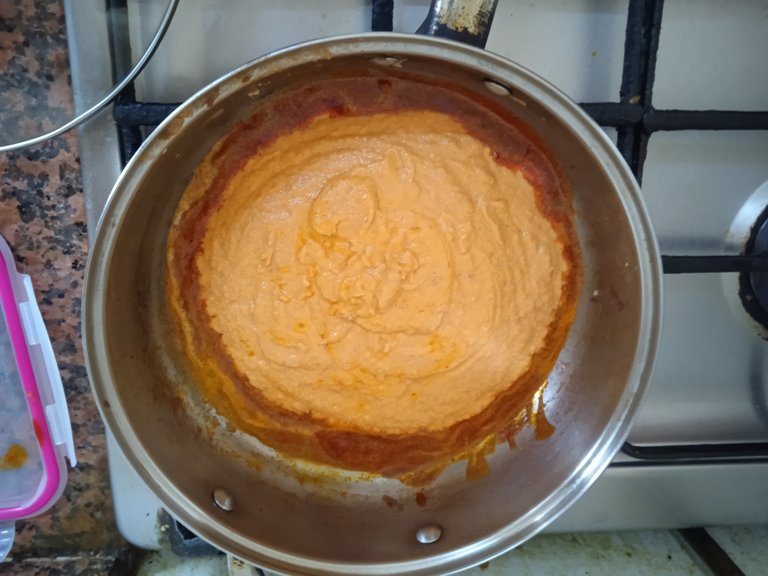 Pour in onion tomato puree.
Stir.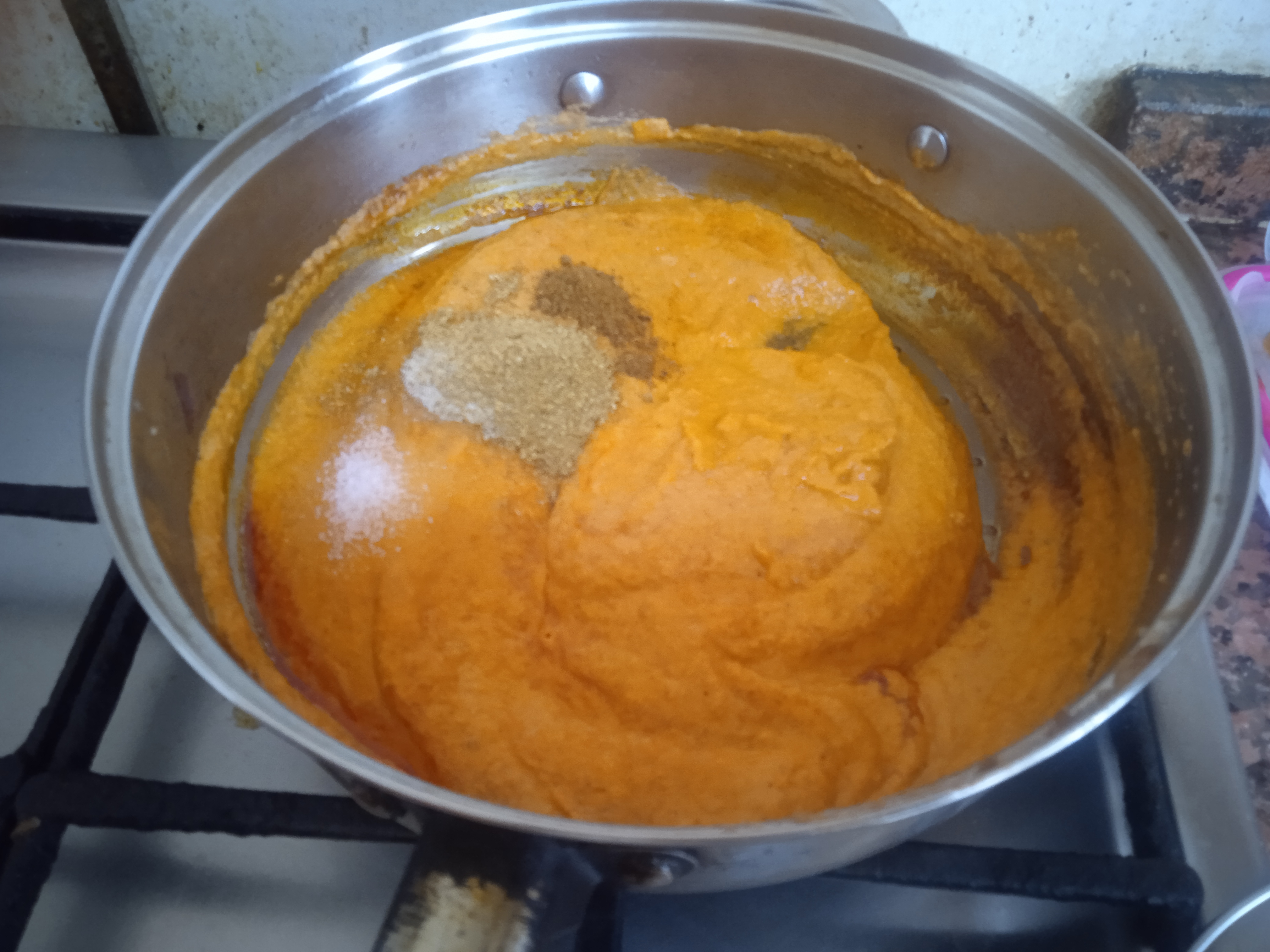 Add in coriander powder and garam masala and sugar 1/2 tspn. mix.
Add 1/2 cup of water. Simmer for 3 min.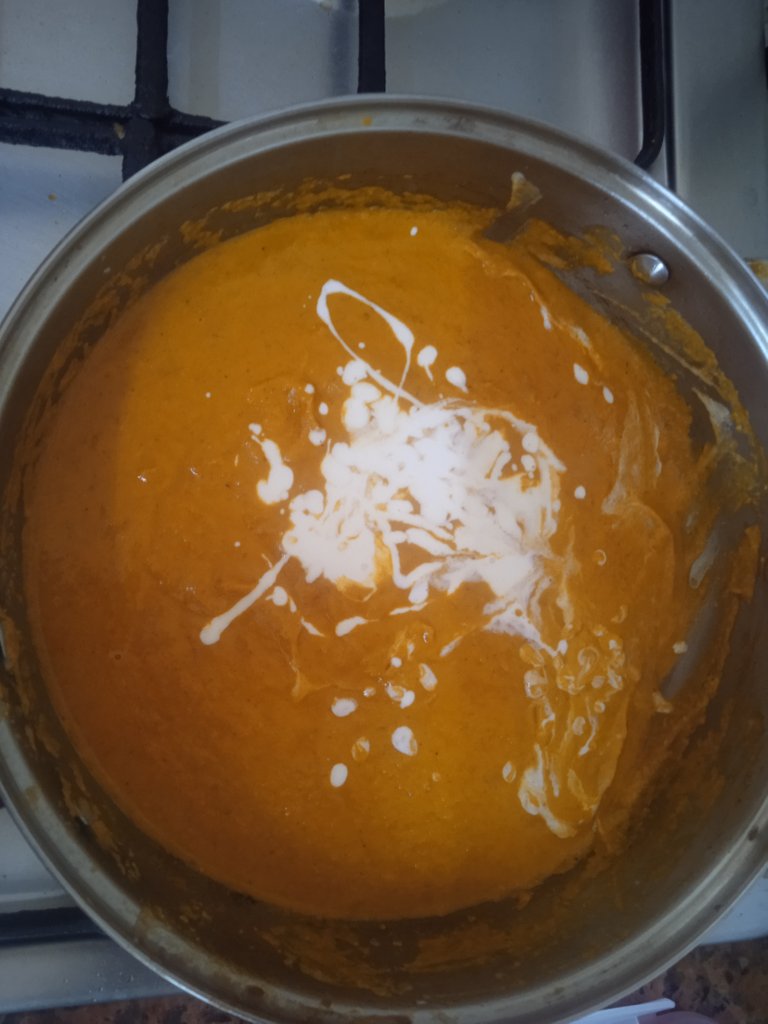 Add in cream. Stir.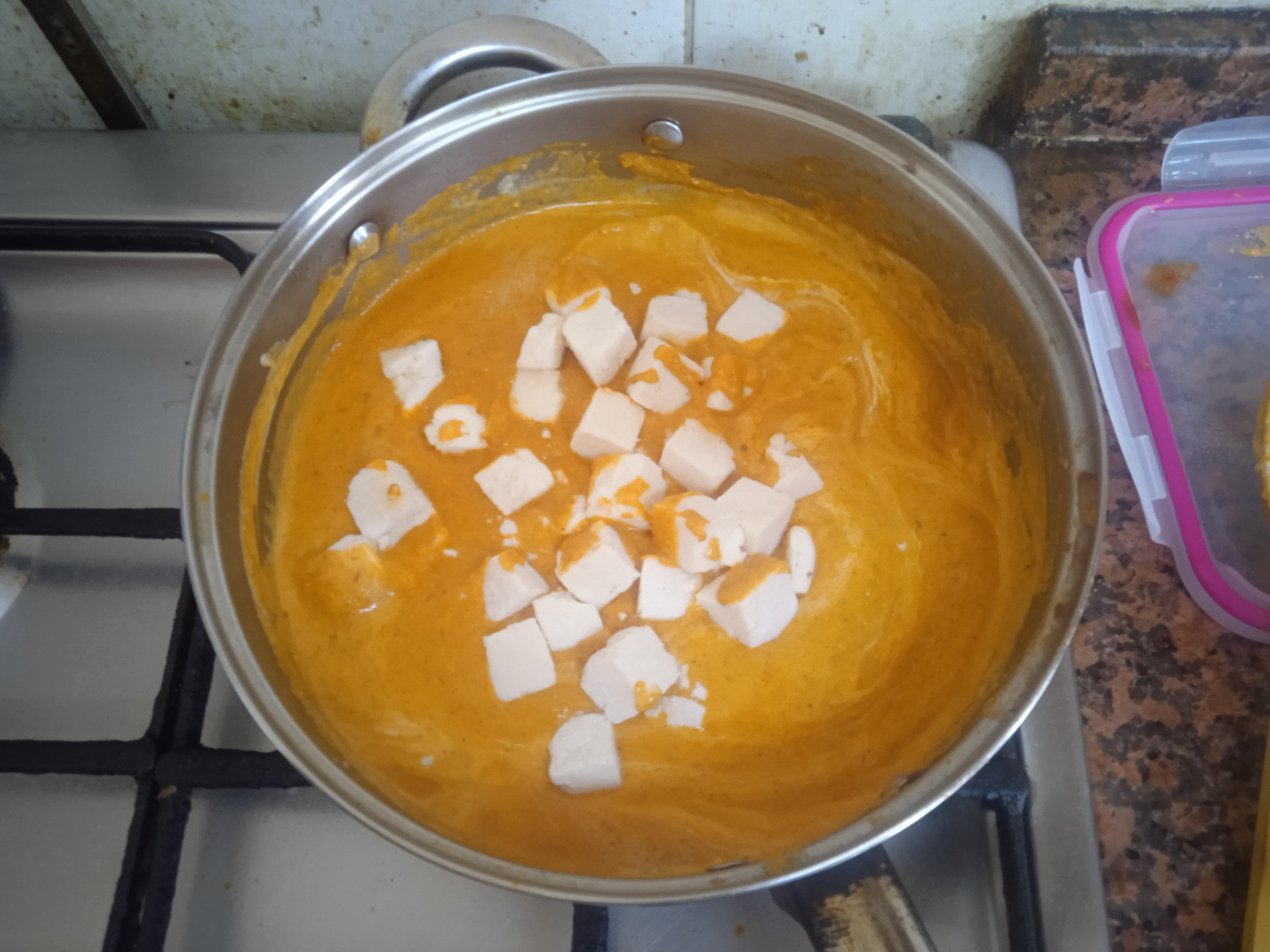 Add in paneer. Mix. Put to lid Cook for 5 minutes, then switch off flame. Stir occasionally.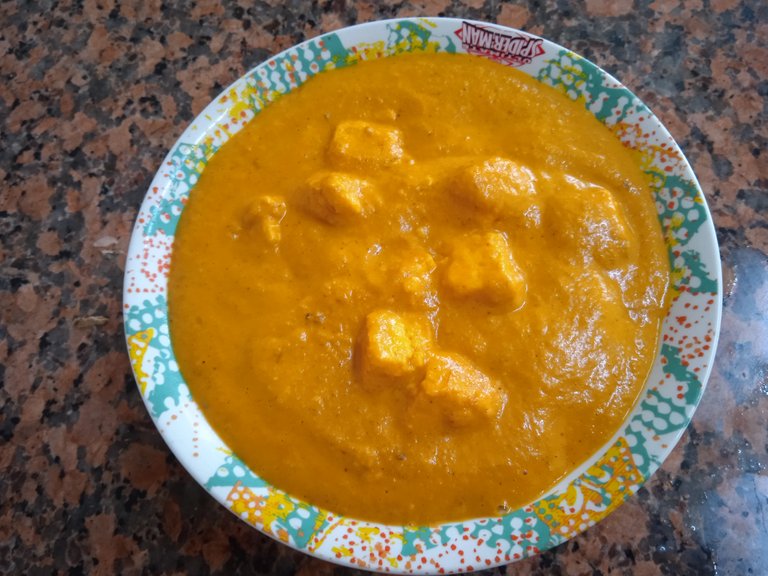 Paneer is ready to serve with rice or chappati.
Thank you very much for dropping by!
---
Posted via foodiesunite.net