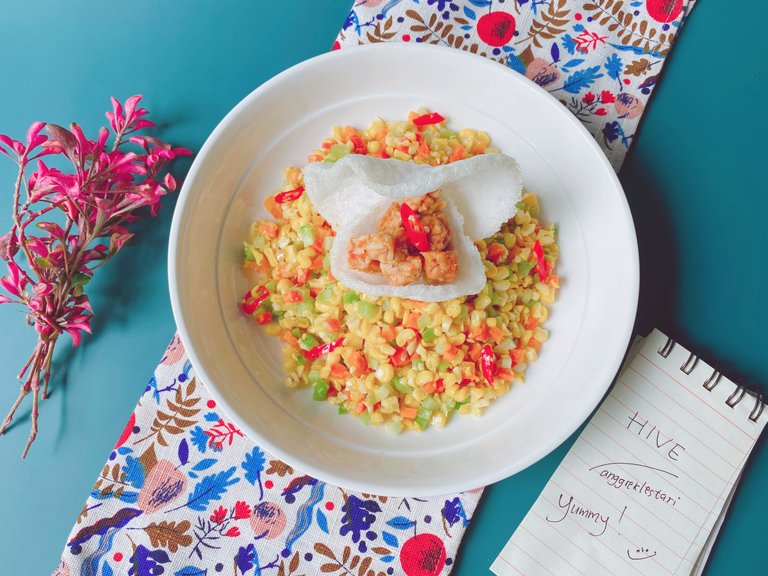 The alternative to rice is very exciting to explore. I had made cauliflower rice before. Then I tried to make another recipe.
Corn rice, that's how I named it. Although it may not have the same texture as rice. If it's cauliflower rice, it's more similar because it's smaller in texture.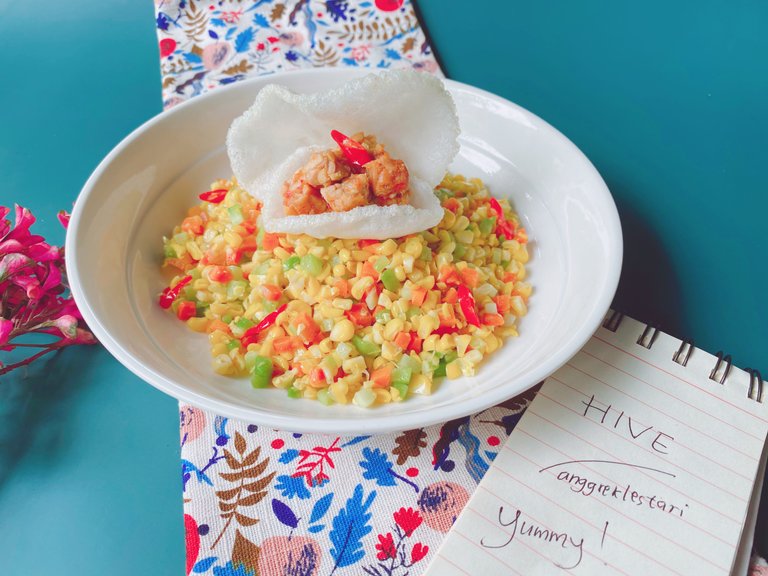 I named this menu "CORN RICE" because I think of it as a rice substitute for me. And I mix it with some vegetables so it's more practical and saves time.
The reason I made this recipe is that I am on a diet of rice and sugar.
So right now I have to live a healthier lifestyle than before. Avoid sugar, oil, and foods that have a high glycemic index.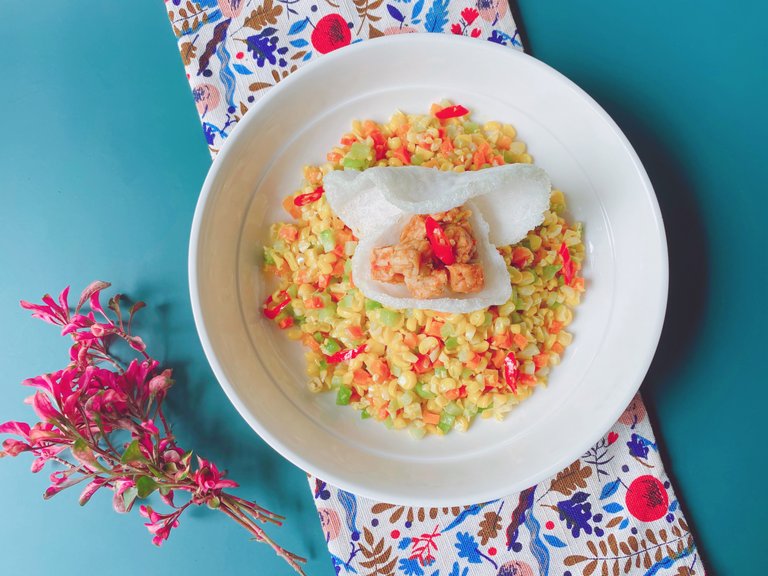 Corn is a great choice as a substitute for rice besides potatoes, of course. The texture of the corn and the basic taste of the corn are also perfect for mixing with other vegetables or serving with other side dishes.
Let's start with how to make it.
---
Ingredients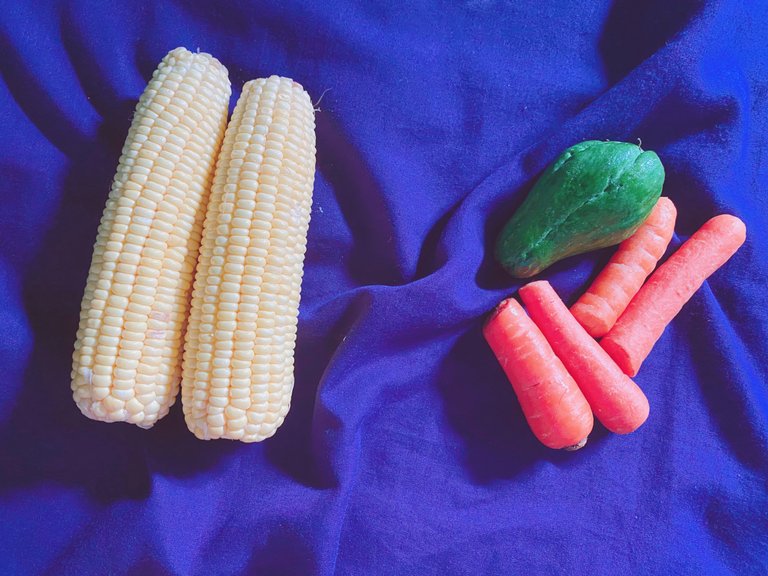 2 medium corn
2 small carrots
1 small chayote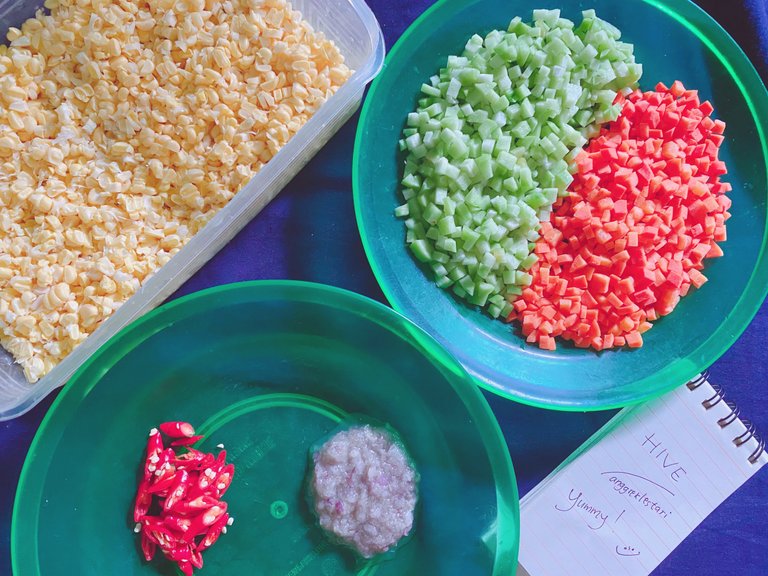 for spices:
2 tablespoons of red onion and garlic paste. (How to make it is a blend of 5 red onion cloves and 3 cloves of garlic and half a tablespoon of salt.)
1 tablespoon of pepper
2 red chilies (optional)
---
Cooking Instructions
- Step 1
---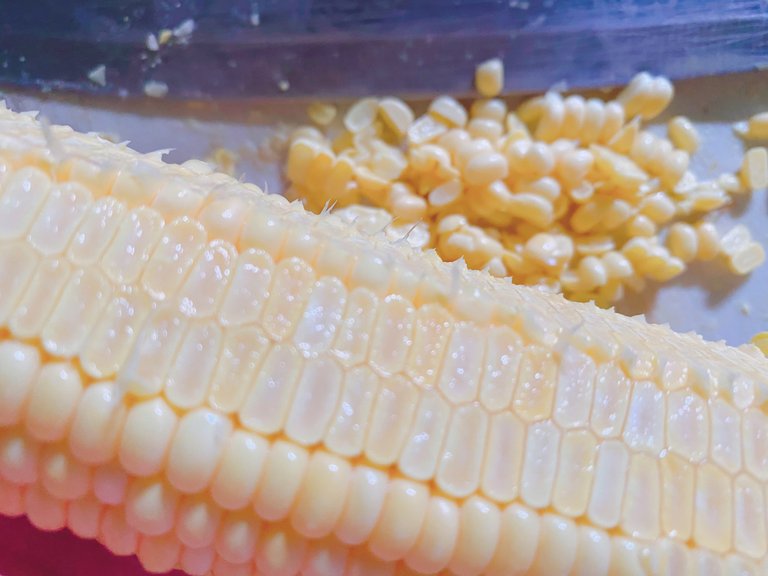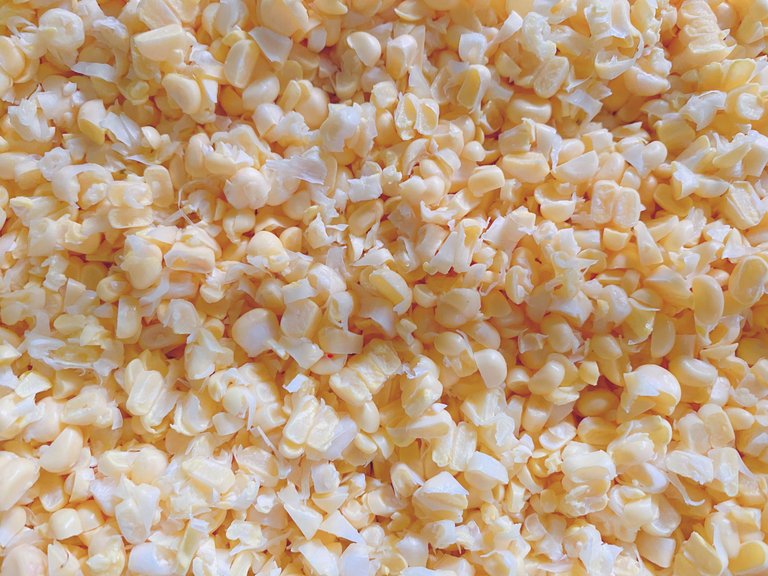 ---
Use a knife, thinly slice the corn. Don't do one wedge. This will make the corn slices too big.
---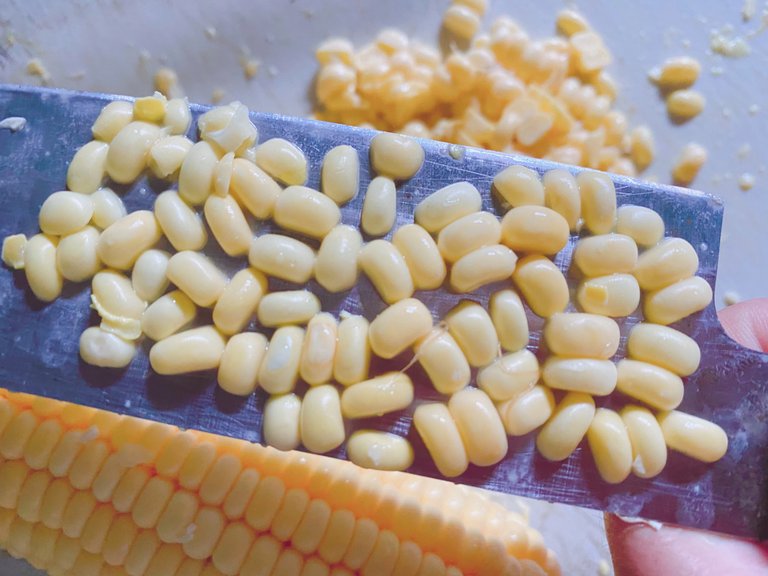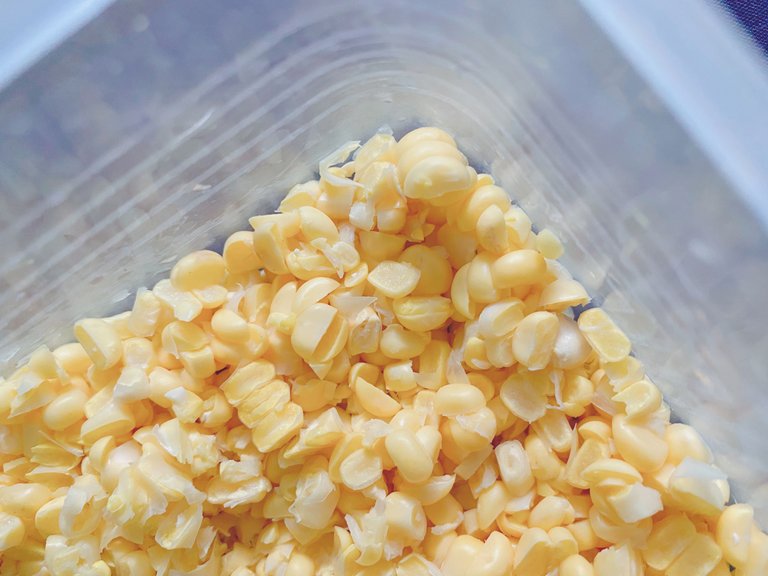 ---
I did this two to three slices until the corn was not left on the corncob.
---
---
---
- Step 2
---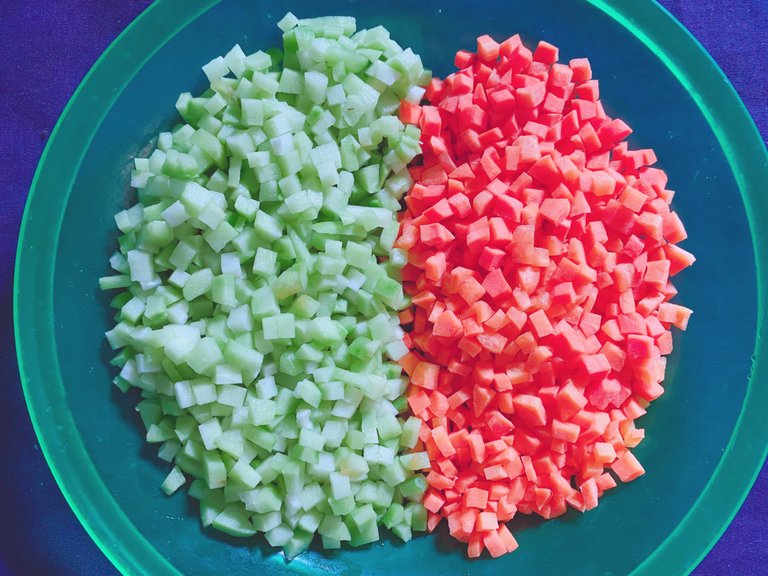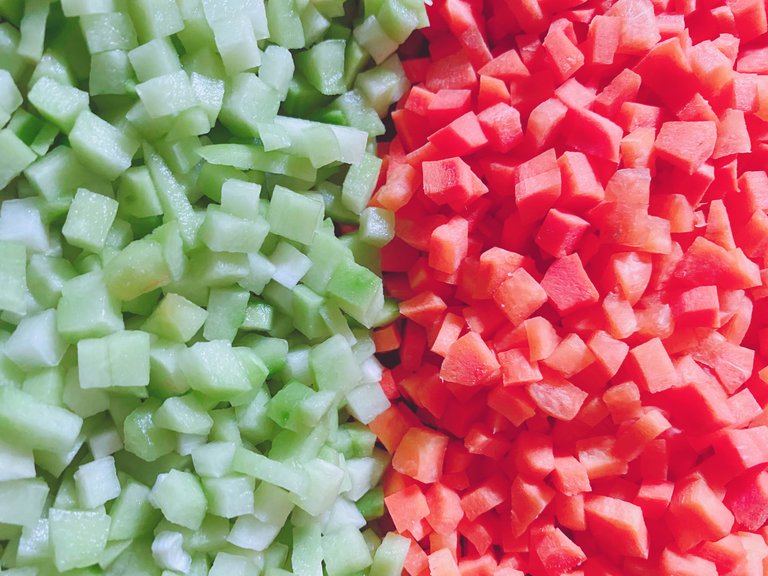 ---
Chop the carrots and chayote into cubes, but smaller. This is so that the vegetable slices are no bigger than the corn slices.
---
---
---
- Step 3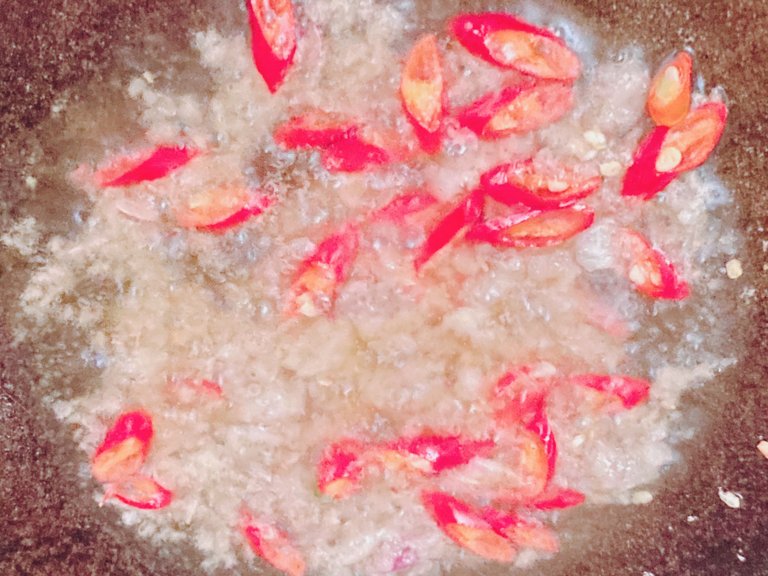 Heat the oil. Then saute the red onion and garlic paste until it smells good. Then add some pepper and herbs if you wish, such as turmeric powder. Keep stirring so that the paste does not burn, because this type of onion paste burns easily. So make sure you cook it over low heat.
---
---
---
- Step 4

After the onion paste has become fragrant, add all the corn slices, carrots, chayote. They will ripen at the same time so you don't have to worry.
Stir well, then let stand and cook closed, and on a fire greater than before.
---
---
---
- Step 5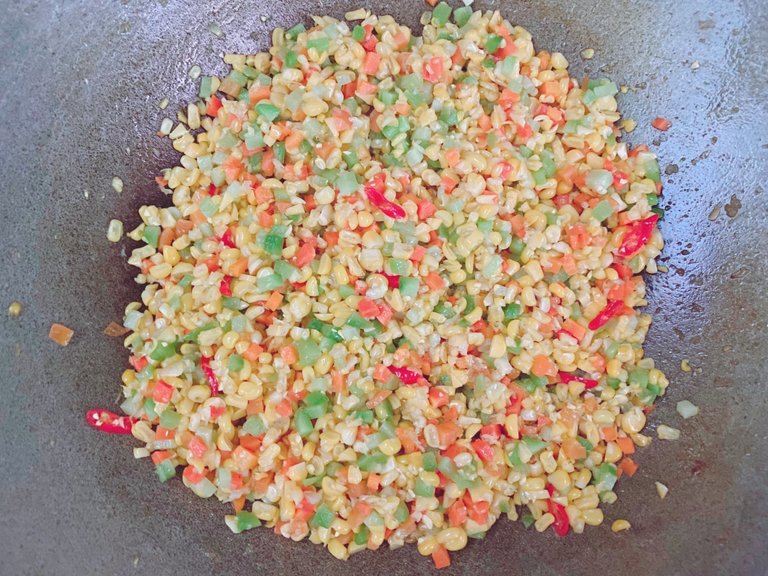 Cook for about 10 minutes. But don't forget to stir the dish half the time. This is also to ensure that the food does not burn later.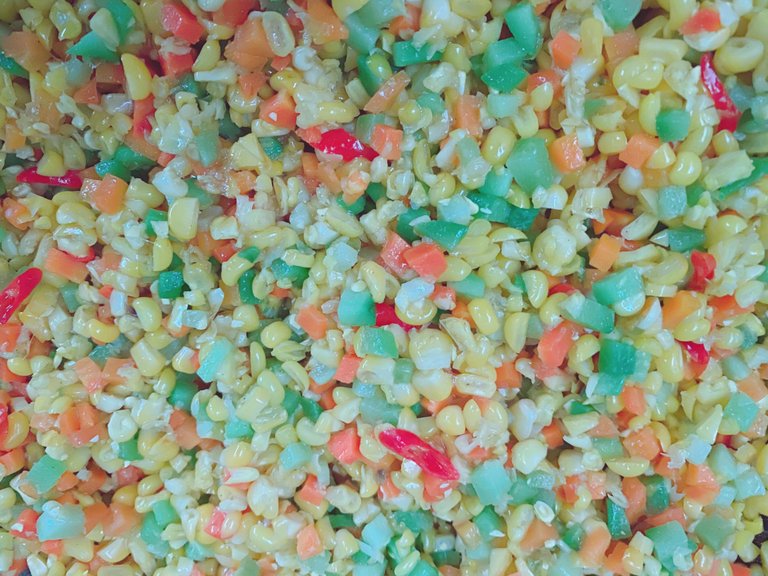 Check the taste, then remove. Serve with other protein foods for more complete nutrition. Here I add stir-fried tempeh which I cook differently from corn rice.
---
---
---
It's Plating Time
The most exciting time for me. Plating time!
It's quite simple this time.
---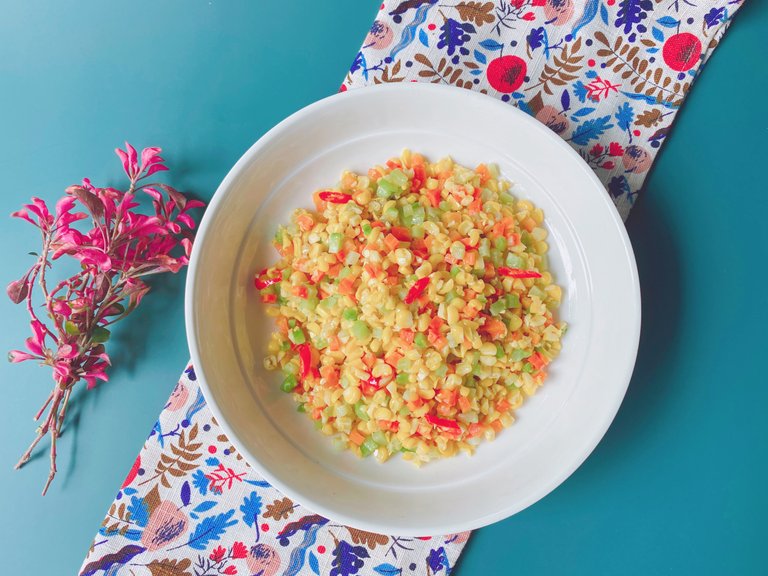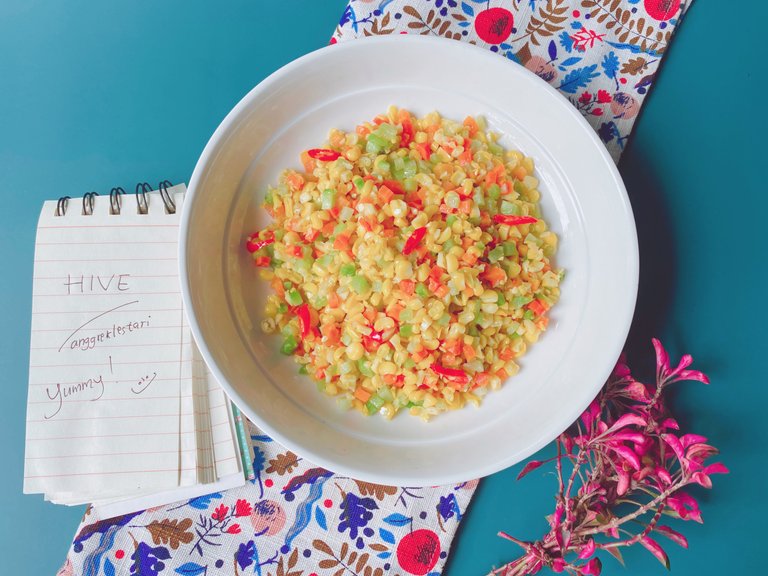 ---
I serve corn rice on a regular plate but it's a bit big to make it fuller because this menu is a substitute for rice.
Then what about the addition of other side dishes? Because here I want to add stir-fried tempeh with a dry texture without sauce.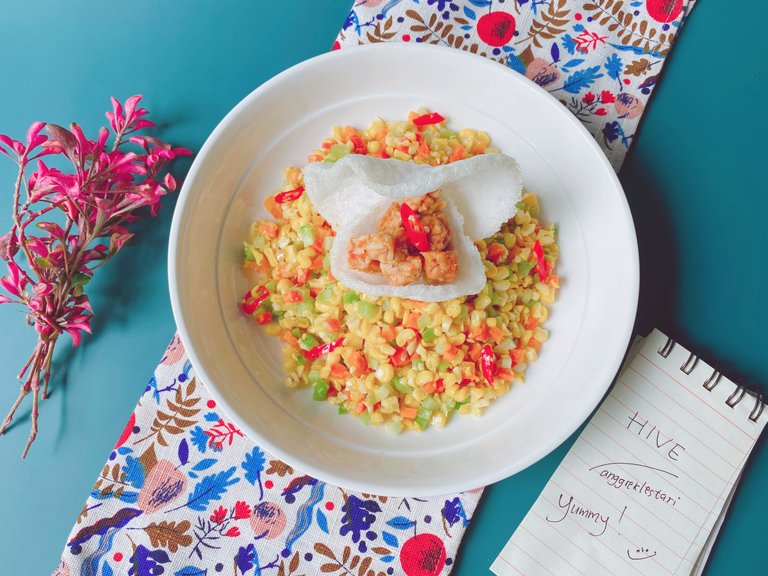 I have an idea to add small details. I use crackers to put tempeh.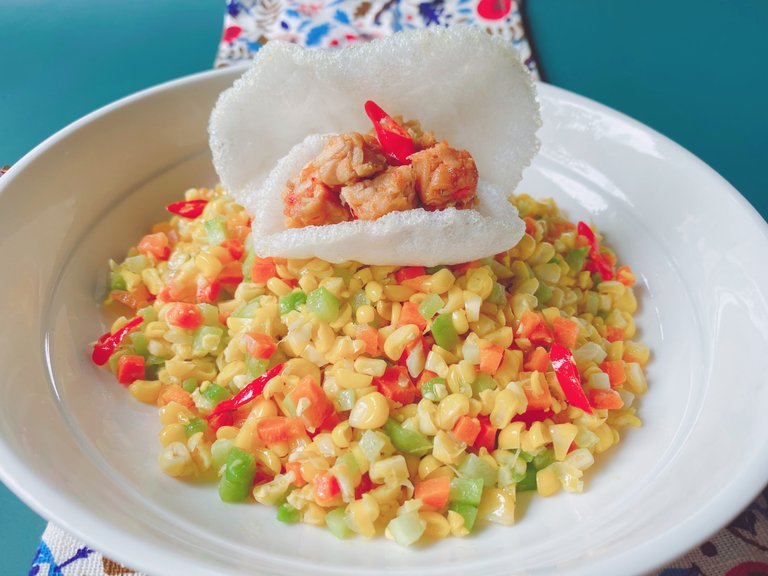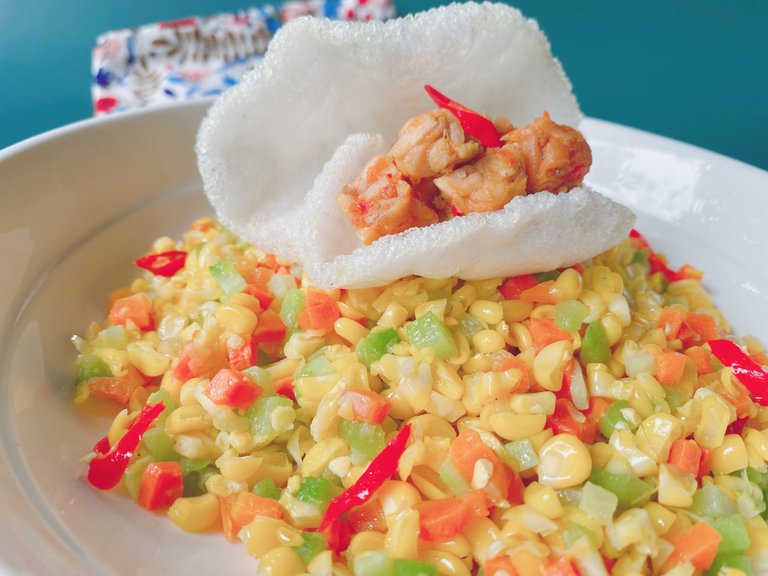 Look at the tempeh that I put on a cracker. Oh, how beautiful. Looks like an open shell, right?
---
---
---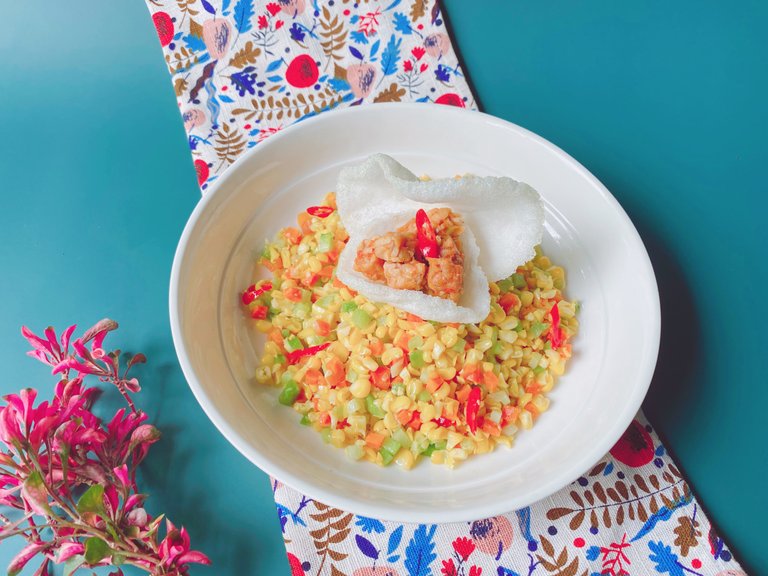 What do you think about my corn rice recipe this time? I recommend this recipe for your delicious and healthy dinner. Do you want to try it?
Don't forget to give your comments and thank you for reading my food blog this time.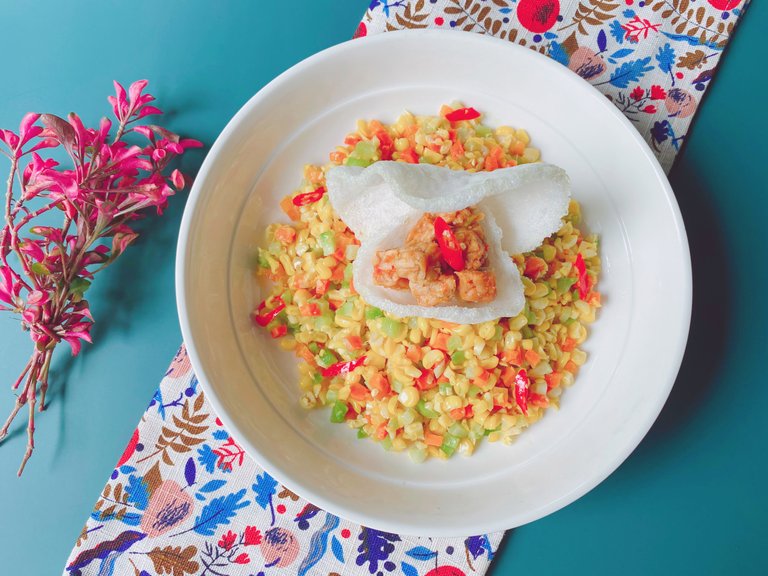 ---
---
---
Regards,
Anggrek Lestari.
---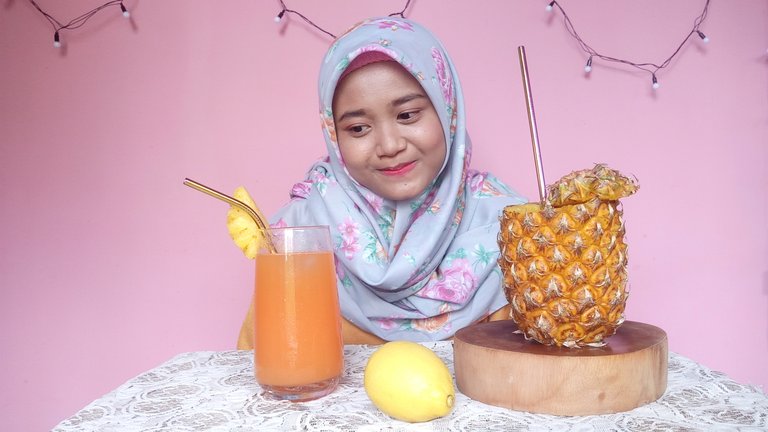 If you like my food content and want to support me at the next level, you can send me BTC or ETH or even HIVE/HBD. Thank you so much!
BTC Address: 1JkuWUJvK6bjkm6D3ZhtEdpaeSQUn7YLuU
ETH Address: 0x42bb580e4660daa7f578c2741027abc6f062ef46