I spent a few days in Lisbon, Portugal before heading home to spain before all the lock downs have been issued, as I have spanish residency and do not have one in Portugal - I thought it would be safer to head home. It's been a long summer moving from one off grid community to the other exchanging my skills for a place to stay and learning from one and another, as well as getting a feeling for life in the countryside - which tbh right now doesn't feel quite right for me.
Whilst in Lisbon I noticed how many gardens have fruit trees and food growing as well as communal garden spaces like allotments.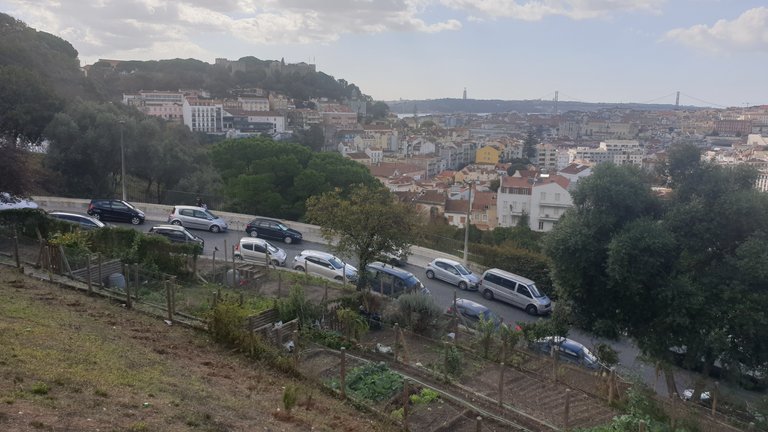 I spent the day going around documenting these places, mainly video footage so I guess I need to edit a video and upload it soon as i didnt get enough photos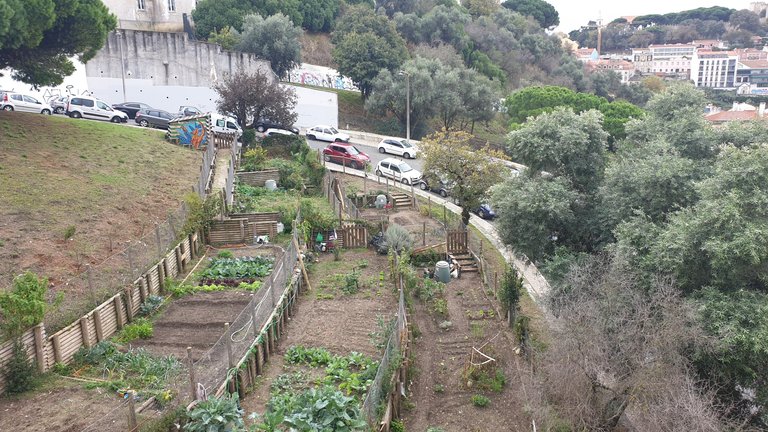 I also completely forgot to take pictures of a permaculture garden in a very small space on a piece of land on the university of lisbon campus, next to the science department. They have created a regenerating eco system next to the laboratories so they can study what is possible to create in urban spaces - which is cool!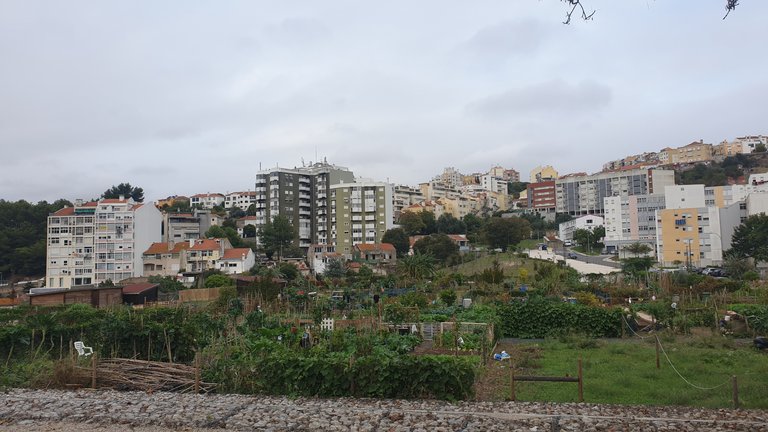 Since most people live on cities and do not have the privilege or luxury to live anywhere outside of the city due to money and job restrictions, it is necessary to create and support more urban cultivation, particular those using permaculture and regenerative forms of agriculture.
Now I'm back in my apartment in spain and returning to very dry, thirsty and some dead plants - I'm dreaming up ideas to upgrade my balcony grow, create a system to catch rainwater and make an irrigation system so the plants never go dry. I also plan to head over to the local council building and ask about available allotments - wish me luck since the bureaucracy here is insane!
Let me know if your growing your own at home, in urban spaces, allotments or wish to do but haven't started, I would love to hear from u ✌