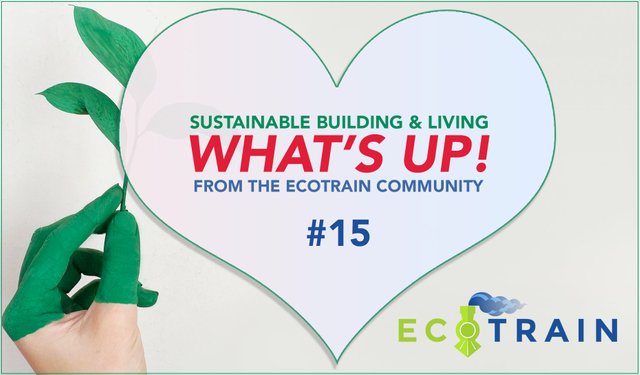 What'sUp Everyone! Welcome to our regular instalment of amazing and inspiring posts from the ecoTrain community. I'm happy to say my neck and shoulder pain has reduced and i am BACK in action ;-) Its good to see some fantastic eco building posts, and a huge welcome back to @hassenmzali after a two year break! @Hassenmzali is an amazing eco builder and loves his straw bales, so so check his vlog to see more about that! We also have a lovely selection of gardening and sustainable related posts from our community.
---
If you would like to post to the ecoTrain community and receive our support, here are some of the topics we support and curate on:

"Sustainability, ecoVillages, Community, Self-sufficiency, Off-grid Living, Homesteading, Permaculture, Alternative Energy, Alternative Lifestyle, Natural Health, Cooking, Eco-Building, Earthships, Recycling, Esoteric, Inner Transformation, Spiritual, Nature"
So, Thank you to everyone for posting and helping the ecoTrain community to spread out and reach more people. If you want to support sustainable living, ecoVillages, and caring for our world and each other then please re-blog this post! The more we spread this information, the more people will discover it ;-)

Pencoed Straw Bale Build Part 3
(Unsupported https://3speak.online/embed?v=hassenmzali/tglftnrv)
Final episode of a series of footage captured in 2019, during my work contracted to Hawkland ecological construction. At a location called Pencoed in Wales, UK.


Making homemade chocolate.....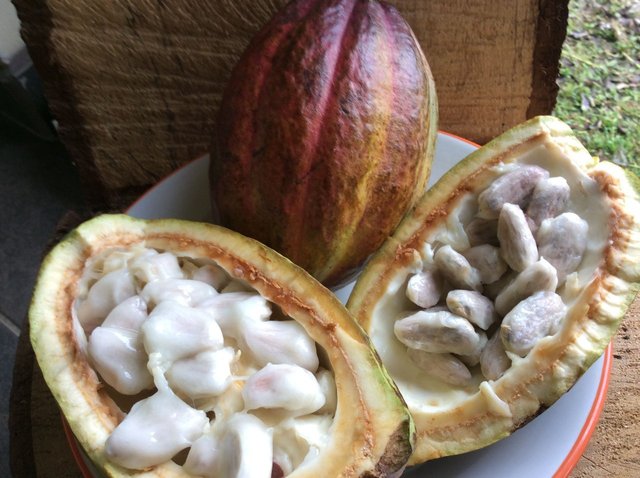 Making your own chocolate is even more fun than it sounds! First collect your cocoa pods from your cocoa tree or local market if not lucky enough to have your own trees.... even if you do have your own trees getting them harvested before the monkey's steal them is the first achievement. ( They love these cocoa beans and I can completely understand why! ) Incredibly I have found that they can make fist size holes in the pods while leaving the pod attached to the tree and empty out the contents so keep a close eye on them!


EXTRA Garden Space with Sheep Pastures???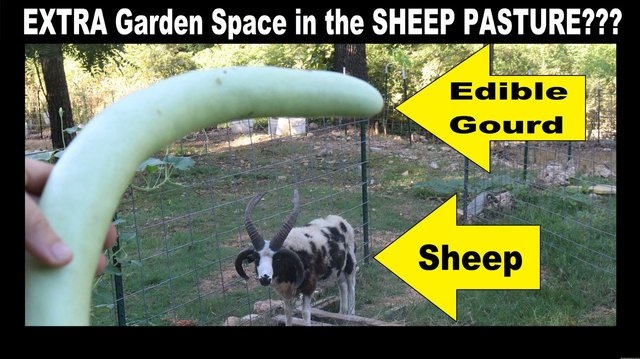 What an amazing discovery!!!
Gardening space can be hard to come by. However, if you have some sheep or goats, you might have a great trellis for growing gourds already available on your property. In this video, I share a wonderful discover I made last year, and how well my experiment is working this year. Check this out!


Turns out there are actually 5 varieties of plum growing here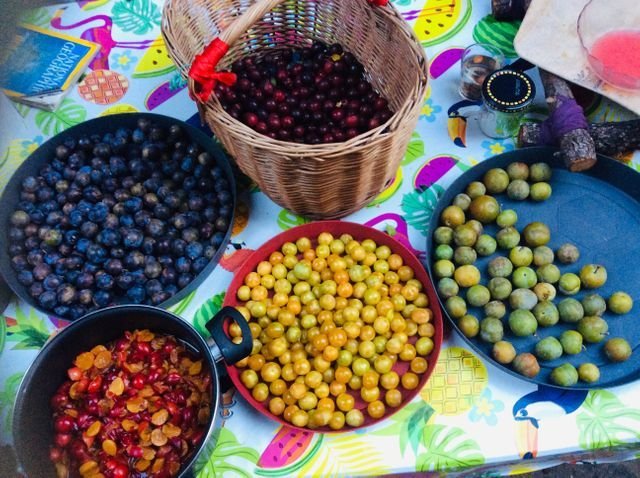 And we are the only people picking them & turning them into jam. We put a bunch of the big green ones in the dehydrator last night. Should be ready in a few hours!


One of the Gojiberry plants has new leaves forming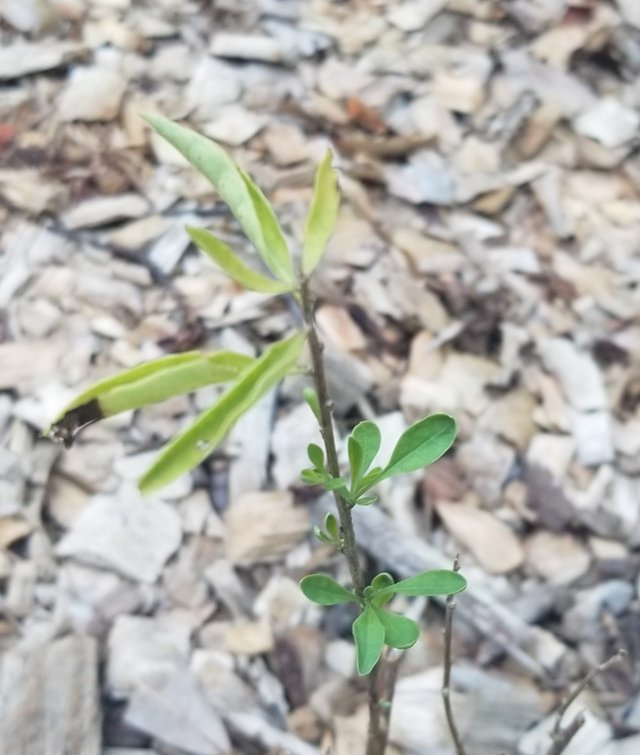 I started three Gojiberry plants in the early spring. One of them dropped all of its leaves. And the other two have not shown any signs of growth and just a general yellowing of leaves.
For the last few months since planting them there has not been any new growth. Until today, one of them has some new leaf sets forming.
One change I did make was watering it daily. Since it seemed shocked I pulled back the watering to just when the soil was real dry and let the rain do the rest.


Facing challenges - Life with a toddler abroad
Hey all, so this is a video i uploaded to our YTC. But since it's been so long since I updated about our life, and I want to share something, I decided to upload it here to 3speak as well.
Hope you enjoy!
(Unsupported https://3speak.online/embed?v=orlev/ujdylvlb)


[Podcast] The Off Grid Mindstate – Mental Success Hacks!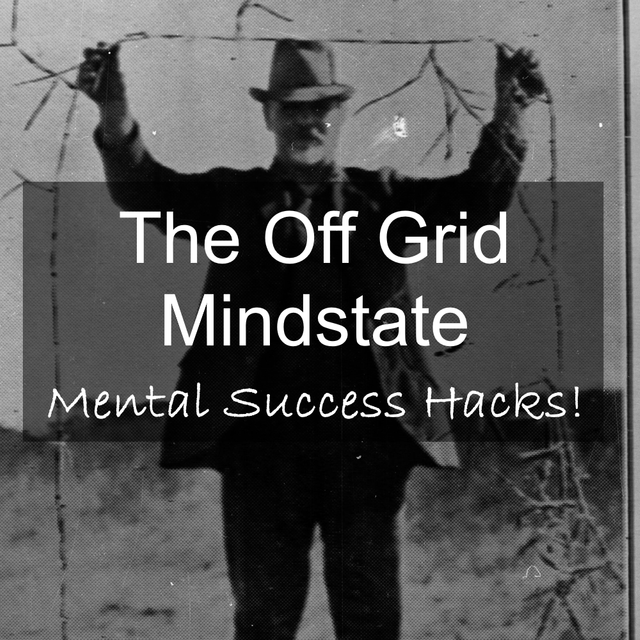 In this episode, we talk about what it takes mentally to go off grid and succeed. Both Cyrus and I believe that our biggest challenge is the mental fortitude needed to shift from on-grid living to off-grid living.
It can be quite a shock to the system, depending on your style of transition. Cyrus had a jump in head first attitude and talks about his challenges and successes within the first make-or-break months.
Not only are these mental hacks great for using off grid, but can also be applied to any lifestyle challenge.


COMING SOON ON HIVE
STEEM & HIVE MOVING ON MEDITATION WORKSHOP INTRODUCTION
Welcome to this introduction video and post! The aim of this meditation workshop is to help us heal our blockchain wounds, and let go and even grieve the loss of Steem and our community as we knew it. We want to bring positivity and abundance to Hive and make our community and family stronger than ever.
@ecoTrain @eco-alex and @ianperic have collaborated to bring you this multi part workshop.. tailor made for US! Ian is very experienced in this field, and we are very lucky that he has agreed to spend so much time helping to create these videos and help us all to move on. THANK YOU IAN!
It's worth noting that in these amazing times, these workshops are also very relevant to moving on in general. Many of us face great changes in life due to COVID, and letting go is a powerful and vital first step to improving our lives and moving on.
A rough idea of the videos we will present are below. We aim to release one video a week, and encourage you to watch and engage yourself with it. Ian is sharing techniques and wisdom that i believe are needed to help us to reclaim parts of ourselves that we may have left behind in the drama.




The 8 Pillars of Abundance Tribe

Supporting People Who Help
Make The World A Better Place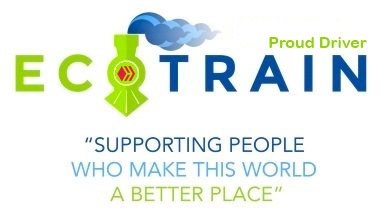 CLICK HERE TO SUBSCRIBE TO THE ECOTRAIN COMMUNITY