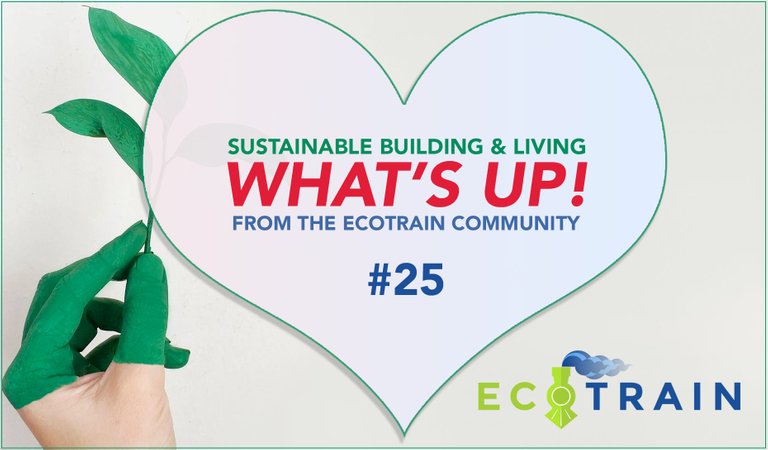 Welcome to the ecoTrain Community post, what's up everyone! This week we focus on gardening with several great posts that stand out from the rest. People are sharing some great knowledge, much of which i haven't seen before, so this is a great resource to everyone who is growing food or gardening, or thinking about starting. Thank to everyone who has posted to the ecoTrain community this week, im happy to see to many posts receiving great rewards for many curators, and especially OCD with our community incubation project. Keep up the great posting everyone, and enjoy this curation!
Remember, your posts will live forever on the blockchain to inspire and help us all. If you do post regularly and receive good up-votes please consider sending a bit of delegation to @ecoTrain! We can barely keep up with the curating and really appreciate your support, which comes right back at you 100 fold!

This week I would like to share a few posts that have received our combined support, and touch on some of the subjects that ecoTrain support. These topics include:
"Sustainability, ecoVillages, Community, Self-sufficiency, Off-grid Living, Homesteading, Permaculture, Alternative Energy, Alternative Lifestyle, Natural Health, Cooking, Eco-Building, Earthships, Recycling, Esoteric, Inner Transformation, Spiritual, Nature"

Much love to you all!

Vlog (29) : Renewable eco-friendly water filter at low cost


Zac Efron's recommendations to save earth.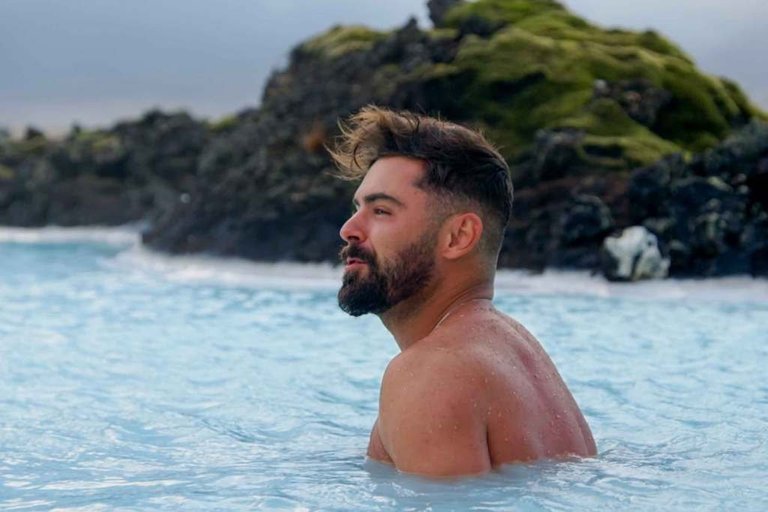 So, these days I watched a stunning documentary on Netflix called "Kiss the ground" that left completely amazed. I mean, the film showed a lot of things I didn't even have idea that existed and where being studied. It talks a lot about how much we harm the soil and the planet with industrial agriculture and how is that affecting the ecosystems and the environment. It truly left me with my mouth open (just like "HOME" did back in 2009). Please, if you haven't watched it leave whatever you are doing and go do that!


CREATIVE ECOLOGY // Compost tea as a bioproduct for urban spaces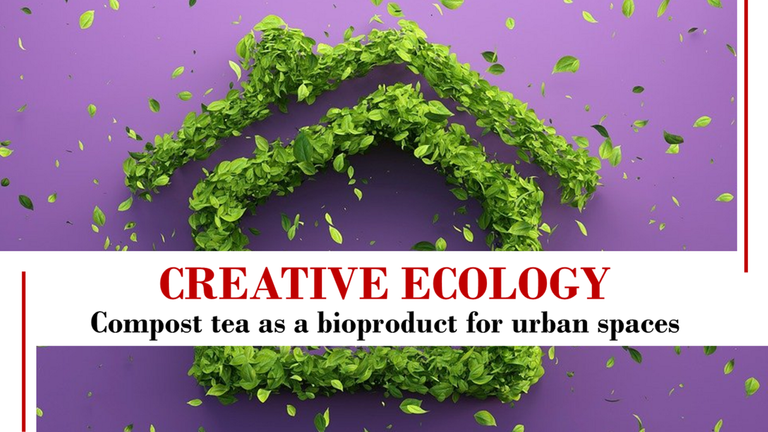 Since my last delivery related to air pollution, I decided to make a brief pause in my blog about these environmental issues, mainly to organize the thematic material that I will be sharing with the members of the agro-ecological reference community in the platform #Hive as it is @ecoTrain, part of the content that I am developing is about the maintenance work I do in my small Orchard, as well as information about the establishment and ecological management of agricultural crops, elaboration of agricultural bioproducts, and even though I know that within the community we have users of the stature of @eco-alex, @fanyokami, @amestyj, @madridbg experts and genuine lovers of agroecology, it is not too much to share some approaches in this area that I am so passionate about, I thought it wise to start with a series of publications of a didactic nature, this with the purpose of socializing the alternative methods of an ecological nature that have given me better results.


E#37 - Edgar cayace and the five levels of human consciousness - DZP
Hi all,
Another episode from the DZP here.
We're continuing our journey into the mystical and metaphysical, this time focusing on Edgar Cayce, AKA the sleeping prophet. The second half of the show focuses on the different levels of human concioussness (according to Drunvalo) and where that puts us in modern day society.
Hope you enjoy and if you have any questions or comments, let me know down below.


Fungi || Rural nature wealth!!!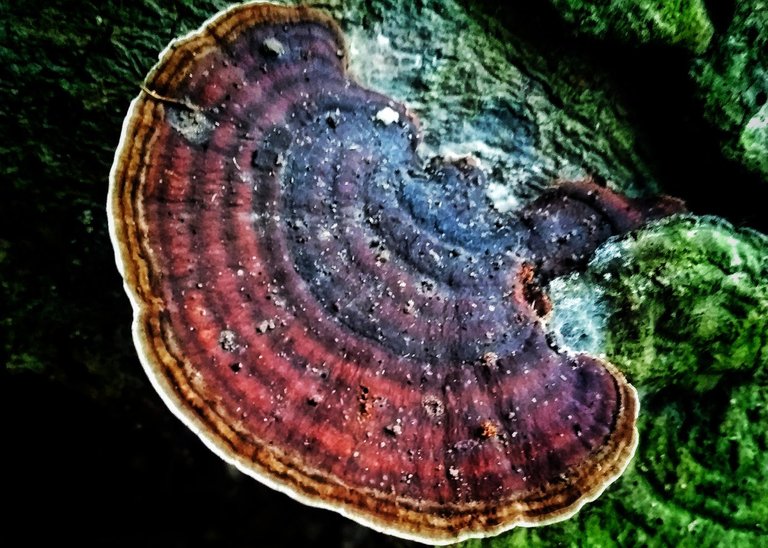 After several years ago I left my hometown. Today I returned to my hometown in a remote village, to see how peaceful this village is. My longing for my homeland. Natural objects that flourish make me remember my childhood. The atmosphere in my village is very cool, pollution free.
I found a wood fungus in the yard near the old house that thrived. This wood fungus is commonly called Ganoderma applanatum which is shaped like a dark brown elephant ear.
In October this can be said to be the dry season. Rain maturity in a month only once or twice. This wood fungus can survive in a few weeks if the water absorption is reduced in contrast to other types of fungi.


Fall garden update: Sweet Potatoes in raised beds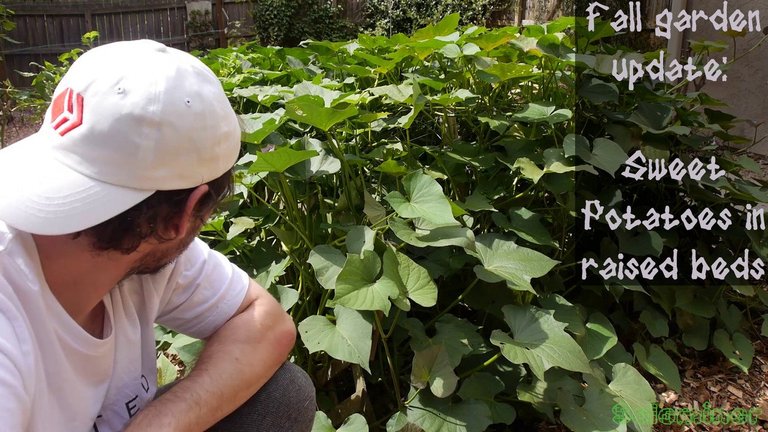 I have been growing these from spuds and slips since early spring, soon it will be time to harvest the new spuds underground. Looking forward to it as I used 100% hardwood chips for their soil. So digging these spuds out I hope should be easy. Another media I have grown these in the past is hay. And that was very easy to harvest the spuds. But my farmer contact ran out of old hay to let me collect. So I am back to using hardwood chips I get from a local tree removal company. So curious to see how the hardwood chips work out for getting to the spuds. Really amazed with how few bugs munch on the sweet potato leaves, curious to see how affected the underground spuds will be when I harvest.


My eco-friendly efforts : Belcony Gardening
▶️ Watch on 3Speak

Day by day, land is becoming limited. But you need a lot of plantation for the betterment of the world. The environment is losing its balance due to cutting a lot of trees. So we should return on gardening. But land is very limited in urban life.
How can we solve this issue?
There are some alternative gardening mechanism to solve this issue. These alternative gardening mechanism may allow you to garden on limited space or without extra space like Balcony gardening, Roof gardening, Sunset gardening, Hanging gardening and so on.
So for the sustainability of this world, we should take the advantages of this gardening mechanisms. I have tried some of these. I will share continuously with the #ecoTrain community about my efforts- how I have made different types of alternative gardening in my home.


Keep the fire burning (Forest shelter journal # 3) | Keep the fire burning (Forest Vault Diary # 3)
I'm not a goal-driven person in general. Sometimes I am, but mostly I'm emotion-driven and I like being that way. My emotions carried me for a good while away from the forest shelter project but lately the tides have been calm and I've been able to spend more time here. The days have been gray and it gets hard to get inspired to anything about anything. In the silence of the forest, how do you talk your mind into action? "I have food and water, a tent to sleep in... why bother doing anything at all? Everything is already in harmony here and I'm nothing but an invader", my mind would say.
No soy una persona que se mueve en base a objetivos en general. A veces lo soy, pero sobre todo me mueven las emociones y me gusta ser así. Mis emociones me alejaron un buen rato del proyecto del refugio en el bosque, pero últimamente las aguas han estado tranquilas y he podido pasar más tiempo ahí.
Los días han estado grises y se hace difícil inspirarse. En el silencio del bosque, ¿cómo haces que tu mente actúe? "¿Tengo comida y agua, una carpa para dormir ... ¿para qué molestarse en hacer algo? Aquí todo está en armonía y no soy más que un invasor", decía mi mente.


Living in a tipi in the Portuguese countryside totally off grid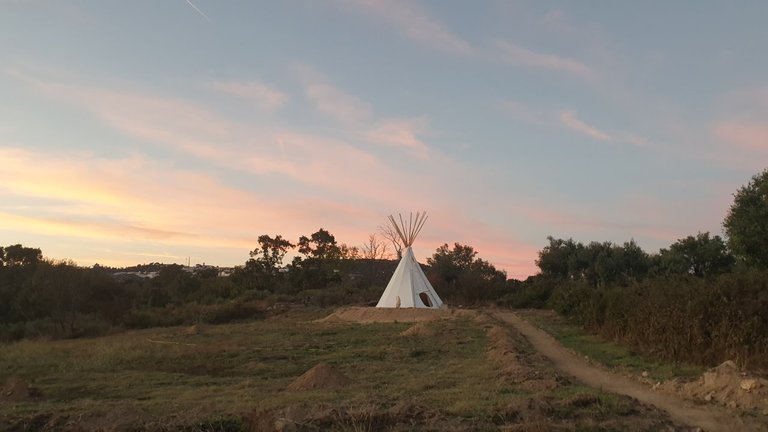 The 8 Pillars of Abundance Tribe

Supporting People Who Help
Make The World A Better Place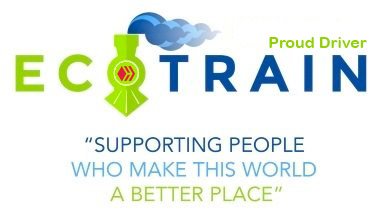 CLICK HERE TO SUBSCRIBE TO THE ECOTRAIN COMMUNITY