Good morning community !!
A well-balanced meal, with healthy proteins, vegetables and carbohydrates, is essential to maintain the balance in our diet, so that our body remains healthy and with a lot of vitality, an important factor to strengthen our immune system and remain free of diseases.
For this reason, today I bring you a proposal for a very complete dish, "a tray with lentil falafe, pico de gallo salad, cabbage and pita bread." This menu represents an inexpensive and easy-to-make option, which includes protein. in the lentil grains, vegetables in the salad, the cabbage and carbohydrates in the pita bread.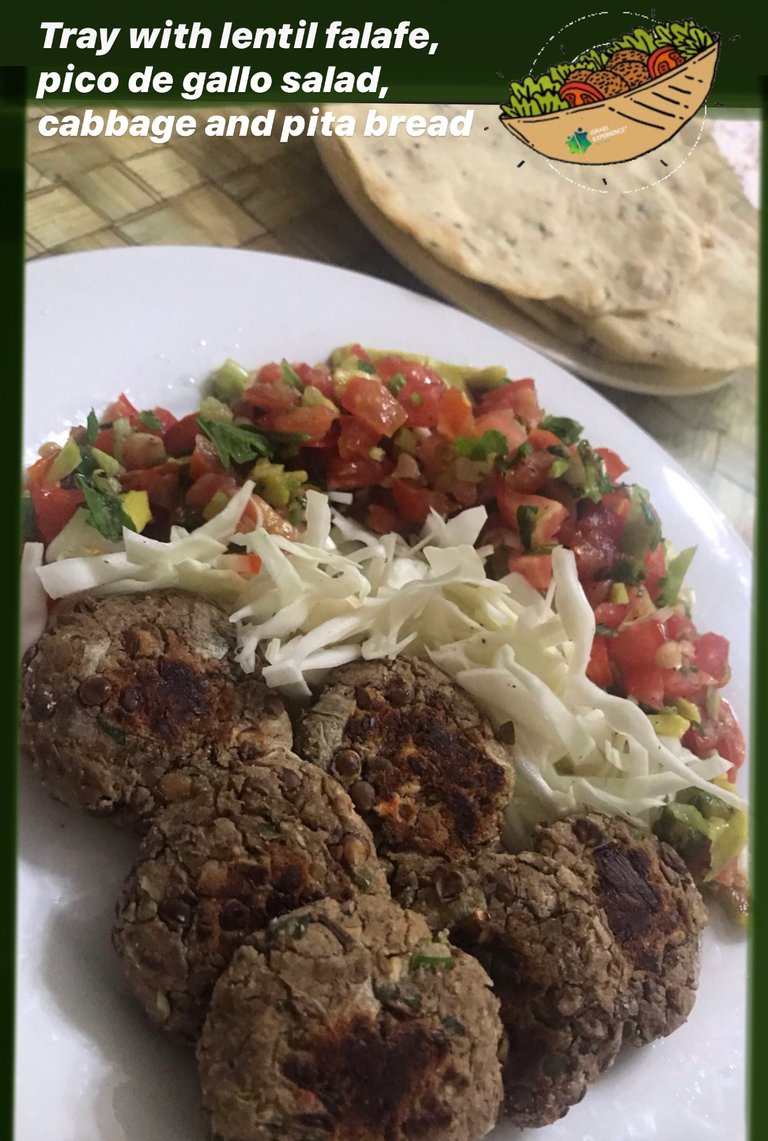 You will need the following ingredients:
For the lentil falafe:
• 1 cup of lentils.
• 1 branch of chopped chives.
• cilantro, mint and finely chopped celery.
• salt and pepper.
preparation:
Boil the lentils to soften them, and with a fork, mash until they form a dough, then add the chopped vegetables and herbs, and season to taste.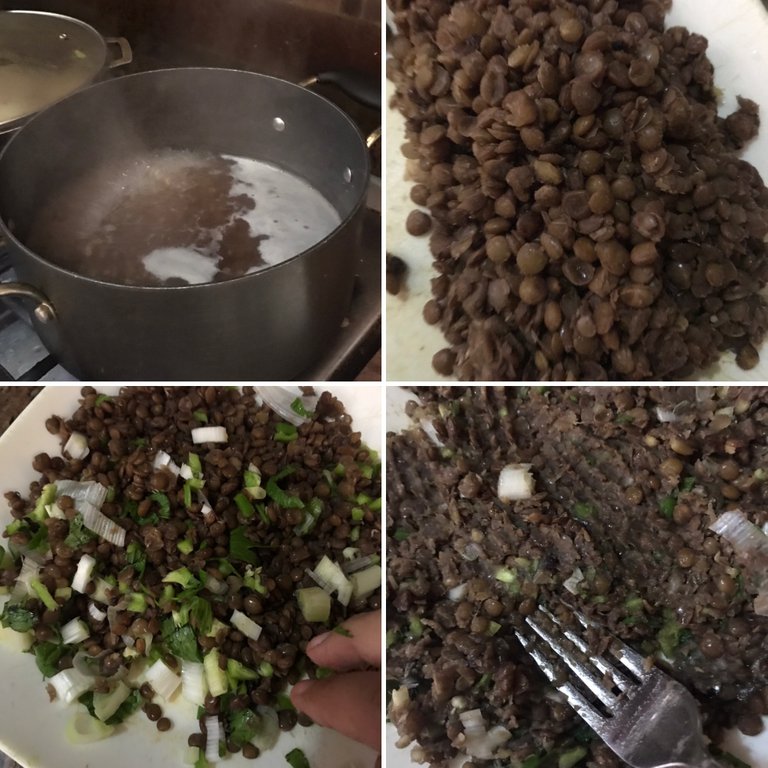 Form balls, flatten them a little, put them in the refrigerator for half an hour and then fry them or cook them on a comal ... I particularly prefer them to the comal, so that they contain less oil, wait for them to brown on both sides and reserve.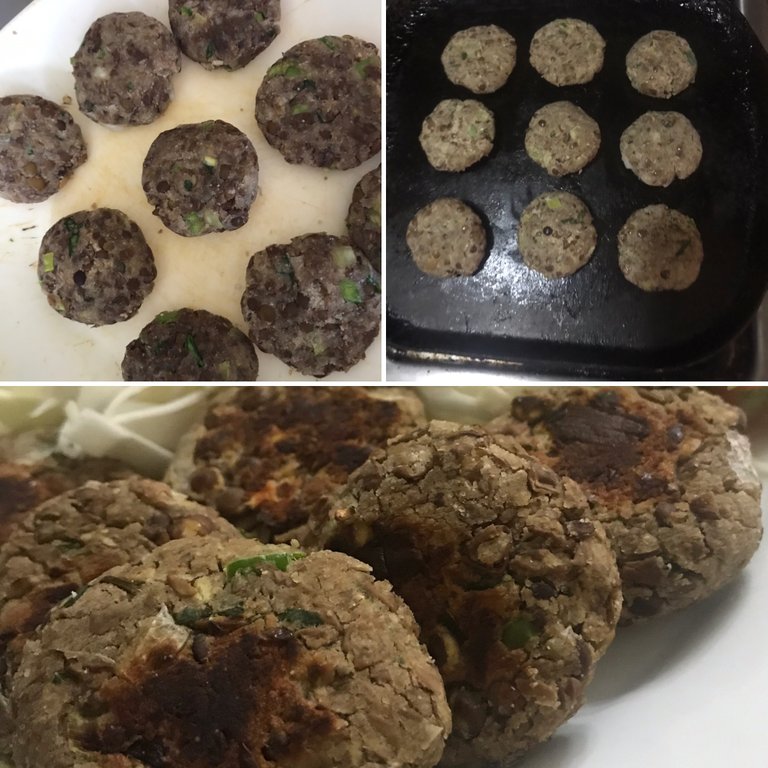 For the pico de gallo salad:
• 2 finely chopped tomatoes.
• 1 branch of chopped chives.
• Finely chopped coriander.
• 1 lemon.
• Salt and pepper.
Preparation:
In a bowl, add all the chopped vegetables and herbs, add the lemon juice and season to taste with salt and pepper.
This time I love something crunchy on my plate, hence the finely chopped cabbage garnished with a little lemon and salt.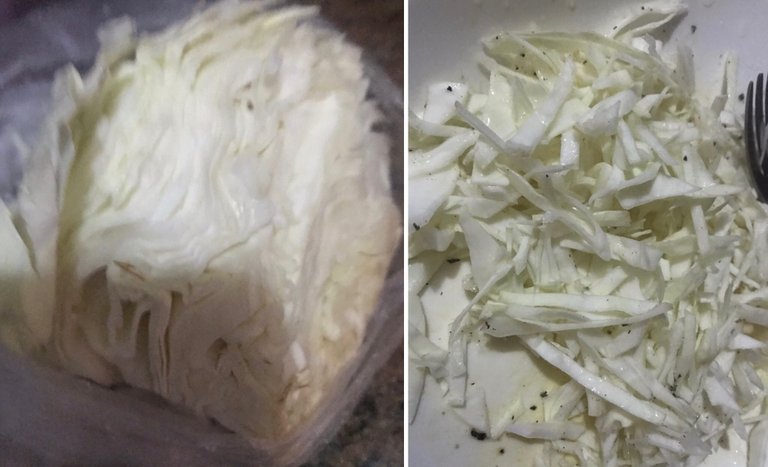 For the pita bread:
• 1 cup of wheat flour.
• a little dried oregano (optional).
• 1 teaspoon salt.
• 3 oil tablespoons.
• 1/4 cup of water.
Preparation:
Add the flour, oil, oregano and water in a container, knead until it forms a smooth and homogeneous dough, separate into small portions and with your hands flatten giving the characteristic shape of pita bread, grease a tray and place the breads to take to the oven for 5 minutes at 250 C, it is important when you take it out of the oven to cover with a clean cloth so that they remain soft.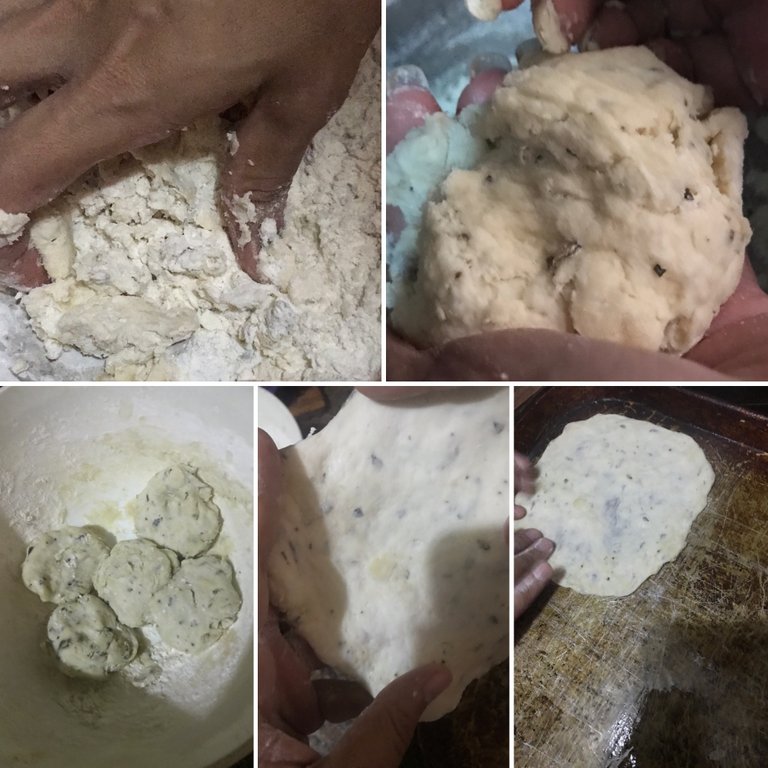 With all the components ready, it is time to assemble the tray, placing the lentil falafe, the pico de gallo and the chopped color ... accompanied by the pitas breads and if you want a dressing or sauce of your choice.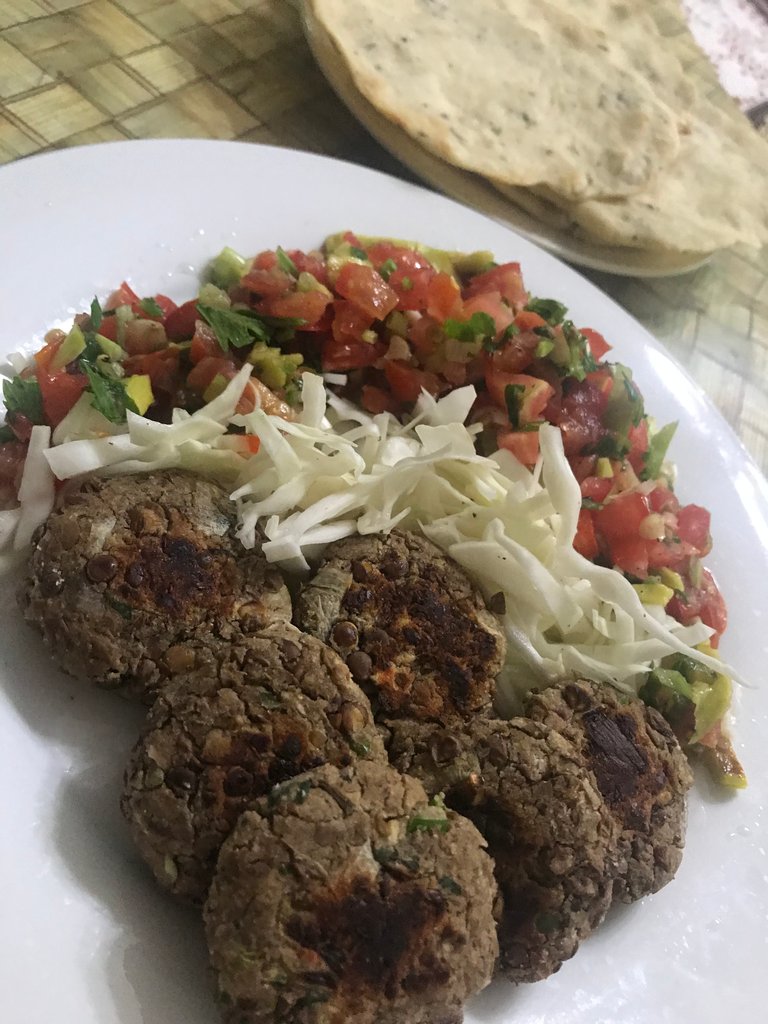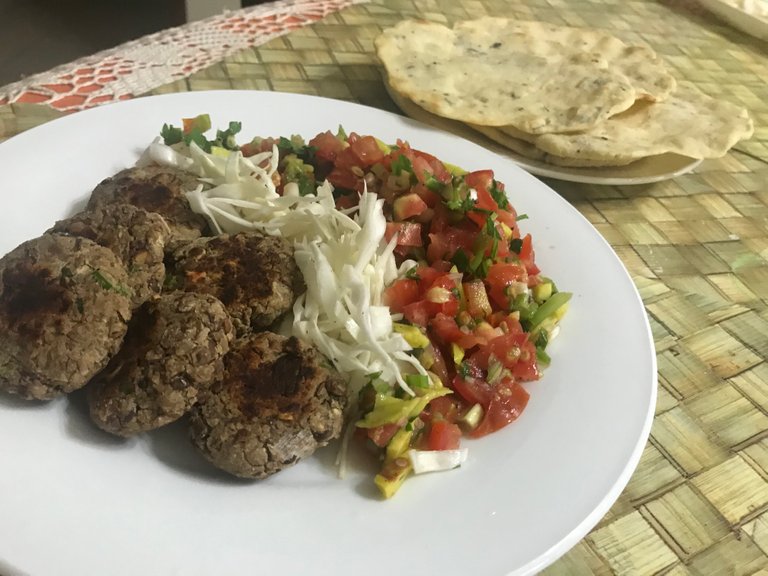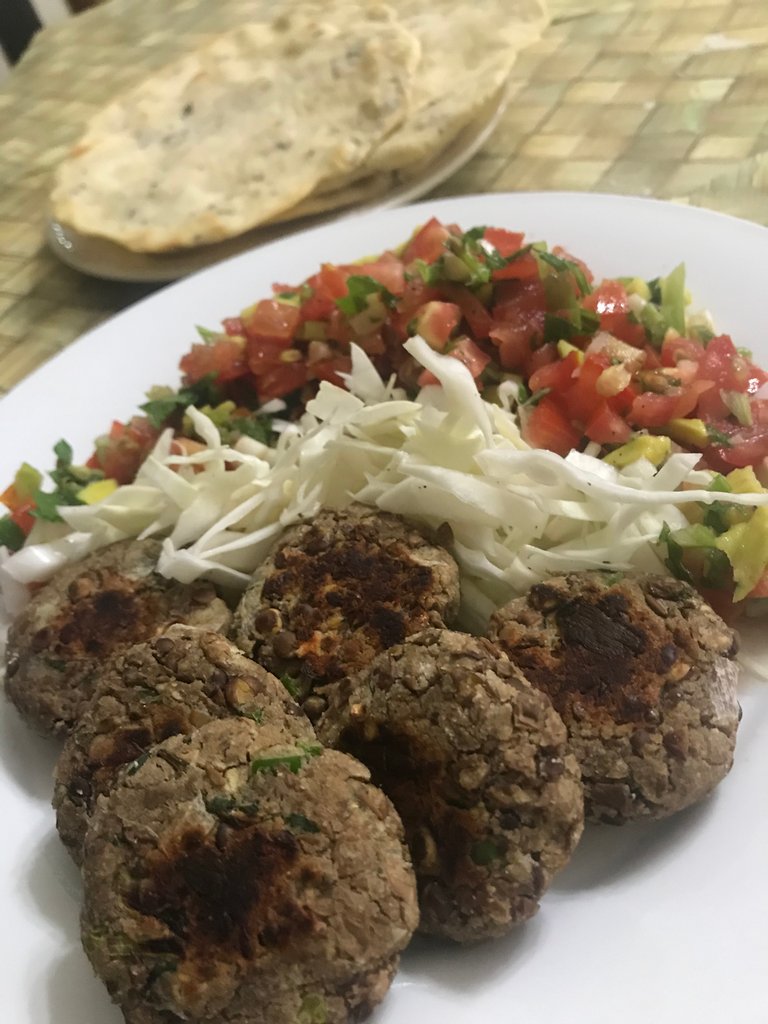 Friends, this tray is attractive, ideal to share with friends in a meeting, it is healthy, easy, inexpensive and tasty ... I can only encourage you to prepare this dish and continue to support the excellent initiative to promote healthy eating. out the friends of @ecotrain, @naturalmedicine and @plantbased.
I hope you like my post ... you love them !!!