Vegan stuffed squash with brown rice and mushrooms! Use acorn squash or other winter squash. Vegan or vegetarian main course.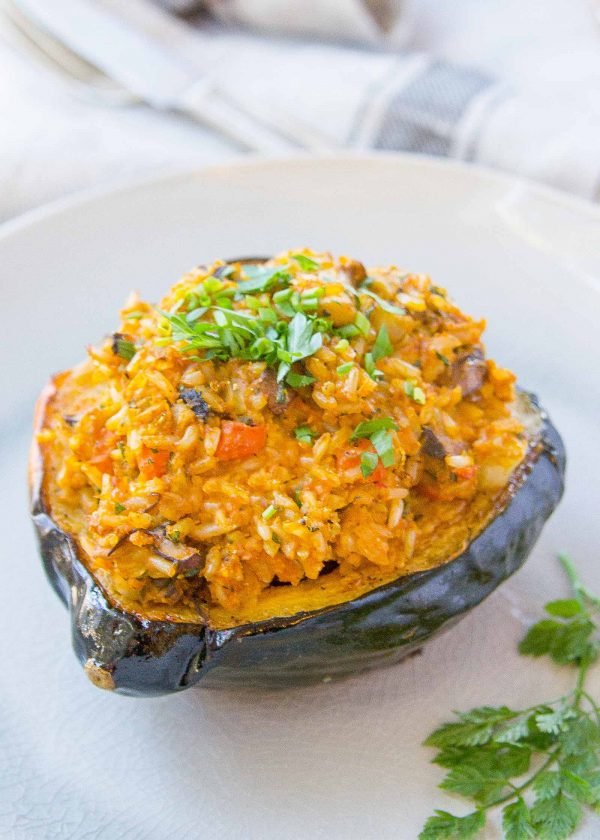 This roasted winter squash is filled with tender mushrooms and creamy brown rice.
It makes a fantastic main course for any vegans or vegetarians at your holiday table – and the leftovers are perfect for a "Meatless Monday" dinner!