I like it when they ask me something like "What's so great about the pandemic?'', ''Now that there is a quarantine how did your life change?'' or things as interesting as ''Name 5 positive consequences of COVID19'' that I read in the new ecoTrain community question challenge, where you can participate in this link: QUESTION OF THE WEEK #26: Name 5 positive consequences of COVID19?
Me gusta cuando me preguntan algo como "¿Qué tiene de bueno la pandemia?", "Ahora que hay una cuarentena, ¿cómo cambió tu vida?" o cosas tan interesantes como "Nombra 5 consecuencias positivas de COVID19" que leí en el nuevo desafío de preguntas de la comunidad ecoTrain, donde puedes participar en este enlace: QUESTION OF THE WEEK #26: Name 5 positive consequences of COVID19?
And I thought, ''hmmm I always wanted to talk about this,'' so I'm going to mention 5 good things that have happened and are happening during this Covid-19 problem. At least from my personal perspective and opinion.
Y pensé, "hmmm, siempre quise hablar de esto", así que voy a mencionar 5 cosas buenas que han sucedido y están sucediendo durante este problema de Covid-19. Al menos desde mi perspectiva y opinión personal.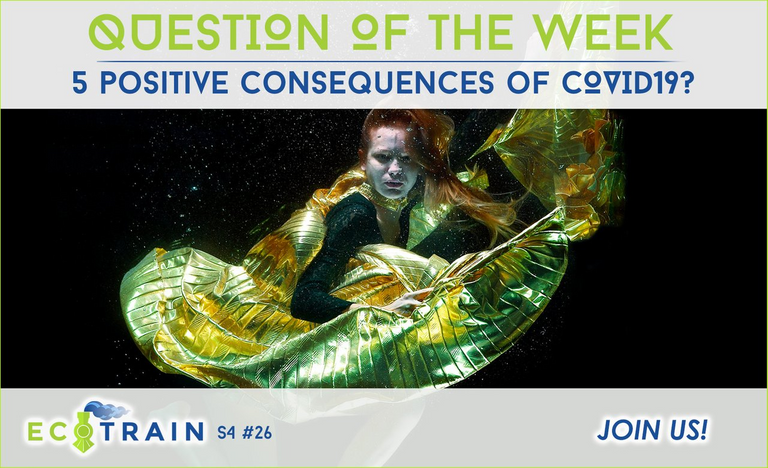 Happy Mother Earth
The coronavirus is a serious human health and safety problem, but as individuals, businesses and governments change their daily behaviors and patterns to contain (or avoid) the virus, there are also effects on the environment that are being unexpectedly beneficial. The "slowdown" that industries of giants like China have been forced to endure as a result of the pandemic, reducing the number and frequency of flights between many destinations around the world, or the suspension of large concentrations and sporting, social and cultural events, as well as the precautions that citizens are taking in their particular movements, is leading to a clear decrease in the level of pollutant gas emissions.
According to calculations by CREA, the US Clean Air and Energy Research Center, the closure of factories and stores in China, as well as the restrictions imposed on airlines (it is estimated that around 5% of the world's pollution belongs to airplanes) has led to a reduction in CO2 emissions of at least 25%, by the reduction of fossil fuel consumption; oil, gas or coal, among others, a figure that represents worldwide a reduction of approximately 6%.
Also the temporary ban on wildlife trade imposed by China to combat the coronavirus has given some endangered species of animals a breathing space, since this country, by tradition, uses species considered ''exotic'' both for its cuisine and for use in traditional medicine, many catalogued with a special degree of vulnerability or on the "red list" of the International Union for Conservation of Nature (IUCN).


La feliz Madre Tierra
El coronavirus es un grave problema de salud y seguridad humana, pero a medida que los individuos, las empresas y los gobiernos cambian sus conductas y patrones diarios para contener (o evitar) el virus, también hay efectos en el medio ambiente que están siendo inesperadamente beneficiosos. La "desaceleración" que las industrias de gigantes como China se han visto obligadas a soportar como resultado de la pandemia, reduciendo el número y la frecuencia de los vuelos entre muchos destinos de todo el mundo, o la suspensión de grandes concentraciones y eventos deportivos, sociales y culturales, así como las precauciones que los ciudadanos están tomando en sus movimientos particulares, está llevando a una clara disminución del nivel de emisiones de gases contaminantes.
Según los cálculos de CREA, el Centro de Investigación de Aire y Energía Limpios de los Estados Unidos, el cierre de fábricas y tiendas en China, así como las restricciones impuestas a las compañías aéreas (se estima que alrededor del 5% de la contaminación mundial pertenece a los aviones) ha llevado a una reducción de las emisiones de CO2 de al menos un 25%, por la disminución del consumo de combustibles fósiles; petróleo, gas o carbón, entre otros, cifra que representa a nivel mundial una reducción de aproximadamente un 6%.
Asimismo, la prohibición temporal del comercio de fauna silvestre impuesta por China para combatir el coronavirus ha dado un respiro a algunas especies de animales en peligro de extinción, ya que este país, por tradición, utiliza especies consideradas "exóticas" tanto para su cocina como para su uso en la medicina tradicional, muchas de ellas catalogadas con un grado especial de vulnerabilidad o en la "lista roja" de la Unión Internacional para la Conservación de la Naturaleza (UICN).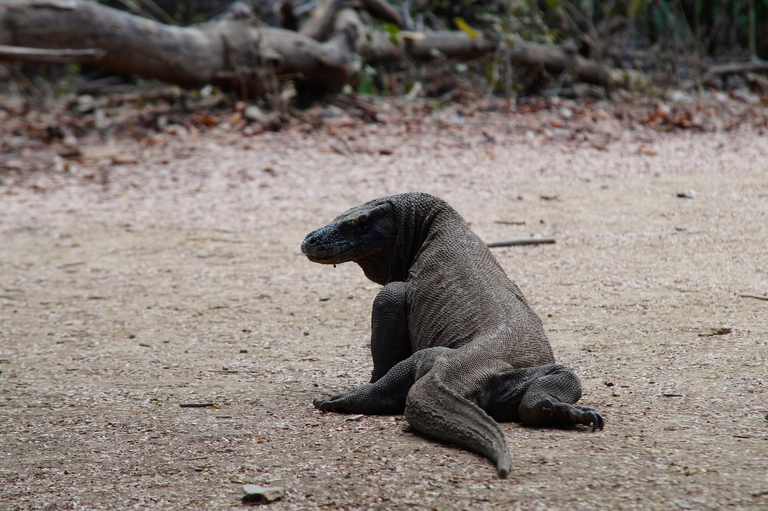 The silence of the streets
I love silence, especially if I am at home, where I usually take advantage of my solitude to benefit my mental health. It is not always like this, before when I wanted to clear my mind, my plan was to go for a walk or visit a park near the city. But this, instead of being a space of tranquility, was becoming another space to socialize for the large number of people who like me, had the same plan. Normal, it is something that is almost impossible to avoid, I am not the only one who wants to be alone in some remote part of the city.
The impact that the covid-19 had in my city, has not been as noticeable as in other places, but I did feel a considerable change that allowed me to breathe clean and pure air, and the most important thing of this plan, is to be able to enjoy the silence of the streets. No more cars, no more people rushing to their jobs, the parks and squares that are my favorite places are clearer and this helped me concentrate on my Jules Verne readings or to do yoga freely without any interruption.

El silencio de las calles
Me encanta el silencio, sobre todo si estoy en casa, donde suelo aprovechar mi soledad en beneficio de mi salud mental. No siempre es así, antes, cuando quería despejar mi mente, mi plan era dar un paseo o visitar un parque cerca de la ciudad. Pero esto, en lugar de ser un espacio de tranquilidad, se estaba convirtiendo en otro espacio de socialización para la gran cantidad de personas que, como yo, tenían el mismo plan. Normal, es algo casi imposible de evitar, no soy el único que quiere estar solo en algún lugar remoto de la ciudad.
El impacto que tuvo la covid-19 en mi ciudad, no ha sido tan notorio como en otros lugares, pero sí sentí un cambio considerable que me permitió respirar aire limpio y puro, y lo más importante de este plan, es poder disfrutar del silencio de las calles. No más coches, no más gente corriendo a sus trabajos, los parques y plazas que son mis lugares favoritos están más claros y esto me ayudó a concentrarme en mis lecturas de Julio Verne o a hacer yoga libremente sin ninguna interrupción.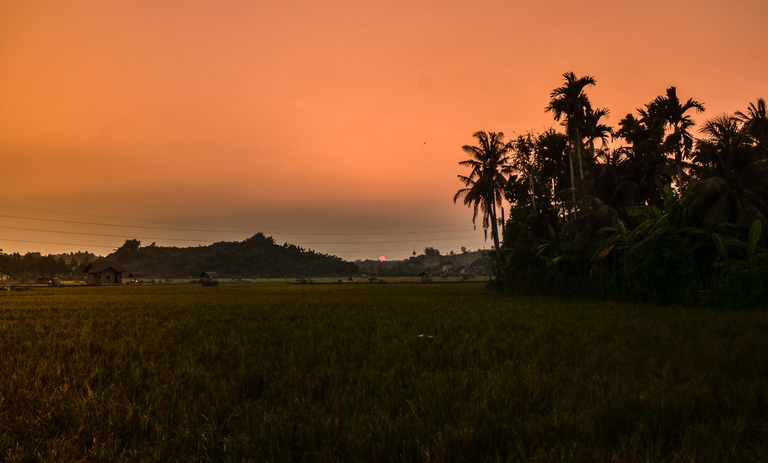 To fulfill our tasks for the evolution
There is a context of certainty that occurs when the day is no longer so hasty and anxious and, as the cloistered monks teach, there appears a learning that is "to be able to inhabit time, to live it in the instant and not to allow it to flow in a formless way".
The routine is saving: the groups, the colloquiums with specialized personnel, the individual therapies, the family therapies by video, the physical activity, the video calls, the rest and fundamentally to move away from the sites that proclaim the panic of Internet, Facebook, Instagram or certain media elements that seem to enjoy with the tragedy of the others. Daily temperature taking, clinical and permanent hematological controls are part of this routine of love for life.
Exercising the habit of concentration, starting university or postgraduate careers on the Internet (many have started studying); that is, a constructive way of spending and "inhabiting" time with discipline and getting out of the previous time, that of the addictive race, which was one of dispersion and anxiety enslaved by the wapp and all the messages of the networks.

Cumplir tareas para la evolución
Hay un contexto de certeza que se produce cuando el día ya no es tan apresurado y ansioso y, como enseñan los monjes de clausura, aparece un aprendizaje que es "poder habitar el tiempo, vivirlo en el instante y no permitir que fluya de forma informe".
La rutina es ahorrar: los grupos, los coloquios con personal especializado, las terapias individuales, las terapias familiares por video, la actividad física, las videollamadas, el resto y fundamentalmente alejarse de los sitios que proclaman el pánico de Internet, Facebook, Instagram o ciertos elementos mediáticos que parecen disfrutar con la tragedia de los demás. La toma de temperatura diaria, los controles clínicos y hematológicos permanentes forman parte de esta rutina de amor a la vida.
Ejerciendo el hábito de concentración, iniciando carreras universitarias o de postgrado en Internet (muchos han comenzado a estudiar); es decir, una forma constructiva de pasar y "habitar" el tiempo con disciplina y salir del tiempo anterior, el de la carrera adictiva, que era el de la dispersión y la ansiedad esclavizada por el wapp y todos los mensajes de las redes.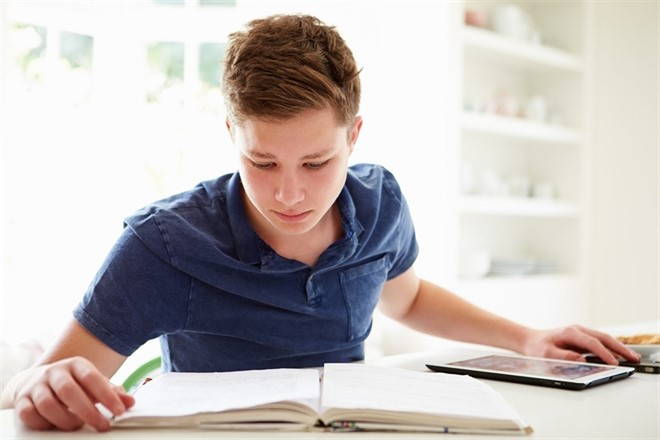 Social distancing
Perhaps this is the most appreciated by many. To be able to be in public places without the need to bump into others, to greet others only by raising your hand or smiling and numerous things to do to avoid contagion or to stay as far away from contracting other types of diseases. Now it's not just the Covid-19, because you don't have to believe in it or not, but forgetting the Covid-19 issue, Isn't it healthier to have more hygiene and personal cleanliness?, isn't it an opportunity to take better care of ourselves?, in this way we are collaborating preventing other types of virus from affecting us.
Health is the most important thing, it is what keeps you alive physically and more conscious on a mental level. At least by being careful, we can enjoy our health a little longer.

El distanciamiento social
Tal vez esto sea lo más apreciado por muchos. Poder estar en lugares públicos sin necesidad de chocar con otros, saludar a los demás con sólo levantar la mano o sonreír y muchas cosas que hacer para evitar el contagio o para mantenerse lo más lejos posible de contraer otro tipo de enfermedades. Ahora no se trata sólo del Covid-19, porque no hay que creer en ello o no, pero olvidando el tema del Covid-19, ¿no es más saludable tener más higiene y limpieza personal?, ¿no es una oportunidad para cuidar mejor de nosotros mismos?, de esta manera estamos colaborando a evitar que otros tipos de virus nos afecten.
La salud es lo más importante, es lo que te mantiene vivo físicamente y más consciente a nivel mental. Al menos si tenemos cuidado, podemos disfrutar de nuestra salud un poco más.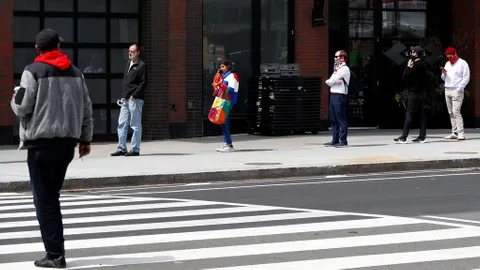 Economic alternatives
As mentioned before, the big industries had to close their doors and this caused a lot of unemployment worldwide. While there are some companies looking for plans to stand on their feet like those jobs from home. Other types of plans have been invented for feeding the population, such as home sowing and harvesting, urban cultivation and the growth of personal ventures, as in the case of HIVE.
Despite all this, I thought that this kind of plan should have been made many years ago, but it was not enough for a new pandemic to emerge that would change the world completely. Many people see 2020 as the year of change, even though we sometimes fall into pessimism and think that in some cultures this does not affect them.

Alternativas económicas
Como se mencionó anteriormente, las grandes industrias tuvieron que cerrar sus puertas y esto causó mucho desempleo en todo el mundo. Mientras que hay algunas empresas que buscan planes para mantenerse en pie como esos trabajos desde casa. Se han inventado otros tipos de planes para alimentar a la población, como la siembra y cosecha caseras, el cultivo urbano y el crecimiento de emprendimientos personales, como en el caso del HIVE.
A pesar de todo esto, pensé que este tipo de plan debería haberse hecho hace muchos años, pero no fue suficiente para que surgiera una nueva pandemia que cambiara el mundo por completo. Muchas personas ven el año 2020 como el año del cambio, aunque a veces caemos en el pesimismo y pensamos que en algunas culturas esto no les afecta.
---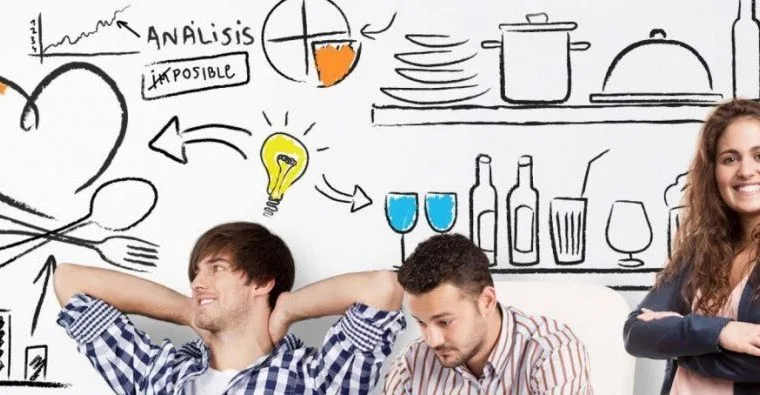 We all know how the Covid-19 affects us, the press has invaded our minds with news that is harmful to our mental health. There is no need to always remember the great misfortunes that have occurred worldwide; we all deserve a break from this wave of harmful news that has created chaos in many parts of the world. Therefore, the ecoTrain community is pleased to bring this challenge to remember and highlight at least 5 benefits that the Covid-19 has brought. Our duty is to inform, as a citizen of the world, if importing country, beliefs, religion, color, sex or political distinction, we are responsible for all the movement we make as a human species. The destiny of humanity depends on us.
Todos sabemos cómo nos afecta el Covid-19, la prensa ha invadido nuestras mentes con noticias que son perjudiciales para nuestra salud mental. No hay necesidad de recordar siempre las grandes desgracias que han ocurrido en todo el mundo; todos merecemos un descanso de esta ola de noticias perjudiciales que ha creado el caos en muchas partes del mundo. Por lo tanto, la comunidad de ecoTrain se complace en traer este desafío para recordar y destacar al menos 5 beneficios que el Covid-19 ha traído. Nuestro deber es informar, como ciudadano del mundo, si importando país, creencias, religión, color, sexo o distinción política, somos responsables de todo el movimiento que hacemos como especie humana. El destino de la humanidad depende de nosotros.
If you have any other benefits that the Covid-19 has brought, I invite you to comment or even better, to let us know with an article what those benefits are, you can name at least 5 or more points in favor. This is of course courtesy of Question Of The Week of ecoTrain.
Si usted tiene algún otro beneficio que el Covid-19 haya traído, lo invito a comentar o mejor aún, a que nos haga saber con un artículo cuáles son esos beneficios, puede nombrar al menos 5 o más puntos a favor. Esto es, por supuesto, cortesía del La Pregunta de la Semana de ecoTrain.
Thank you for reading me, blessings | Gracias por leerme, bendiciones


@ecoTrain Supporting People Who Help Make The World A Better Place

---

Follow me