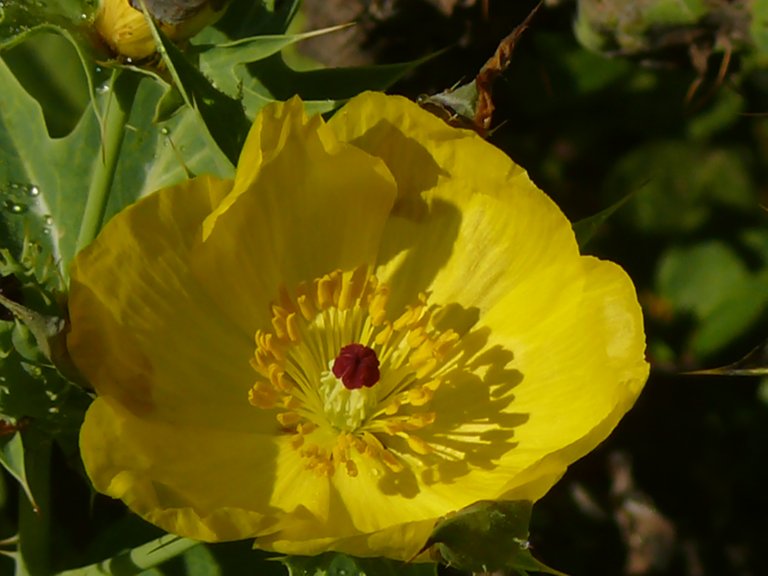 Saludos terrícolas. Sí, soy yo otra vez, hoy te sumergiré en mi mi mundo, tal como yo lo miro, aunque pocas personas les gusta mostrar sus cosas a mi me gusta compartir (mira que si tienes suerte) porque podrás ir al mundo de la locura sin estar loco, bueno yo creo que enloquecí aquel primer día que fui al fondo de ese mundo a buscar unas letras para crear un poema. Pero eso es otra historia, hoy te muestro como mi mente ve algunas cosas (un profesor de arte me dijo un día que eran arte ingenio) yo pienso que solo es el reflejo de la voz que dicta, además de poemas ella me muestra otras cosas, y ante cualquier cosa, vienen imágenes.
Greetings earthlings. Yes, it's me again, today I will immerse you in my my world, the way I see it, although few people like to show their things I like to share (see if you are lucky) because you can go to the world of madness without being crazy, well I think I went crazy that first day that I went to the bottom of that world to find some lyrics to create a poem. But that's another story, today I show you how my mind sees some things (an art teacher told me one day that they were art ingenuity) I think that it is only the reflection of the voice that dictates, in addition to poems she shows me other things , and before anything, images come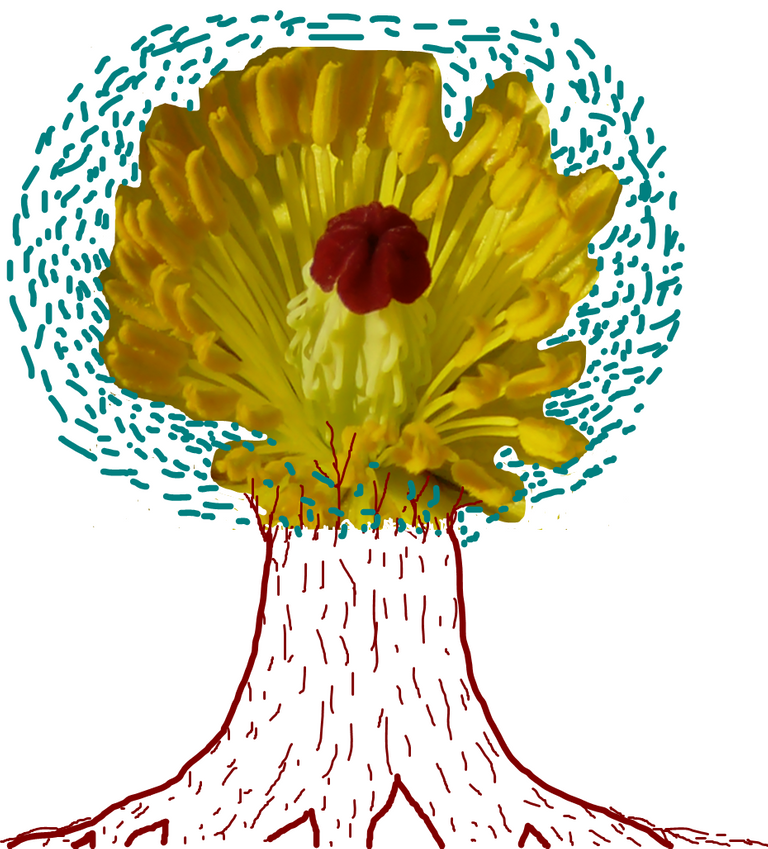 En otra vida fui vagabundo, iba tras los horizontes, mi sueño personal en aquel momento era mirar mil horizontes en todo éste planeta, creo que mire muchos más y esa vida aún llega hoy a mi mente, los horizontes, allí fue donde la voz vivió cada detalle de la naturaleza y en esa vida fue su primer amor, dicen: "que el primer amor nunca se olvida" ¿será verdad?
In another life I was a vagabond, I was going after the horizons, my personal dream at that time was to look at a thousand horizons all over this planet, I think I look at many more and that life still comes to my mind today, the horizons, that's where the voice lived every detail of nature and in that life was his first love, they say: "that first love is never forgotten" is it true?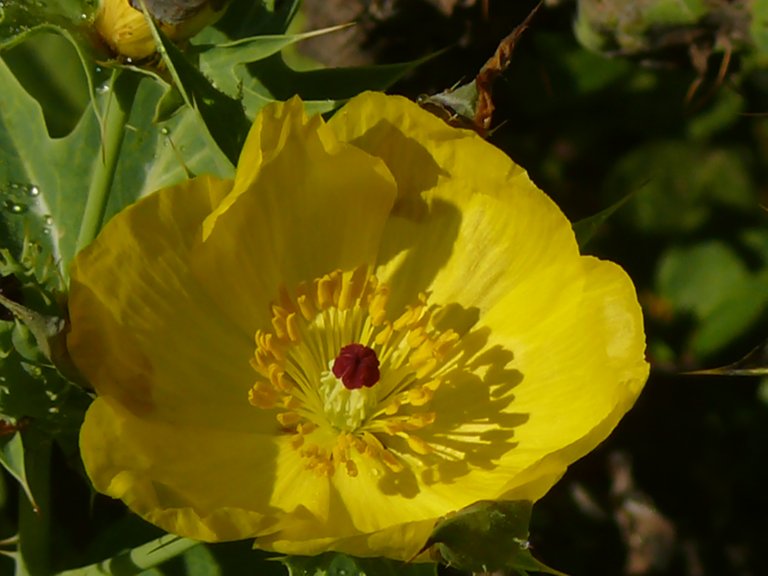 Las flores, ellas son un poema escrito a mi madre, donde habla del cariño por mis hermanas, las que regalan la vida a éste mundo y brindan el alimento que da energía al ser, y su aroma son el amor que siento por mi esposa, quien fue capas de regalarme la belleza de éste sueño, mi hija. Aunque uno este loco, puede ver mejor el mundo, porque se detiene de vez en cuando a observar la sutileza con que el tiempo escribe su canción en las vidas.

Tal vez, sea el peor hombre del universo o quizás no, pero ¿Qué diantres tiene que ver las letras de un poema con el hombre que solo las escucha para plasmarlas? ellas, son la brisa que acaricia tu vida, en aquel suspiro que vuela en el verso de un amor y su rima. El loco, solo es eso y sigue.


La voz esta allí, solo detente frente al espejo y se el loco que escucha la belleza de de su madre que respira en cada hoja.


The flowers, they are a poem written to my mother, where she speaks of the affection for my sisters, those who give life to this world and provide the food that gives energy to being, and their aroma is the love I feel for my wife, who was able to give me the beauty of this dream, my daughter.
Even if you are crazy, you can see the world better, because you stop from time to time to observe the subtlety with which time writes its song in lives.


Perhaps he is the worst man in the universe or perhaps not, but what the hell do the lyrics of a poem have to do with the man who only listens to them to capture them? they are the breeze that caresses your life, in that sigh that flies in the verse of a love and its rhyme. The madman is just that and continues.


The voice is there, just stop in front of the mirror and be the madman who listens to the beauty of his mother who breathes in each leaf.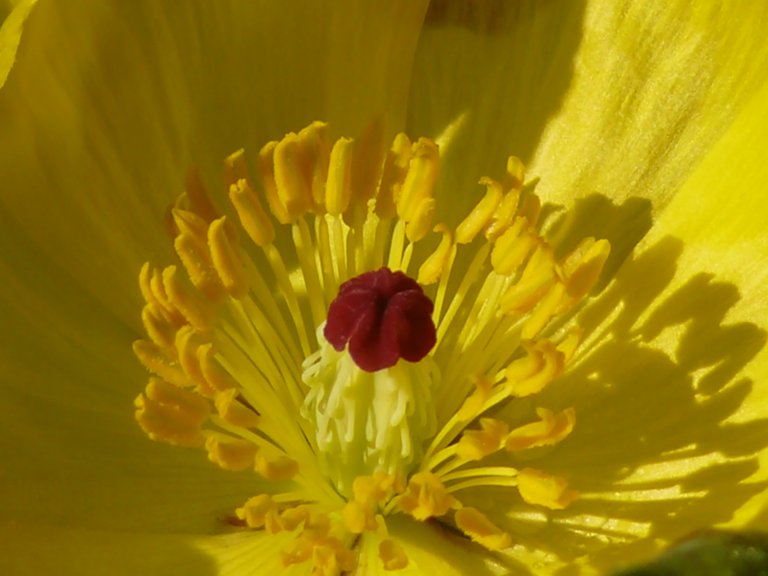 La lluvia, ella es otra cosa, a veces trae vida, otras refresca, y algunas veces nos detiene. Esta en nosotros, ver eso como algo malo o mirarlo como su regaño por ir de prisa y no tomar un tiempo para ver las gotas caer sobre y allí soñar.

Hoy me detuvo la lluvia, no puedo labrar la tierra, menos limpiar la maleza, ella, quiere que allí sentado bajo la sombra del Caro, ese viejo árbol que siempre brinda sombra, escriba una canción en vuelo que se escuche en cada trinar por el campo.



Que loco estoy, haciendo caso al Turpial, que repica con su garganta un canto que enternece mi tierra, pájaro de hermosos colores bandera de un pueblo silente , flaco, que parece arpa llanera en fiesta sin leña, mejor escribo lo que dice el viejo Caro, pues por algo sus canas son de plata y la ganancia de los años, amor, es el aroma a tierra mojada, cuando el aguacero se detiene y el niño espera su taza de guarapo para mojar el pan y así darse un banquete.

The rain, it is something else, sometimes it brings life, other times it refreshes, and sometimes it stops us. It's up to us, to see that as a bad thing or to look at it as his scolding for going in a hurry and not taking time to see the drops fall on and there dream.


Today the rain stopped me, I cannot till the land, much less clean the undergrowth, she wants me to sit there under the shade of Caro, that old tree that always provides shade, to write a song in flight that is heard in each chirping by the countryside.


How crazy I am, paying attention to the Turpial, who chimes with his throat a song that softens my land, a bird of beautiful colors, the flag of a silent, thin people, that looks like a llanera harp at a party without firewood, I better write what old Caro says Well, for a reason his gray hair is silver and the gain of the years, love, is the aroma of wet earth, when the downpour stops and the child waits for his cup of guarapo to wet the bread and thus have a feast.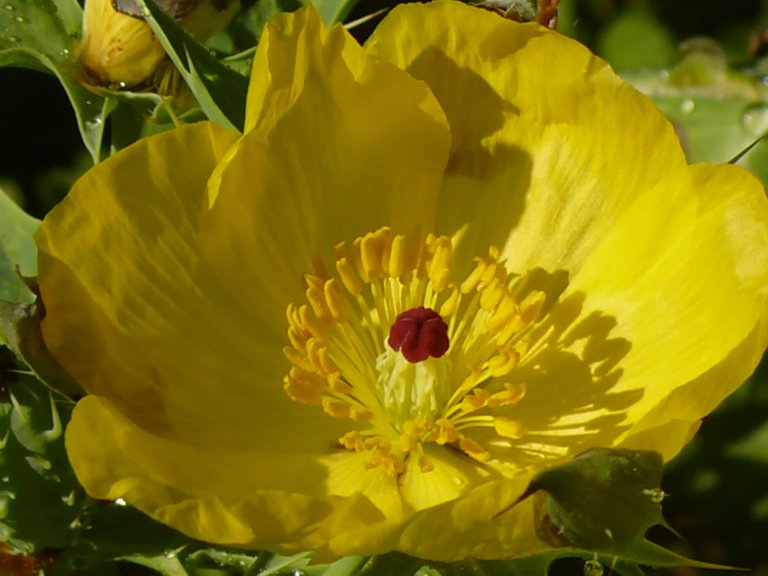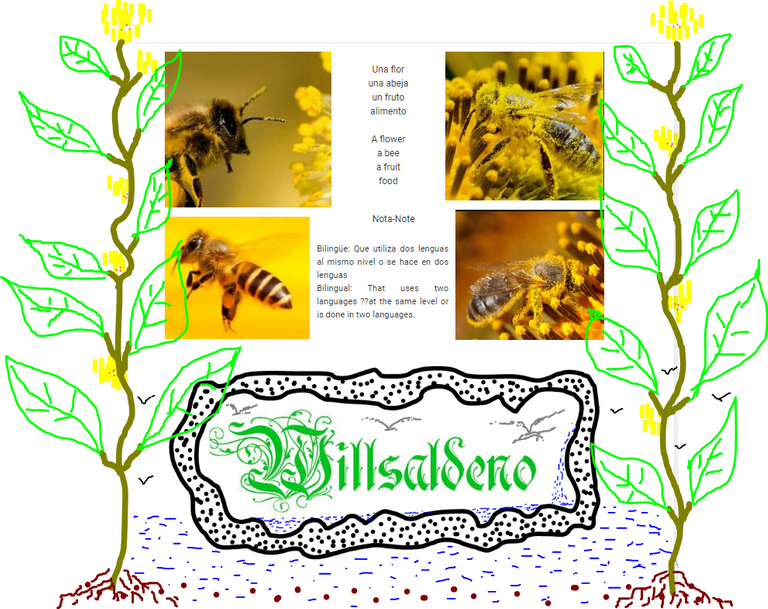 Nota-Note
Bilingüe: Que utiliza dos lenguas al mismo nivel o se hace en dos lenguas
Bilingual: That uses two languages ??at the same level or is done in two languages.
Camera: Panasonic lumix DMC-FZ50. Camera:General Eletric:E11680 W



Lent: Leica 1: 2.8-3.7 / 7.4-88.8.

Location: Villa de Cura.



Original photographs of willsaldeno, I do not edit the photos, because I like to put only what I achieve with the camera and not something improved with an editor.