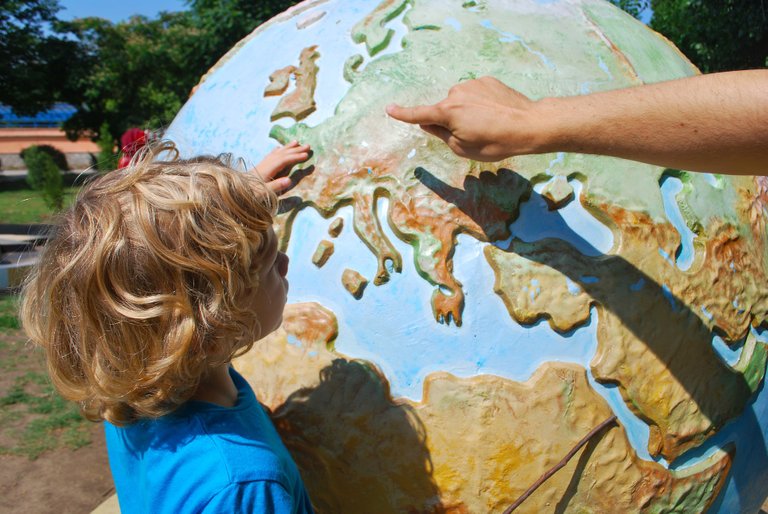 Credit
During the first lockdown, I started a teaching course (TEFL)
I felt that I should at least a part of my time was invested in my future and as I felt quite blocked with my own projects, I thought let's start the course that I wanted to start for a few years already, but never did so far. Teaching English as a Foreign Language it was. I found a great deal on Groupon for I think it was 35 dollars and went ahead with it. I assumed that I would fly through the material as I used to do in the past. I never had much trouble learning, I read stuff, remembered it, and passed exams super easily, to the jealousy of my fellow classmates. Times have changed though, my brain isn't as cooperative as it was back in the days, but now I know this, I just have to deal with it.
While the lockdown passed, I got stuck at the grammar part of the course
Not even having the first part of the course (the 120 hours course) at sight, while needing to complete 160 hours to have both certificates. I felt annoyed and almost gave up several times along the way. Then I decided I should just take a break and wait for life to go back to normal first before continuing and draining myself while not getting a step closer to the finish line. That was the best choice I could have made honestly!
The only thing I had done recently was getting through the grammar chapters, with a lot of effort and re-attempts. Read: migraines! But I got through it, even though the grades weren't as high as I hoped them to be, I decided it was enough torture and that I needed to continue focussing on the rest of the course.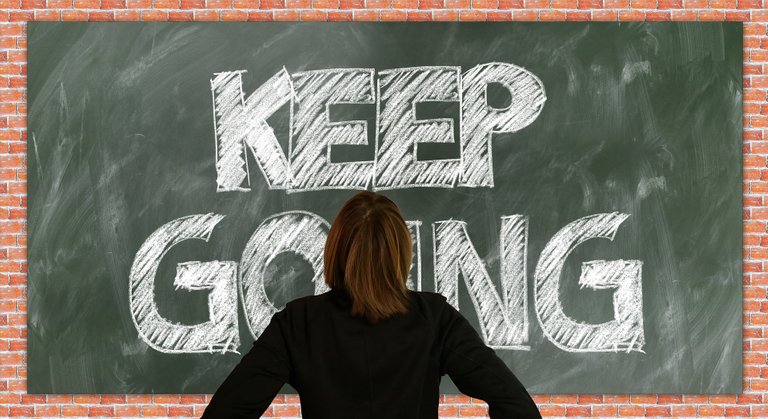 credit
Yesterday, was the day things changed!
I was looking up to starting the next module as I knew I wasn't close to the first part being completed, but I went for it. I printed all the study material and read through it, followed by 6 quizzes and eventually an end of the module examination. Guess what? I passed most of them with 100% and upped my average grade to 93.29% after finishing that module!!! Damn, that made me want to continue instantly and so I went printing the study material for the next module as well, flying through that first quiz too, I can't explain how happy I am with this! I finally have the confidence again that I will get through the course and even finish having a good enough grade to be proud of myself. Feels like a victory already, while I'm not just there yet.
I now know that I will get there though, and that's the big difference with a few days ago.
Initially the end date was September 14
To complete the course you initially get 6 months, and I aimed at getting through it before the end of the lockdown. Well, the second one is almost here and I'm not done yet haha. But, it's also nog the 14th yet and I won't say with 100% certainty that I won't finish the first 120 hours part of the course before that date, as I actually feel that it's possible. My priority list has now been more diversified and including more TEFL course as I feel on a roll and want to grab the bull by the horns now that things go well. You never know what life throws at you in a week, right? Maybe the kiddo is at home suddenly because the school closed, so let's be productive every day and make the most out of my time to work and study. I personally find working with a kid around easier than studying, so this is why I feel I have to push myself a bit harder now to get past the first part so that I can be proud that I passed it and got the first certificate.
Once done, I have a few more courses to do
With the extension package, which honestly, I only wanted because I could get 3 months extension (lol), also came a few other courses. One of them had 50 lesson plans, another one was Teach English online (which I aim at starting up in the future), but a few others that had nothing to do with teaching as well. Luckily for me, these courses were more like 40 or 60 hour courses rather dan the 160 hour one I'm doing now. So I will probably get through them a lot quicker. You never know if they might come in handy, right?
Back to studying, got to get my to-do-list empty today!
Thanks for stopping by!