I had a chance to peel of at lunch today and take a quick hike. Yesterday's hike was just down the road in Lawrence County. This time, I was in Craighead County. Still no morels, but I was still able to spot a few cool things.
Of course, I found a few specimen of Devil's Urn (Urnula craterium)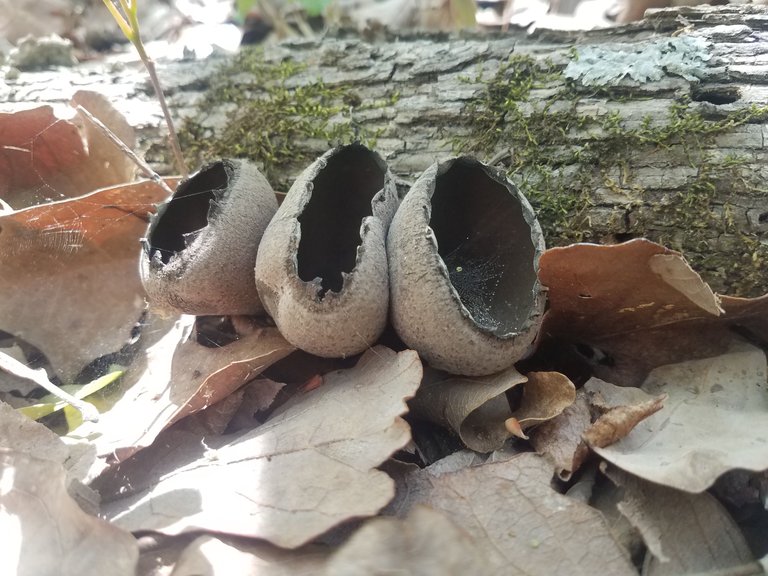 More Urnula craterium (Original Image)
I also found some of this stuff. I have to be honest, I'm not sure about my identification, but I think this is poison ivy (*Toxicodendron radicans). I've never really had the need to learn this one, because I have never been allergic to it... knock on wood! This specimen was vining up a tree, and it has those hairy roots on it.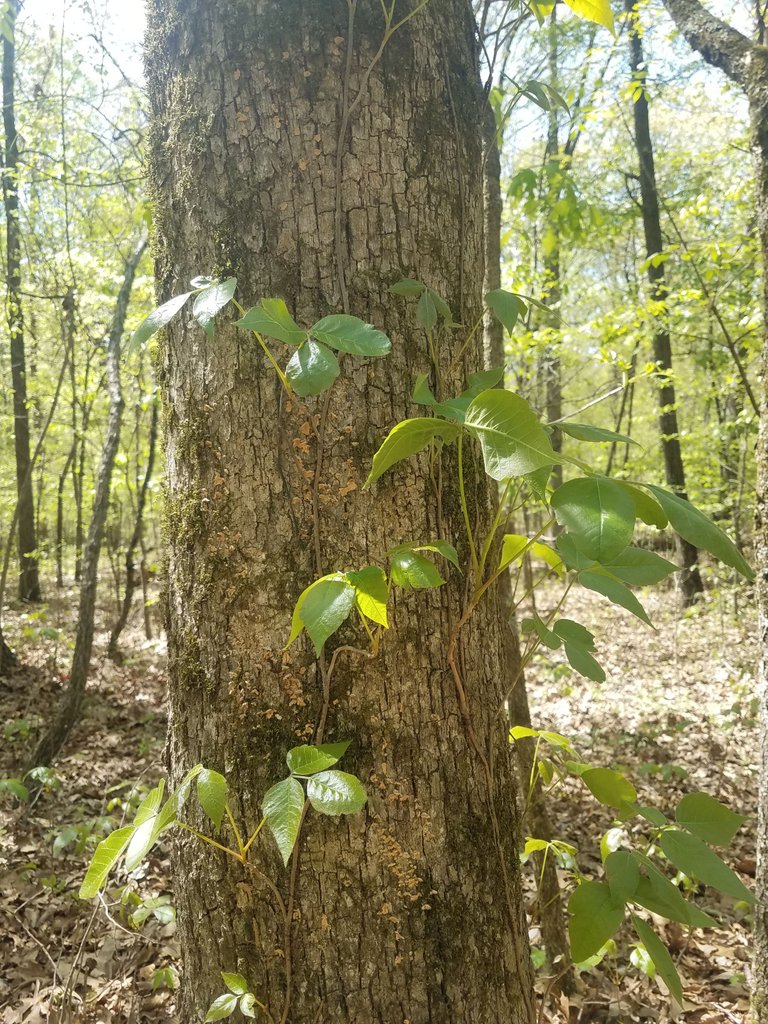 Poison Ivy? (Original Image)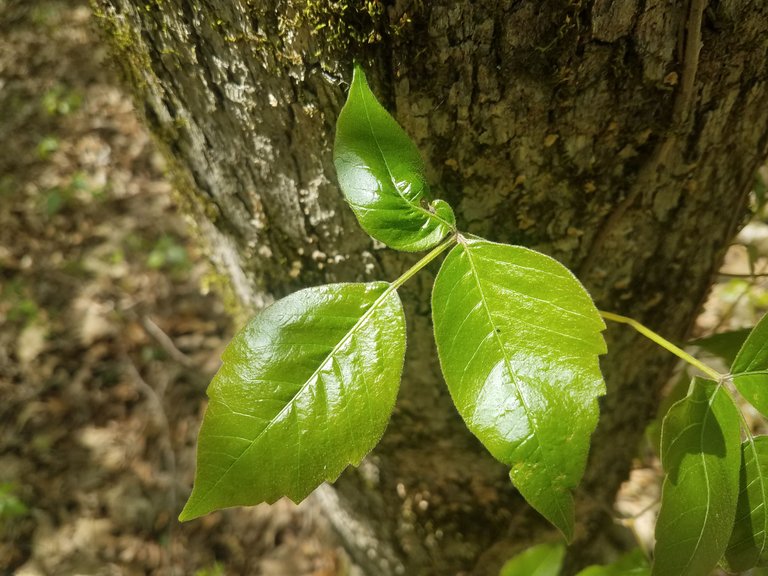 Leaves Of Three (Original Image)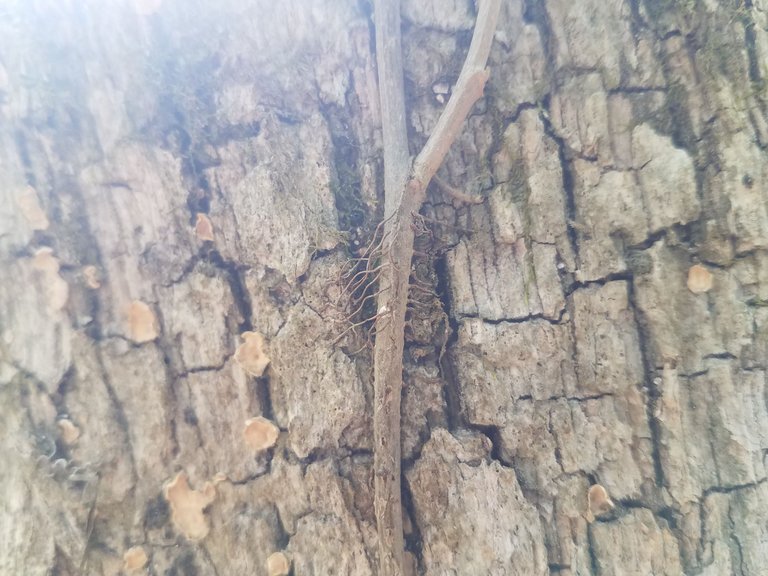 Hairy Airy Roots (Original Image)
It was also dispersed all over the ground along with some tiny wild grape vines of some sort.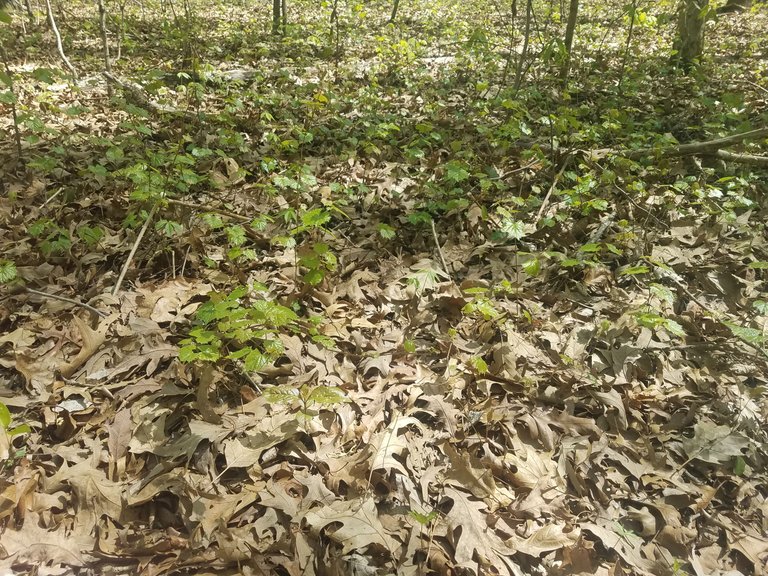 Found On The Forest Floor (Original Image)
I also found some of this stuff growing from the forest floor. I'm not sure, but I think it may be mullein (Verbascum Thapsus). The leaves were soft and fuzzy, and it appeared to be shooting up a flower stalk.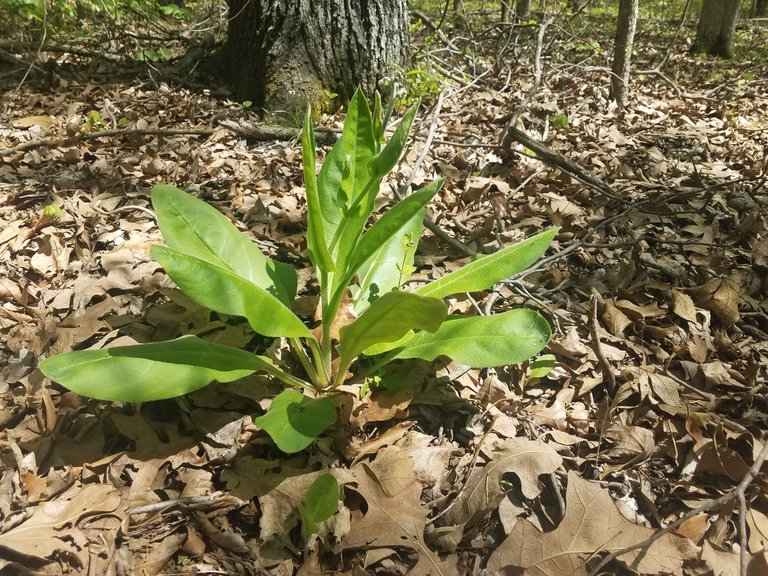 Maybe It's Mullein (Original Image)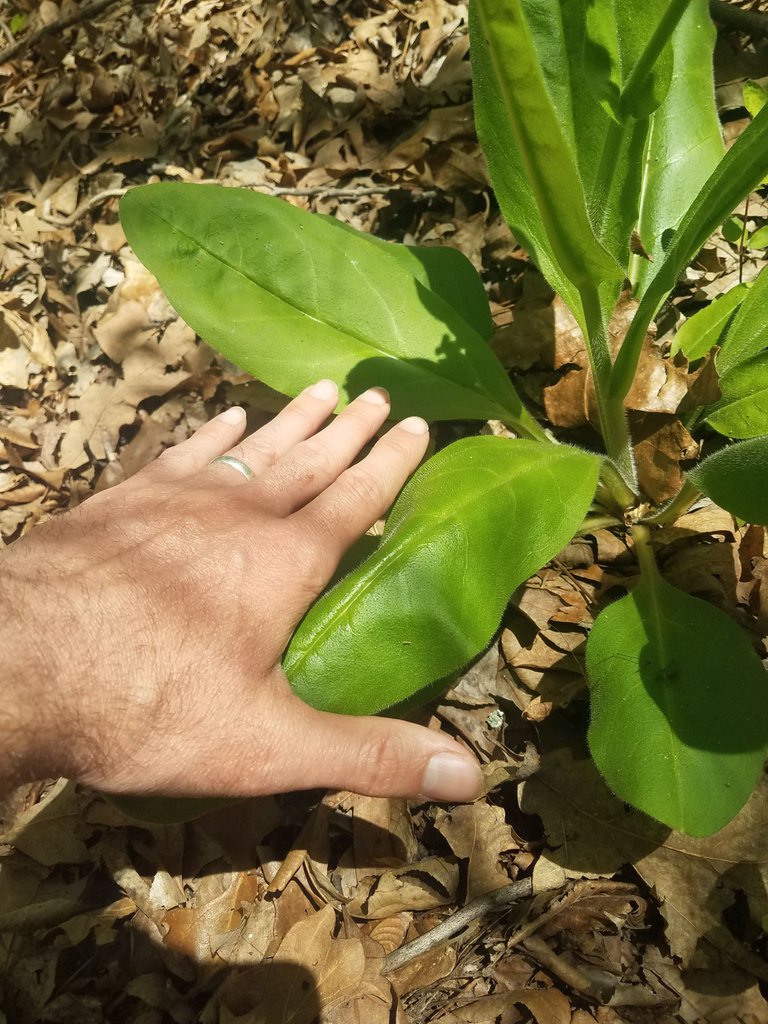 Look At The Size Of Those Leaves (Original Image)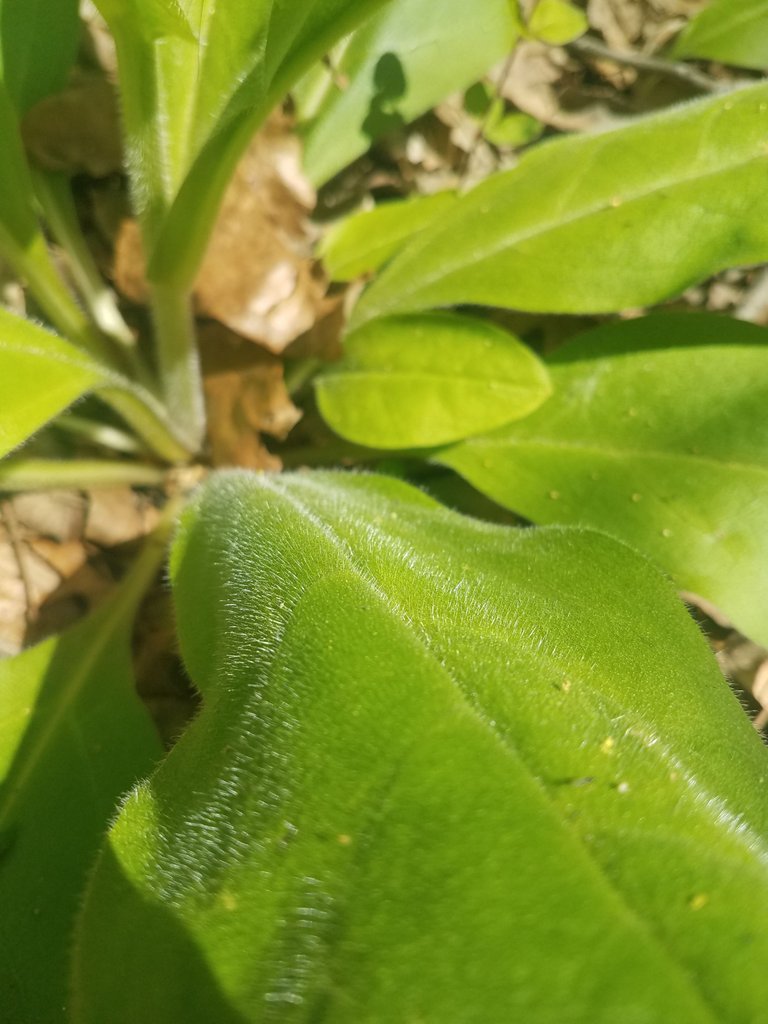 Makes For Some Good TP! (Original Image)
I also caught a couple of buckeye trees (Aesculus glabra) blooming, although I've noticed that there aren't nearly as many in this area as there are closer to home.
Buckeyes Blooming In Craighead County (Original Image)
And I found a beautiful specimen of Violet Wood Sorrel (Oxalis violacea).
The purple flowers were in perfect bloom, and, while the tops of the leaves were completely green, the bottoms were purple. I've seen this variety before; but, we have a variety that grows in our yard that exhibits purple flowers and green leaves that have purple accents on the tops. I wonder if they are the same species or slightly different. I'll have to do some research on that.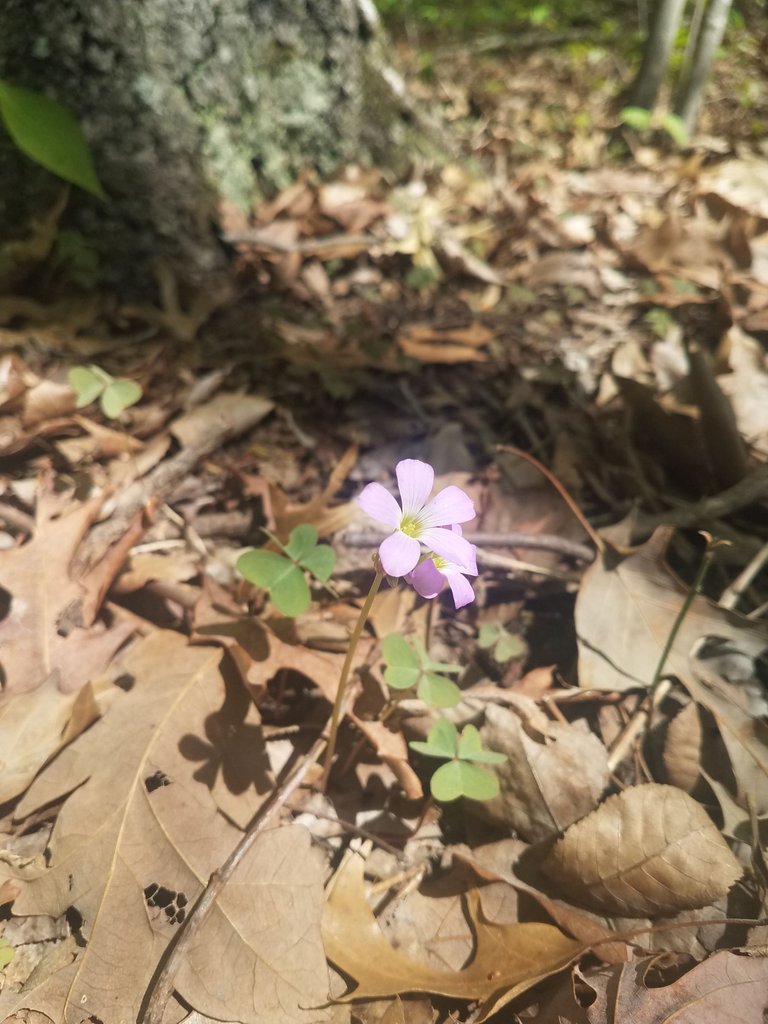 Violet Wood Sorrel Flower (original Image)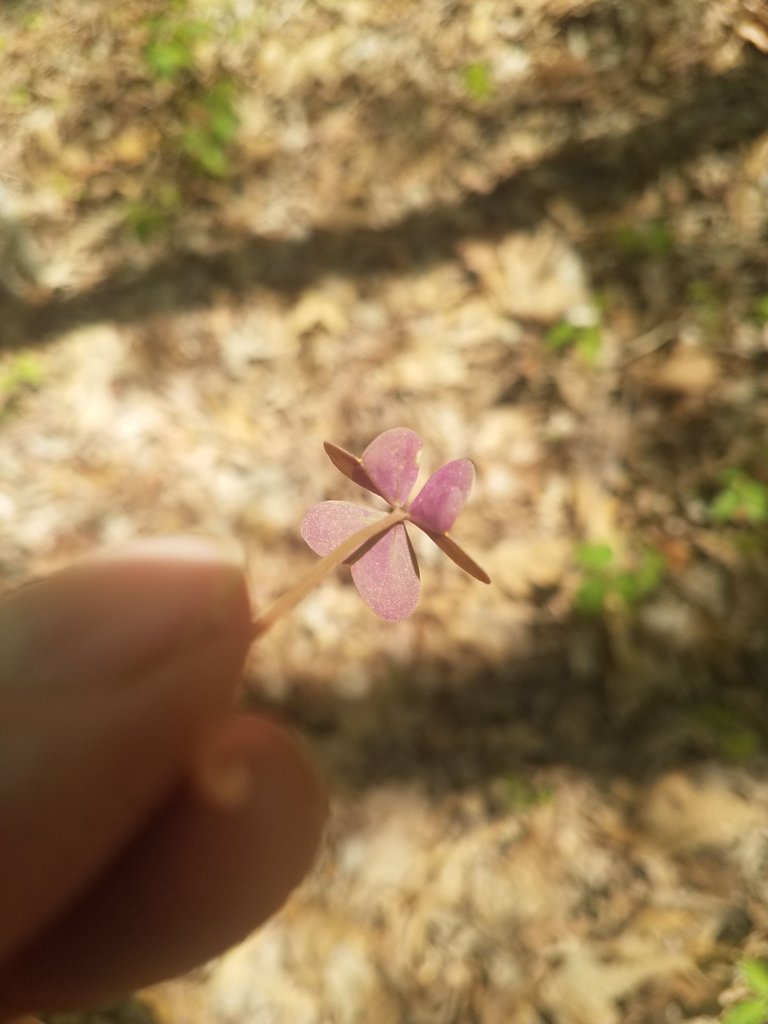 Purple On Bottom (Original Image)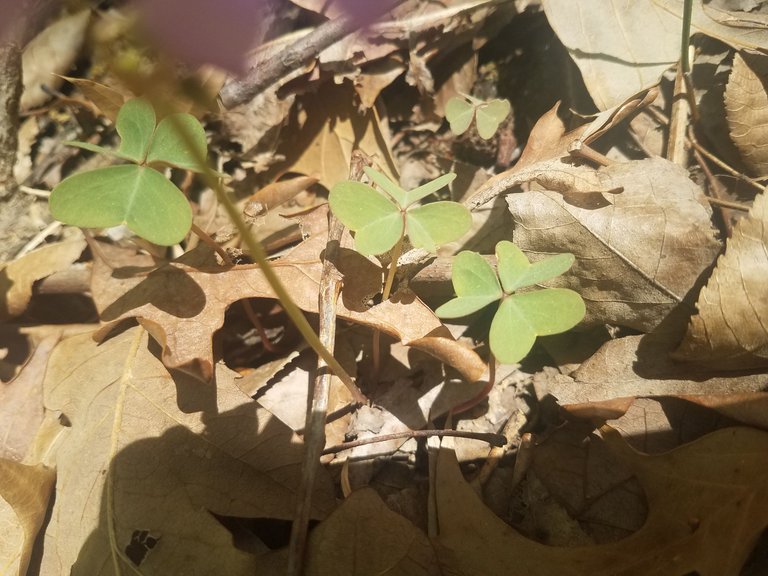 Green On Top (Original Image)
I've always enjoyed finding wood sorrel in the woods. The leaves have a sharp, sour flavor caused by oxalic acid (hence the genus name Oxalis). While most people shouldn't have a problem chewing on a few leaves for the flavor; however, that oxalic acid can bind with other minerals in the body and may lead to kidney stones or other complications. I have read that some people cook with wood sorrel or even use it to make a tart drink. Not worth it, if you ask me! I DO NOT want kidney stones!!