Hello Hivers!
What have you been up to this weekend?
I'm a sucker for nature and anywhere that provides solace and peace, and a trip to the waterfalls offers just that.
Traveling alone, I often take a little detour off the walkway leading to the falls itself, to escape the chaos of travelers eager to get to the top of the falls.
I like to get all dewy and misty cool under shady trees, utilizing large river rocks that make incredibly comfortable loungers for me to switch off into a baby-like sound nap.
Here, I'm dreaming and recharging my batteries to face another week.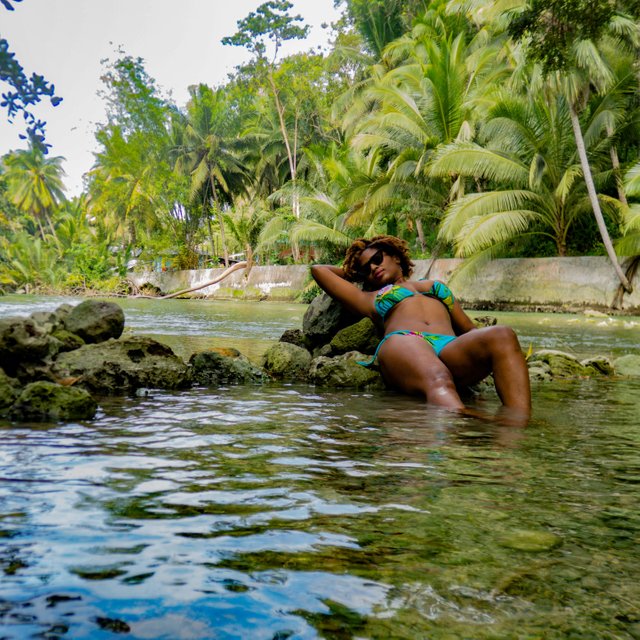 I had plans to present you some awesome pictures of the falls, but I woke up unbothered about going further. Well, that's just how fulfilling rivers are for me.
What are some of your favourite bodies of water?
I'd really like to hear, so drop me some comments...I love interacting with my commentators....a good chance for me to quickly browse your profile and check you out :-)
So long! Till my next blog!