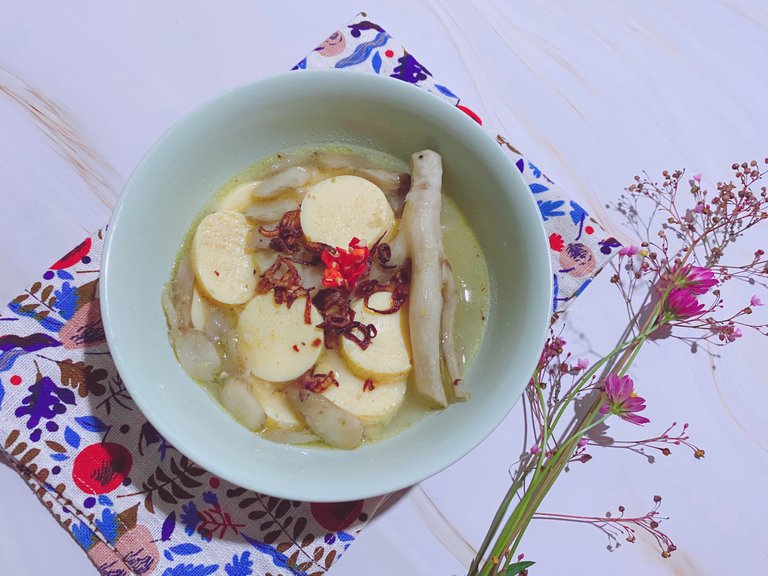 Rainy days or winter are the perfect days to make soup. No need for the soup to bother your time. Just a simple bowl of soup, but has a delicious taste and has health benefits for your body.
You can prepare a soup that can warm the body and to avoid fever in harsh weather.
So this time I will share tips on how to increase your daily soup level to be tastier and healthier.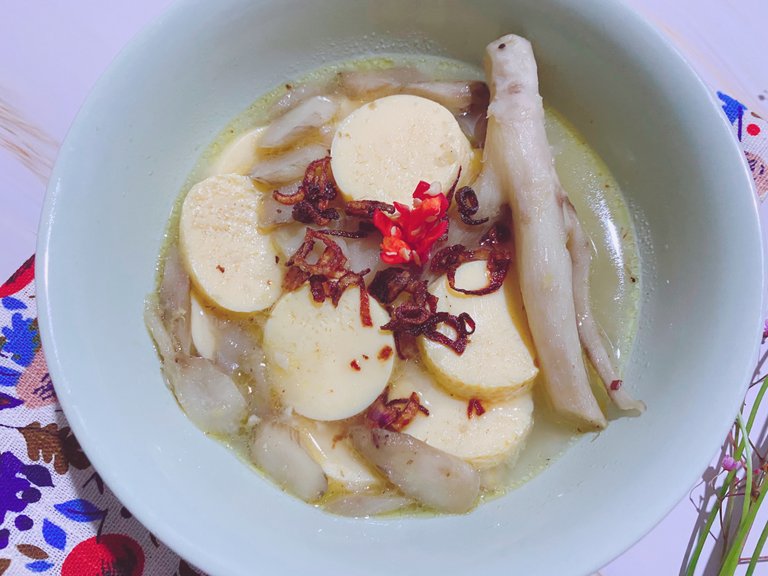 This time I made Wild Ginseng Soup With Tofu.
---
---
Simple but Strong Spices
The main key to enhancing the taste of your simple daily soup is to use spices that have a strong taste.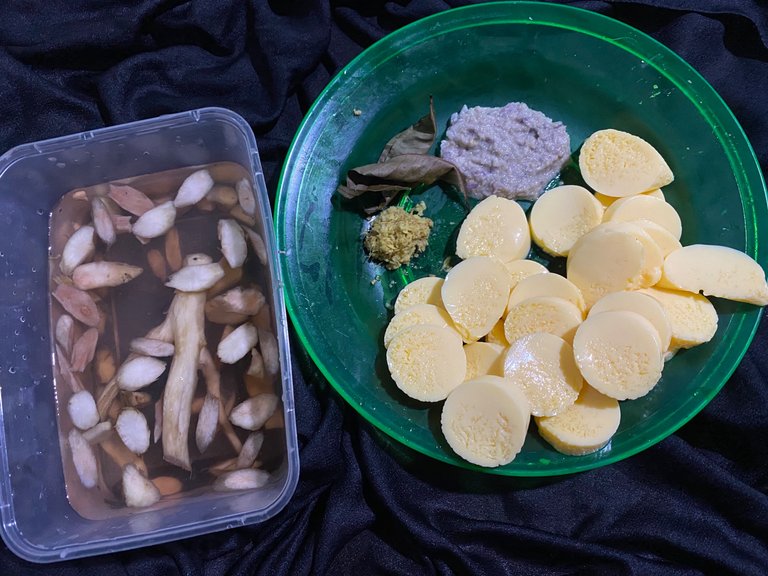 Seasonings used in this soup:
Garlic
Red Onion
Ginger
Bay Leaves
Pepper
Salt
I made garlic and onion into a paste. Here I just grind them finely using a mortar and pestle. For this recipe, you need 2 tablespoons of onion paste. Add a pinch of salt while processing the onions into a paste, and about 2 cloves of onion and 5 small cloves of red onion.
For grated ginger, this recipe requires one tablespoon of grated ginger. Here grated ginger has a big function. The taste of the soup will be stronger and able to warm our body for consumption and this can be a means of avoiding cold.
To add to the delicious aroma, in this recipe I recommend you to use the bay leaves.
---
---
Pssst, There's a Little Secret
The fried red onion that are sprinkled during soup serving are the little secret to increasing the delicious and fragrant level of your soup.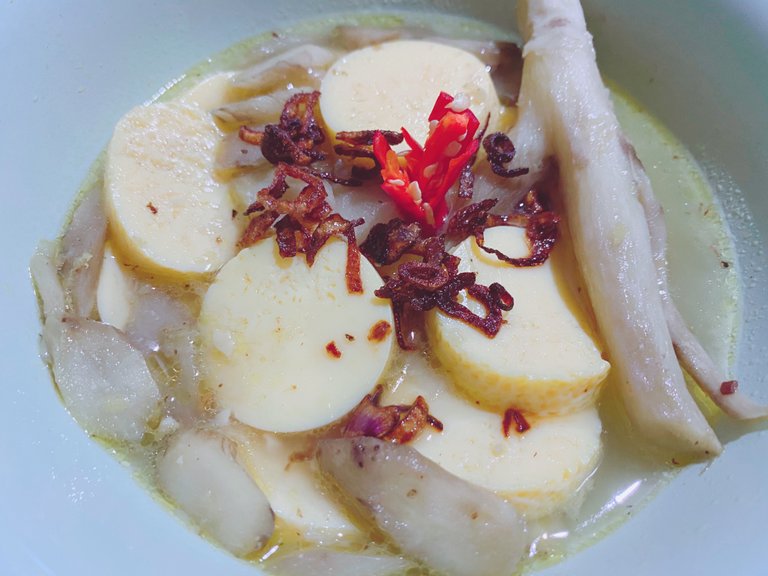 How to make it too easy. We only need to peel and slice the red onion and then fry them until they are brown, but don't burn them.
Note: Here I am using a type of red onion which has a smaller clove shape.
---
---
---
Tips for Soup Ingredients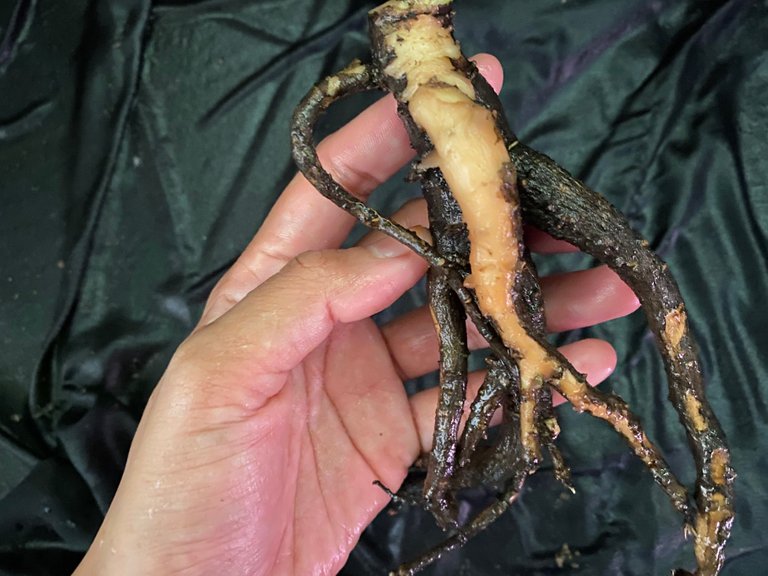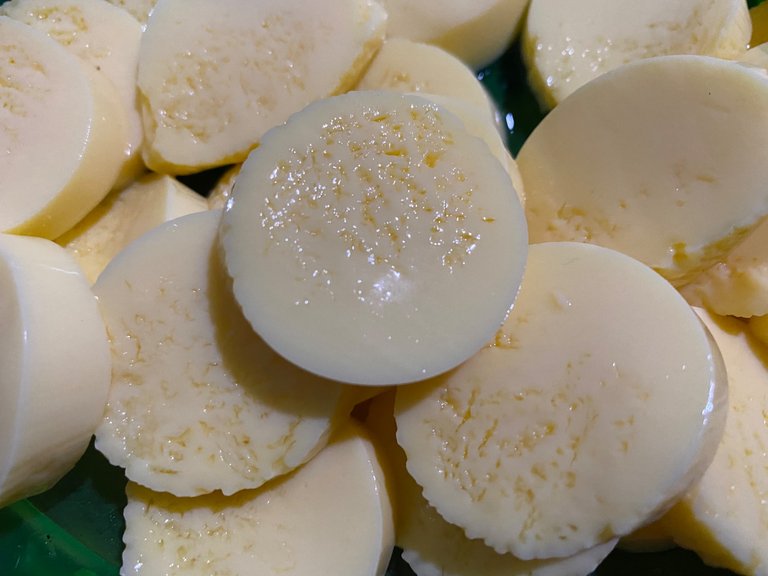 ---
The ingredient that is the highlight of this soup recipe is wild ginseng.
I use wild ginseng that I get in my backyard garden. A local ginseng tree that was not planted by me and grew by itself.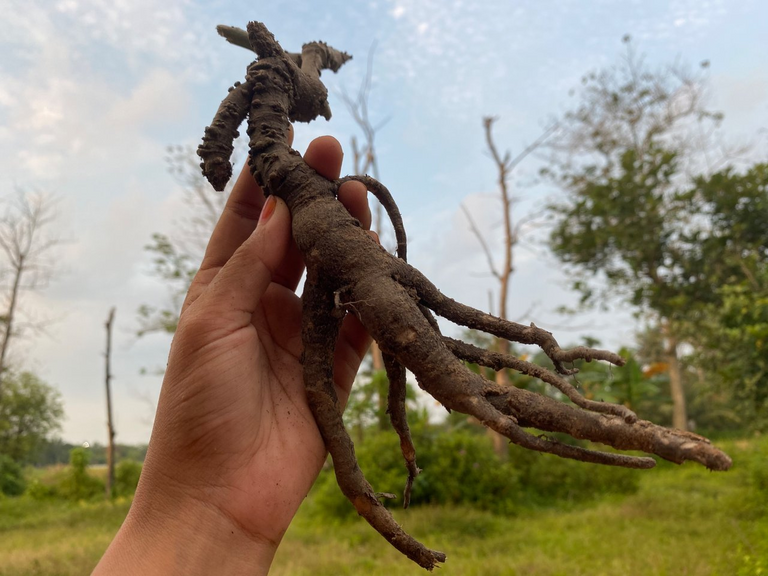 You can read my story about harvesting wild ginseng in my previous post. Harvesting Indonesian Wild Ginseng.
---
---
---
How To Make Wild Ginseng Soup With Tofu
- Step 1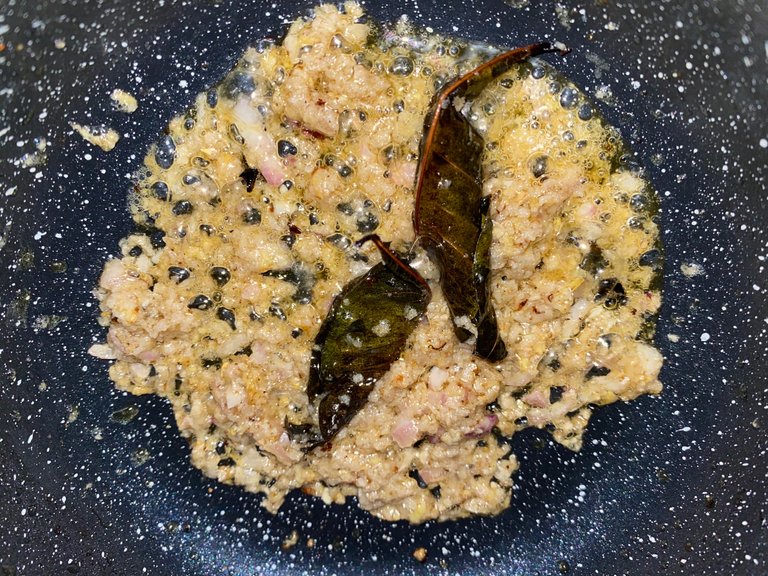 After preparing the spices, heat the oil over low heat, then stir-fry the onion paste together with grated ginger and bay leaves.
Stir well so it doesn't burn.
---
---
---
- Step 2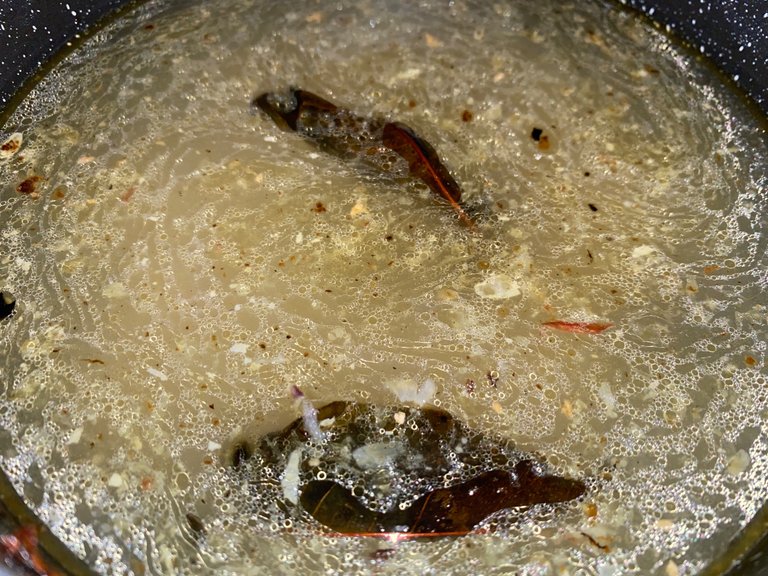 Once the onion paste is fragrant, add about 800 ml of water. Add pepper, then wait for it to boil.
---
---
---
- Step 3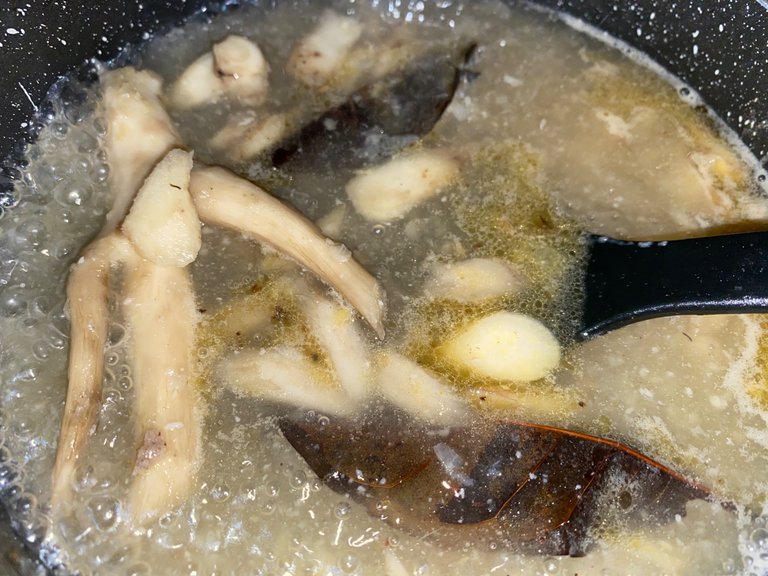 Add the wild ginseng pieces when the water is boiling. Use any other vegetables you have.
---
---
---
- Step 4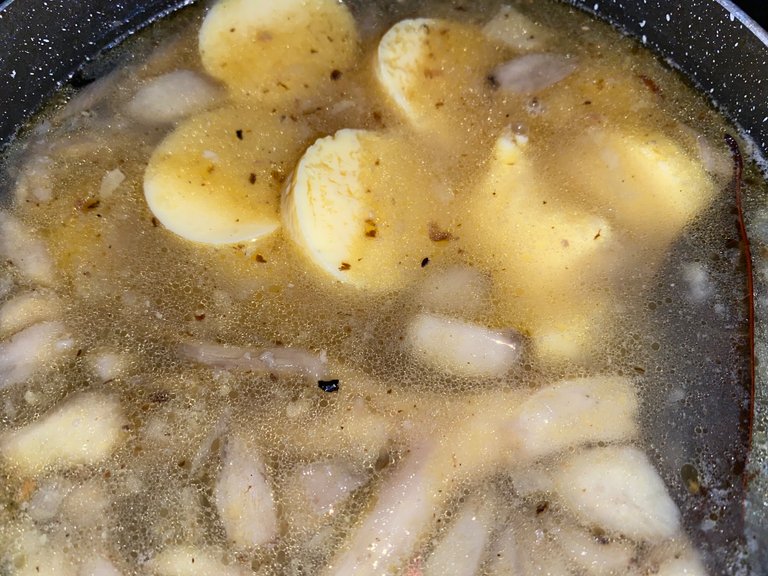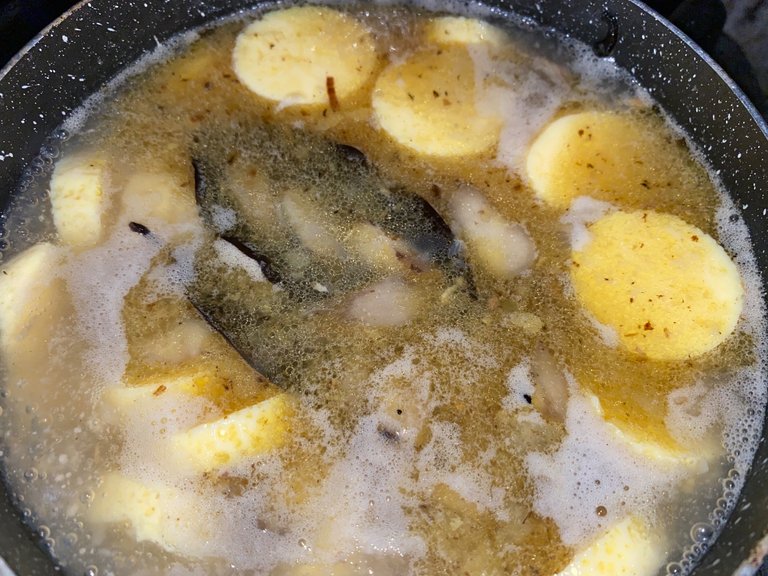 ---
Add soft, fast-cooking ingredients such as tofu, once the vegetables are almost done.
---
---
---
- Step 5
Cook briefly so that the spices soak into the tofu. Then correct the taste before lifting.
---
---
---
- Step 6

Remove.
---

Serve with fried onions.
---
---
---
That was about my version of a simple soup recipe that contains health benefits. Because I also use Wild Ginseng and also ginger in the seasoning,
which keeps the body warm.
What do you think about this Wild Ginseng Soup recipe? Don't forget to give feedback and thank you for taking the time to read this food blog.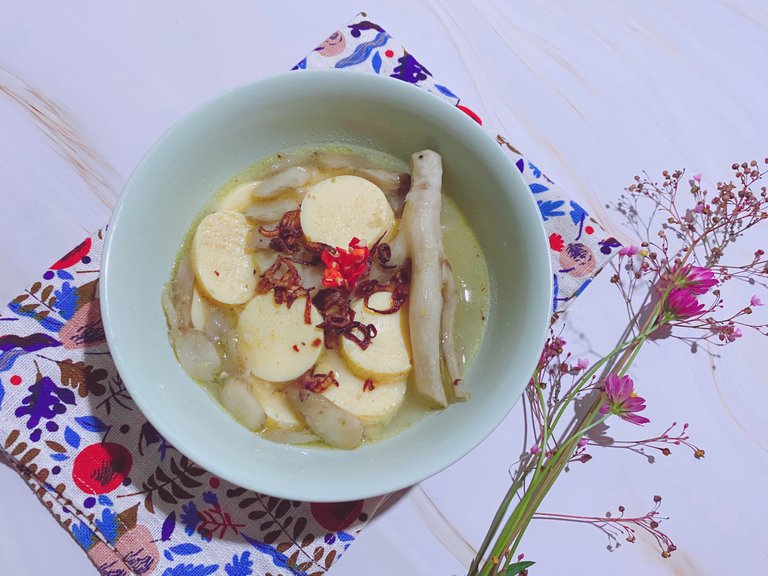 ---
---
---
Regards,
Anggrek Lestari.
---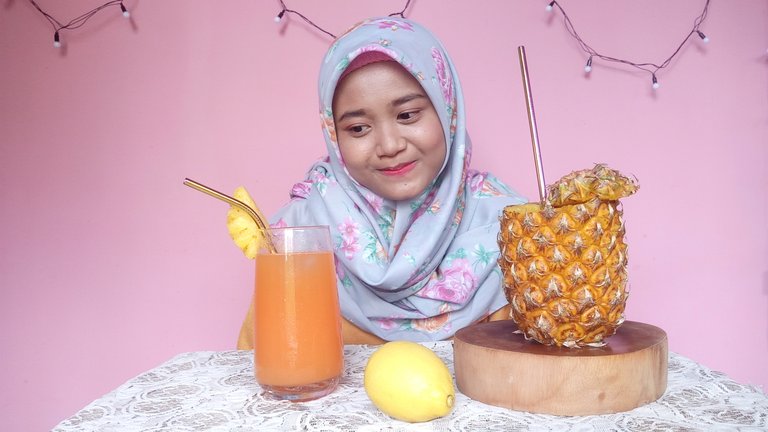 If you like my food content and want to support me at the next level, you can send me BTC or ETH or even HIVE/HBD. Thank you so much!
BTC Address: 1JkuWUJvK6bjkm6D3ZhtEdpaeSQUn7YLuU
ETH Address: 0x42bb580e4660daa7f578c2741027abc6f062ef46