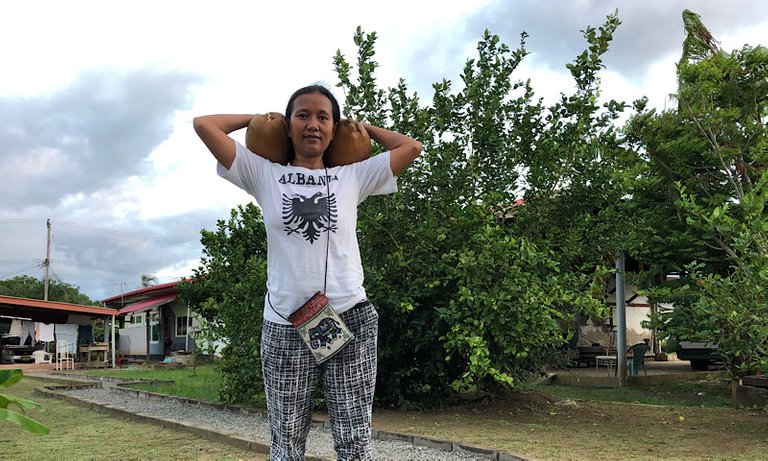 Happy Wednesday everyone, I would like to share two weeks of photos from my walks for exercise for @tattoodjay's #WednesdayWalk and @ElizaCheng's #MakeMeSmile. I walk around the place I live. Oh here have the coconut trees everywhere.
The coconut trees some are high and some are short. The short trees' coconuts are easy to pick. I pick two young coconut to back home today. And some time I get dry brown coconuts also.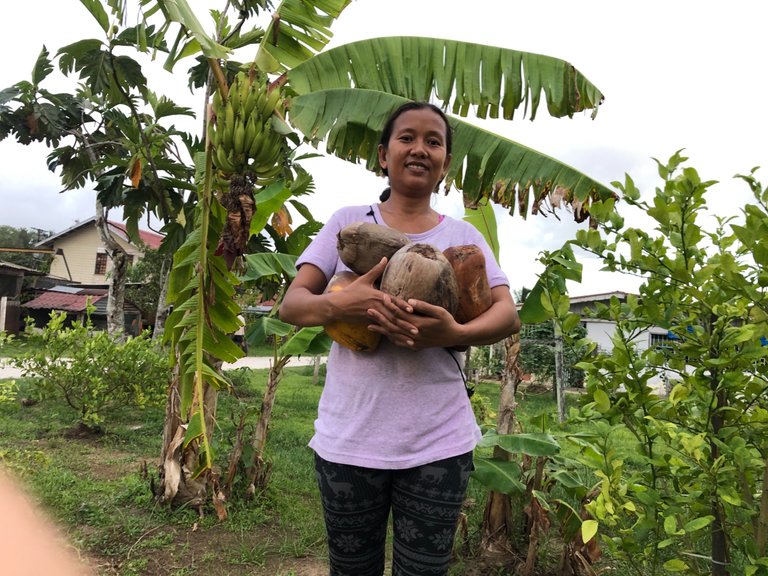 The dried coconuts fell down somewhere so much but not have people take them. I regret that waste, so always when I saw them I take it a lot. But on the Monday I saw them too much, I can't take it all. I can get only four coconuts.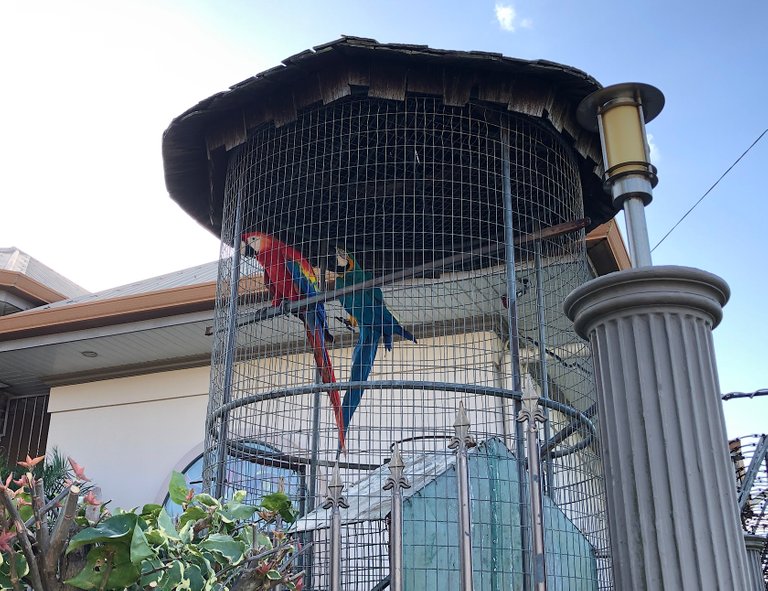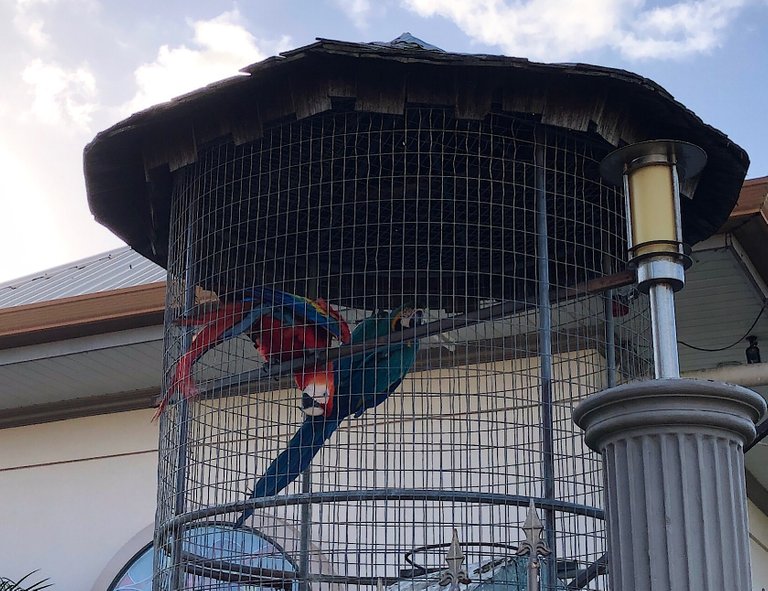 These birds, I saw them in the house of some people. They like to cage these birds and small birds too. I saw some people sell the small birds so much near the street.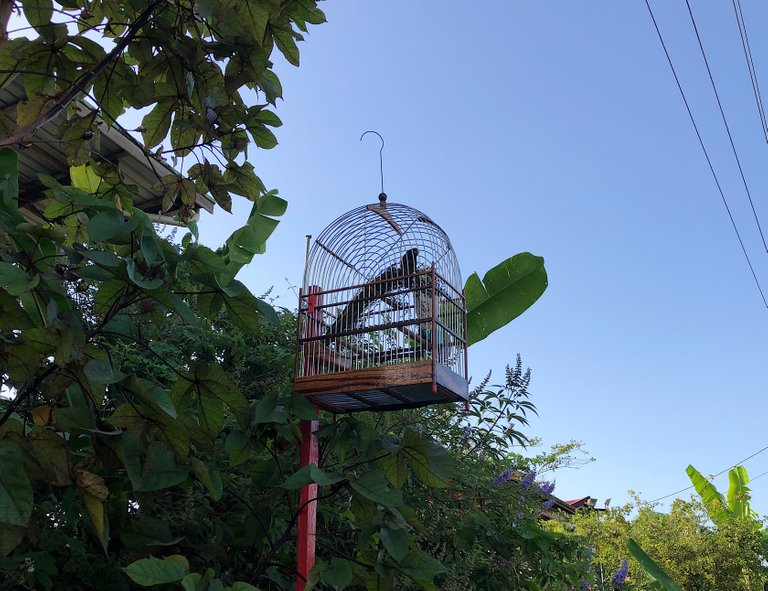 This is a bird for sell.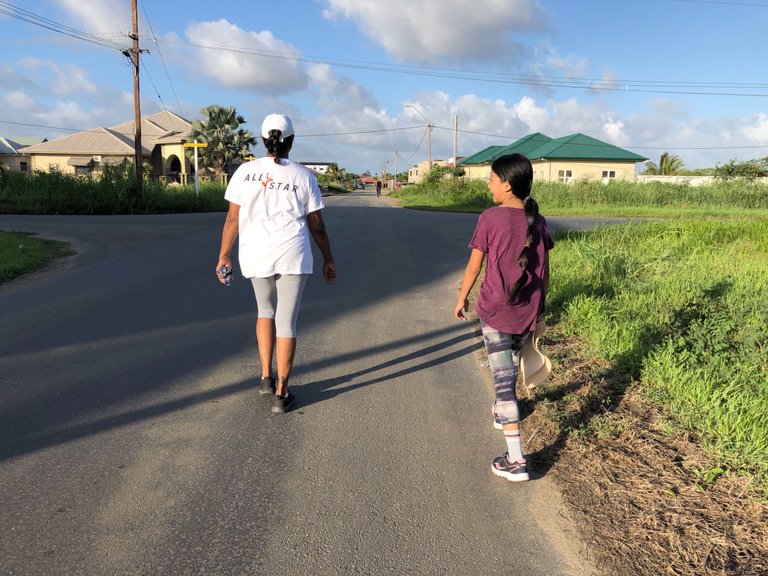 This is a picture from our walk last week. That day Monkey-B did not go. She went to town with her dad. When she came back home, she said I am so tired mom, I can't go to walk with you today.
This day, we walk, SreyYuu did not because she was lazy to walk one hour with us.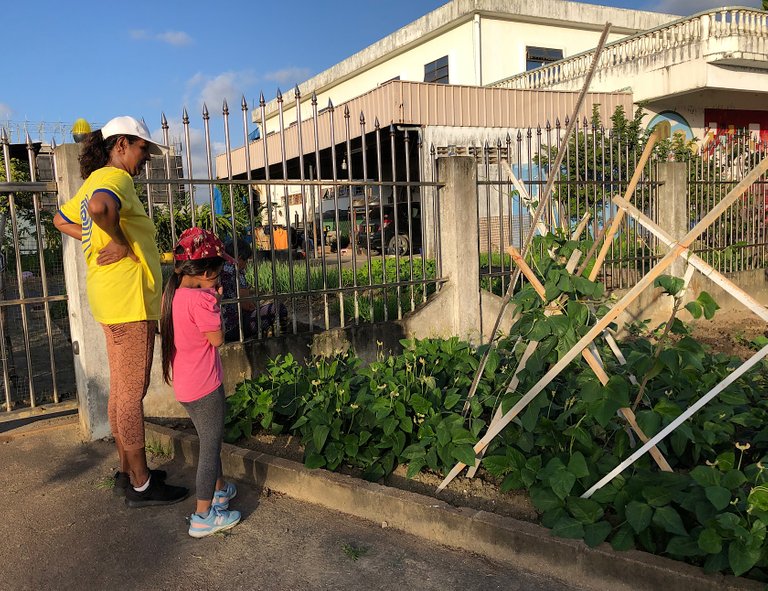 This is a Chinese house, they were growing so many different vegetables. I buy green onion, coriander leaves and my landlord buy morning glory from them.
They have so much anise basil, I said to them I like this basil so much but I difficult to find them a long time in here. They give free for me because not have the people buy them. The people Suriname eat only green onion and parsley leaves.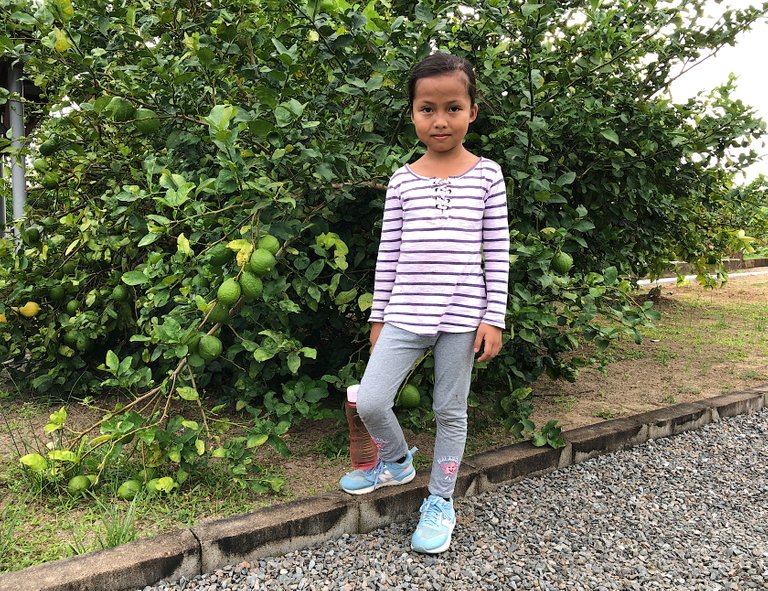 This is a photo from when we started to walk this Monday.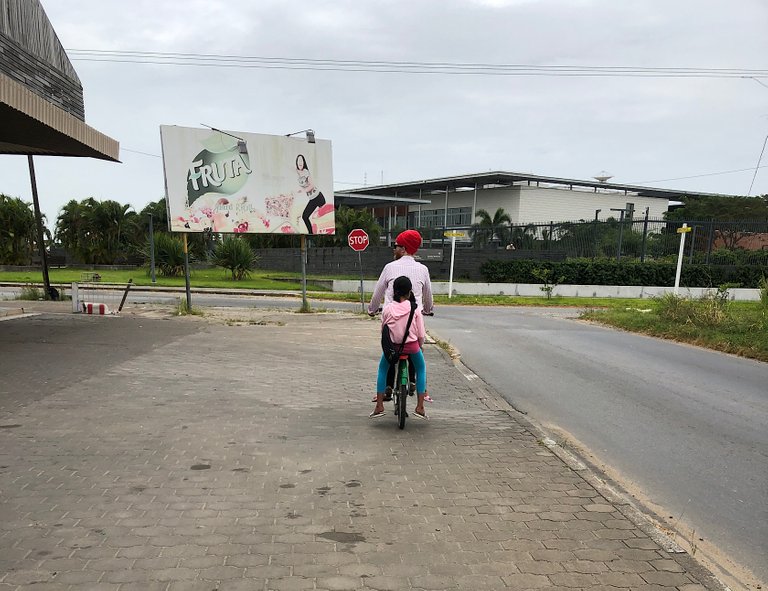 These pictures I took yesterday afternoon, I was with my husband riding bicycle together.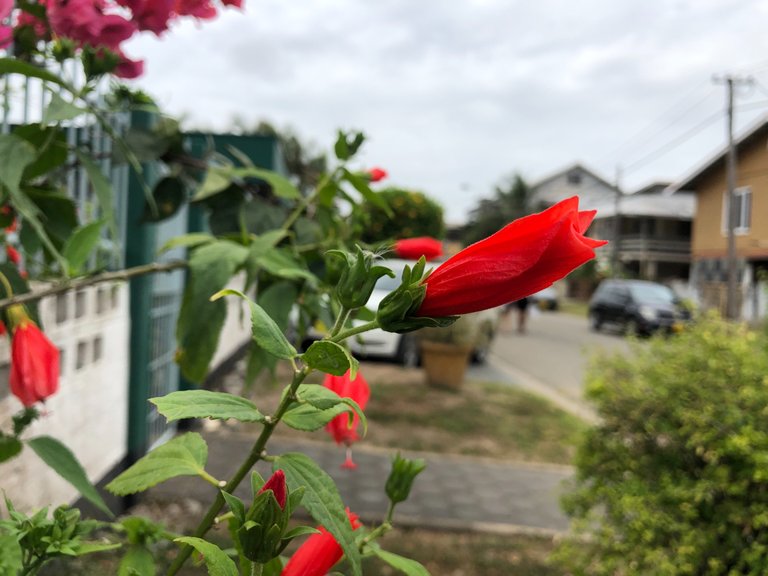 Have a nice week everyone.

🙏 THANKS FOR READING 🙏
If you enjoyed this post, please upvote and reblog.