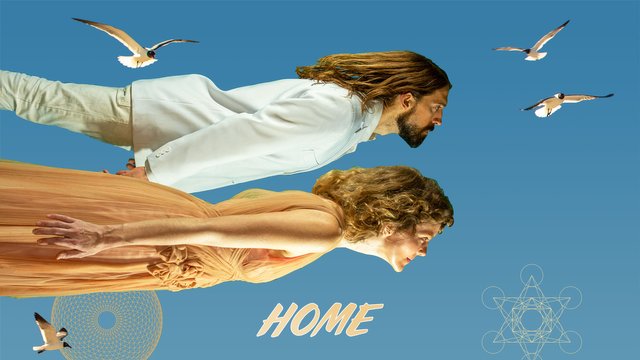 "Home" is a song carried by Hive artists, and it feels natural to share it here first. Today is the launch day. I and @wildfamily are delighted to introduce this music video, exemplifying the dream come true that is achieved through creativity and community. We are thankful for Hive, and the infinite possibilities presented here.
---
Home
A Song Exploring the Ranges of Fear and Love
In our humble opinions, the song itself is visionary. While the words are simple, the sentiment is profound, with an emotional energy that moves some people to tears when we play it in live music events. This song ventures into the depths of fear and the heights of love, exploring the space between joy and sadness.
Like any ecstatic song, this one displays itself in different styles for different occasions. It is a children's lullaby. It is a teen's dreamy slow song for a high school prom. It is a married couple's celebration song for an enduring romance. It is an elder's song for a funeral. In fact, the song feels as ancient as it feels new-it is timeless.
Thanks to our eight bandmates, we had the pleasure of joining together our combined voices, instruments, and talents in a stunningly beautiful studio recording. Here we have the cello evoking the element of water, and the flute holds the wind. The concert harp brings the shimmer and sparkle. A piano gives the elegance, and the vocal arrangement is angelic. The guitar, bass, and drum is rocking awesome. What more is left to be desired?
---
Home
A Creative Journey Exploring Life After Death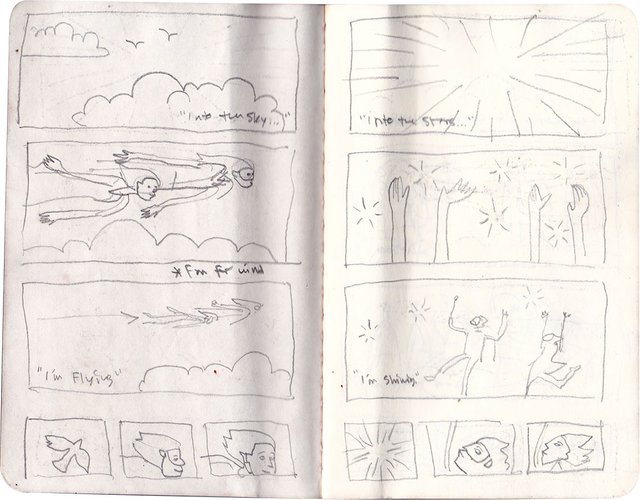 Visualizing this song as an image and an art film was an opportunity to draw attention to the lyrics by poetically displaying the words in striking imagery. At first I saw a sublime scene with many people on a beach, walking nude, directly into the ocean. Then I saw people flying gracefully over the horizon, like seagulls. I saw people drifting in space, shining like the stars. I saw people entering a cloud-like paradise.
Being a documentary filmmaker for the past five years, I've had occasional opportunities to work with green screens and special effects techniques, but this video took me into entirely new artistic territory. How would we achieve human flight? How would we create a heavenly paradise? Our only resource was our own hearts and minds, and our infinite creative potential. Thankfully, we had ample energy, because we had each other. It was an adventure full of surprises, failures, successes, and chiefly above all: surrender.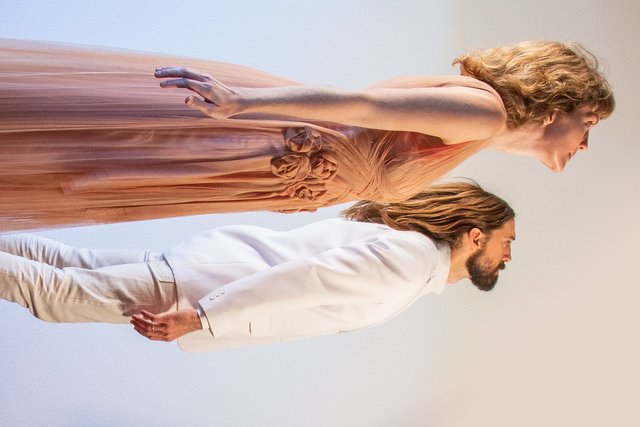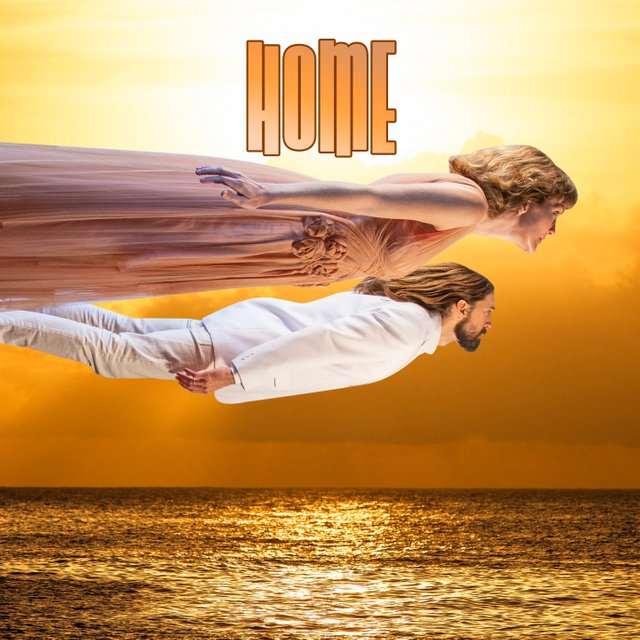 A few of the numerous learning experiences include the fact that we lost our film footage on two separate occasions. First, we braved a tropical storm on the Texas Gulf Coast in order to capture the scene of our entry into the ocean, which we repeated at sundown and sunrise, sleeping on the beach. Epic! And then when we return to Austin the next day we discovered that our memory card didn't hold the data because of a card error. We lost all the footage.
Later, we arranged a recording session with a whole band, covering everything in the flying scenes to the heaven scenes. And then once again I lost all the footage through my own mistake after being a bit hesitant to invest in a much-needed hard-drive to manage our studio's massive amount of video footage. Naturally, my guitar got thrashed in the ocean's waters. Interestingly, my brand new green screen cloth arrived with a hole in it. Fortunately, I completed the project with forgiveness and flaws, just doing the best I could, working with what I had, following the flow of inspiration.
Maybe the inspiration is the most exciting part of this journey. I've already mentioned that the song takes on various emotional energies, being a spacious placeholder for shadow work, healing, contemplation, and divine connection. It is very spirited, and spiritual. It is meditative. It is medicating, remedying the pains of being scared and feeling alone. The simple words are familiar and soothing to me, like the voices of my ancestors. The guitar riff is hypnotic to me, like a sacred pattern that aligns me with my higher calling.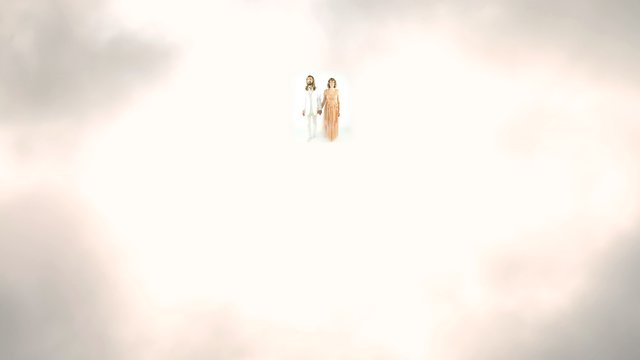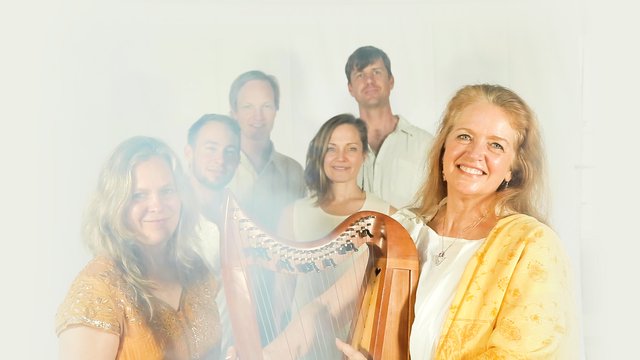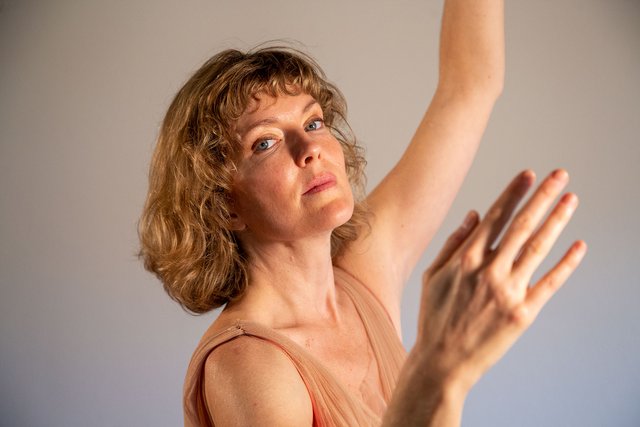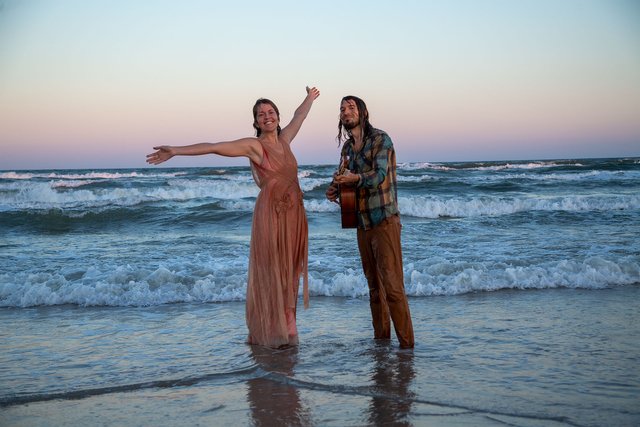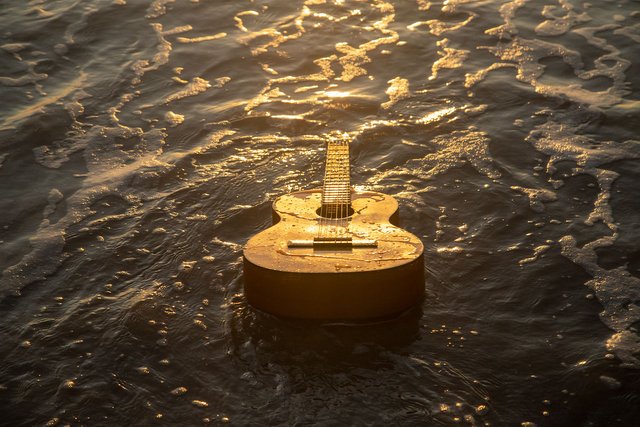 Home is the #2 single released by Cosmic Butterflies [And A Bear], currently available for streaming and digital download: Spotify | Apple Music | Google Play.
What do you feel when you hear this song? What to you wonder about when you see this film? What do you think? What do you believe?