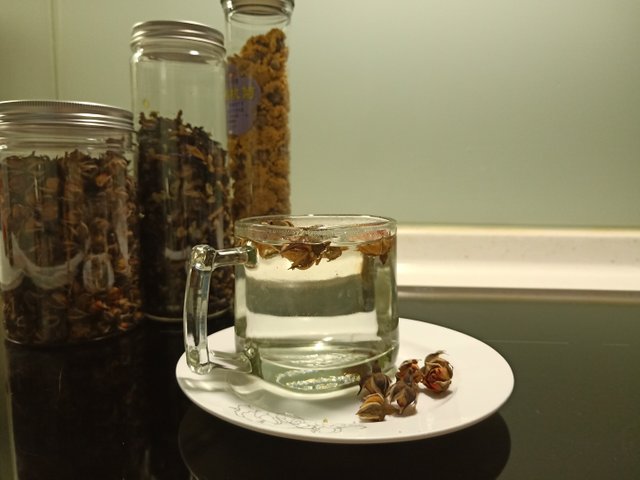 Herbal tea was drunk hundreds of years ago by our ancestors and even became a traditional medicine for various diseases and also maintain health. Each country must have a characteristic for their tea offerings and of course with all the amazing benefits to support the health of the body. With a unique aroma and taste, herbal tea is a must-try morning drink choice.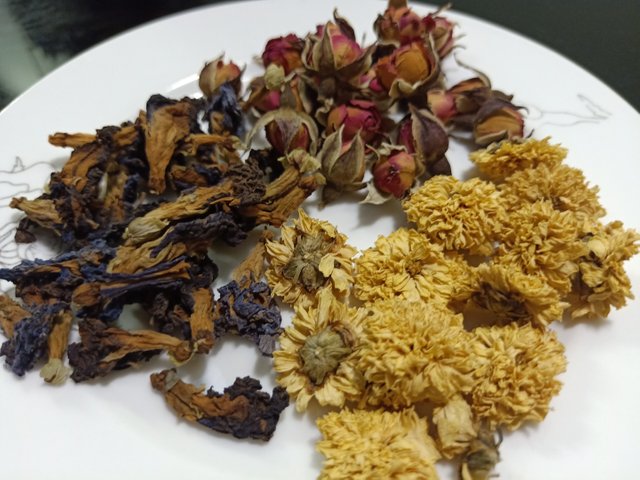 During this time we are familiar with the term for "tea" is a drink made from tea leaves such as green tea, oolong tea, black tea, white tea, etc. But herbal tea is not a drink made from tea leaves, but all drinks made from flowers, fruit, leaves, roots, stems of plants that have been dried and brewed with hot water. You can drink herbal tea in hot or cold. The light color and aroma can relax the brain. Consists of many different variants and effectiveness. Herbal tea has own charm, in addition to aromatherapy as well as health benefits.
Types of herbal teas and their health benefits. Consuming herbal tea is not only limited to one type. Tips for choosing herbal tea as needed.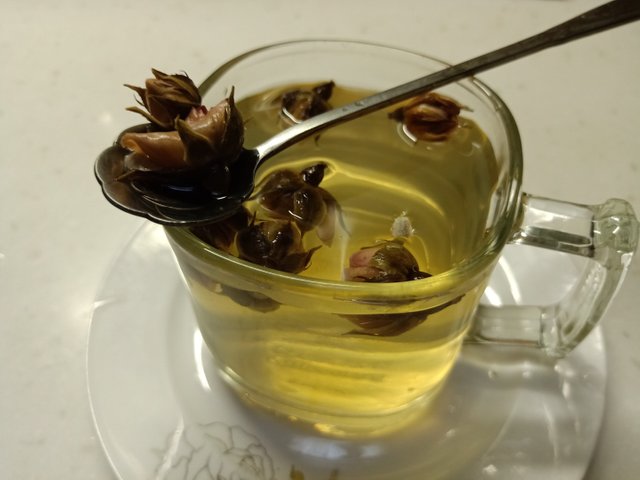 Chamomile Tea
This herbal tea is useful for relaxing your mind, helping when you have trouble sleeping. The content of anti-inflammatory substances can be used to relieve pain during menstruation. Besides drinking other benefits of chamomile tea can be obtained from inhaling the steam, or as a compress on the affected skin.

Mint Leaf Tea
Mint leaf tea can be used to treat flatulence and headaches. Can be consumed in combination with lemon or honey. Lemon mixture with mint makes it rich in antioxidants and also for those who want to gain weight can consume lemon mint tea because it is also efficacious to increase appetite.

Ginger Tea
If you have a travel sickness, then Ginger tea is the solution. This is more effective and safer for the body than consuming travel sickness drugs sold in the market. Ginger tea provides a comfortable effect on the stomach nerves and will also restore energy quickly.

Chrysanthemum Tea
This type of tea has a distinctive soft aroma. It does not taste too bitter, has anti-inflammatory and anti-pain properties, has the efficacy of relieving cold symptoms, and can increase the body's immunity.

Rose tea
Rose tea is rich in polyphenols, and other antioxidants. Rose tea helps to smooth the body's metabolisms, relieve inflammation. The distinctive taste of the aroma of rose and a little bitter, rose tea is also beneficial to relieve menstrual pain. Rose tea is also beneficial for hydrating the body and also for digestion.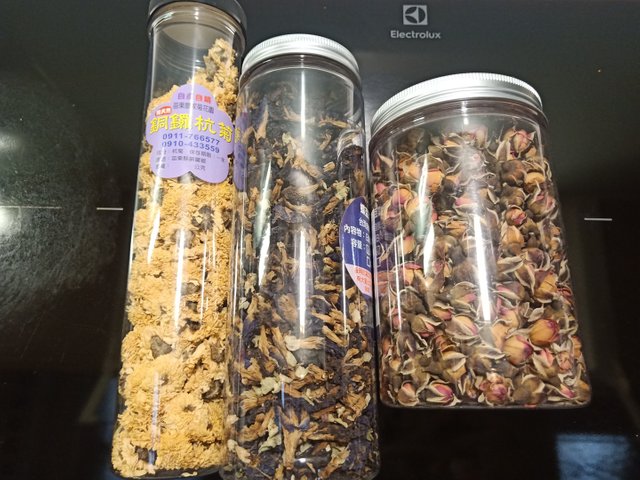 There are many other types of herbal teas with a variety of different benefits. Find herbal tea that you need and get the benefits. Herbal tea can be another alternative to keep drinking tea in a healthy way plus free from caffeine.

Some people consider herbal tea is a health tea without side effects. It has not been found about the level of safety of herbal tea if consumed for pregnant women or nursing mothers and side effects. It is better for someone with certain conditions to consult first with a health practitioner if you want to consume herbal tea.[]
---
---
BAHASA
Secangkir Teh Herbal Di Pagi Hari Untuk Mengubah Harimu
---
---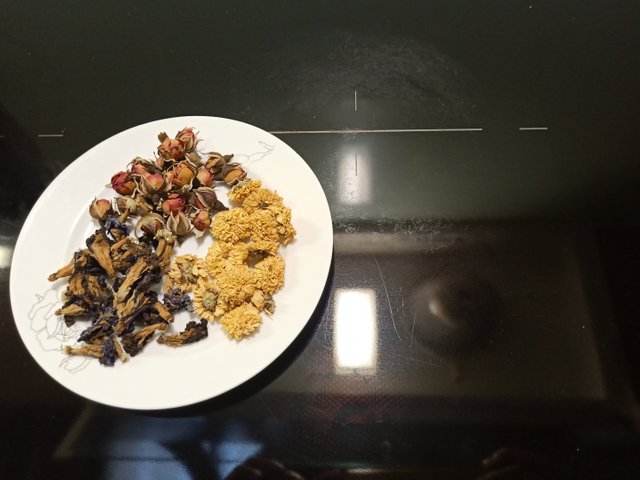 Teh herbal sudah diminum ratusan tahun yang lalu oleh nenek moyang kita dan bahkan menjadi obat tradisional untuk berbagai penyakit juga memelihara kesehatan. Setiap negara pasti punya ciri khas untuk sajian teh mereka dan tentunya dengan segala manfaat yang luar biasa untuk menunjang kesehatan tubuh. Dengan aroma dan rasa yang unik teh herbal menjadi pilihan minuman pagi yang wajib dicoba.
Selama ini kita terbiasa dengan sebutan untuk "teh" adalah minuman yang dibuat dari daun teh seperti teh hijau, teh oolong, teh Hitam. Tapi teh herbal bukan minuman yang terbuat dari daun teh, melainkan segala minuman yang terbuat dari bunga, buah, daun, akar, batang tumbuhan yang sudah dikeringkan dan diseduh dengan air panas. Warna dan aromanya yang ringan mampu membuat otak menjadi rileks. Terdiri dari banyak varian dan efektivitas yang berbeda. Teh herbal mempunyai daya tarik tersendiri, selain aromatherapy sekaligus manfaat kesehatan.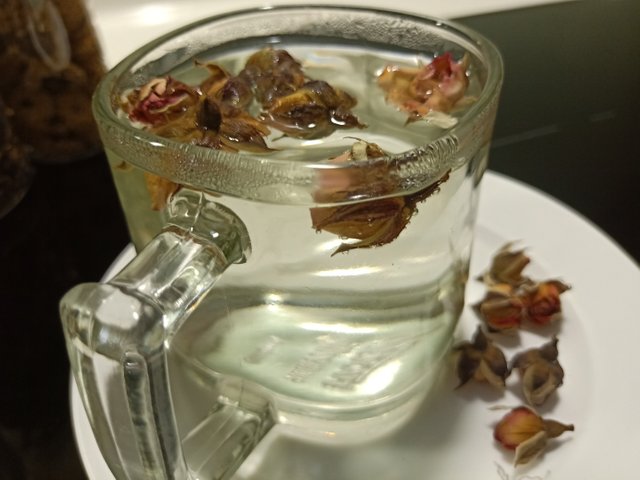 Jenis-jenis teh herbal dan manfaatnya untuk kesehatan. Mengkonsumsi teh herbal tidak hanya terbatas pada satu jenis saja. Tipsnya pilihlah teh herbal sesuai dengan kebutuhan.
Teh Bunga Chamomile
Teh herbal satu ini bermanfaat untuk merilekskan fikiran, membantu saat kesulitan tidur. Kandungan zat anti inflamasinya bisa dimanfaatkan untuk meredakan nyeri saat menstruasi. Selain diminum manfaat lain dari teh chamomile bisa didapatkan dari menghirup uapnya, ataupun sebagai kompres pada bagian kulit yang sakit.

Teh Daun Mint
Teh daun mint bisa dimanfaatkan untuk mengobati perut kembung dan sakit kepala. Bisa dikonsumsi dengan dikombinasikan dengan lemon ataupun madu. Campuran lemon dengan mint menjadikannya kaya akan zat antioksidan dan juga bagi yang ingin menambah berat badan bisa mengkonsumsi teh lemon mint karena berkhasiat juga untuk meningkatkan nafsu makan.

Teh Jahe
Jika mempunyai kebiasaan mabuk perjalanan, maka teh Jahe adalah solusinya. Ini lebih efektif dan aman untuk tubuh daripada mengkonsumsi obat anti mabuk perjalanan yang dijual dipasaran. Teh Jahe memberikan efek nyaman pada syaraf perut dan juga akan memulihkan energi dengan cepat.

Teh Bunga Chrysanthemum
Teh jenis ini mempunyai aroma lembut yang khas. Rasanya tidak terlalu pahit, mempunyai kandungan anti radang dan anti nyeri, berkhasiat meringankan gejala flu, serta bisa meningkatkan imunitas tubuh.

Teh Bunga mawar
Teh bunga mawar kaya akan polifenol, dan zat antioksidan lainnya. Teh mawar membantu untuk melancarkan metabolisms tubuh, meringankan peradangan. Rasa khas aroma mawar dan sedikit pahit, teh mawar juga bermanfaat untuk meringankan nyeri saat haid. Teh mawar juga bermanfaat untuk menghidrasi tubuh juga melancarkan pencernaan.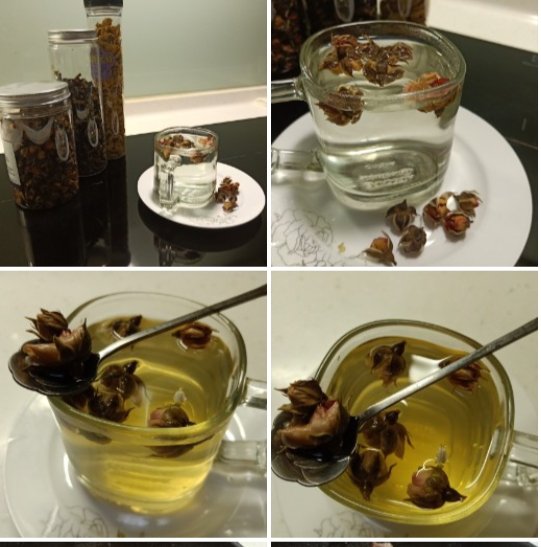 Masih banyak jenis teh herbal lainnya dengan beragam manfaat yang berbeda. Teh herbal bisa menjadi alternatif lain untuk tetap minum teh dengan cara yang sehat plus bebas dari kafein. Sebagian orang menganggap teh herbal adalah teh kesehatan yang tanpa efek samping. Memang belum ditemukan tentang tingkat keamanan teh herbal jika dikonsumsi untuk ibu hamil atau ibu menyusui maupun efek sampingnya. Ada baiknya seseorang dengan kondisi tertentu untuk berkonsultasi terlebih dahulu dengan praktisi kesehatan jika ingin mengkonsumsi teh herbal.
Demikian artikel kali ini, semoga bermanfaat. 😉
---
---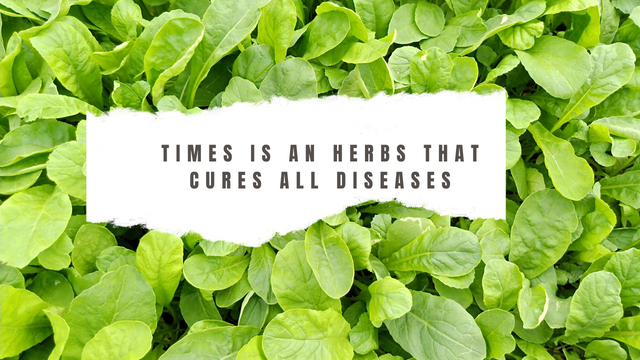 All the pictures are private properties
Dwiita | July 26,2020