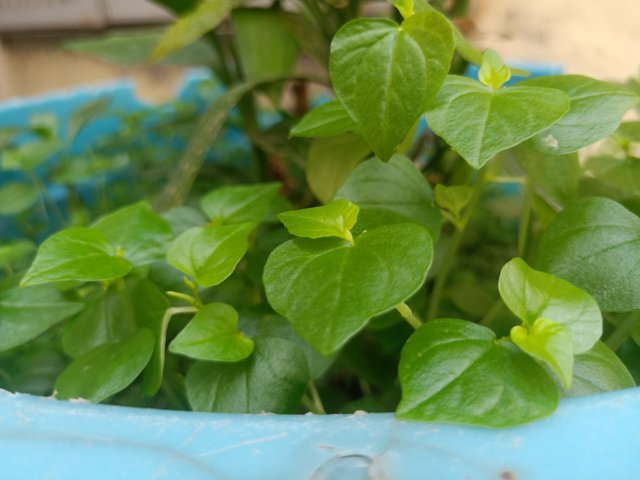 This plant is known in Indonesia by the name "Tumpangan Air / suruhan / seladan, etc." or more specifically referred to as "Sirih Cina". Scientifically named Peperomia pellucida. This plant originated from South America, then spread and develop in various countries in the world including India and other Asian countries. This plant grows wild in the yard, damp places and is often referred to as a weed / nuisance plant. Under normal circumstances this plant has a height of 15-45 cm. Though the benefits are very abundant for bodily health. Sirih Cina plants can not live directly with sun exposure because it will cause these plants to wither and dry. This plants can be bred generatively or through seeds.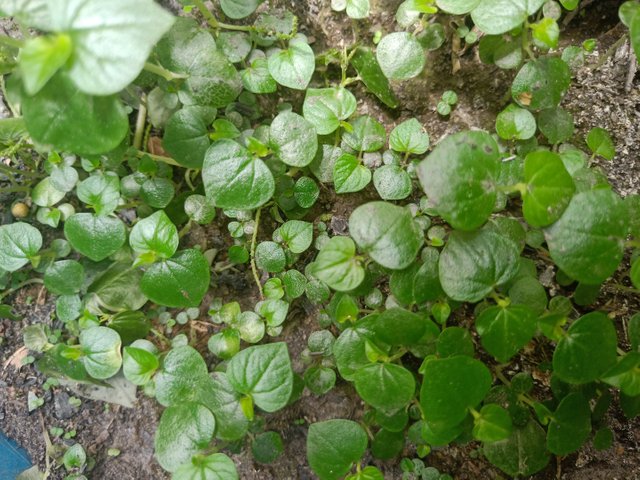 Sirih Cina plants contain a variety of substances that are good for health. Phytochemicals (alkaloids, flavonoids, saponins, tannins, glycosides), Calcium oxalate, fats, essential oils. The taste is rather spicy and cool, almost like a mint leaf. Can be consumed as a vegetable boiled briefly or eaten raw as a mixture of salad, also drunk as juice. If it is affixed to a part of the body that is bruised it can be cooling effect. Summarized from various sources, Sirih Cina plants for medicinal use of water that has been boiled. Not only the leaves are used as medicine but in all parts. In the modern process, extracts of essential oils are usually taken.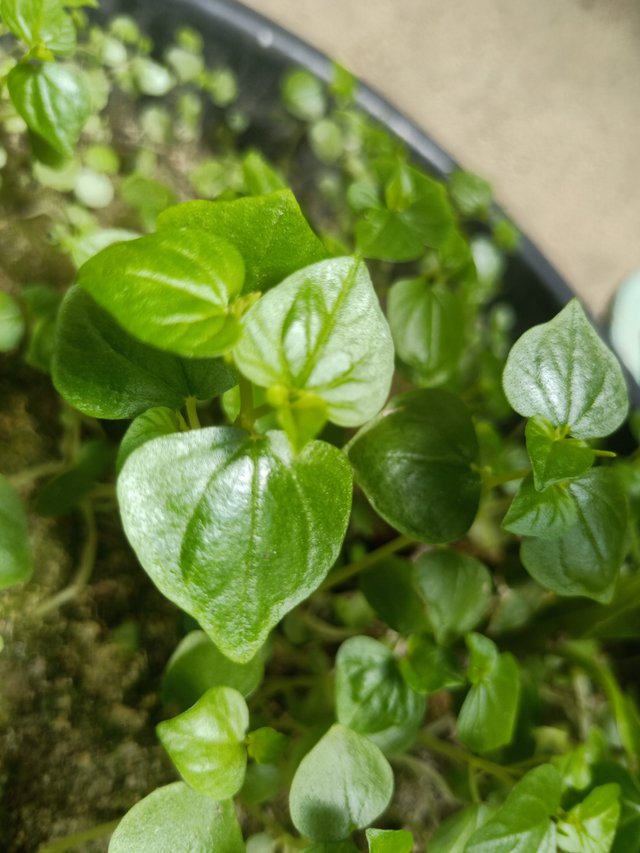 Sirih Cina plant has pharmacological properties, such as a pain reliever (analgesic), anti-inflammatory, antibiotics, antimicrobials, as well as antioxidants as antidotes to free radicals. Can also be used as a prevention against cancer, and anti diabetes.

Reporting from the page mitalom.com (from various sources) the benefits of Sirih Cina plants include:
Treat acne / boils
Treat inflammation of the skin
Treat burns / bruises
Overcoming swelling
Treat aches
Treat bladder disorders
Treat rheumatic joint pain
Overcoming headaches during fever
Treat kidney disease
Reducing gout
Treating colic
Relieves pain in the stomach due to distension (colic)
Sirih Cina plants can be included as a family medicinal plant that must exist in the yard of the house or can also be planted in polybags.
---
---
Bahasa
"Tumpangan Air": Gulma Yang Ternyata Bermanfaat Bagi Kesehatan
---
---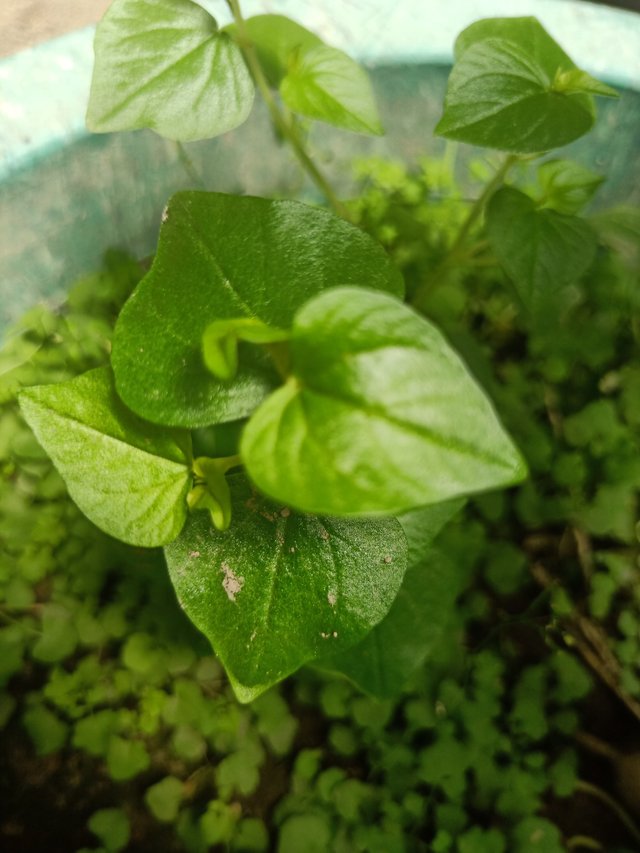 Tanaman ini di Indonesia dikenal dengan nama "Tumpangan Air/ suruhan/ seladan, dll " atau lebih spesifik lagi disebut dengan "Sirih China". Bernama ilmiah Peperomia pellucida. Tanaman ini berasal dari Amerika Selatan, kemudian menyebar dan berkembang di berbagai negara di dunia termasuk India dan negara Asia lainnya. Tumbuhan ini banyak tumbuh liar di pekarangan, tempat-tempat yang lembab dan sering disebut sebagai tanaman gulma/ pengganggu. Pada keadaan normal tanaman ini memiliki tinggi 15-45 cm. Padahal manfaatnya sangat berlimpah bagi kesehatan tubuh. Tanaman Sirih China tidak dapat hidup langsung dengan paparan sinar matahari karena akan menyebabkan tumbuhan ini menjadi layu dan mengering. Tanaman sirih China bisa dikembangbiakkan secara generatif atau melalui biji.
Tumbuhan sirih cina mengandung berbagai macam zat yang baik untuk kesehatan tubuh. Zat Fitokimia (alkaloid, flavonoid, saponin, tanin, glikosida), Kalsium oksalat, lemak, minyak atsiri. Rasanya yang agak pedas dan sejuk, hampir menyerupai daun mint. Bisa dikonsumsi sebagai sayuran dengan direbus sebentar atau di makan mentah sebagai campuran salad atau lalapan, juga diminum sebagai jus. Jika ditempel pada bagian tubuh yang luka/ memar bisa bersifat mendinginkan. Dirangkum dari berbagai sumber, tumbuhan sirih cina untuk pengobatan biasa dikonsumsi airnya yang sudah direbus. Bukan hanya daunnya saja yang digunakan sebagai obat tapi pada semua bagian. Pada proses modern biasanya diambil ekstrak minyak atsirinya.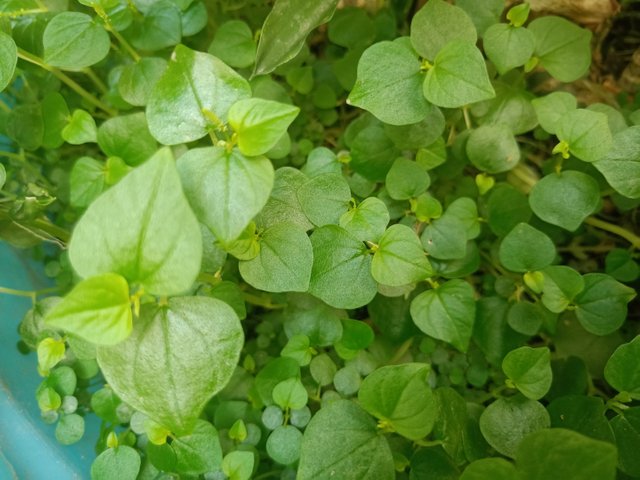 Tanaman sirih china ini memiliki sifat farmakologis yaitu sebagai pengurang rasa sakit (analgesik), anti peradangan (anti inflammatory), antibiotics, antimikroba, juga antioksidan sebagai penangkal radikal bebas. Bisa juga digunakan sebagai pencegahan terhadap kanker, serta penyakit diabetes.
Dilansir dari laman mitalom.com (dari berbagai sumber) manfaat tumbuhan sirih china antara lain: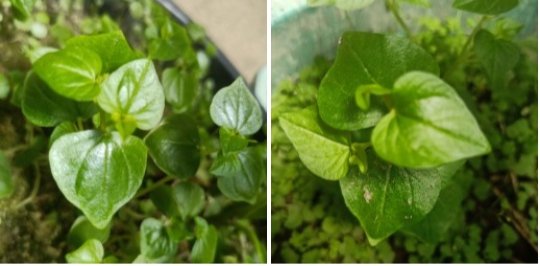 Mengobati jerawat/bisul
Mengobati peradangan pada kulit
Mengobati luka bakar/ memar
Mengatasi pembengkakan
Mengobati pegal-pegal
Mengobati gangguan kandung kemih
Mengobati sakit sendi rematik
Mengatasi sakit kepala saat demam
Mengobati penyakit ginjal
Mengurangi Asam urat
Mengobati sakit perut
Meredakan nyeri pada perut karena distensi (kolik)
Tanaman Sirih China bisa dimasukkan sebagai tanaman obat keluarga yang wajib ada di pekarangan rumah atau bisa juga ditanam dalam polibag.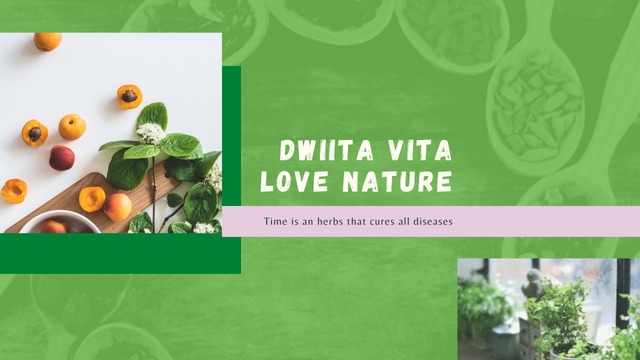 All images are private property
---
---
Dwiita | 22-july-2020