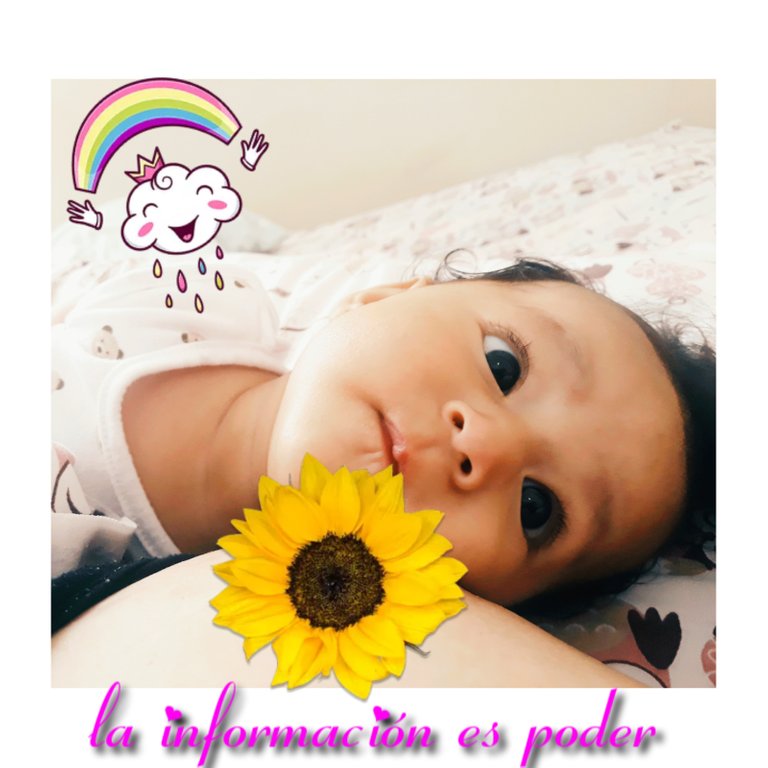 Breastfeeding and COVID-19🤱🔍🦠| lactancia materna y Covid-19 🤱🔍🦠

El Covid-19 es nuestra nueva y actual realidad a ciencia cierta no sabemos si llego para quedarse o si con el tiempo desaparezca, el punto es que la vida sigue pese a su existencia, con esto todo lo que implica... a diario nacen miles de bebés.🥰
The Covid-19 is our new and current reality, we do not know for sure if it is here to stay or if it will eventually disappear, the point is that life continues despite its existence, with all that it implies... thousands of babies are born every day.🥰
Se han preguntado que pasa en cuerpo de las madres cuando le da ¿gripe? Por ejemplo... La respuesta es: genera anticuerpos! Y la buena noticia es que pasan al bebé mediante la leche en poca palabra mamá esta protegiendo al bebé, cuando leo acerca de esto es que afirmo !la naturaleza es sabia!
Have you ever wondered what happens in a mother's body when she gets the flu? For example... The answer is: it generates antibodies! And the good news is that they pass to the baby through the milk in short mom is protecting the baby, when I read about this is that I affirm that nature is wise!

Al inicio de esta pandemia muchos de los que forman parte del cuerpo médico de los diferentes países recomendaron que las madres que estaban contagiadas por el virus, no dar de lactar pero lo cierto es que con el pasar de los meses esto se descarto ya que la lactancia es la que aporta a nuestros bebé sus anticuerpos para que tenga su propia defensa inmunológica.
At the beginning of this pandemic many of those who are part of the medical body of the different countries recommended that mothers who were infected by the virus, not to breastfeed but the truth is that with the passing of the months this was discarded as breastfeeding is what gives our baby their antibodies to have their own immune defense.

Entonces si existe contagio de covid-19 no existe motivo para no iniciar la lactancia materna o continuar con la misma, obviamente mamá debera cumplir con todos las medidas de bio seguridad para proteger la salud de su bebé ¿cuales son estas medidas?
So if there is covid-19 infection, there is no reason not to start breastfeeding or continue breastfeeding, obviously mom must comply with all the biosecurity measures to protect the health of her baby, what are these measures?

🌷 usar mascarilla durante la lactancia. 🌷 desinfectarse la manos y el lugar donde dará lactancia. 🌷evitar tocarse la boca, nariz y ojos. 🌷evitar tocar la cara del bebé.
🌷 wear a mask during breastfeeding. 🌷 disinfect your hands and the place where you will breastfeed. 🌷avoid touching your mouth, nose and eyes. 🌷avoid touching the baby's face.
Pues el covid-19 no se contagia mediante la lactancia, aún así habra quienes quizás por temor estén es desacuerdo con lo aquí publicado, y es válido igual hay otras opciones para alimentar al bebé como puede ser formula, o si mamá venia haciendo su banco de leche, pues será este el que abasteca de alimento al bebé, hasta que mamá se recupere, la decisión es de cada madre y su entorno familiar.
Covid-19 is not contagious through breastfeeding, even so there will be those who perhaps out of fear disagree with what is published here, and it is valid just as there are other options to feed the baby such as formula, or if mom was making her milk bank, then this will be the one that supplies food to the baby, until mom recovers, the decision is up to each mother and her family environment.

Toda esta información la pueden verificar mediante su asesora de lactancia o en google... esa es la ventaja de la tecnología, hoy en día podemos estar informado en tiempo real.
All this information can be verified through your lactation consultant or on google... that's the advantage of technology, nowadays we can be informed in real time.

Espero que sea de su ayuda esta información para ti mamita que me lees, y sino eres mamita seguramente en tu entorno tendrás amigas o familiares que lo sean... así que comparte esta información con ellas, por que el conocimiento es poder.
I hope this information will be of help to you, the mommy who reads me, and if you are not a mommy, surely in your environment you will have friends or relatives who are... so share this information with them, because knowledge is power.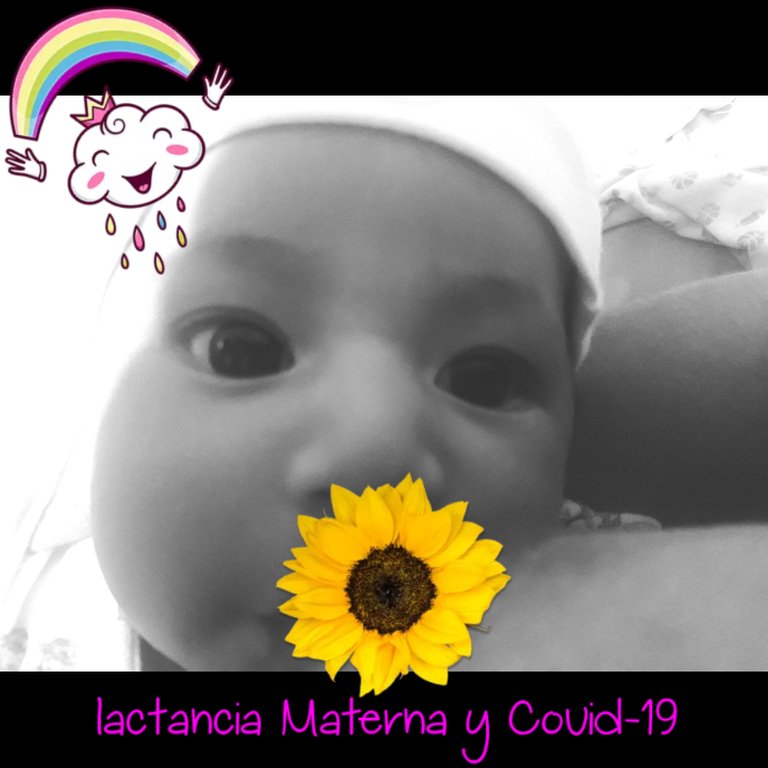 Gracias por leerme será hasta una próxima.🌻
Thank you for reading me and I'll see you next time. 🌻