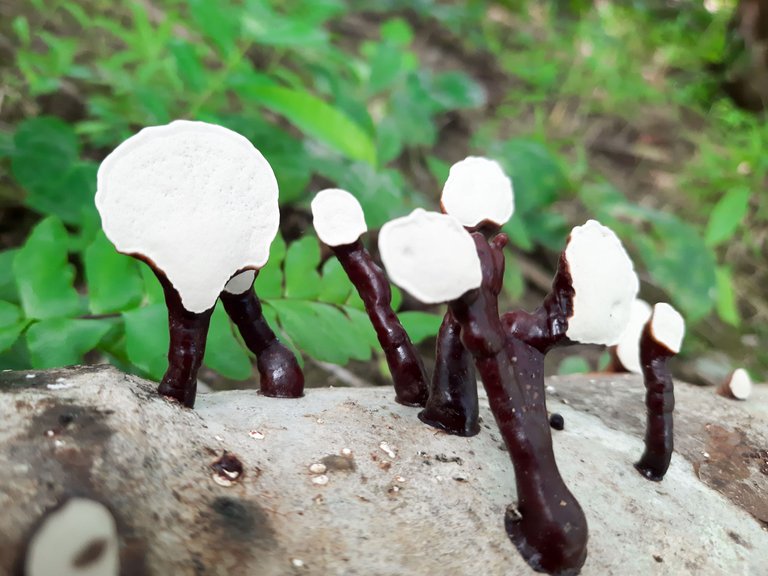 Hello mushroom lovers.
In parts of Asia, mushrooms are a major source of food and medicine. Chinese people have identified some mushrooms as medical needs. Even mushrooms have been used in traditional medicine thousands of years ago. One of the mushrooms that has passed the experimental period and can be proven is the Ganoderma Meredithiae Mushroom. This fungus is a type of wood rot. often found on trees that have died or on rotten wood. thrives in humid conditions.
In the United States, the Food and Drug Administration (FDA) does not regulate the marketing of fungal medicinal products. As with other herbal supplements, the lack of regulation can create a "buyer beware" market, because the integrity of the product lies with the manufacturer (Paterson, 2006; Raja et al., 2017)ncbi.nlm.nih.gov.
The results of the study concluded that the Ganoderma Meredithiae mushroom has a bitter taste and is difficult to cook, has a hard structure but is believed to be able to treat certain health conditions.in Asian countries, such as in China, Japan, Korea, to India this mushroom is used as a traditional medicine.
From the results of clinical trials, this mushroom contains compositions including: carbohydrates, fats, fiber, water, protein, as well as vitamins and minerals such as potassium, calcium, iron, zinc, phosphorus, selenium, and magnesium. It includes a very complete and supportive composition for basic health ingredients.
Ganoderma meredithiae is a species of bracket fungus in the family Ganodermataceae. Described as new to science in 1988 by mycologists James E. Adaskaveg and Robert Lee Gilbertson, it is found in the southeastern United States in the Gulf Coast region from east Texas to Georgia. wikipedia.org.
---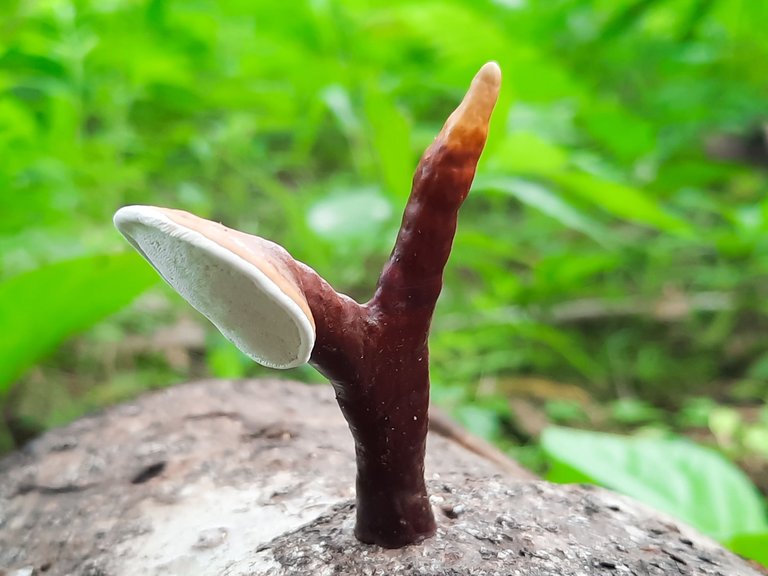 ---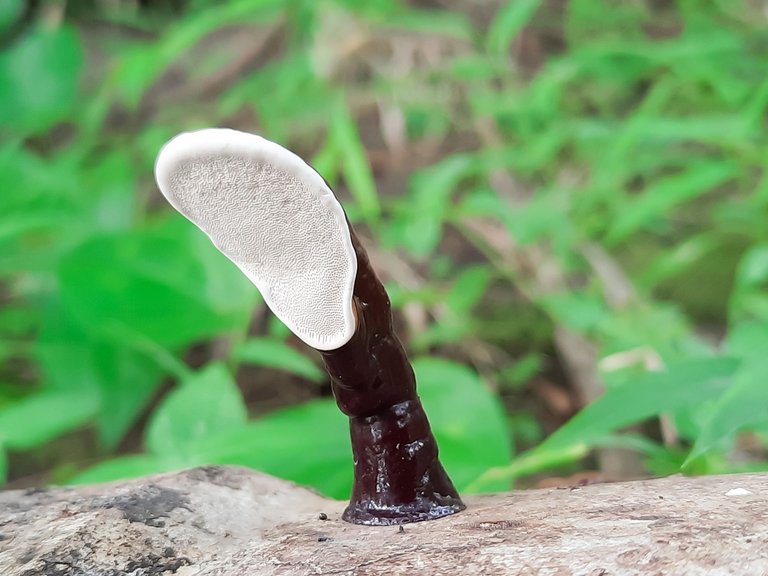 I think this mushroom has camouflaged against the street lamp.
---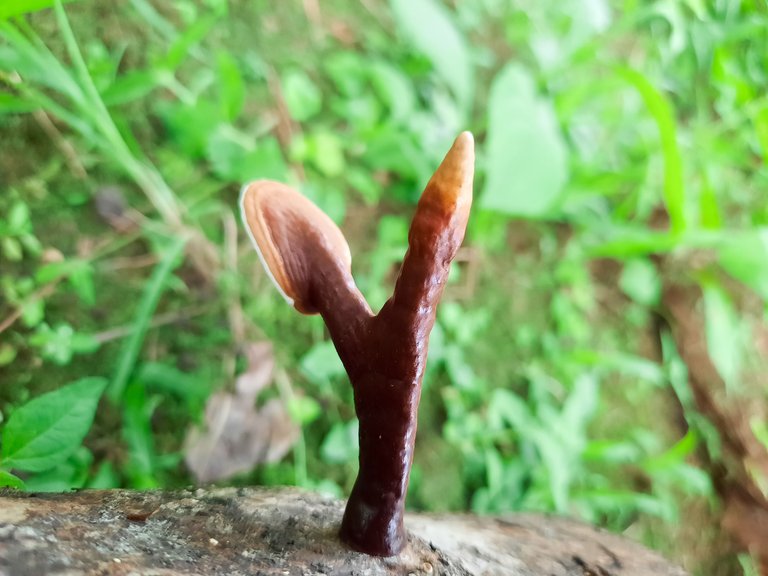 ---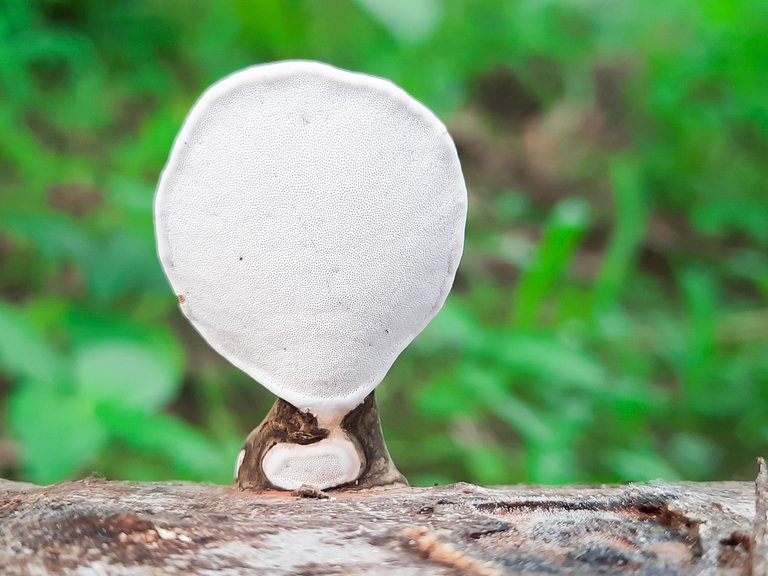 Human face shape
---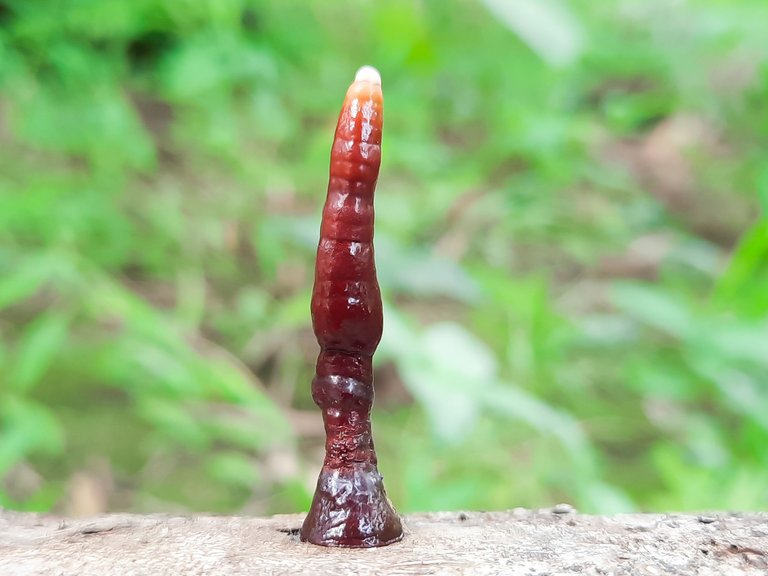 ---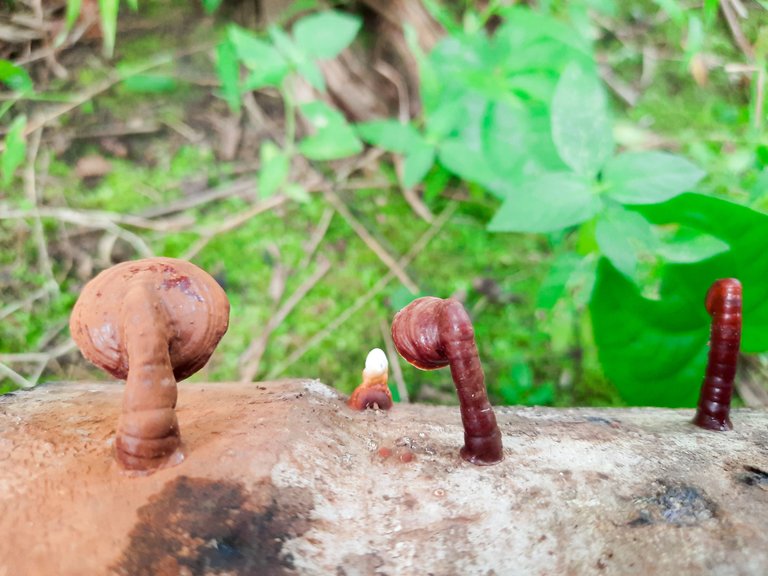 ---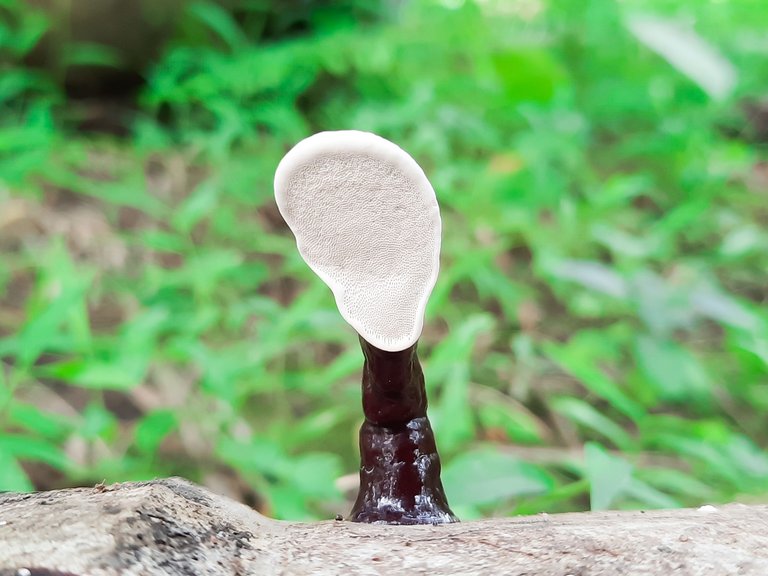 ---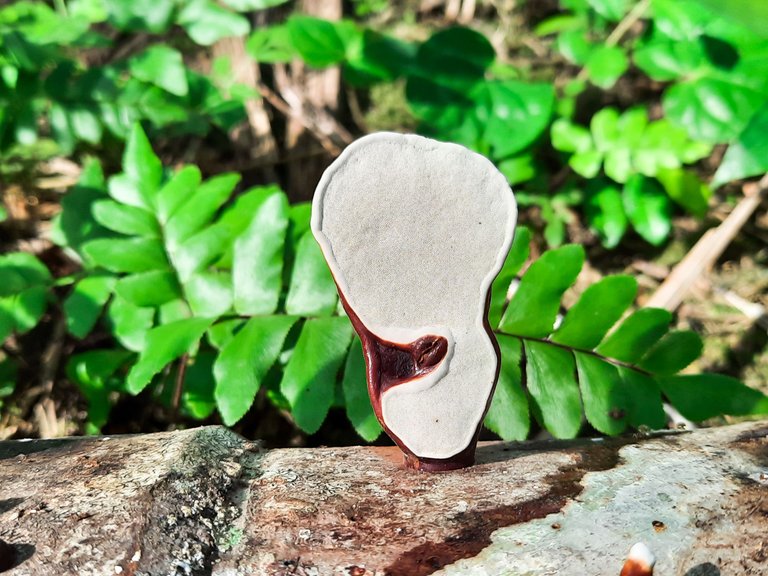 Look at the shape of the human foot. This is also a sign that mushrooms are friendly to humans
---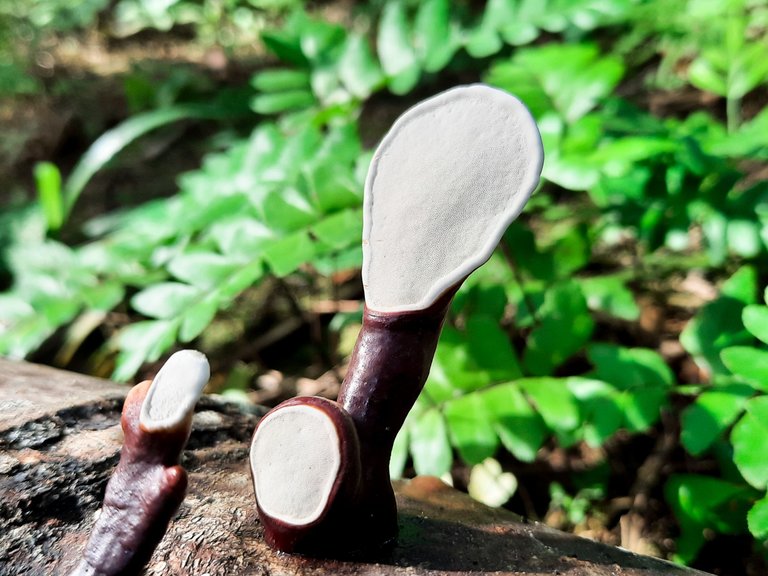 ---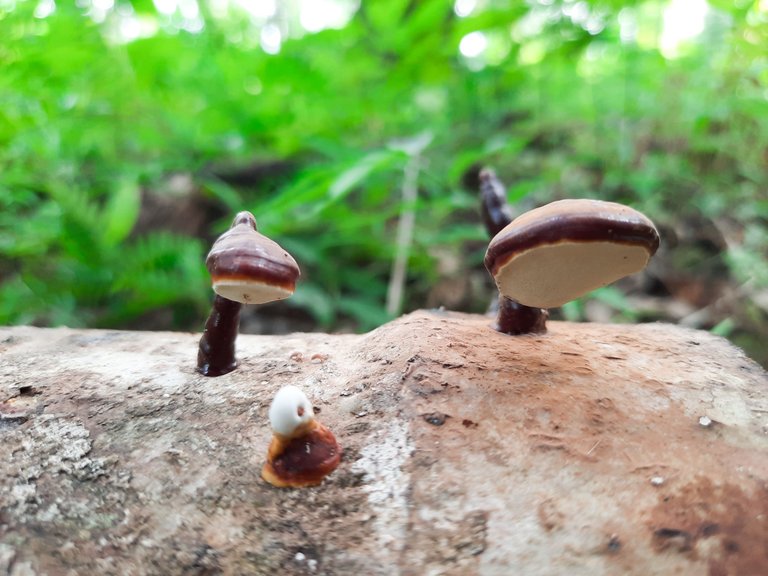 ---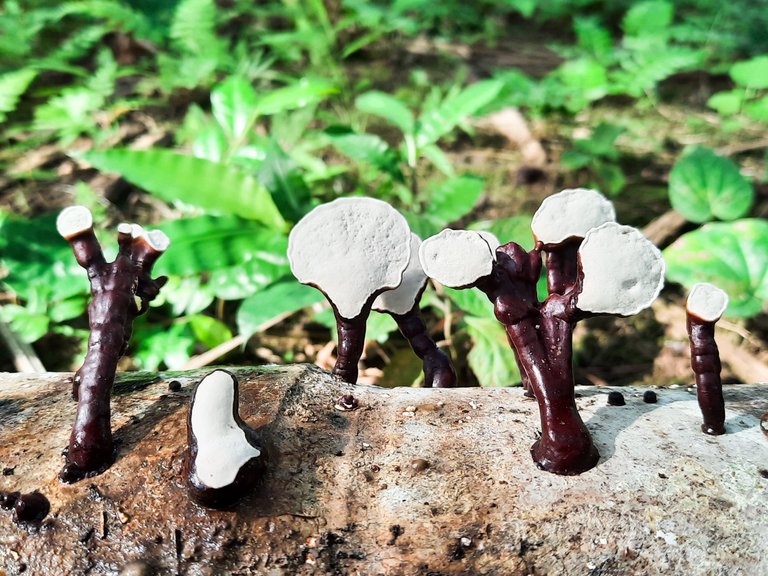 ---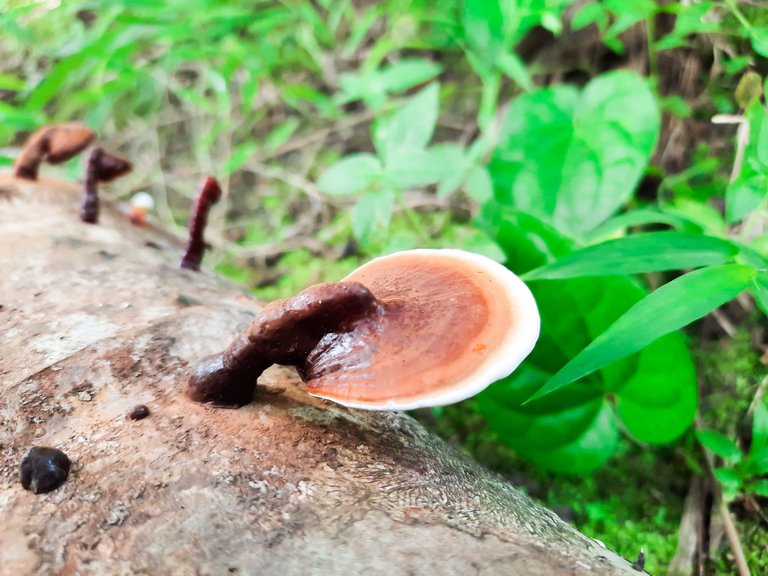 ---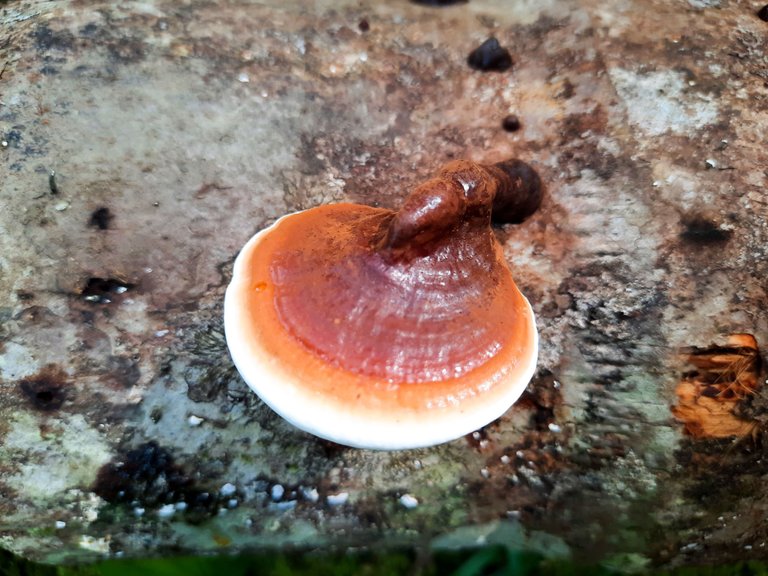 ---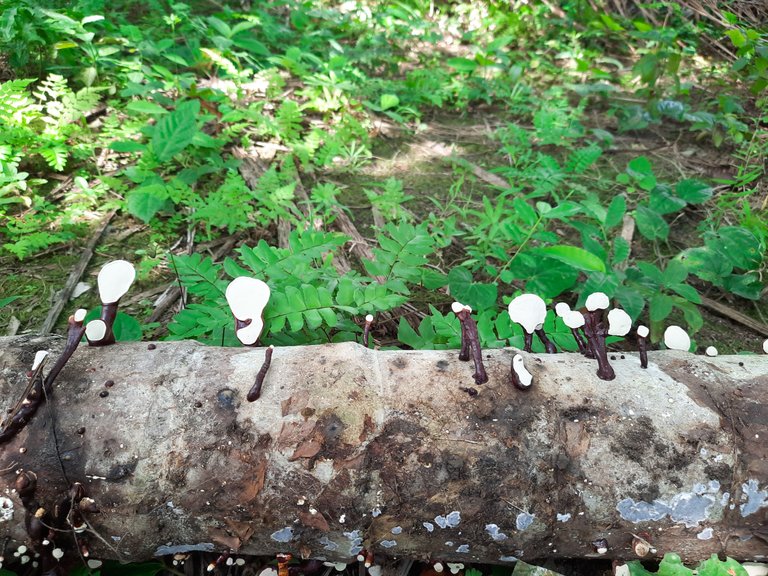 ---
| Camera | SM-A515F |
| --- | --- |
| Flash used | No |
| Focal length | 4.60 mm |
| Exposure time | 1/50 s |
| Aperture | 2,0 f |
| ISO | 50 |
---
Thank you for reading my post. if you like it please give support and leave a comment.
Regard
anzirpasai