Here's a few new fungi finds for this #fungifriday by @ewkaw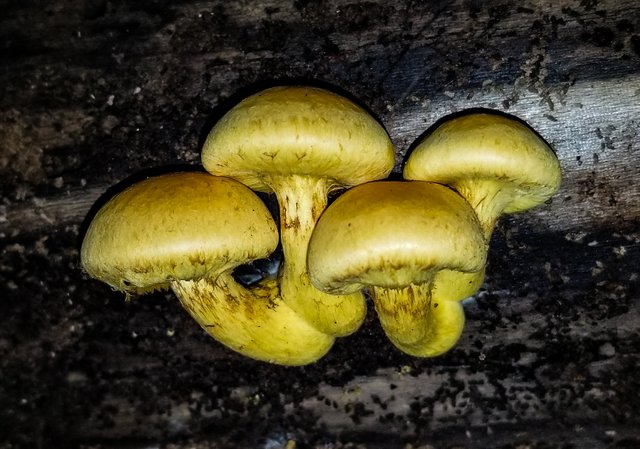 First off we have a pholiota mushroom.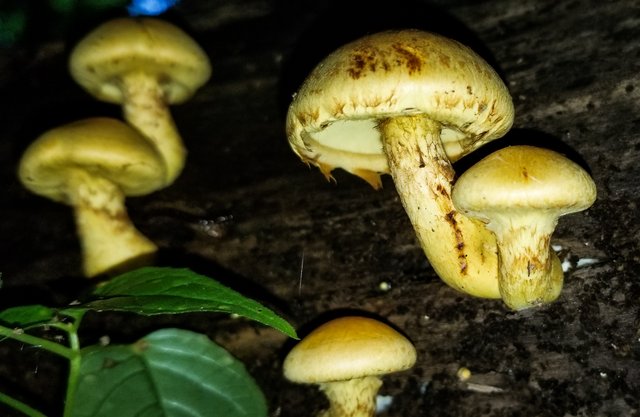 I am not sure of the exact name of this pholiota.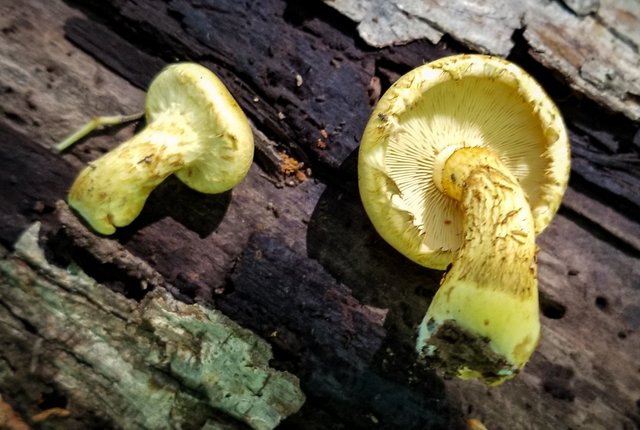 I picked a couple to look at their features. Notice how the younger one still has skin covering the gills. As it grows the skin peels away to reveal the gills.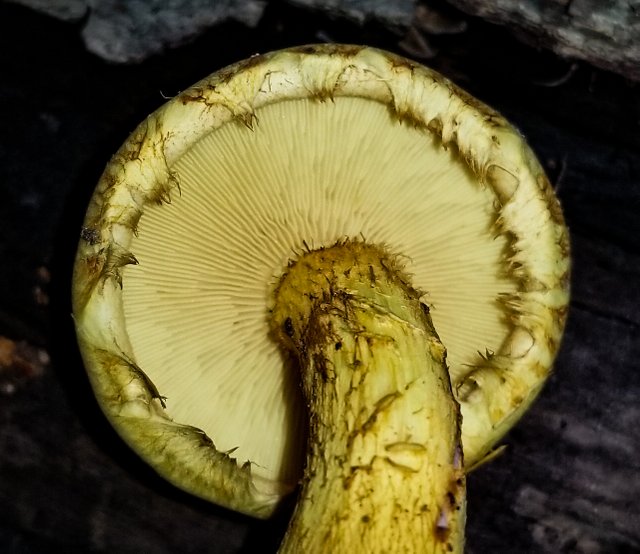 Here is the full grown example. The gills are symmetrical and the same color as the rest of the mushroom. The closest thing these resemble are golden scaleycaps. Perhaps with a bit more time they will develop scales... but I suspect these are some different species of obscur pholiota.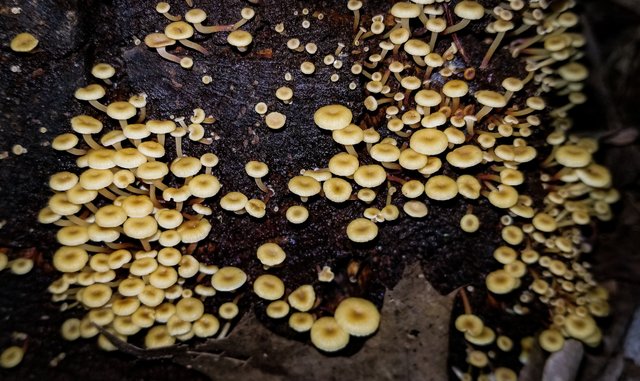 Now for a bunch of unidentified little shrooms.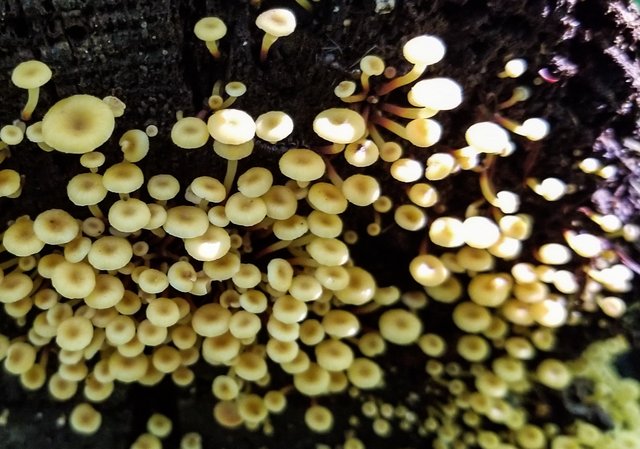 There is one particular stump in the forest that always has these growing on it. They keep growing until fall.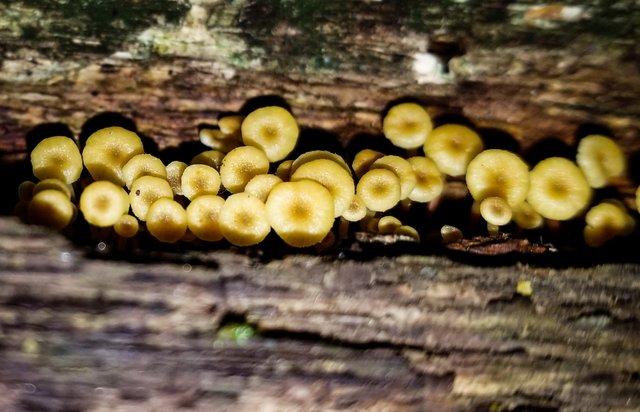 The size of the caps are only 1/4 inch in diameter at most. Many are only 1/8 in diameter.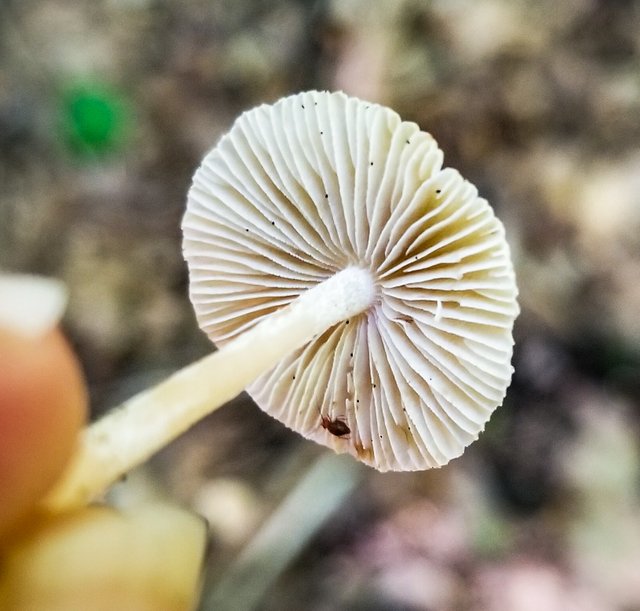 Here is a nice photogenic tiny inkcap of some kind. Note the weird red bug on the gills.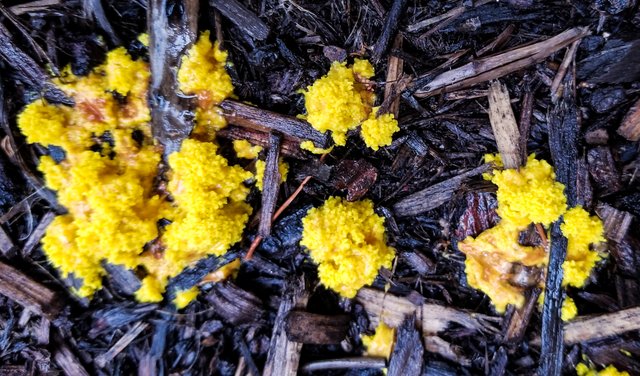 I found more dog vomit slime mold as well.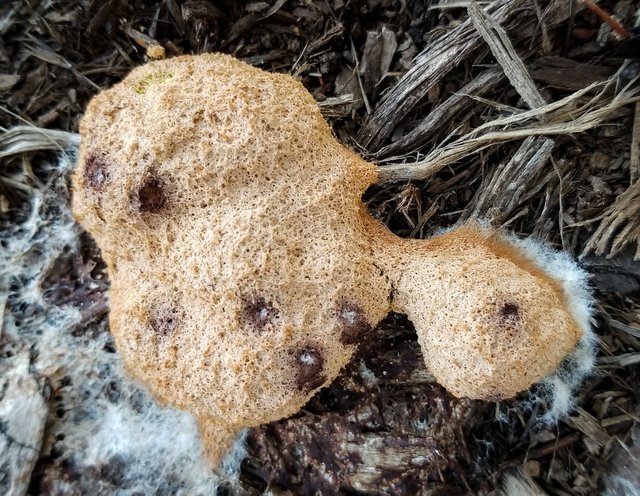 This is what it looked like the next day.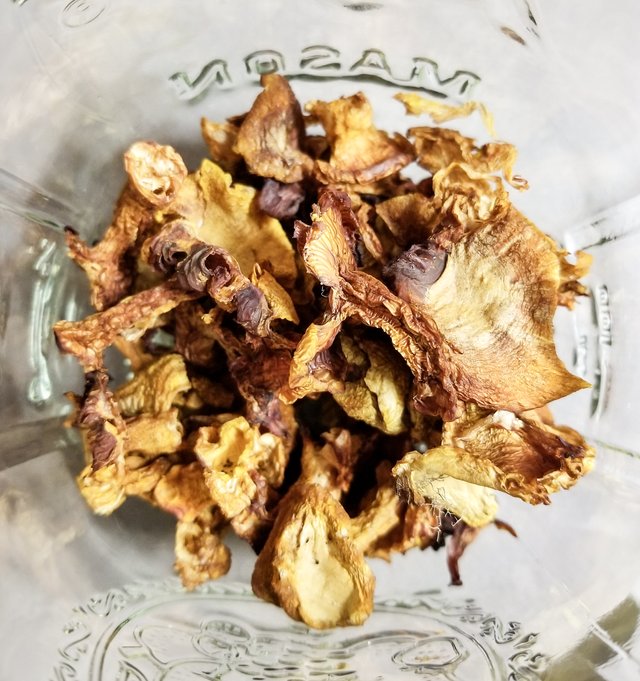 Here are the chanterelles I dehydrated from last weekend. They shrunk quite a bit.


Here is what they looked like before dehydration.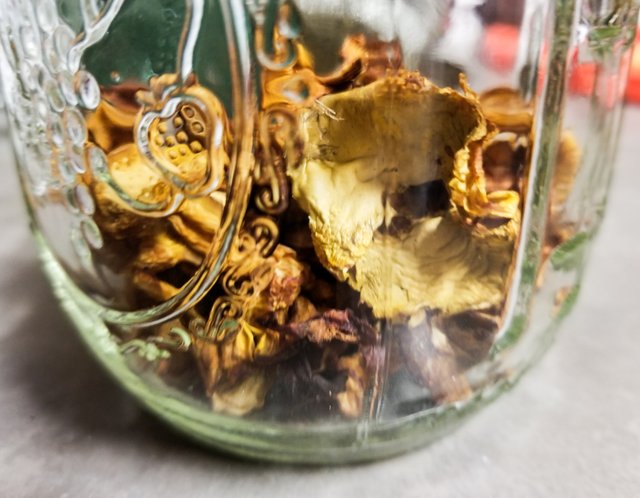 Now they are about 1/8th their original mass. My goal is to find more to dehydrate and fill up this mason jar for winter soups.
Happy #fungifriday :-)