Here's a few unidentified mushrooms for #fungifriday by @ewkaw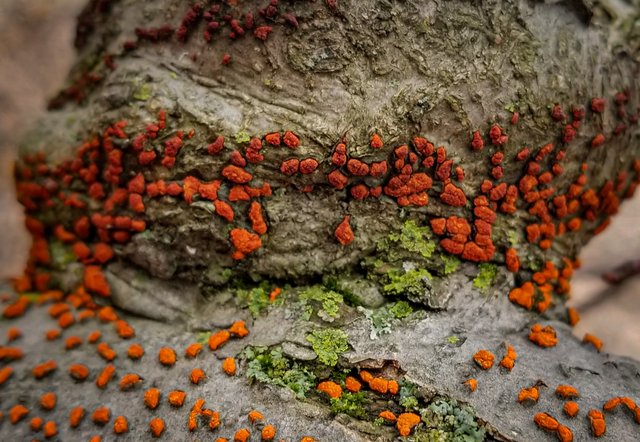 What in the world is this stuff?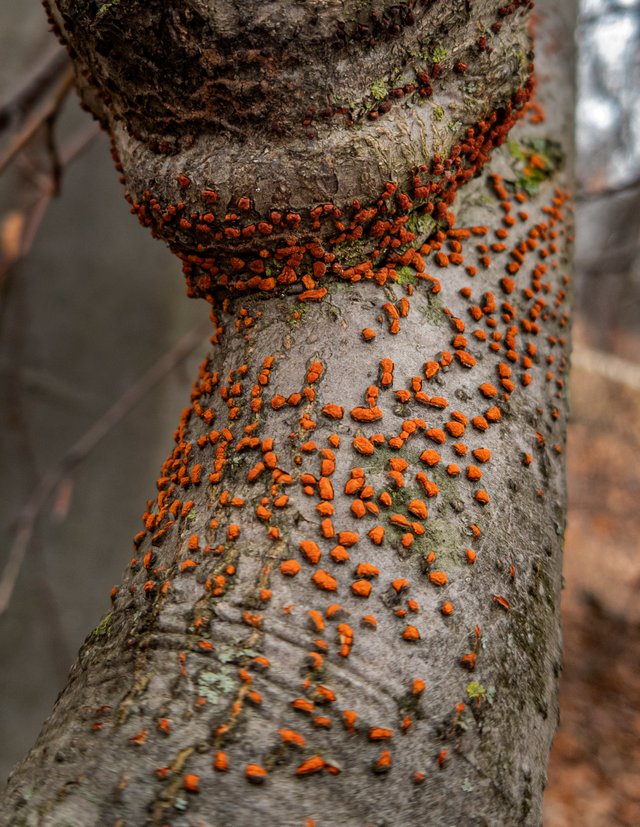 I remember seeing this somewhere before on a fungi identification forum once. But of course it has a weird non memorable name.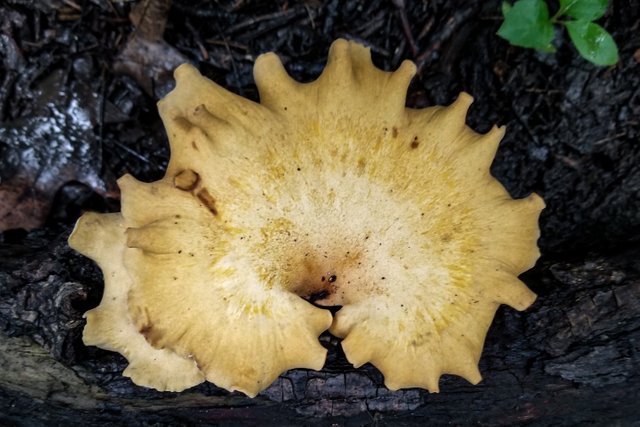 Here is another strange polypore. My best guess is Polyporus durus aka Bay polypore but I'm not exactly sure...


Here's what the underside looks like. Notice the black stems. A poor roly poly got caught by a daddy long leg underneath.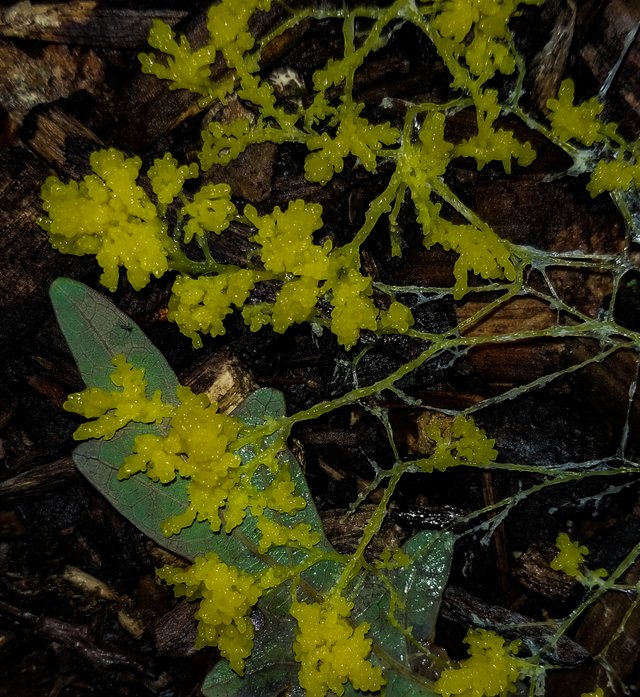 Look at this gross mess... I thought this was dog vomit slime mold at first but it appears to be something different... My best guess is Physarum polycephalum aka Many-headed Slime Mold the slime trails seem to be the differentiator.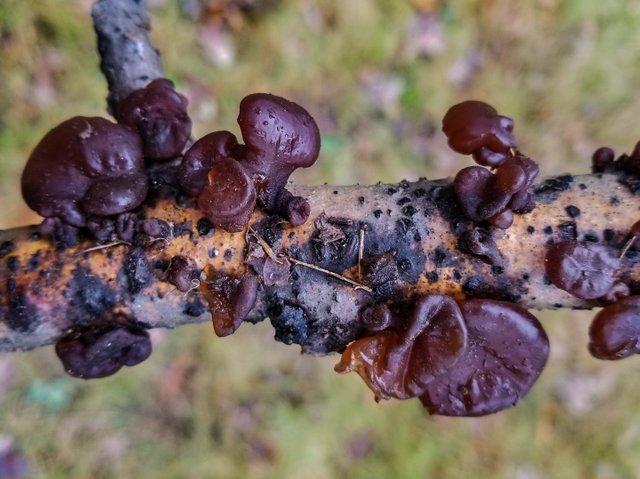 This one I know well. This is Exidia recisa akak Amber Jelly Roll, my favorite for use in soups.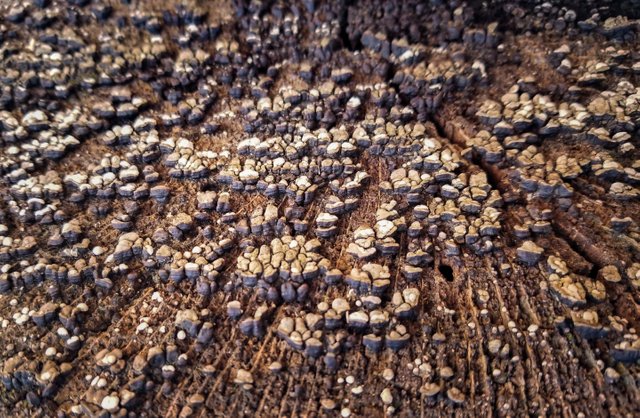 Now for a really strange one... I have no idea what this little crusty polypore is. These are very tiny on the end of a stump. It doesn't look like they will grow any larger either, they just spread out in tiny little clumps.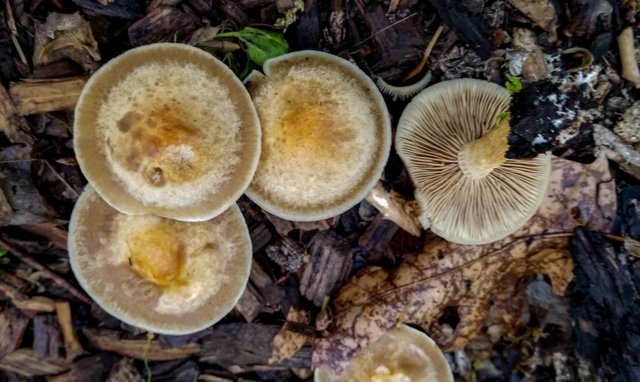 Yet another unidentified one... I see these every year and often growing in fairy ring formation. Perhaps they are Marasmius oreades aka fairy ring mushrooms. They look awfully similar but the gills on these are a bit too close together compared to fairy ring mushrooms. Probably a close relative.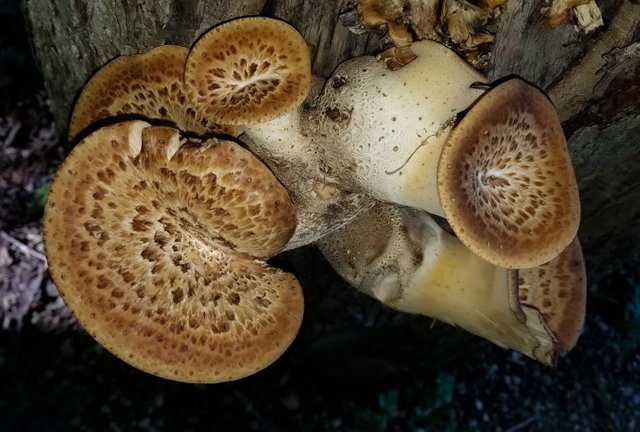 Finally an easily identifiable one. These are Dryad's Saddle a nice edible. The leaf on the lower left is at just the right harvesting size, still tender enough to eat. The big fat stems on these are too tough to eat so I usually just cut around the outer edge when harvesting.
Happy #fungifriday